Chance The Rapper Wants 'Fortnite' to Pay Rappers for Using Dances for Emotes
"Black creatives created and popularized these dances."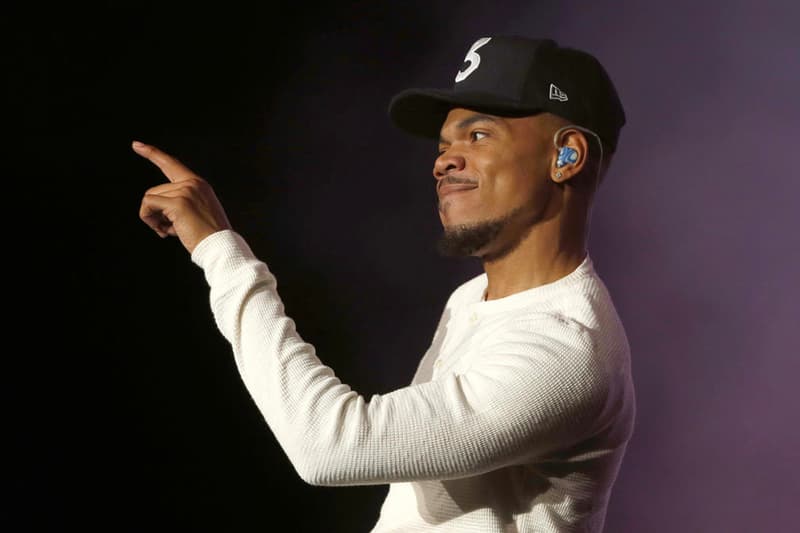 Pointing out the popularity of Emotes in Fortnite, Chance The Rapper recently noted that he would like to see the free-to-play game pay rappers that inspired the dances. The dances that accompany BlocBoy JB's "Shoot," 2 Milly's "Milly Rock" and Snoop Dogg's "Drop It Like It's Hot" dances and more have become permanent fixtures of Fortnite and has added to its viral cultural push.
Calling out the uncredited use by the massively popular video game, the Chicago rapper tweeted that the "rap songs behind the dances that make so much money as Emotes" should be highlighted. Going on to say, "black creatives created and popularized these dances but never monetized them, imagine the money people are spending on these Emotes being shared with the artists that made them." Chance's Twitter rant about Fortnite's questions raises a good about how the song inspirations should play with the Emotes and even offers a solution to sell the dances with the songs.
Check out Chance The Rapper's pointed tweets about Fortnite's emotes below.
In case you missed it, Chance The Rapper and Kanye West are set to work together on an album in Chicago.
I also would just rather watch them dance to a real song lol

— Chance The Rapper (@chancetherapper) July 13, 2018
I would love to be able to buy Hype and also be purchasing Look Alive or buy "Swipe" and be buying it from both @FortniteGame AND 2Milly https://t.co/eUgKksJzIY

— Chance The Rapper (@chancetherapper) July 13, 2018