Cristiano Ronaldo's Juventus Jersey Sold Over 520,000 Units in One Day
The Ronaldo effect.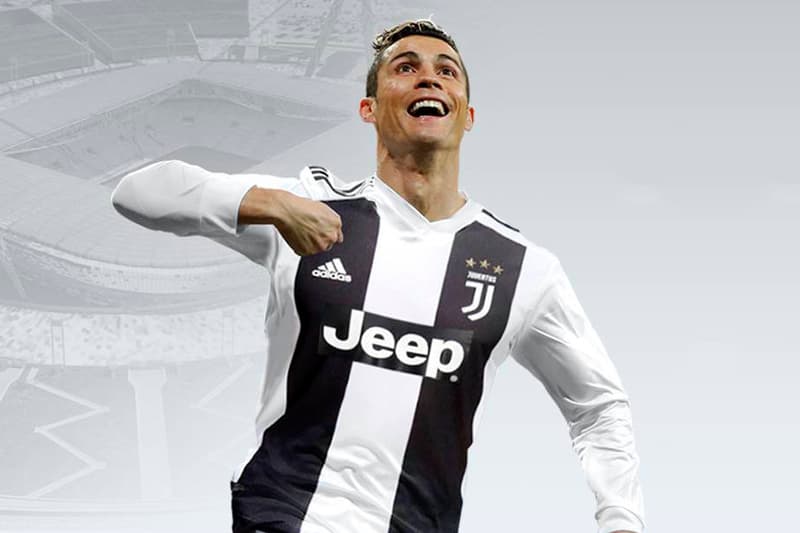 After news broke out earlier this week that five-time Ballon d'Or winner Cristiano Ronaldo has officially left his La Liga club of Real Madrid to join Serie A champions Juventus, fans went up in a frenzy.
According to Yahoo Sport, Ronaldo's Juventus jersey sold an incredible 520,000 units both in-store and online within 24 hours. At €105 EUR a piece (approximately $123 USD) Juventus is already feeling the star power of Ronaldo. It has also been reported that Juventus' social media pages such as Twitter, Instagram and Facebook have all seen big growth after Ronaldo's arrival.
Ronaldo has inked a new deal worth €100 million EUR (approximately $117 million USD) with the Italian club and will wear his signature no. 7. He is set for his official unveiling at the start of next week. In the meantime, here's how the Internet reacted to Cristiano Ronaldo's Juventus transfer.
Juventus sold 520,000 Cristiano Ronaldo shirts within the first 24 hours of him signing for the club.

An official shirt with Ronaldo on the back costs €105

Therefore the club brought in anything up to €55m through shirt sales alone within a day of the transfer.

Madness. pic.twitter.com/V9mdeOo3aH

— 21Bet (@21Bet) July 13, 2018
Since Juventus announced the signing of Cristiano Ronaldo, Juventus' social media platforms have grown significantly
Instagram: + 1.4m
Twitter: + 1.1m
Facebook + 500k. #brilafm #brilasports #ronaldo #juventus #football pic.twitter.com/b2bi0IkWik

— Sports Radio BrilaFM (@Brilafm889) July 12, 2018
Juventus gained more than 1.5 million followers on social media in just over a day after the @Cristiano announcement. And they haven't revealed him in Juve shirt yet. The Ronaldo effect. https://t.co/PE8jDcnUaX

— Aysha Ridzuan (@ayshardzn) July 12, 2018