Here's How the Internet Reacted to Cristiano Ronaldo's Juventus Transfer
Including messages from Sergio Ramos & Sami Khedira.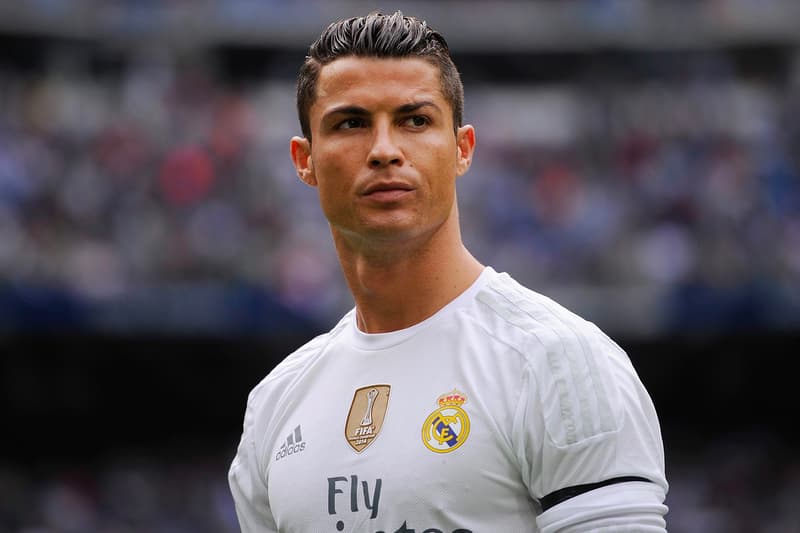 It's official, five-time Ballon d'Or winner Cristiano Ronaldo has left his La Liga club of Real Madrid to join Serie A champions Juventus. After last month's rumors, the Portuguese superstar inked a new deal worth €100 million EUR (approximately $117 million USD) just a few hours prior.
Ronaldo has been with Real since 2009 after transferring from Premier League team Manchester United. During his time with Los Blancos, Ronaldo has scored 451 goals, won 16 trophies, four of which are UEFA Champions League titles, and has become the current lead Champions League goalscorer.
Shortly after the news, football fans the world over took to the Internet's many social media platforms to share their reactions on Ronaldo's groundbreaking move. Check out some of the reactions from his Real Madrid teammates and fans below.
In other football-related news, France defeated Belgium last night to make it into the 2018 FIFA World Cup Finals. Participate in our World Cup Poll now to let us know who you think will win the match this Sunday.
OFFICIAL: "I have achieved everything in football, in multiple leagues. I have nothing to prove. Juventus are one of the greatest teams in the world, and their fans appreciate greatness. They know football. We belong with eachother." – Cristiano Ronaldo to Juventus TV. #CR7 pic.twitter.com/K63LyheS3z

— beIN SOCCER (@belNSOCCER) July 10, 2018
When Cristiano Ronaldo leaves Real Madrid to juve @brfootball pic.twitter.com/0DdwFNYmVY

— David Diaz (@Daviddiazz__) July 10, 2018
Comunicado Oficial: Messi is now the best player in La Liga

— IamFrench (@IamFrench_) July 10, 2018
2009: Buys 25 year old Cristiano Ronaldo for £80m.

2018: Sells 33 year old Cristiano Ronaldo for £105m.

Florentino Perez, take a bow. ? pic.twitter.com/35SbyXWEKr

— Team FA ??????? (@TeamFA) July 10, 2018
So Cristiano Ronaldo is leaving Real Madrid for Juventus.

Remember when he was asked if he's better than Leo Messi? pic.twitter.com/24mgGYQUks

— BBC Sport (@BBCSport) July 10, 2018
The key paragraph from Cristiano Ronaldo's goodbye message:

"I think the time has come to open a new chapter in my life and that's why I've asked the club to allow my transfer. That's how I feel and I ask for everyone's understanding, especially our fans" pic.twitter.com/0VnfetR5fa

— The Spanish Football Podcast (@tsf_podcast) July 10, 2018
Cristiano Ronaldo: I want to retire at Real Madrid.
? pic.twitter.com/XuD6y0dEPk

— my man left me ? (@AfricanKhaIeesi) July 10, 2018
This management team took us from 7th, utterly aimless and without any clear vision, to 7 league titles in a row, owning our own stadium, the new hotel, training ground, the continassa project…..and today, Ronaldo. Build the statues…. pic.twitter.com/Q818orJmSR

— Juvefc.com (@juvefcdotcom) July 10, 2018
When Ronaldo joins Juventus after denying you the Champions League trophy for years a few days after you leave Juventus pic.twitter.com/3JOKjZNrhm

— Footy Jokes (@Footy_JokesOG) July 10, 2018
Cristiano Ronaldo's Contract With Juventus:

? €120,000,000 over 4 Years.

? €30,00,000 A Year.

? €2,500,000 A Month.

? €625,000 A Week.

? €89,285 A Day.

? €3,720 An Hour.

? €62,39 A Minute.

? €1,03 A Second.

Crazy… ? pic.twitter.com/7dtUs3yOXL

— World Cup (@EPLBible) July 10, 2018
Benvenuto a Torino, Cristiano ?? We had a great time together in Madrid, I can't wait to get back to work with you! Today is a special day for @juventusfc! ?? #FinoAllaFine #ForzaJuve #SK6 @cristiano pic.twitter.com/iU4ULPeHmg

— Sami Khedira (@SamiKhedira) July 10, 2018
And this… changes… EVERYTHING! https://t.co/o2a26VgHvp #ronaldojuve #Ronaldojuventus #Ronaldo #Juventus #SerieA pic.twitter.com/OjljOB0yKV

— Mark Doyle (@Mark_Doyle11) July 10, 2018
Cristiano Ronaldo's league goals scored in his nine seasons in Spain: 26, 40, 46, 34, 31, 48, 35, 25, 26. Mad, isn't it.

— The Spanish Football Podcast (@tsf_podcast) July 10, 2018
Every new conquest starts with belief. @cristiano

Believe. #justdoit pic.twitter.com/fNvqqWeRtI

— Nike Football (@nikefootball) July 10, 2018
Came. Conquered. Left.
Came from Manchester United wandering with a challenge of winning for Madrid, now leaves Real Madrid in wonder to conquer Italy.
But it's time. Goodbye Cristiano
You'll be missed❤ Juventus here comes the legend♥️ #Ronaldo pic.twitter.com/ZLM0EUba86

— eyesole.com (@eyesole__) July 10, 2018
July 2018.

Juve's stocks rose by 22%, market cap crossed €800m and Juventus just signed Cristiano Ronaldo.

Juventus just signed Cr7.

Grazie Presidente. pic.twitter.com/bYcpGYtomx

— Arjun Pradeep (@IndianRegista) July 10, 2018
If you think that for one second I am going to switch from a club that just won 3 straight champions leagues, and is one of the most historic clubs in football history, just bc Cristiano Ronaldo went to Juventus… you're absolutely right.

Next train leaves in 15. Who's coming? pic.twitter.com/WS61JSR5Su

— Thiago (@DuhTrendinTopic) July 10, 2018
Bienvenido @Cristiano ! Benvenuto! Bem-vindo!#CristianoRonaldo #cr7 #juventus #cr7juve #FinoAllaFine pic.twitter.com/8MNcNrC8aW

— Paulo Dybala (@PauDybala_JR) July 10, 2018
Join Our Discussions on Discord
The HYPEBEAST Discord Server is a community where conversations on cultural topics can be taken further.