Apple Files Patent for Ambitious All-In-One iMac Design
The curved-glass design features a built-in keyboard and dual touchpads.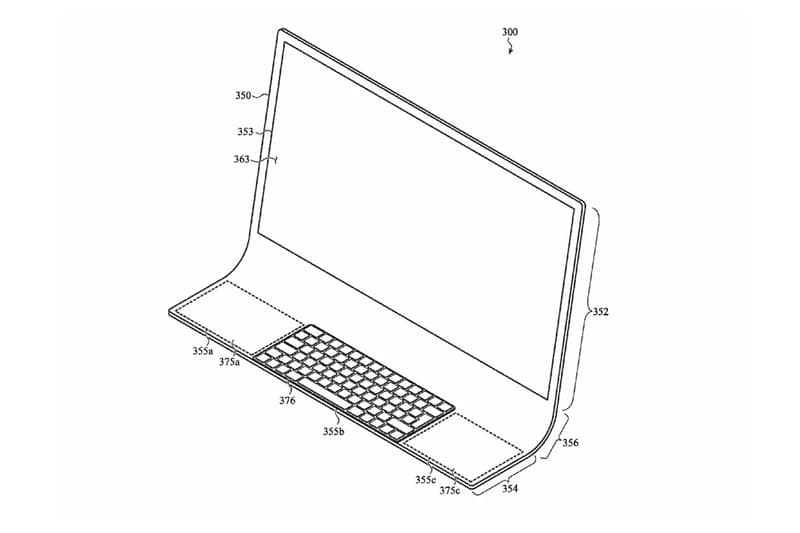 1 of 4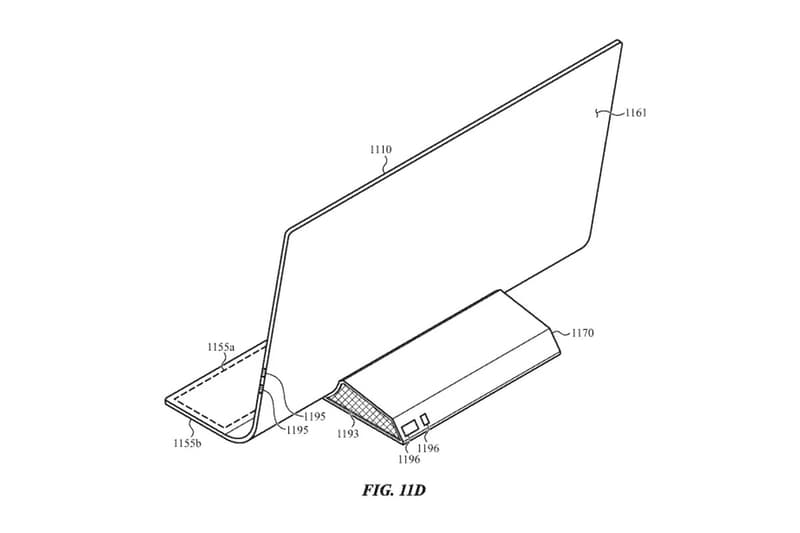 2 of 4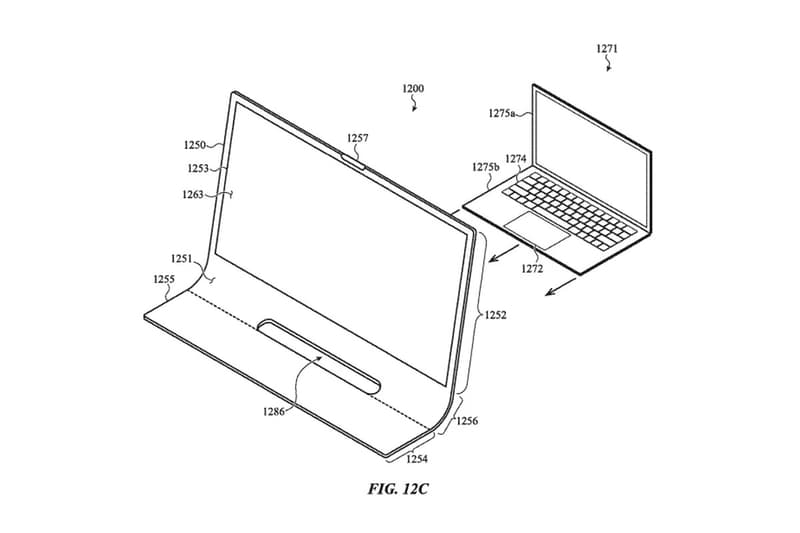 3 of 4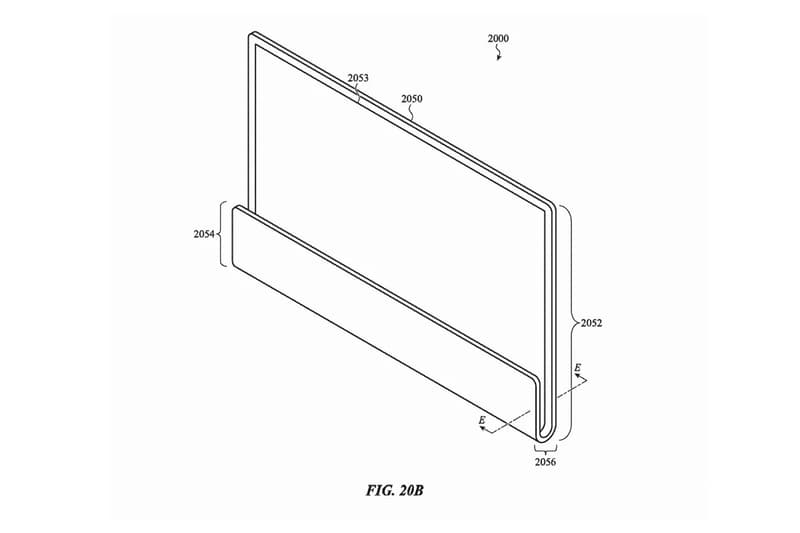 4 of 4
Apple has applied for a new patent that could potentially alter the entirety of the tech brand's flagship iMac computer. First spotted by Patently Apple, the ambitious all-in-one design showcased in the new patent reveals how the computer's "display area" and "input area" could be combined into a singular surface, with a supporting stand showcased behind that will purportedly harbor the computer's processing unit as well as space for various hardware ports.
The design sees a massive curved glass panel, something unseen in previous Apple products. This includes a built-in keyboard and dual touchpads. Atop of the patent's unique design, the tech monolith also outlines how it would likely work, including the potential to dock a MacBook into the device. The laptop would use the iMac's display for its output, with the MacBook's keyboard passing through a port in the machine's center, allowing the user to use the laptop's keyboard. Another unique aspect is that its single sheet of glass construction could fold in order to pack it away.
While yet to be confirmed or unconfirmed as to whether or not the design will see the light of day, let us know your thoughts on the patent's details below.
Earlier this month, Apple won a patent for new virtual MacBook acoustics technology.