These Are the Highlights and Best Announcements From Tokyo Game Show 2019
Including visuals from 'Final Fantasy VII Remake,' Death Stranding,' and more.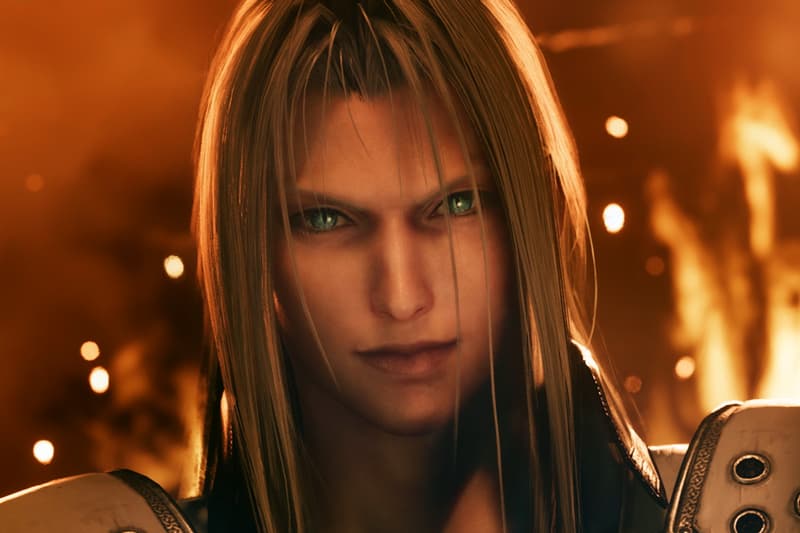 Tokyo Game Show 2019 has come to an end, showcasing new footage of previously teased games from E3 and Gamescom earlier this year. At the event, several of Japan's biggest developers came together to showcase several hotly-anticipated titles, such as Square Enix's Final Fantasy VII Remake and upcoming DLC from Kingdom Hearts 3, as well as Koei Tecmo's FAIRY TAIL and Nioh 2. We also got a new look a video game auteur Hideo Kojima's much-hyped title Death Stranding, which has been shrouded in mystery when it pertains to its unique story and off-kilter gameplay mechanics.
Check out the trailers below and tell us which title coming out of the event you're looking forward to the most.
DEATH STRANDING – Briefing Trailer (PS4)
Coming it at seven-minutes in length, the clip is just part of a 49-minute gameplay demo that Hideo Kojima showcased during the event. The video is entirely focused on a single scene which takes place in the White House Oval Office. In the clip, Amelie (voiced by Lindsay Wagner) — who looks to be the President of the United States — is in conversation with the game's main character Sam (voiced by Norman Reedus) and Die-Hardman (voiced by Tommie Earl Jenkins) about helping restore mankind from devastation. Death Stranding comes this year on November 8.
Final Fantasy VII Remake for TGS 2019 (PS4)
The reception of a Final Fantasy VII remake approaching is ever-shifting, and it will be as news continues to flow until its eventual release in 2020. At E3 2019 it was revealed the remake will come in two parts, with the first half taking place in Midgar only, much to the chagrin of fans. However, in the new Tokyo Game Show trailer, fans got a glimpse at all the charm the remake will retain from the original.
In the footage above, we can see many moments and small nuances from the original will be making its way to the remake, including the Toad status effect actually turning characters into toads until cured, and Cloud being offered up as a sex slave to mob boss Don Corneo. Part one will be available on March 3, 2020.
Dragon Ball Z: Kakarot (Tokyo Game Show Trailer, PS4)
It was revealed at Gamescom that the Kakarot-centric Dragon Ball Z action RPG would follow every arc of the franchise. However now in the footage above, we finally see many characters from those various arcs, including the final series antagonist Majin Buu. It was also revealed that players can take control and travel with other characters besides Goku to experience many of the game's various open-world activities. Dragon Ball Z: Kakarot is expected to arrive sometime in 2020.
Nioh 2 (Tokyo Game Show 2019 Trailer, PS4)
Team Ninja's follow-up title will follow a player-created protagonist who can transform into a yokai, which will offer a bevy of new gameplay mechanics. Although there won't be much of a graphical update, it has been reported that the title will further expand on designs and focus on introducing a new story. The game's producer confirmed it will be a prequel taking place slightly before the original game in the late 1500s. Nioh 2 launches early 2020 on PS4, with a beta scheduled for November 1.
Project Resistance (Tokyo Game Show 2019 Trailer, PS4, XBO, PC)
Project Resistance is a four-player co-op survival horror spin-off title where players use various Resident Evil weapons to take down zombies. A robot that looks suspiciously familiar to Nemesis and Mr. X from previous installments of the RE franchise also continuously appears. Project Resistance will be released on PlayStation 4, Windows PC and Xbox One at some currently unspecified future point.
Yakuza 7: Like a Dragon (Tokyo Game Show 2019 Trailer, PS4)
The new installment will introduce a new protagonist named Ichiban Kasuga as well as a new turn-based RPG combat mechanic to the usual action-oriented franchise. The trailer above also showcases its spin on the traditional RPG job classes, proving that although the formula has been changed, it will still retain its charm and humor with Mario Kart-esque activities and a brand new location setting. Expect Yakuza 7 to arrive sometime next year.
One Piece Pirate Warriors 4 (Tokyo Game Show Trailer, PS4, XBO, Switch, PC)
The Pirate Warriors series combines Dynasty Warrior gameplay with the wackiness of the One Piece universe to deliver a button-mashing spectacle that puts the charm of the IP at the forefront. Where the previous title following the entirety of the anime from the beginning to the current arc at the time, this game will cover all of the current Wano saga. Expect tons of swords, brand new characters, and haki techniques when One Piece Pirate Warriors 4 arrives in 2020.
Kingdom Hearts 3 Re Mind DLC (TGS 2019 Trailer, PS4, XBO)
Kingdom Hearts 3 left us a bit underwhelmed, however, we knew future DLC would be arriving to expand on the story and offer us new gameplay scenarios. The footage above promises powerful new bosses alongside additional battles, keyblades and the ability for players to be able to switch characters in previously played battles. It also appears the DLC will clue folks into what happened in the hidden cinematics of the base game.
Shenmue III – Spirit Of The Land (TGS, PS4, XBO, PC)
With only a few months until this crowdfunded three-quel arrives, the calming mood trailer for Shenmue III showcases a travelogue of the various towns, forests and villages that protagonist Ryo Hazuki will visit on his dogged quest. Shenmue III launches on PS4 and PC via Epic Games Store on November 19.
Tales of Arise – A Fateful Encounter (TGS 2019 Trailer, PS4, XBO, PC)
Announced earlier at E3 2019, this TGS footage showcases Tales of Arise's new combo-based combat and JPRG playstyle following previous speculations of an open-world setting. Although the trailer is light on story elements, it does take time to introduce the game's new characters Alphen and Shionne. Tales of Arise is coming to PlayStation 4, Xbox One and PC in 2020.
Castlevania: Grimoire of Souls Official Trailer (TGS 2019 Trailer, Mobile)
This new installment of the Castlevania series harkens back to the legacy of the series, returning to its side-scrolling origins and allowing several characters from throughout its storied franchise to be playable. Grimoire of Souls sees players taking on Dracula's demonic horde with several characters, each with their own unique move set. However, it appears the game will release exclusively on mobile platforms (iOS and Android devices.)
FAIRY TAIL (TGS 2019 Trailer, PS4)
FAIRY TAIL is based on the acclaimed anime/manga, and it will be the first game based on the franchise to arrive in America. The title will follow Lucy Heartfilia, Natsu Dragneel, and other members of the titular guild of magicians. This JRPG is helmed by Gust Studios and developed by Koei Tecmo, who also developed the original Nioh and core Dynasty Warriors games. FAIRY TAIL launches for PC, PlayStation 4 and Switch sometime in 2020.
YS IX Monstrum Nox (TGS 2019 Trailer, PS4)
The longest-running RPG series returns with its ninth core installment of the franchise. Series veterans Adol Christin and Dogi join a cast of new characters with new field skills, and new backstories. Although there's no news of a release in the West, Ys IX: Monstrum Nox is launching for PlayStation 4 on September 26 in Japan.