Moncler Named Sustainability Leader in Textiles, Apparel & Luxury Goods
Entering the Dow Jones Sustainability Indices for the first time.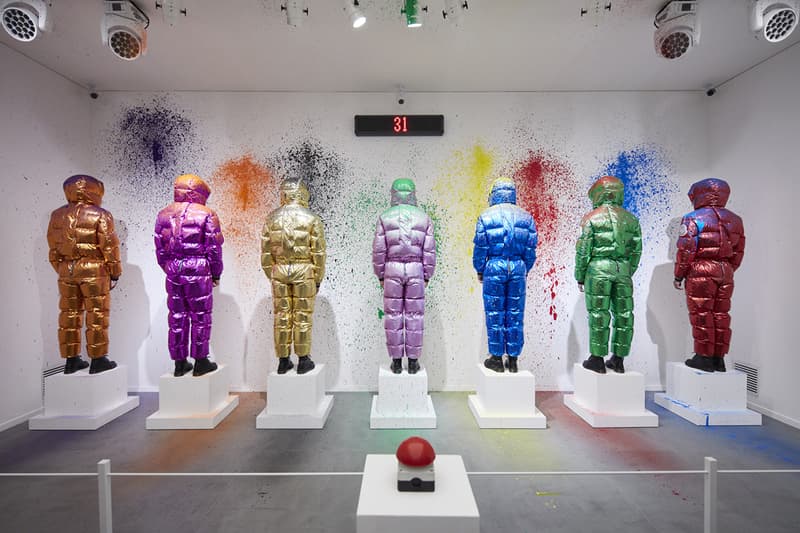 The Dow Jones Sustainability Indices (DJSI) has recently recognized Moncler as one of the fashion industry's main leaders in sustainability for the first time. According to WWD, the company was given the top ranking in the textiles, apparel and luxury goods' sector based on various economic, environmental and social responsibility criteria.
In addition to being one of 30 companies to sign the collaborative Fashion Pact last month, Moncler has worked on a series of sustainability initiatives over the years that touch all areas of the company to earn this title. One of its most notable efforts is the renewable energy program found in the brand's stores, owned production site and logistics center based in Italy. The company has also been researching ways to make fabrics and accessories with recycled materials and has made a pledge to become carbon-neutral by 2021, closely following Gucci's announcement of its completely carbon-free status.
From an employee standpoint, Moncler has provided its workers with a variety of health and professional development programs as well as the opportunity to volunteer during work hours. The company has also created Warmly Moncler with UNICEFF that aids children in the world's coldest areas.
"At Moncler, we have long been committed to creating value for all stakeholders through the continuous integration of sustainability into our business model," says Moncler CEO Remo Ruffini. "A lot has been done to date, but we know that we need to do much more in order to find solutions to the imminent social and environmental challenges facing humankind globally."
In other fashion news, Demna Gvasalia has officially stepped down from Vetements.