Colin Kaepernick's "Dream Crazy" Nike Campaign Wins an Emmy
"Believe in something, even if it means sacrificing everything."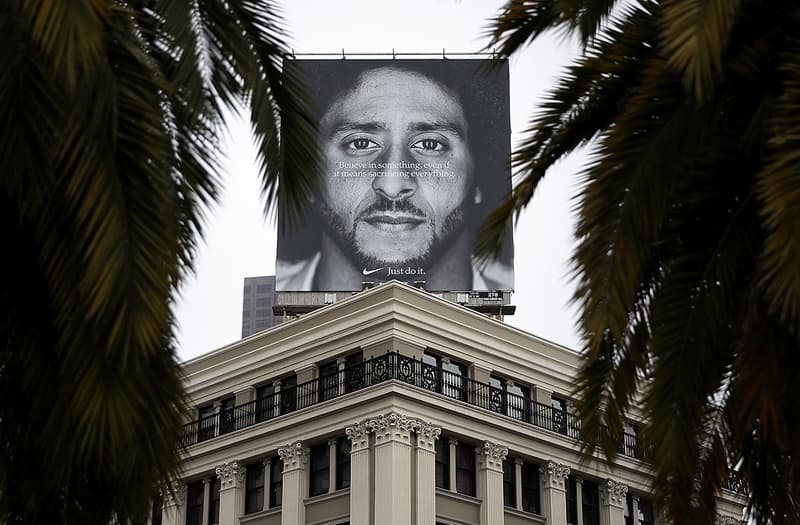 Colin Kaepernick's powerful "Dream Crazy" Nike campaign just took home an Emmy for outstanding commercial at the 2019 Creative Arts Emmy Awards, despite recent reports that detailed the campaign's minimal lasting effects on Nike's brand image.
The ad was released right before the first day of NFL season in September 2018, which initially sparked controversy based on the athlete's public fight against racial injustice and police brutality during NFL games. Nike customers were left divided between support and uproar, with some fans threatening to boycott the brand.
The ad, which was part of Nike's "Just Do It" 30th-anniversary campaign, highlights a close-up of Kaepernick's face underneath the powerful phrase: "Believe in something, even if it means sacrificing everything." The video that accompanies the print ad features Kaepernick's narration and image alongside other current sports icons working towards political and social causes, including Serena Williams and LeBron James.
In other sports news, the Toronto Raptors recently released co-branded Nike Pro hijabs to promote Muslim women in sports.