Shoreline Mafia Continues to Thrive With 'Party Pack, Vol. 2' Project
Fenix Flexin, OhGeesy, Rob Vicious, Master Kato combine for more new tunes.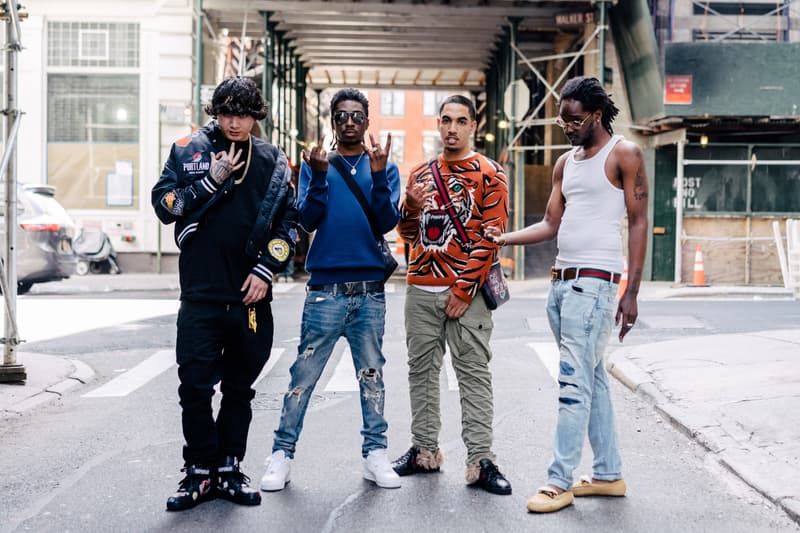 Shoreline Mafia releases their new EP, Party Pack Vol. 2 via Atlantic Records. The L.A. rap collective made up of Fenix Flexin, OhGeesy, Rob Vicious, Master Kato add a nine-track project to their discography that continues to build out their legend. Party Pack Vol. 2 guest features include Warhol.SS, LA's Mac P Dawg, Curren$y, BandGang Paid Will, 03 Greedo and Drakeo The Ruler with production from frequent collaborators like Ron-Ron and Ace The Face, along with hitmaker D.A. Doman.
Along with the EP, Shoreline Mafia announces the "Paid In Full Tour," their latest headlining roadtrip. Commencing on Oct. 26, the tour will take Shoreline members Fenix Flexin and OhGeesy coast-to-coast, topping the bill at clubs and theaters across the country. Prior to the "Paid In Full Tour," Fenix and OhGeesy will take a trip overseas for the "Euro Wave Tour," a 16-date, 14-country tour through Europe and Canada. The two members of Shoreline Mafia will keep busy in September with festival appearances, bringing their unique stage energy to Papas Beach Bash (Rosarito, Mex.), Life Is Beautiful (Las Vegas), and Rolling Loud Bay Area (Oakland).
Over the last two years Shoreline Mafia have built up a cult following for their sporadic and frequent release of new music and videos — both as a group and as individuals — with their last proper project being OTXmas
Stream the EP below.