These Are the Must-See Movies and TV Shows Premiering in September
Pennywise bows out gracefully as this decade's horror icon.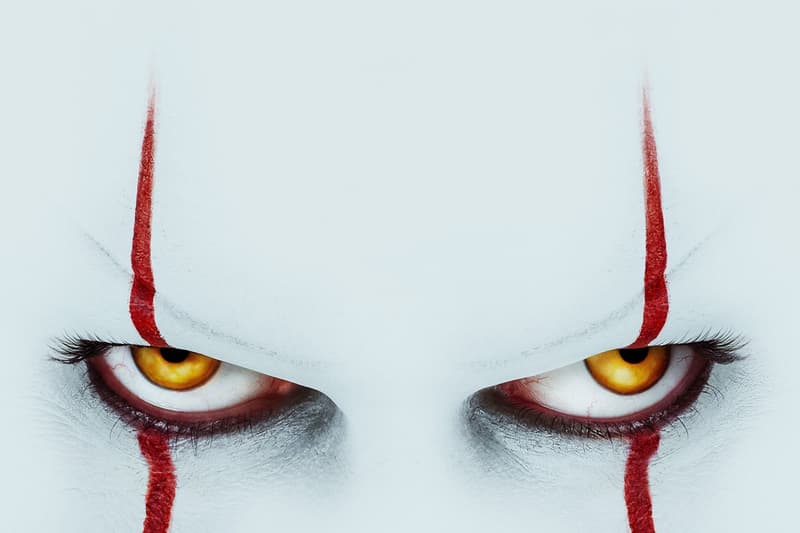 We are finally coming out of the summer season, which means blockbusters are winding down and television series are making their returns. Since Halloween is around the corner, a slew of horror films are trying to get the jump on audiences, including IT: Chapter 2 and 3 From Hell.
Meanwhile, on the television front, Titans, Disenchantment, and The Deuce are coming back. And the latest show to get a second chance at life is the UK series Top Boy, all thanks to Netflix and Drake.
Check out the list below, ranging from some of the must-see releases to the more under-the-radar films and TV shows to look forward to in September.
Movies
IT: Chapter 2 (September 6)
IT: Chapter 2 brings the characters of the first film — who've all since gone their separate ways — back together as adults, nearly three decades after the events of the first film. They begin to notice Pennywise is capturing more children in their town and band together to stop it once again.
Why it's worth your time: The film has an ensemble cast that are great counterparts to their child selves from the original. And this is the final film we will see from Pennywise, pending the studio doesn't do something foolish like create a third installment. Let's watch this reemerged horror icon bow out gracefully, securing him as this decade's king of horror.
The Goldfinch (September 13)
This Donna Tartt adaptation directed by John Crowley follows a 13-year old boy Theo (Oakes Fegley) after a life-altering event. After his mother is killed in a bombing at the Metropolitan Museum of Art, the story follows his life from childhood to young adulthood and showcases the significance of the eponymous painting he saw with his mother.
Why it's worth your time: This looks like a stylized examination of a character with elements of auteurism and an earnest retelling of a living man's tortured life.
Hustlers (September 13)
Inspired by a New York Magazine article by Jessica Pressler that went viral, former strip club employees band together to turn the tables on their Wall Street clients.
Why it's worth your time: Your girlfriend may want to end her Hot Girl Summer with a bang. Take her to see the film and take advantage of watching the talent onscreen commit to their roles. It will be a conversation starter afterwards, to say the least.
3 From Hell (September 16)
The latest installment of the House of 1000 Corpses trilogy showcases Otis, Baby and Spaulding immediately following the events of the last movie. After surviving several gunshot wounds, the three are then hauled off to jail only to escape soon after to continue their satanic rituals.
Why it's worth your time: Rob Zombie is good at delivering grindhouse b-movie inspired horror flicks; you don't really get one nowadays unless it's from him. And it looks like a good movie to bank for a Halloween outing with friends early into October.
Rambo: Last Blood (September 20)
A retired John Rambo begins ranching in order to avoid his demons as a killer, but when one of his friend's daughters is kidnapped, he saddles up once again in a trailer scored to the tune of Lil Nas X's "Old Town Road." Both are riding till they can't no more.
Why it's worth your time: Don't go into this expecting anything substantial. Instead, let the schlock immerse you as audiences did with Hobbs & Shaw earlier this summer.
Ad Astra (September 20)
After going missing on a mission of his own 16 years ago in search of alien life, Roy McBride (Brad Pitt) becomes an astronaut in order to search for his father in the outer reaches of space. It's also revealed his father's ship contains a material that could end life back on Earth.
Why it's worth your time: The film appears as if it will focus on a much more existential threat in the galaxy, like extreme isolation or a force of nature as opposed to an alien threat, which is reflected in the ominous visuals of space shown in the footage above. We're hoping for a more cerebral outing for this new space joint, albeit a little less pretentious when compared to the trailer for Lucy in the Sky.
Downton Abbey (September 20)
This film is the continuing saga of the Crawley family and the servants who work for them in the English countryside in the early 20th century as shown in the ITV television series.
Why it's worth your time: If you're a fan of the original series, there must be an immense feeling of happiness seeing all of your favorite characters get the big-screen treatment. The film is also set to introduce brand new characters never seen in the show. If this is how the series decides to close out four years after its last episode, you can't ask for a greater sendoff.
21 Bridges (September 27)
The film will see Chadwick Boseman as a cop who murders cop-killers. The footage above showcases Boseman in New York arriving on a crime scene with eight fatally wounded cops. When it's implied the situation may have been a set-up, Boseman orders the island of Manhattan be shut down in order to catch them.
Why it's worth your time: We usually don't leave it to chairmen to speak for us in this category, but we feel STXfilms' Adam Fogelson said it best. "Chadwick Boseman's razor-sharp instincts and undeniable charisma captivated millions of people around the world in Black Panther, and Joe and Anthony Russo have breathed new energy into the action genre with films like Avengers: Infinity War. Their unique and intelligent approach to filmmaking is anything but formulaic, and with Brian Kirk at the helm directing, this film promises to go beyond the typical popcorn fare."
TV
Mayans M.C.: Season 2 (September 3, AMC)
The series focuses on the struggles of Ezekiel "EZ" Reyes, a prospect in the charter of the Mayan M.C. based on the US-Mexico border. EZ is the gifted son of a proud Mexican family, whose American dream was snuffed out by cartel violence. In season one, we saw EZ become an informant for the FBI and find out which cartel member killed his mother as a child, which only increased his desire for revenge.
Why it's worth your time: The first season had to establish itself after coming off the heels of one of AMC's greatest shows. Now that it has, it can lean a bit more into the original show's origins. And it appears it will, as several original members are rumored to appear in the second season.
Wu-Tang: An American Saga (September 4, Hulu)
Set in early '90s New York at the height of the crack cocaine epidemic, the show tracks the Clan's formation; a vision of Bobby Diggs aka The RZA, who strives to unite a dozen young, Black men that are torn between music and crime but eventually rise to become the unlikeliest of American success stories.
Why it's worth your time:  Shameik Moore will play Raekwon, Joey Bada$$ is Inspectah Deck, and Dave East is playing Method Man. The casting in itself is solid as hell, and the fact that it's all dropping on Hulu means we can watch it all play out in one sitting. Wu has been having a great run recapping and capitalizing on their career, and we hope that extends into 2020 with the announcement of a season 2.
Titans: Season 2 (September 6, DC Universe)
Following the aftermath of their encounter with Trigon, Dick reforms the Titans. Under his supervision in their new home at Titans Tower, Rachel, Gar, and Jason Todd train together to hone their hero abilities and work together as a team. They are joined by Hank Hall and Dawn Granger aka Hawk and Dove and Donna Troy aka Wonder Girl. Although these original Titans attempt to transition into regular life, when old enemies resurface everyone must come together to take care of unfinished business.
Why it's worth your time: It's one of the only shows to survive the great purging of DC Universe shows after one season. And it looks like it will adhere to the comics of showcasing an ever-shifting rotation of members. It will pull in Doom Patrol's Beast Boy and bring in Superboy and Deathstroke's kid Rose Wilson. This is great, considering Deathstroke appears to be a central villain this season.
The Deuce: Season 3 (September 9, HBO)
Season three begins on the eve of 1985. It marks a time where VHS begins to take over film as the main medium for pornography production, a thriving form that continues to build the successful industry (and the characters) that The Deuce centers around. It follows the lives of prostitutes, pimps, police, mobsters, porn actors, and producers as pinnacle types in the '80s New York pornography industry, who capitalize on VHS and the glamification of California.
Why it's worth your time: The first season of The Deuce was excellent, but we many viewers felt it dropped off right around season 2. However, season 3 will be the last from the HBO series. We think this is a good opportunity to catch up and watch the evolution of porn through the lens of its behind-the-scenes talent.
Bill Burr: Paper Tiger (September 10, Netflix)
Ole Billy Red-Face returns to Netflix after his last special two years ago. In Paper Tiger, Burr will hit on topics like male feminists, sex robots, outrage culture, anger issues, and more at the Royal Albert Hall in London.
Why it's worth your time: Walk Your Way Out had some great material, but given the fact it came out after Trump was elected and it was filmed in Nashville, nobody was in a laughing mood over political humor, so the crowd kind of stank. Bill Burr's 6th stand-up special also comes off the heels of Dave Chappelle's Sticks & Stones, the special that made the press go wild. It appears this special will handle a lot of similar topics, so prepare for the press to hate on him as well — Burr and Chappelle are the GOATs of comedy. If you care about stand-up in any shape or form, this is a special you actually need to watch.
Top Boy: Season 3 (September 13, Netflix)
Series 3 of the show begins with Dushane (Ashley Walters) returning to London to reclaim his position in the UK drug market. Back in London, Dushane links up with Sully (Kane Robinson) who is returning home following a spell in prison. The two returning characters come up against Jamie (Micheal Ward), a young and hungry gang leader who wants to usurp Dushane and Sully.
Why it's worth your time: By now, we're sure you've heard from your friends that this is the UK version of The Wire, and it is. The first season (well, Series 1 if you're from the UK) was so good, we couldn't bring ourself to watch the other before Netflix assured us a third installment was coming. Watch it, get immersed at how gangs get down over the pond and pull all of their slang words into your posh American lexicon.
Disenchantment: Part 2 (September 20, Netflix)
Part 2 picks up directly after the end of the first season, showcasing Princess Bean mourning the loss of Elfo. Soon she gets a vision of her elf friend in a nearby burning fire, setting the stage of the series second part.
Why it's worth your time: The first season was surprisingly solid, considering The Simpsons has been over the hill longer than it was on top and Futurama got canceled for a second time. Disenchantment has already been picked up for another 20 episodes after splitting the original 20 episode order into two parts, so this looks like an adult animated series worth getting attached to.
Creepshow (September 26, Shudder)
This 12-part anthology horror series will feature several disturbing shots from each individual story and will be narrated by Saw actor Tobin Bell, who along with Kid Cudi, Big Boi, DJ Qualls, and more slated to make appearances.
Why it's worth your time: The original film was written by Stephen King and George A. Romero, and it paid homage to the campy horror books from EC Comics in the '50s. This series looks like it is championing that effort alongside making sure it lives of the reputation of the original film. With talents like Greg Nicotero, Joe Hill, Paul Dini, and Stephen King writing and directing a few episodes, we are looking forward to watching every bit of this Shudder original.