Shoreline Mafia Release New Project, 'OTXmas'
Eight new songs from the California crew.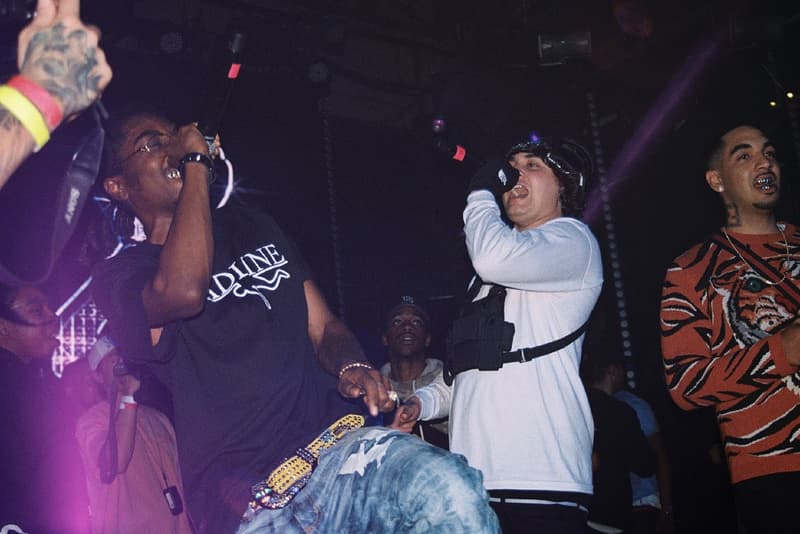 Shoreline Mafia have just released a new studio project known as OTXmas. Notably, OTXmas features contributions from all four Shoreline Mafia rappers — OhGeesy, Fenix Flexin, Rob Vicious and Master Kato — and boasts production by Ron-Ron the Producer, the California crew's go-to beatsmith.  Today's drop also features the previously-released single "Homicide" featuring BandGang Lonnie Bands.
"Damn, the plug walked in and it's me, n***a / Swear I got enough bread to eat for three n***as / We ain't f*ckin' 'less this bitch gon' bring a fee with her," Fenix raps on project opener "Bathing Ape." "I'll be screamin', "Free my n***as," 'til they free nigga / I'm a dopeboy, I stack money from the floor, boy / Oh boy, caught this n***a at the store, boy / I poured a four then scraped the bowl, I'm tryna get all the extras / I'ma get her off the molly, keep it real, she a tester."
You can stream Shoreline Mafia's new OTXmas project below.
Yesterday, Shoreline Mafia's Rob Vicious appeared in the visual for his "Weigh Ins" collaboration with ALLBLACK.