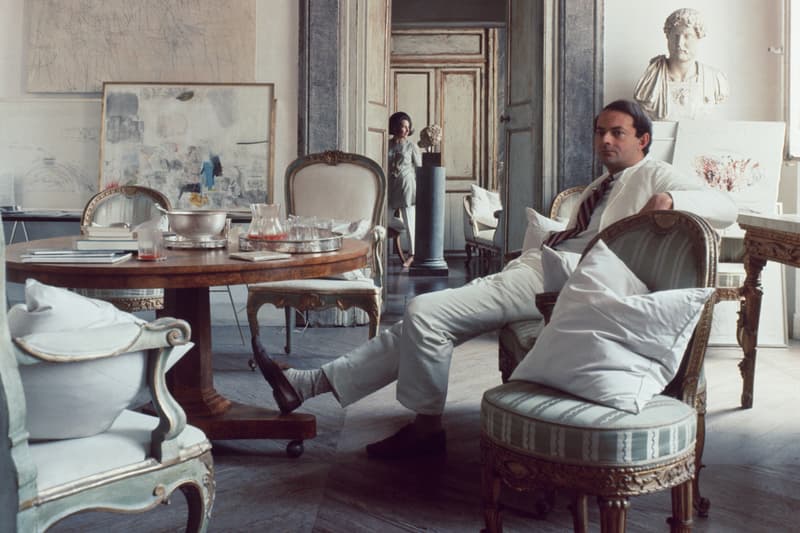 Cy Twombly's Roughly-Painted Sculptures to Be Displayed in Gagosian London
"White paint is my marble."
---
Gagosian London will be holding an exhibition of Cy Twombly's sculptures starting September 30. Widely known for his gestural large-scale works, Twombly's sculptures offer a different insight into the artist's processes.
Twombly used plaster, wood, and iron, along with items that he handled in his studio, to create assemblages. They were finished in white paint, unifying the assembled materials and producing newly formed objects. His statement "White paint is my marble" emphasizes his desire to evoke Egyptian, Greek, and Roman sculptural traditions while subverting the usual form of beauty with roughly painted surfaces. Unlike his paintings, his sculptures were usually modest in scale, yet referenced the same type of narratives from antiquity and fragments of literature and poetry.
Sculptural works such as Untitled (1977) and Chariot of Triumph (1990) are reminiscent of Egyptian and Mesopotamian statuary, as well as architectural and geometric forms. In 1979, Twombly departed from his all-white sculptures and began casting some of his assemblages in bronze, a result of ancient artifacts the artist encountered throughout his travels in Europe and North Africa. His small sculptures become archaeological treasures that emerge from the past.
The exhibition, in association with the Cy Twombly Foundation, marks the publication of the second volume of the catalog raisonné of sculptures, edited by Nicola Del Roscio, President of the Cy Twombly Foundation, and published by Schirmer/Mosel.
Cy Twombly's sculptures will be available to view from September 30 to December 21 at Gagosian Gallery in Grosvenor Hill, London. The Gagosian Gallery on Davies Street, London will sell the catalog raisonné, along with Twombly posters, prints, and rare books.
Elsewhere in art, Anthony Lister will hold his solo exhibition "Modern Masters" later this week.
Gagosian London
20 Grosvenor Hill
London w1k 3qd