Off-White™'s Latest Quotation Mark Trademark Application Has Been Declined
"PRODUCT BAG" is not a strong enough case for trademark approval.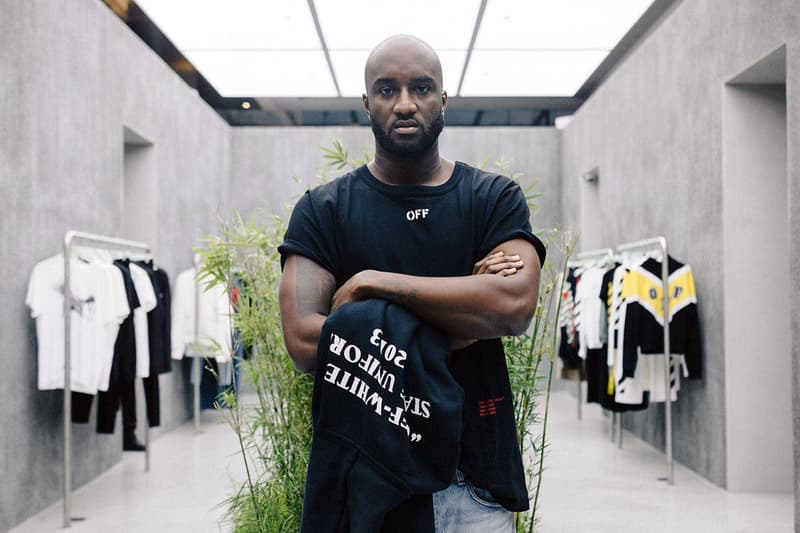 Following a tussle with bracelet brand Rastaclat over its use of quotation marks and zip ties, Off-White™ recently attempted filing another quotation mark-based trademark with the U.S. Patent and Trademark Office (USPTO). According to The Fashion Law, the company is seeking a registration for the phrase "PRODUCT BAG" and the quotation marks surrounding it, which the brand claims has been used on packaging for its tops and bottoms since 2016.
In response to Off-White™'s filing, the USPTO refused the application via an Office Action that noted issues with the request. USPTO examining attorney Drew Ciurpita feels the abstract meaning will be lost on customers, who they believe "will perceive the mark as merely providing information about the packaging, which is a clear plastic bag" instead of recognizing the "PRODUCT BAG" text as specific Off-White™ branding. "Whether a designation functions as a [trademark] depends on the commercial impression it makes on the relevant public; that is, whether purchasers would be likely to regard it as a source-indicator for the goods," Ciurpita continues.
The attorney further explains that in the case of the presented Off-White™ packaging, "PRODUCT BAG" does not act as a trademark, noting that the "PRODUCT BAG" mark does not "indicate the source of [Off-White™'s] goods," or even "identify and distinguish [Off-White™'s goods] from [those of] others." Ciurpita also observes that the phrase literally describes the packaging instead of "creat[ing] a connection between the mark and the goods identified in the application."
In order for Off-White™ to see an approval for this requested trademark, it will need to submit a new lawsuit citing a more specific use case of its quotation marks.
In other business news, Airbnb is planning to go public sometime next year.