Aquadive Joins Forces with Poisedon Diving Systems for Limited-Edition Watch
Only 300 will be available worldwide.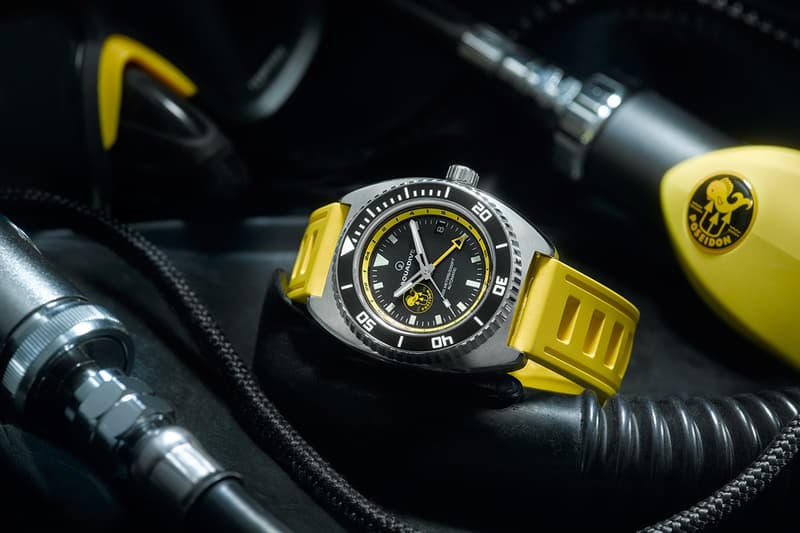 Aquadive is known for its dive watches and now the brand has teamed up with Poisedon Diving Systems to create a new watch called the Aquadive Poseidon GMT. Inspired by the Aquadive Timedepth from the 1970s, it also takes design notes from the Bathysphere 100 GMT, a piece notable for being able to dive to 1,500 feet of water resistance and dual time zone functionality.
Poseidon added in its signature touches in the form of the yellow band around the 24-hour ring and is fitted with an ISOfrane strap that sheds water quickly and works both against skin and over a wetsuit. Powered by a Swiss-made ETA 2893-2 automatic movement with 40 hours of power reserve, it displays time in both 12 hour and 24 hour formats.
There's only 300 pieces of the Aquadive Bathyscaphe 100 GMT, costing $1,890 USD and available exclusive from Aquadive's web store.
In other news, Grand Seiko celebrates Japan's 24 seasons with special edition four piece collection.