Top 5 Monitors Every Pro-Gamer Needs
From 144 Hz on 4K UHD or 1 millisecond response times to the world's first 55-inch OLED display.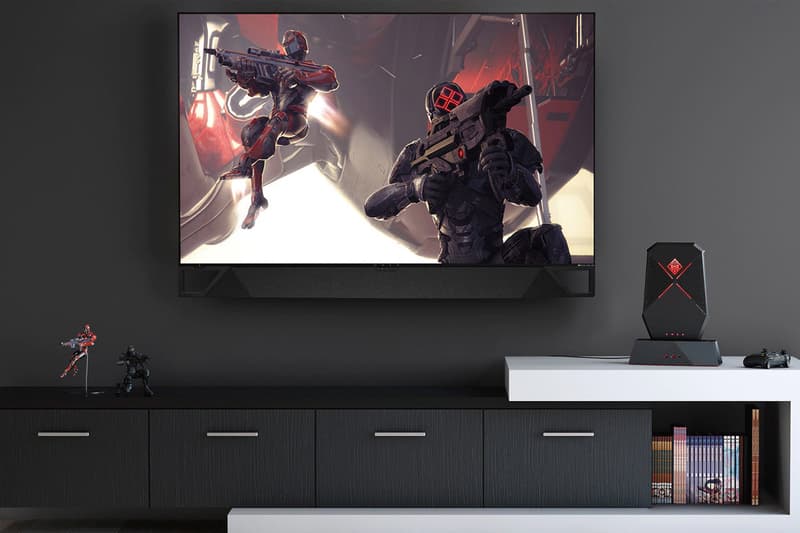 2019 is undoubtedly a year for eSports and gamers. Epic Games just hosted its first-ever Fortnite World Cup, Dota 2's annual The International had its largest prize pool yet — at $34 million USD — and Intel just announced that it's bringing eSports to the Tokyo Olympics in 2020. To top things off, massive titles like Call of Duty: Modern Warfare, Ghost Recon Breakpoint, and Gears 5 are all releasing this year, so it's definitely time to gear up for those long winter gaming sessions.
To help you out, we at HYPEBEAST have compiled a list of the top five gaming monitors on the market right now, with picks from the likes of LG, Acer and more.
LG UltraGear Nano IPS Gaming Monitor
Where to buy: B&H
Price: $469.99 USD
Available in both 38-inch and 27-inch configurations, LG's latest UltraGear gaming monitors employ Nano IPS technology to ensure highly accurate color reproduction, with the larger edition capable of 4K UHD resolutions. They also have an incredible refresh rate of 175Hz when overclocked, and is Nvidia G-Sync compatible for screen tearing prevention. Response times measure in at just one millisecond, ensuring the smoothest gameplay you could ask for. The larger model also comes as a curved display with an aspect ratio of 21:9, allowing a fully immersive gaming experience. For the FPS players out there, both monitors already come equipped with Dynamic Action Sync mode, Black Stabilizer and Crosshair. At a more entry-level price point, the 27-inch model is now available for pre-orders over at B&H for under $500 USD. Those interested in the 38-inch model will have to wait a little longer.
ASUS ROG Swift PG27UQ Gaming Monitor
Where to buy: Amazon
Price: $1,499.99 USD
ASUS has extended its Republic of Gamers roster with the release of its Swift PG27UQ 27-inch IPS gaming monitor. Boasting 4K UHD (3840 x 2160) at 120 Hz, the display can be overclocked to an impressive 144 Hz. It's also equipped with Nvidia G-Sync HDR for more vibrant colors and deeper contrasts, supported by full-array local dimming backlighting. Hardware-wise, it comes with one HDMI 2.0 port, one DisplayPort 1.4, two USB 3.0 ports, and a standard 3.5mm audio jack. As a bonus, the ROG logo on the back lights up with a customizable color, creating the perfect ambience when you're gaming.
Acer Predator X27 Gaming Monitor
Where to buy: Amazon
Price: $1,650 USD
Next up is Acer's Predator X27, the brand's 37-inch IPS gaming display. Similar to the previous Swift PG27UQ, it is capable of a refresh rate of 120 Hz at 4K UHD resolutions, also overclockable to 144 Hz. The full-array backlight provides for better HDR qualities, while the Nvidia G-Sync support reduces screen tearing. The response time clocks in at 4 milliseconds, with light hoods on both sides of the monitor to keep distractions at bay. Hardware includes one HDMI 2.0 port, one DisplayPort 1.4, four USB 3.0 ports, and a 3.5mm audio jack.
HP OMEN X Emperium 65-inch Big Format Gaming Display
Where to buy: HP
Price: $5,000 USD
Penultimately, we have HP's OMEN X Emperium gaming monitor, measuring in at a whopping 65 inches. The massive HDR-enabled MVA display is LED-backlit and supports full 4K UHD at 144 Hz, enhanced with full-array local dimming technology. Response times clock in at around four milliseconds, with Nvidia G-Sync compatibility. Unlike other monitors on this list, the OMEN X Emperium comes fully equipped with its very own soundbar with four four-inch woofers, two one-inch tweeters and two passive radiators. Externally, the monitor is equipped with one DisplayPort 1.4, three HDMI 2.0 ports with HDCP 2.2, and four USB 3.0 ports. Audio outputs include a standard 3.5mm audio jack and an optical port.
Alienware 55-Inch OLED 4K Gaming Monitor
Where to buy: Alienware (September 30)
Price: $4,000 USD.
Finally, we have one of gaming's most famous brands: Alienware. Despite being a division of Dell, Alienware has independently maintained its reputation for excellency when it comes to gaming performance products, and its latest gaming display is a testament to that vision. While it measures slightly smaller than HP's gigantic OMEN X Emperium, Alienware's latest release is the world's first OLED monitor at an unbashful 55 inches. Running 4K at 120 Hz, the monitor has a lightning-fast response time of just 0.5 milliseconds, making it one of the fastest monitors on the market. Screen tearing prevention comes in the form of AMD's FreeSync, and the built-in speakers are equipped with Waves MaxxAudio technology. You'll also find one DisplayPort 1.2, three HDMI 2.0 ports, four USB ports, an SPDIF audio line out, and a standard 3.5mm audio jack. Completing the look is the AlienFX lighting for that heightened gaming atmosphere. If you're hoping to get your hands on this beast of a monitor, Alienware will be releasing it on September 30 for a whopping $4,000 USD.