Björn Borg Unveils Collaboration With Designer Liam Hodges
Featuring an interview with the designer.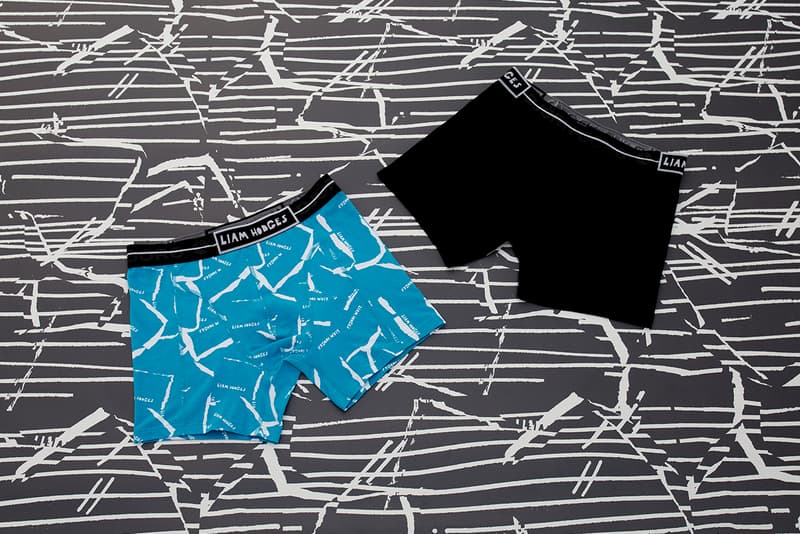 1 of 3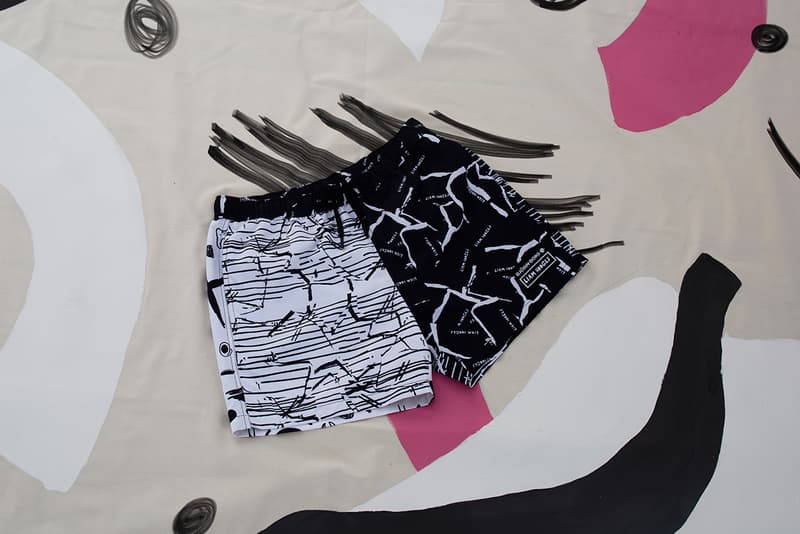 2 of 3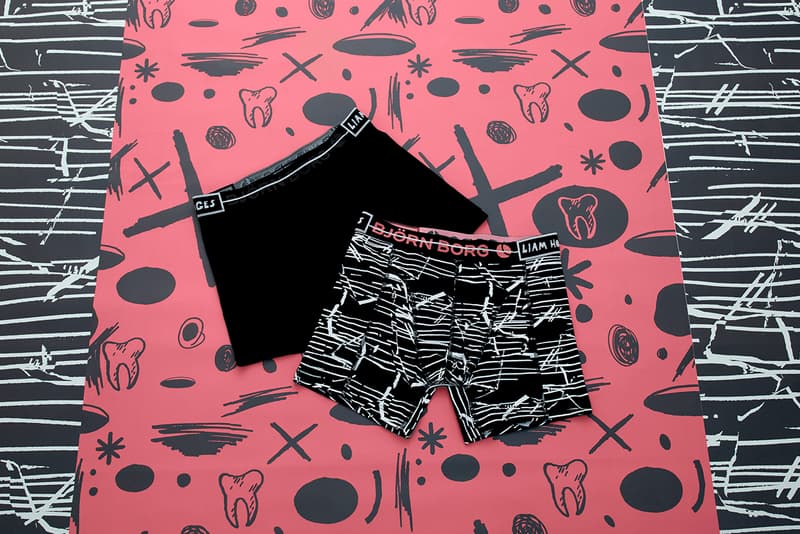 3 of 3
Following on from the successful collaborations with Ryan Hawaii and Charles Jeffrey LOVERBOY, Swedish sports fashion brand Björn Borg has unveiled its latest collaboration. Partnering with British designer Liam Hodges to produce the streetwear brand's first underwear collaboration – a collection of men's printed boxer briefs. 
Hodges draws inspiration from his brand's earlier work, often monochromatic with a distinctive approach to graphic design. The collection was created through both analogue and digital means and the prints of the collection are titled 'Scriler', 'Tag' and 'Cracked'.
We caught up with Liam Hodges himself to gain an insight into what working on this collaboration involved.
Why Björn Borg? 
With all our collaborations we have to be sure that we are being challenged and learning along the way. With Björn Borg it was great to be given the access to create underwear as it's normally something out of our reach. They were also very open in the direction which allowed us the scope and freedom to create as we saw fit.
What is your take on Björn Borg in this collaboration?  
For this project, we approached it as a bit of a study as the Björn Borg undergarments were treated as a canvas for us to explore what a Liam Hodges boxer short would look like building on archetypal prints.
 Tell us about the prints? What is the inspiration behind the prints? 
With the prints, we wanted to build on the identity of Liam Hodges outside of seasonal narratives and direction. The focus was on the brand identity and creating what felt like cut and paste collages with a marker pen. The focus was on presenting something hand drawn and 'real world' with all its mess and complications. 
We worked these prints together as a package based on pants. Using the brands often monochromatic approach to graphics we just went with three types of pants we've owned over the years, stripey, branded & graphic aesthetic. We took these three classic starting points as basis for what each print should be and made the artworks through analogue and digital means to create from…for example, the 'stripe' print was originally made from drawing repetitive lines on paper by hand, then digitally cracking and distorting it and forcing an already irregular line to break and test what a stripe can be.  
Which print from the collaboration is your favourite?  
My favorite is our response to the idea of a graphic pair of pants. This was made from the doodles found in various sketchbooks and note pads, the squiggles and marks made in the margins of organization and creativity, focusing on the energy of our creative process.
Who are these products for?
I believe the pants are for anyone. As with all of our work we try to design it 'for anyone, not everyone' We believe anyone can wear the clothes, however, they can be a bit challenging and we feel that you need to commit and opt into it.
To get your hands on a pair, head over to the Björn Borg web store now.