New Balance's Liverpool Kit Sponsor Claim Has Been Dismissed (UPDATE)
Thanks to LeBron James, Serena Williams and Drake.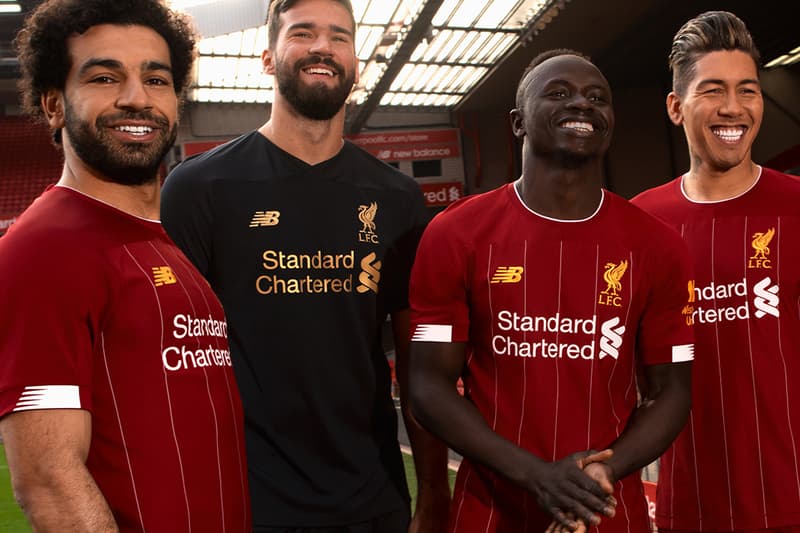 UPDATE (October 25, 2019): New Balance's case against Liverpool has been dismissed. According to reports in the Liverpool Echo, Judge Teare dismissed the claim, saying "For the reasons given in the judgement handed down the claim from New Balance is dismissed." Daniel Oudkerk QC represented New Balance and stated that the company would look into appealing.
The case hinged around Nike's influence being demonstrably greater than New Balance, meaning that a matching clause would involve more than monetary value. Mr Justice Teare agreed with Liverpool, saying "In my judgement the calibre of the named athletes or influences can be measured."
Teare went on to say the following:
"I am not sure what he meant by that because a calculation based upon social media exposure is based on appearances which can be counted. It may be that different people have different views as to the most relevant way in which such appearances can be valued by some of those methods used (for example 'max add value' or share of voice value) will have a repeatable methodology.

I accept that the calbre of the named athletes can be measured in a number of ways but it would be unrealistic (and contrary to the evidence in this case) that their calbre can not be measured.

I have therefore concluded that the New Balance offer on marketing was less favourable to Liverpool FC than the Nike offer because Liverpool FC canot require New Balance, on the terms of its offer, to use global superstar athletes 'of the calbire of LeBron James, Serena Williams and Drake.'

It must follow that Liverpool FC is not obliged to enter into a new agreement with New Balance upon the terms of the latter's offer."
---
ORIGINAL POST (September 24, 2019):
New Balance has been Liverpool's kit sponsor since 2015, but that had been set to end next season. Nike had agreed a deal worth £70 million (approximately $86 million USD) for the club's kits, which was £25 million (approximately $31 million USD) more than New Balance's older deal.
However The Athletic has revealed New Balance argue that they've triggered a clause to match Nike's offer and keep the deal beyond May 2020. Liverpool are insisting that this isn't the case, which has led to New Balance filing a dispute at the high court.
Speaking to The Athletic, a Liverpool spokesman said: "We can confirm that our kit supplier, New Balance, has commenced a legal dispute against the club. We will not be making any further comment during these legal proceedings."
New Balance had paid the extra money to match Nike's deal, but Liverpool argued that their improved bid still wasn't a match because of Nike's distribution network. Documents also showed a statement from New Balance about the deal, saying "In line with our current contract, we have matched the offer made by Nike.
"As part of the contract renewal process, LFC has called into question elements of the agreement and as such we are asking the courts for clarity on this case. Both we and the club are keen to resolve any contractual challenges as quickly as possible and have agreed to an expedited process in the courts."
The new and improved kit deal would make Liverpool the second highest earner after Manchester United, who earn £75 million (approximately $93 million USD) a season from adidas, while Arsenal's adidas deal netted the club £60 million USD (approximately $74 million USD).
In other news, Antonio Brown has been released by Patriots following sexual assault allegations.