Maison Kitsuné Opens First Café-Meets-Restaurant in Paris
Cuisine influenced by French and American classics with a "Japanese touch."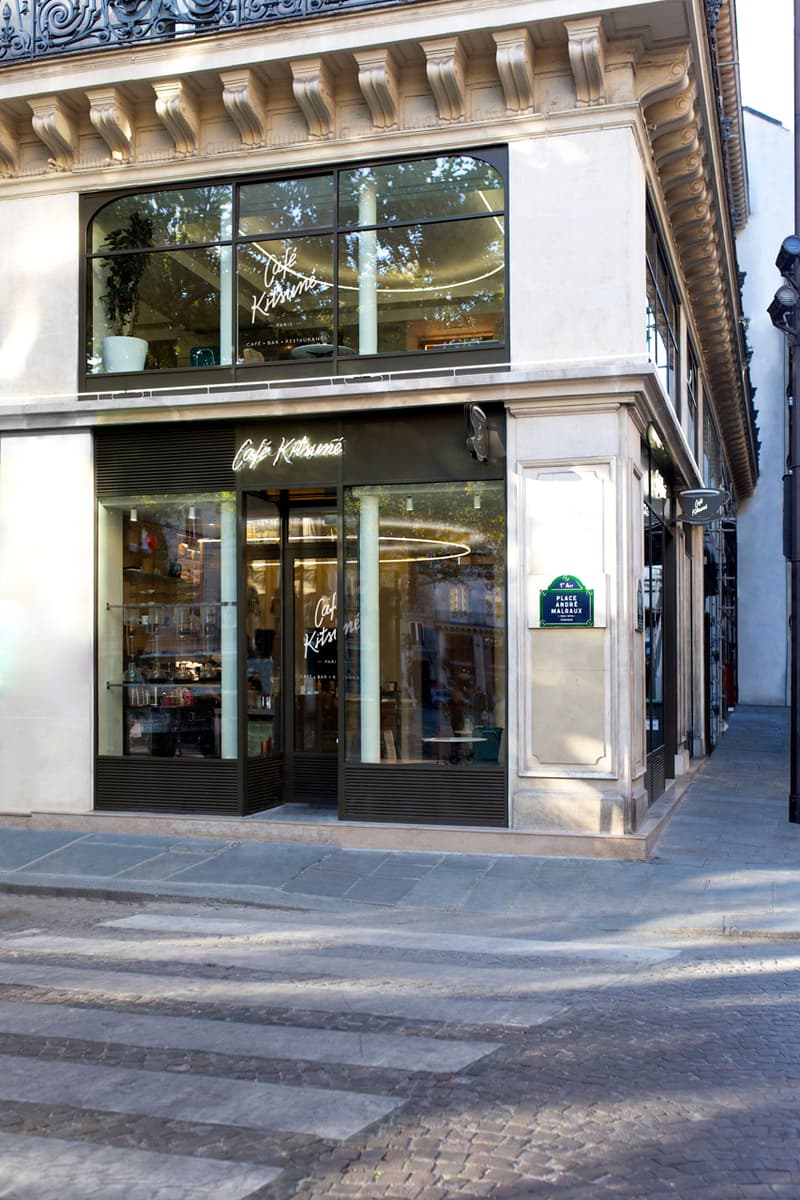 1 of 11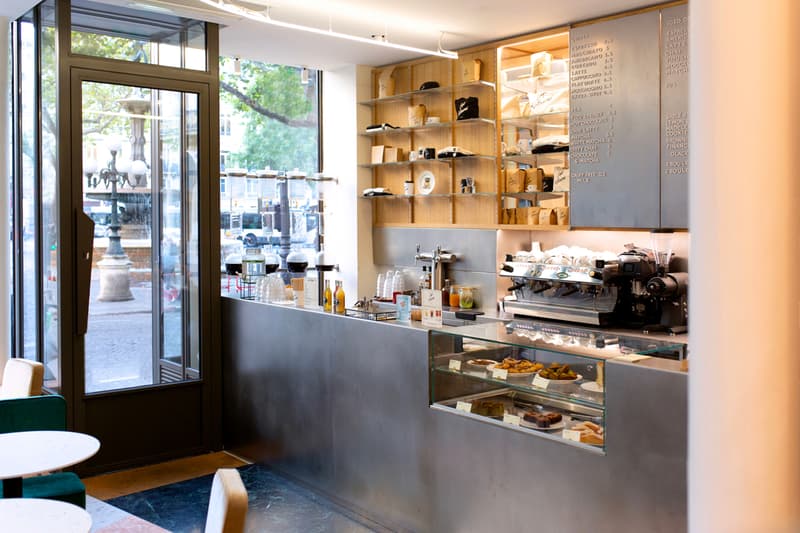 2 of 11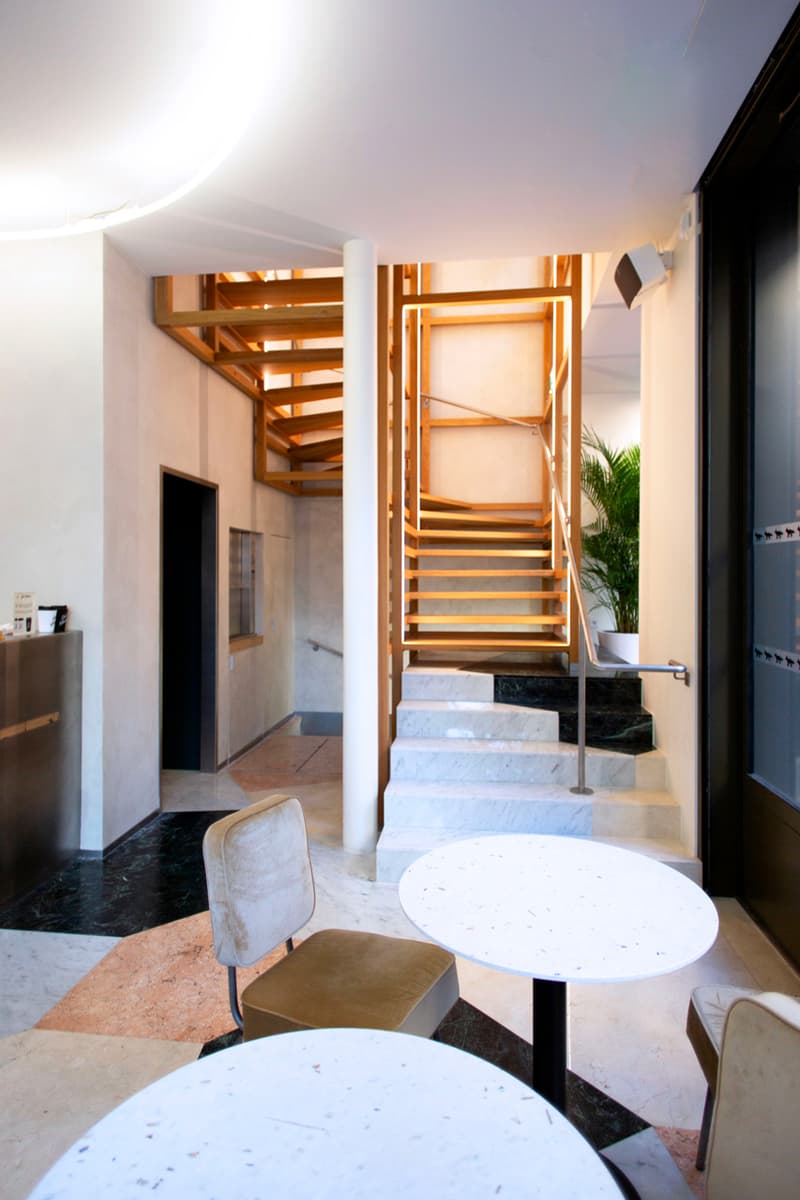 3 of 11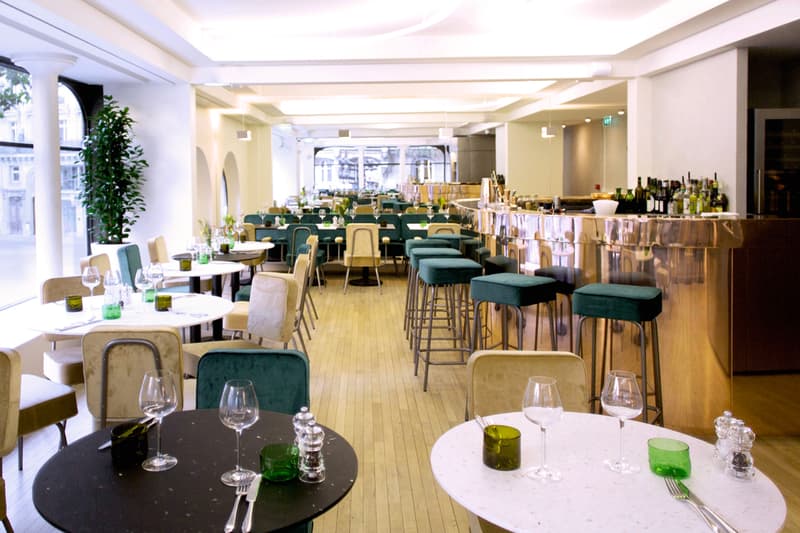 4 of 11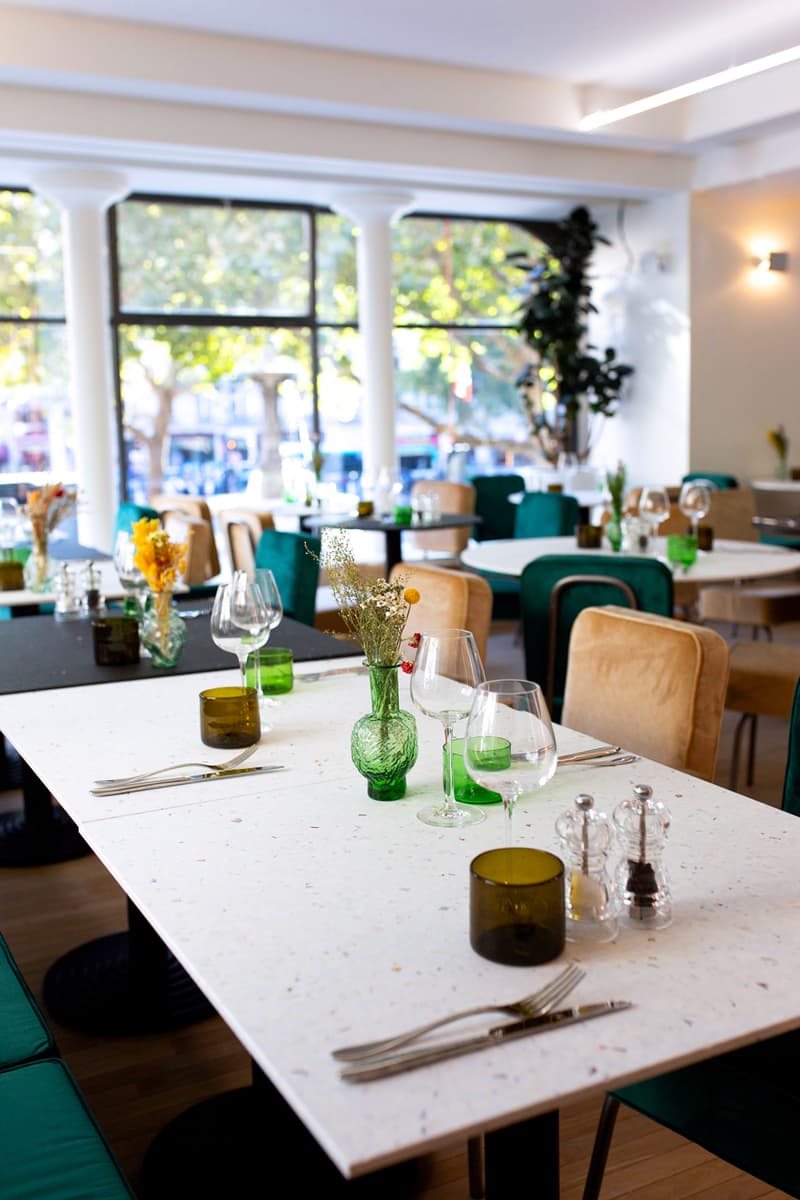 5 of 11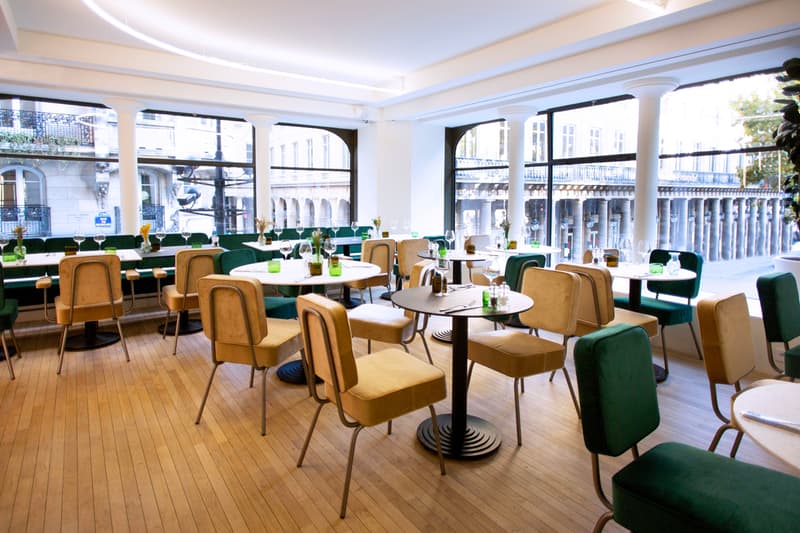 6 of 11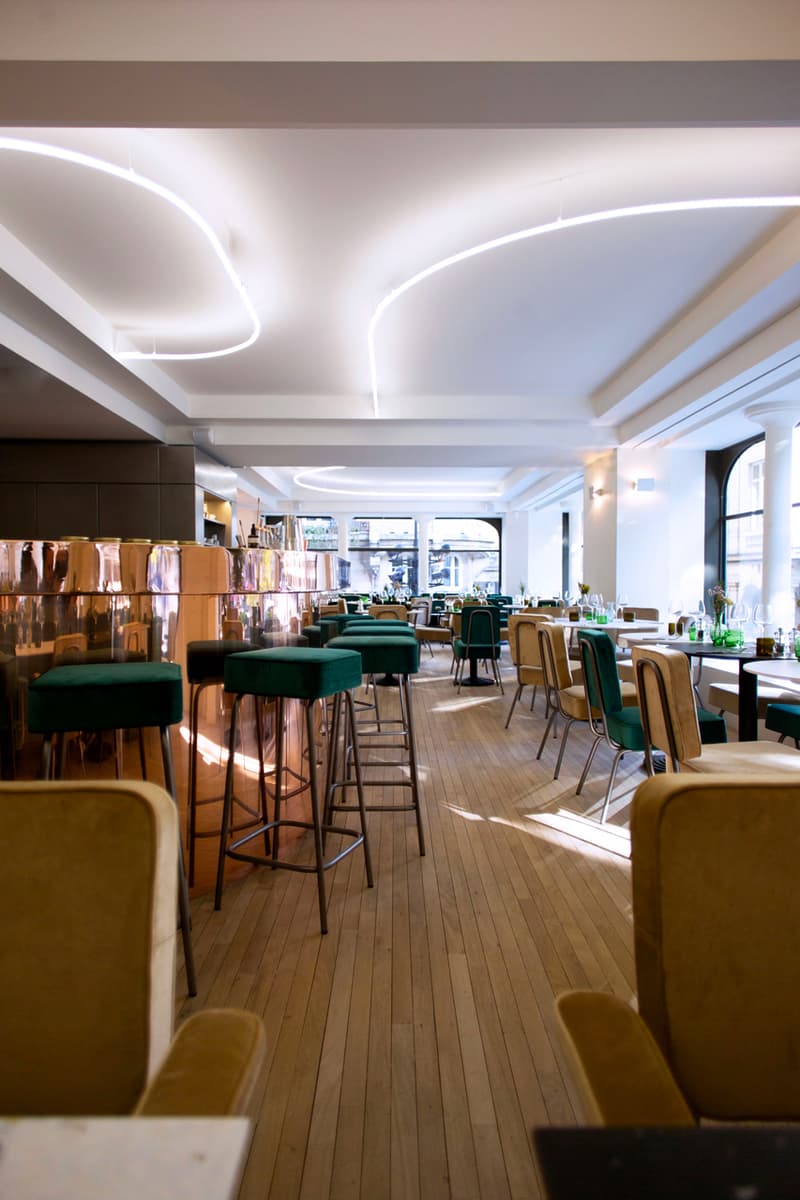 7 of 11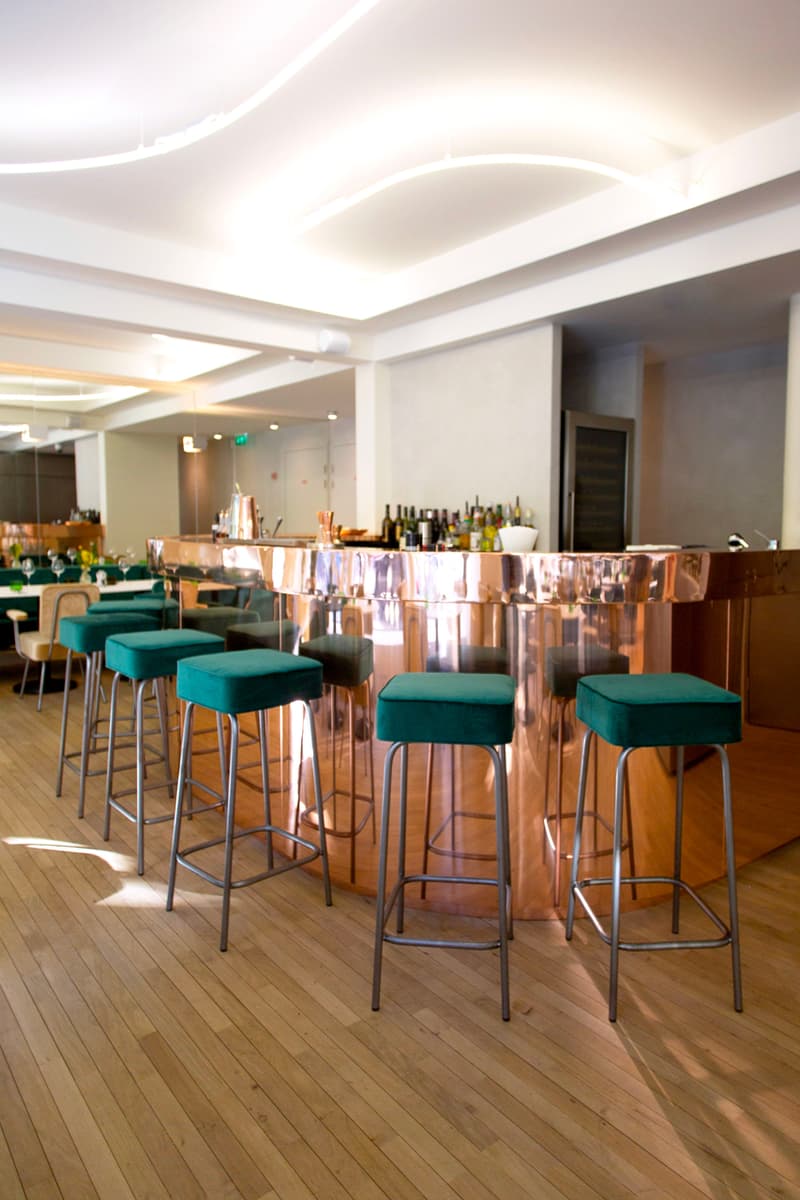 8 of 11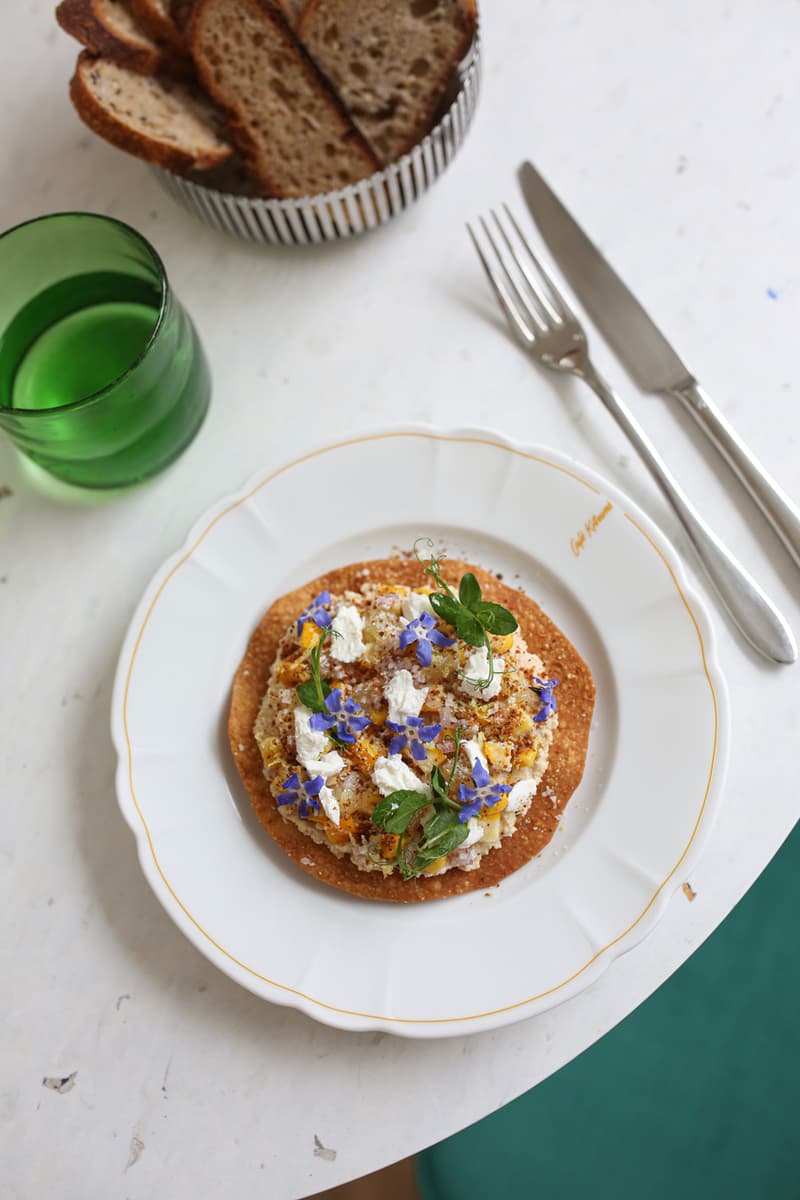 9 of 11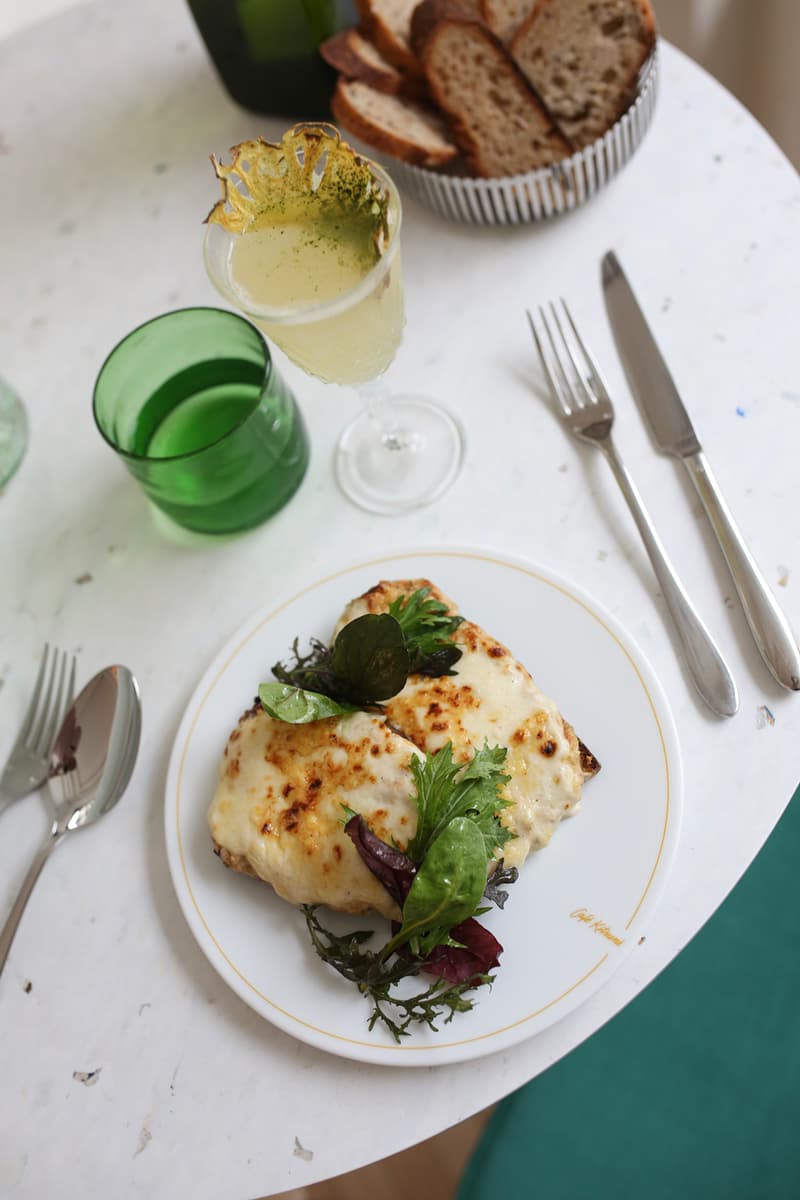 10 of 11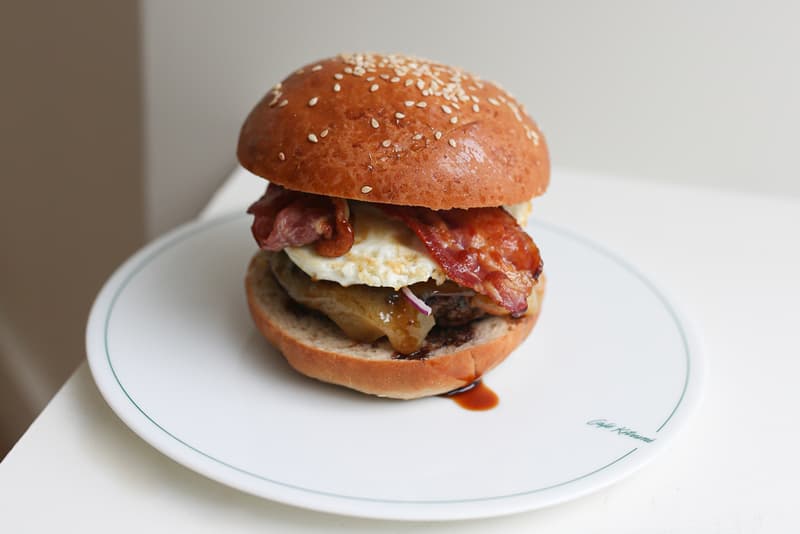 11 of 11
Maison Kitsuné has officially turned its six years-and-running café chain into a full-on restaurant and bar, opening the Café Kitsuné Louvre this week, the first of its kind for the Franco-Japanese fashion brand. Making its debut just steps from the Palais Royal Gardens in Paris, the new bistro will serve a contemporary take on "French bistro classics and American diner must-haves, with a unique Japanese touch."
Chef Yuji Tani conceived the menu (with chef Chihiro Yamazaki on-location to execute) which boasts dishes such as croque-monsieurs with tuna, lemongrass, ginger and a house-made béchamel, the signature burger with bacon, a fried egg and Comté cheese, edamame hummus and wasabi popcorn. Desserts range from seasonal fruit to Dorayaki pancakes, while a coffee or espresso, with beans hailing from Costa Rica and France, can make for a classic pairing.
The interior, designed by architecture firm Ciguë, features floor-to-ceiling windows and neon lights to help create a warm atmosphere. Wooden oak staircases offer a rustic touch against the more contemporary elements like stainless steel counters. Meanwhile, velvet stools and oversized mirrors recall the elegance and luxury of Paris.
Café Kitsuné Louvre is open now, everyday from 8:30 a.m. to midnight. Tables can be reserved by visiting Maison Kitsuné's website.
For more news, read about how Starbucks will soon open its largest location ever in Chicago.
Café Kitsuné Louvre
Café-Bar-Restaurant
2 place André Malraux, 75001 Paris