Gyu Han Lee Transforms Nike Shoe Boxes Into Art Exhibition
Taking place at Seoul's contemporary art space, 003archive.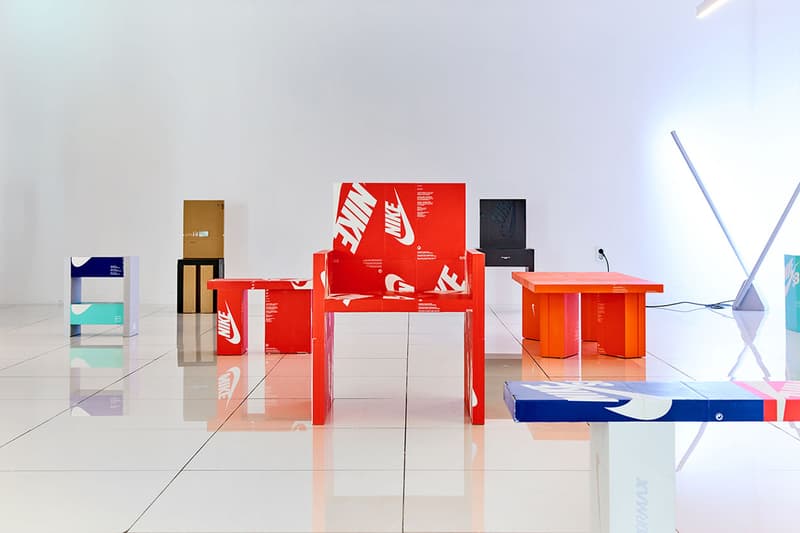 1 of 4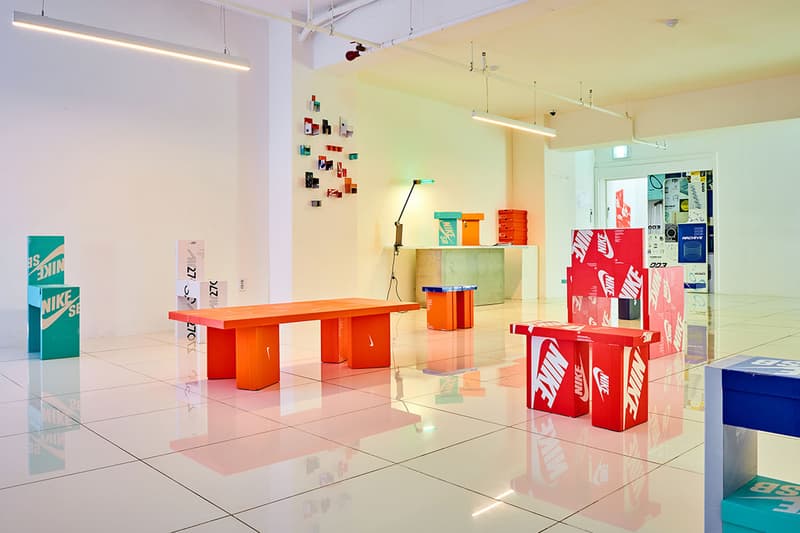 2 of 4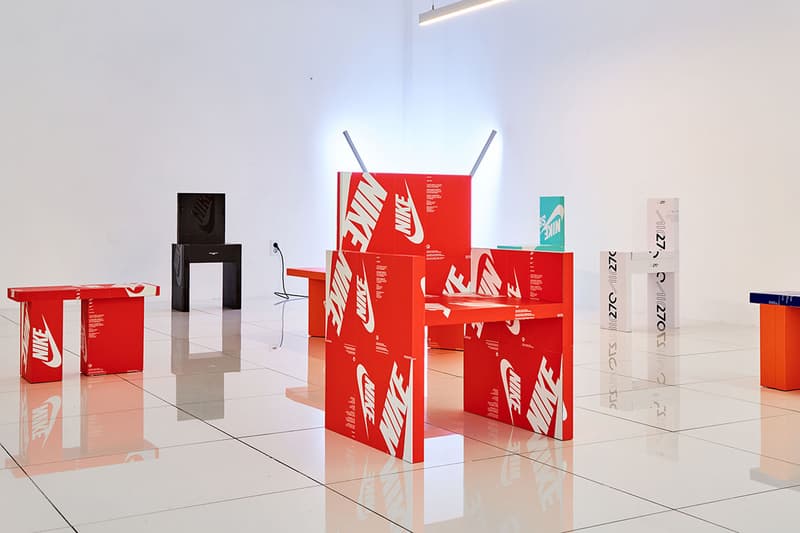 3 of 4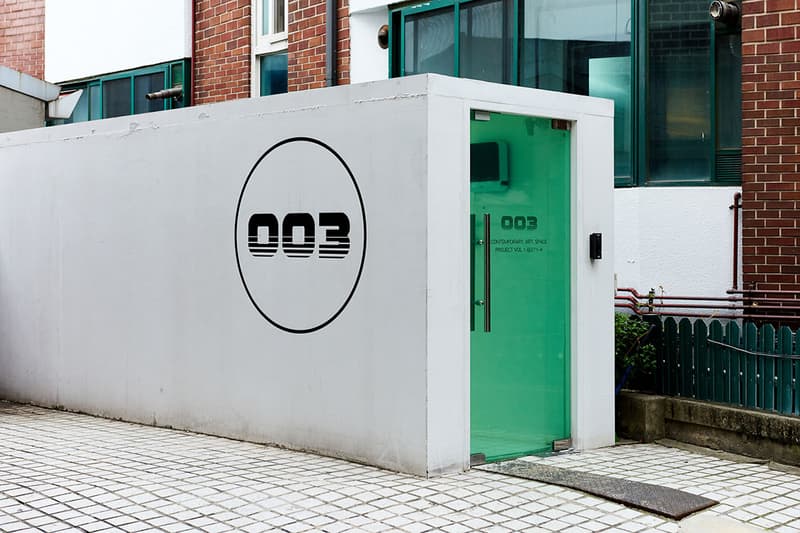 4 of 4
Artist Gyu Han Lee is holding an exhibition at 003archive in Seoul, Korea titled "ON MY SEAT." The exhibit showcases the artist's ability to transform Nike shoe boxes into pieces of furniture.
"ON MY SEAT" features household-sized chairs, benches and stools, constructed with Nike's iconic red and orange boxes, as well as Nike Air Force 1 and vintage Nike SB shoe boxes. Lee offers both color variation and tonal unity in his work by using one type of shoe box to create an entire piece or incorporating different styles. "ON MY SEAT" also showcases miniature works that Lee created in a university class on furniture design, some of which inspired his larger scale items.
While the pieces of furniture seem to be completely made up of shoe boxes, the frameworks underneath are built with plywood, challenging ideas of comfort, utility and consumerism. The exhibition reveals how a product's packaging can be transformed into useful household objects, yet the materiality of the chairs question their actual function.
View Gyu Han Lee's work in the galleries above. "ON MY SEAT" is open to the public from September 21 to October 6.
In other news, Tomokazu "Matzu" Matsuyama completed a mural on the Houston Bowery Wall in New York City's Lower East Side neighborhood.
003archive
1-12, Dokseodang-ro 20-gil, Yongsan-gu
Seoul, Korea