Joaquin Phoenix Explains Why He Was Drawn to The 'Joker' Role
"It wasn't just the torment."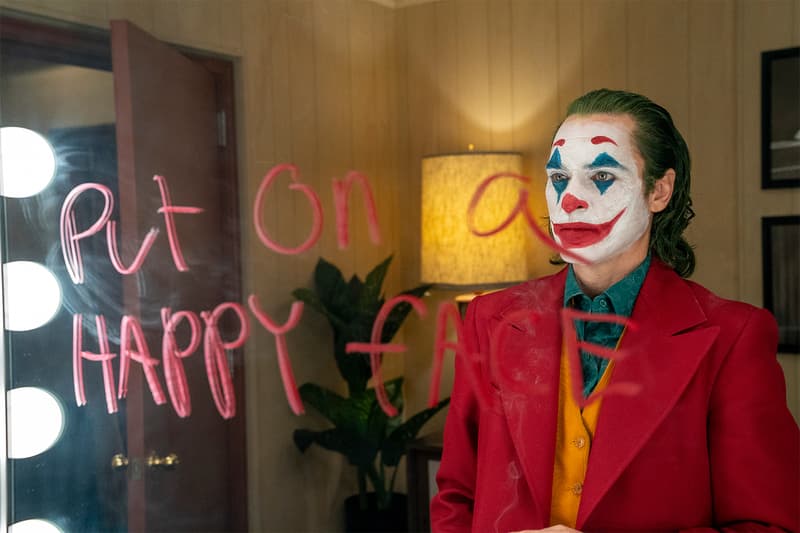 We're roughly a month away from Joker's release, but critic reviews have already been exceptionally complimentary towards Todd Phillips' latest movie, starring Joaquin Phoenix as the titular character. The film even received an eight-minute standing ovation after it screened at the Venice Film Festival. At the same event during the movie's press conference, Phoenix took the opportunity to explain why he was so drawn to the role as an actor.
"I guess I was interested, actually, in the light of Arthur, for lack of a better word," he says. "It wasn't just the torment, it was kind of like the joy, it was his struggle to find happiness and to feel connected and to feel warmth and love. That's the part of the character that I was interested in and I think was worth kind of exploring. I don't think of a character as tormented. I don't ever kind of define characters in that way. It's only when I come to do press that I get asked these questions, but I never think of it that way."
Phoenix continued: "For me, for us, it's almost, it was eight months, for me, of exploring this person. It's very difficult to distill that experience down into a soundbite or just into a definition of who the person is. He was so many things to me at different times. Who he was the first few weeks of shooting, completely different than who he was at the end. It was something that was constantly evolving."
The three-time Academy Award nominee also said he had never experienced shooting a film quite like this: "I don't think I've ever had an experience quite like this one. I like to be open to different possibilities as I work. I try not to make concrete decisions about the character when I'm working," he says. "But with this one, it was impossible, and also, just kind of like a bummer if you did that [laughs]. Any time we did that, we'd make a decision for something, we'd look at each other, like ich, there's something wrong about that. And the more unpredictable it was, the more exciting it was for us, and inspiring. And we kept trying to find something new in every moment."
Not only was it mentally tough for the veteran actor, but it also took a toll on him physically. Phoenix had to lose 52 pounds for the role, on which he said "It turns out that affects your psychology. You start to go mad." Working on his laugh was also a painstaking experience. It took months of work, said the actor. "I didn't think that I could do it. I kind of practiced alone but I asked Todd to come over to audition my laugh. I felt like I had to be able to do it on the spot and in front of somebody else. It was really uncomfortable. It took me a long time."
Joker is slated for release October 4 Stateside. Whether you're a Joker, DC, or Joaquin Phoenix fan or just a cinema aficionado, you should definitely mark your calendars for potentially one of the highest-rated films of the year.
Elsewhere in entertainment, The Lion King has leapt over The Avengers on the all-time box office charts.