Scarfo Da Plug Paints Raw Picture of the Streets in New Album 'TRAP-NOLA'
The underground trap star's first project since 2017.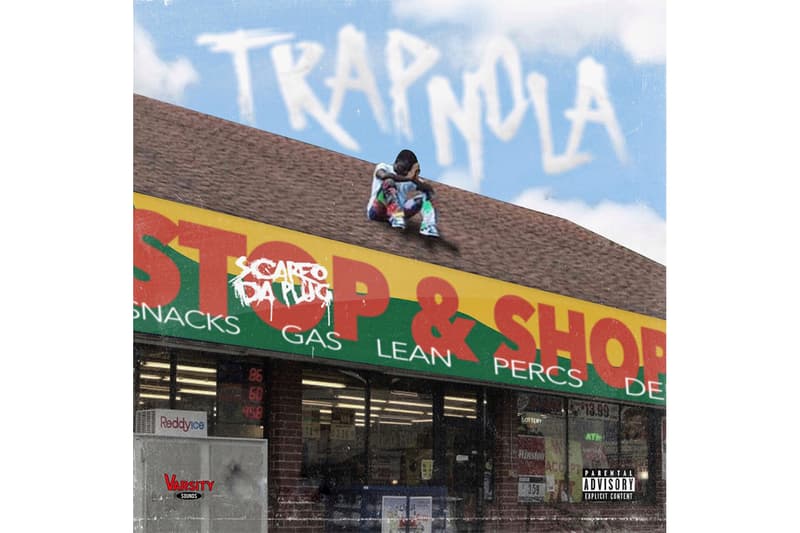 Rising rapper Scarfo Da Plug recently obtained his freedom this past December after a two-year stint in prison — since dwelling in the halfway house as he re-adjusts to civilian life. But the underground trap star hasn't been holding back with his rap career, aptly jumping right back into the scene by releasing various singles such as the Brodinski-produced "Off The Leash" and more. After teasing a forthcoming project earlier this March, Scarfo has now returned with his most recent album, TRAP-NOLA.
Much of Scarfo Da Plug's latest project revolves around the artist's tumultuous past, a journey that he shares hasn't been easy. "TRAP-NOLA is a romance story of how I fell in love with the streets," he shares with HYPEBEAST, "that's where I jumped off the porch and after everything I been through, close friends dying, going to prison, to not even fully out of prison yet in a transitional center working my move, to have freedom to record and shoot videos and do what I gotta do to get this bag. I'm 1000% independent. I'm TrapNola Made."
Hailing from New Orleans, Scarfo Da Plug and his latest 12-track TRAP-NOLA project maintain the rappers signature sound. Hard-slinging beats intermingle with the artist's eclectic wordplay and unique flow, aptly painting an unfiltered picture of the streets he's from. You can stream the project below.
For more music releases, Lil Dude and Xanman recently offered a thug-love flip of Bow Wow's "Let Me Hold You."