French House Producer Domenico Torti Taps Afrika Bambaataa for Disco-Infused "Radar"
The track's artwork was done by Futura, Eric Haze, Andre Saraiva, Fafi, and Fuzi.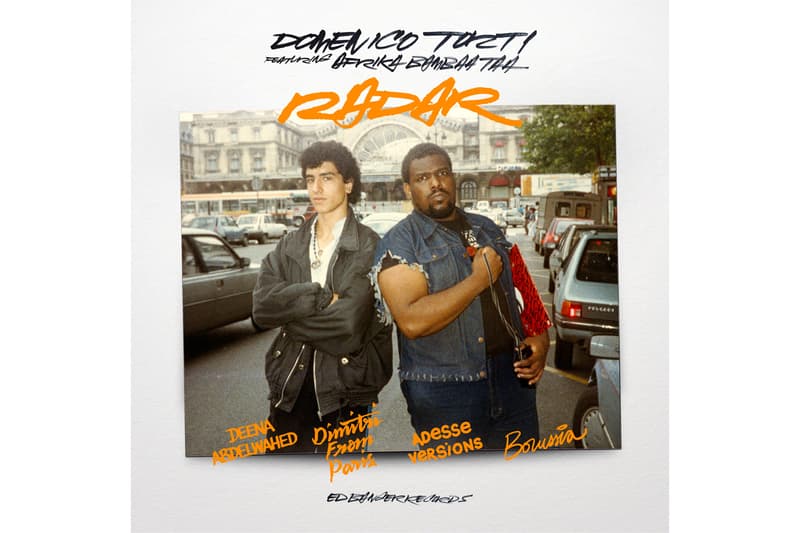 French house producer Domenico Torti — known for his eclectic Daft Punk reworks — has tapped hip-hop pioneer and longtime friend Afrika Bambaataa for a new Ed Banger-supported single entitled "Radar." On top of the star-studded single, the project also reigns in remixes from fellow house enthusiasts Dimitri From Paris, Borussia, Deena Abdelwahed, and Adesse Versions. But the project's cultural manifestation doesn't stop there — prolific graffiti legends Futura, Eric Haze, Andre Saraiva, Fafi, and Fuzi all participated in creating the project's artwork.
In many senses, "Radar" is a re-envisioned look at how hip-hop started. The combining of house-laden sonics provides a backdrop to the 808 heavy rap music on display today, aptly reinterpreting the early hip-hop era that Afrika Bambaataa helped catapult in the late '70s and early '80s. As is evidenced by the genre-infusing track, Torti grew up fascinated by New York's thriving cultural atmosphere that was on display throughout the 1980s — one filled with graffiti and dance music — honing in on a sound that meticulously transports listeners back to age of disco and electro.
You can stream "Radar" below.
For more related releases, Mr. Oizo dropped off his latest Rythme Plat EP earlier this year.