Toronto Raptors Are Bringing Back the Original "Dino" Jersey
Celebrating the team's 25th anniversary.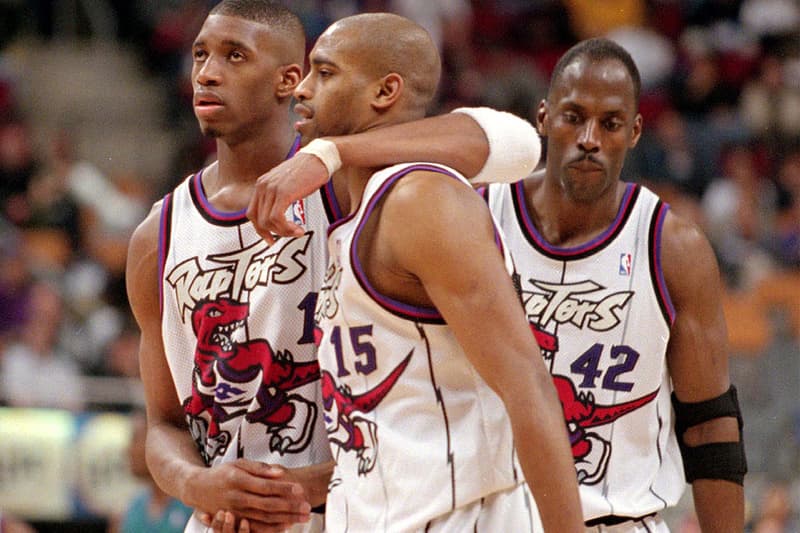 Raptors fans have something special to look forward to for this coming NBA season as it has just been announced that the team will be bringing back its nostalgic "Dino" basketball jerseys. Worn from 1995 – 1998, the Dino jersey featured a home jersey in white with a large red dribbling velociraptor and purple stripes. The away jersey was done in purple with white stripes.
Worn by the likes of Vince "Air Canada" Carter, Tracy "T-Mac" McGrady, and Damon "Mighty Mouse" Stoudamire, the Dino Jersey will be released in celebration of the franchise team's 25th anniversary, and there are even rumors of a throwback court design at the Scotiabank Arena. As the only Canadian NBA team left, after the sale of the Vancouver Grizzlies in 2001, this is one Jersey fans will not want to sleep on.
In other news, LeBron James is looking to trademark "Taco Tuesday."
An All-Time Classic.

The return of The Dino. Coming soon. pic.twitter.com/RGYaMC0yvy

— Toronto Raptors (@Raptors) August 30, 2019
KaWhat If Leonard spent one more season in Toronto… pic.twitter.com/RBSVELtm3V

— Bleacher Report NBA (@BR_NBA) August 30, 2019
Defending champs are bringing these jerseys back next season ? pic.twitter.com/4QZajW6dHN

— Bleacher Report NBA (@BR_NBA) August 30, 2019