Sony Releases 'Spider-Man: Far From Home' Extended Cut Trailer (UPDATE)
Catch the new footage in theaters.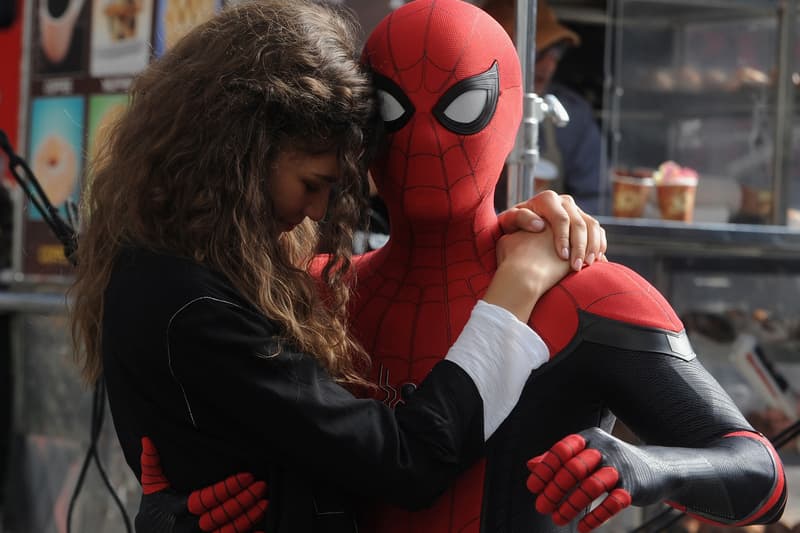 UPDATE (September 2, 2019): Sony has shared the official trailer for the extended cut of Spider-Man: Far From Home. The 15-second teaser features a number of new scenes including Peter Parker's restaurant fight against a mob.
Celebrate the long weekend with the #SpiderManFarFromHome extended cut, in theaters everywhere including IMAX and additional large format: https://t.co/uWSFwjVzdQ ?️ pic.twitter.com/eytWQWpmy7

— Spider-Man: Far From Home (@SpiderManMovie) 29 August 2019
ORIGINAL STORY (August 19, 2019): Spider-Man: Far From Home is getting a theatrical re-release in celebration of becoming Sony's highest-grossing film of all-time.
According to sources, the Tom Holland-led film will be an extended version of the latest chapter and will debut four minutes of new footage consisting of an action sequence. Although there's still no confirmation of what this sequence will be, many speculate that the footage will revolve around one of Peter Parker's last nights in New York City prior to leaving for Europe. As shown in the beginning of the official trailer, the superhero handles a gunfight inside a restaurant prior to the cops' arrival, even joking about doing their jobs for them before announcing his vacation.
Far From Home follows in the footsteps of Avengers: Endgame's second rollout, making it the second consecutive MCU film to receive this extra treatment. Seeing as Endgame's re-release was pushed to dethrone Avatar, Far From Home could also be Sony's attempt to move its domestic gross of $375 million USD past $400 million USD.
Take a look back at the official trailer below. Spider-Man: Far From Home once again hits theaters in the United States and Canada starting August 29.
In other entertainment news, Kevin Smith has announced a He-Man Netflix series.