Cristiano Ronaldo's €162M EUR Nike Contract Details Revealed
The Portuguese star is the Swoosh's highest earning athlete through a sponsorship deal.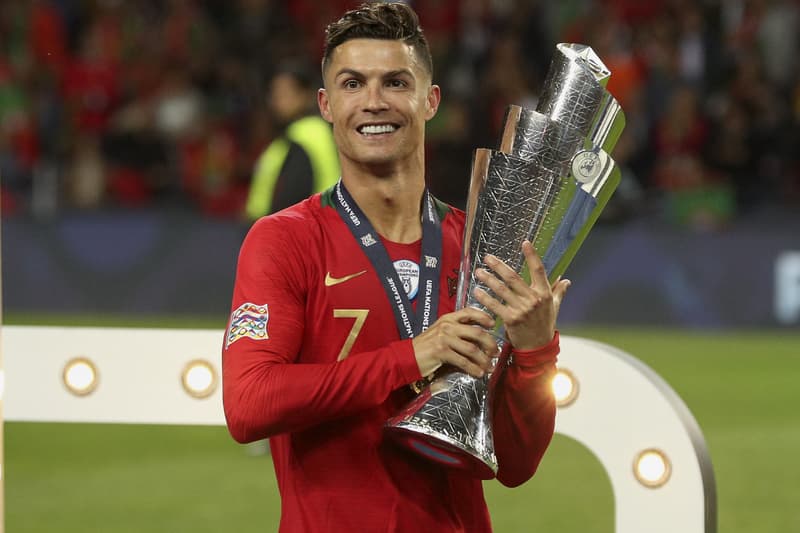 Details surrounding Cristiano Ronaldo's 10-year contract with Nike has surfaced, and unsurprisingly the numbers are impressive.
The Portuguese football star, who currently plays for Juventus, gets a basic annual fee of €16.2 million EUR (approximately $17.8 million USD) from the U.S. sporting goods company, reports Spiegel. Originally signed in 2016, Ronaldo's 10-year-deal with Nike will be valid as long as he's still playing for a top-tier club, which will potentially see the footballing star playing into his 40s. On top of that Ronaldo is given various performance bonuses. He scored an extra €4 million EUR (approximately $4.5 million USD) for winning the Ballon d'Or in 2016 and again in 2017.
Ronaldo has endorsed Nike sportswear since his Manchester United days and his current contract with the Swoosh makes him the company's highest earning athlete through a sponsorship deal, beating out the likes of LeBron James, Roger Federer and Tiger Woods. On top of his Nike contract, Ronaldo earns a yearly salary of €31 million EUR (approximately $34 million USD) from Juventus.
In related news, FIFA 20 gave Ronaldo a player rating of 93, one shy away from rival Messi who scored 94.