YNW Melly Announces New Album While in Prison
Hitting Instagram for the reveal.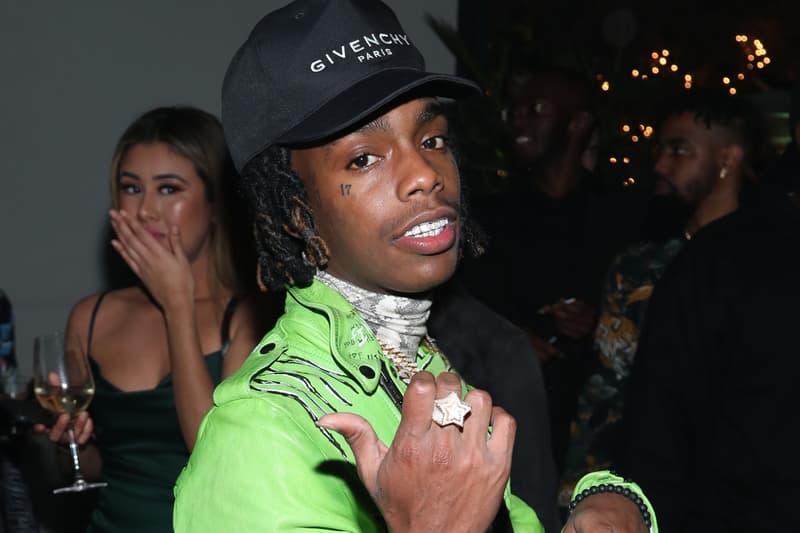 YNW Melly, real name Jamell Demons, has just announced from prison via a post on his Instagram account that he'll be dropping a new album soon. The musician is currently incarcerated after an indictment for two counts of first-degree murder, which he has pleaded not guilty to.
The post, depicting Demons in his orange prison jumpsuit smiling and talking on the phone during a prison visit, comes with the caption: "Album on the way everybody. Y'all ready #MellyVsMelvin." The hashtag refers to two of his split personalities, which the American rapper has openly talked about.
"Melvin's not an alter ego; it's a person. I got mixed personalities. It's another person," says Demons during an interview. "Melly is the joker. He's just the one that everybody loves, and he loves everybody. Melvin is the one that protects Melly from the wrong people." In all, the rapper has said that he has a total of six personalities in his head, with Melly and Melvin being two of them. According to him, the remaining four will be revealed to public at the right time.
As to the trial, despite being incarcerated, Demons holds out to be optimistic, saying on Instagram that him and his co-defendant YNW Bortlen will "be home soon."
Elsewhere in music, check out the new music video for Theophilus London and Ian Isiah's "Pretty."