Rick Ross Explains Absence of Pusha-T's Verse on "Maybach Music VI" (UPDATE)
It wasn't because of Lil Wayne.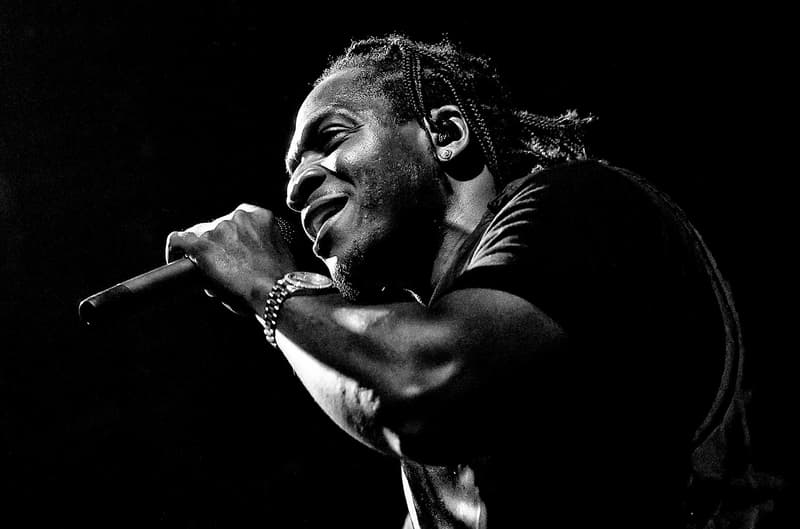 UPDATE (12 August 2019): Rick Ross has revealed the reason behind Pusha-T's absence on "Maybach Music VI" in an interview with Hot 97. First clarifying that the verse was indeed cleared, Rozay went on to explain that he didn't feel as if the track would organically bring Push and Wayne to reconcile. "But like I said, it was more about the bigger picture," he said. "Is this gonna move them to getting together, you know, closer? And I'mma take the charge for that, I didn't feel like this was the time for that."
Ross then touched on his intention to, at the very least, spark that conversation between the two other rappers. Despite the setback, he believes that it could happen in 2020 during a collaborative album shared between Drake, Lil Wayne, Kanye West, and Pusha-T.
Watch the full interview below.
ORIGINAL STORY (9 August 2019): Although Rick Ross announced Pusha-T and Lil Wayne would feature on his "Maybach Music VI" track for Port of Miami 2, King Push's verse was left from the final product, only to surface online the night before its debut.
Audiomack dropped the original track with Push's verse, which was suppose to come last, in between Wayne and John Legend's outro. The collaboration would've marked the first time the two rappers appeared on the same track since The Game's remix of "One Blood" in 2006.
According to Pusha-T's business partner Michael Camargo (Upscale Vandal on Twitter), Push gave permission to use the verse on Ross' standout song. This has lead many to believe the verse was removed due to Push and Wayne's beef, which initially stems all the way back to 2002. Others think the verse was cut because it took subliminal shots at Drake.
In an Instagram Live recording on July 23, Ross spoke about their beef, hoping to squash it. "I would love to see my n****s shine again, together…," he said. "And like I said, it may not happen on 'Maybach Music VI,' but I love my n****s anyway and it ain't about that, it's just about them n****s being great, living life, moving on."
Check out King Push's verse for "Maybach Music VI" below, then stream Rick Ross' Port of Miami 2 to hear the official release.
For Those Wondering, Here's Pusha T's Verse For "Maybach Music VI" ?? pic.twitter.com/ya5HeuZ8gc

— DJ First Class™ ? (@1DJFirstClass) August 9, 2019
This is incorrect, the verse was cleared even after Pusha was made aware of the other person in the record…??‍♂️ sorry to burst that bubble https://t.co/fLn0K5OIVj

— Upscale Vandal (@Upscale_Vandal) August 9, 2019