R. Kelly Facing Two New Felony Charges in Minnesota
On top of his criminal charges in New York and Illinois.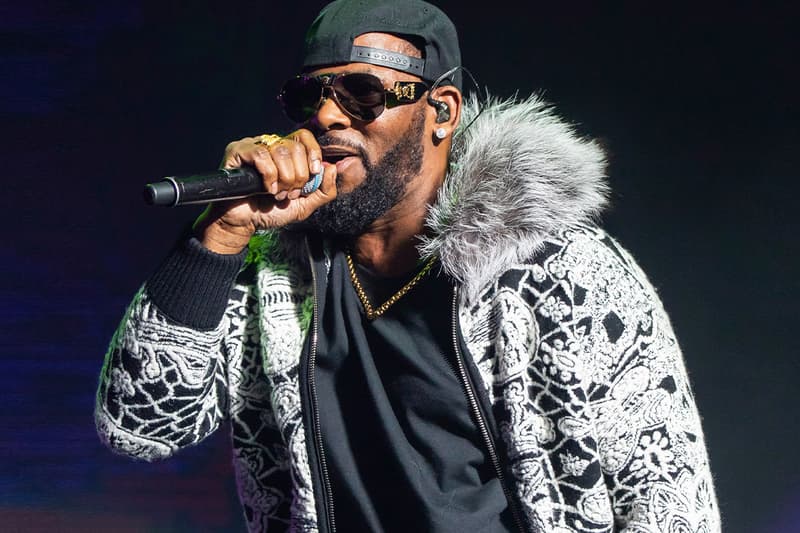 R. Kelly has been slapped with a new pair of criminal charges, this time regarding an alleged incident in Minneapolis back in July 2001. According to sources, the singer is being charged with one count of engaging in prostitution with someone under 18 and one count of hiring/offering/agreeing to hire someone for sexual contact.
The allegation took place on July 11, 2001, the day of Kelly's concert in the city. After being approached by an underaged girl for an autograph, he supposedly also gave her his phone number and told her to give him a call. She rang up Kelly who told her to come to his hotel, and she was allegedly paid $200 USD "to get naked and have sexual relations with the musician." Reports state that while there was sexual contact, no intercourse happened between the two.
"It is despicable that Mr. Kelly used his fame in order to prey on underaged girls," Hennepin County State Attorney Mike Freeman said during the press conference. "While there are more numerous charges in the Illinois and federal cases, we wanted to make sure that our victim here in Minneapolis also receives a measure of justice. We fully expect that at some future date, Mr. Kelly will have to account for his actions in Hennepin County."
Kelly is currently in custody in New York and recently pled not guilty to 5 criminal charges including kidnapping and racketeering. He's facing another 13-count indictment in Illinois federal court for the likes of child pornography, enticement of a minor and obstruction of justice, along with 11 charges of aggravated sexual abuse in Cook County, Illinois.
In other news, A$AP Rocky recently attended Kanye West's Sunday Service after being released from Swedish jail.
BREAKING: Henn Co Atty is charging R. Kelly for sexual misconduct involving an under-18 yo autograph seeker. She was paid $200, according to prosecutors to get naked & have sexual relations with the musician at his #Mpls hotel. Came thru a Chicago tip line.

— Paul Blume (@PaulBlume_FOX9) August 5, 2019
Case dates back to 2001. Mike Freeman says there was no "sexual intercourse" between R. Kelly & alleged victim. Admits it'll be hard case to prosecute given nearly 20-year old evidence. There was "dancing & sexual contact," Freeman derailed. Victim is Minnesotan.

— Paul Blume (@PaulBlume_FOX9) August 5, 2019
Here is Henn Co Atty Mike Freeman addressing the R. Kelly charges. Acknowledges with everything else R. Kelly is facing criminally, there may never be a trial or day of justice in #MN pic.twitter.com/j6KKxNSell

— Paul Blume (@PaulBlume_FOX9) August 5, 2019
Mike Freeman said there was no police report or complaint ever filed in this 2001 allegation against R. Kelly. Freeman explained the statute of limitations issue doesn't apply here because the artist left #MN afterwards & thus the legal clock does not start ticking…

— Paul Blume (@PaulBlume_FOX9) August 5, 2019
Just received a formal copy of the Hennepin County criminal complaint against singer R. Kelly. Two counts of hiring/engaging in Prostitution w/ 16 to 17yo, pic.twitter.com/1IvQpEWmsA

— Paul Blume (@PaulBlume_FOX9) August 5, 2019
Join Our Discussions on Discord
The HYPEBEAST Discord Server is a community where conversations on cultural topics can be taken further.