R. Kelly's Federal Case in Chicago Set for April 2020 Trial Date (UPDATE)
Kelly is currently being held in jail without bond.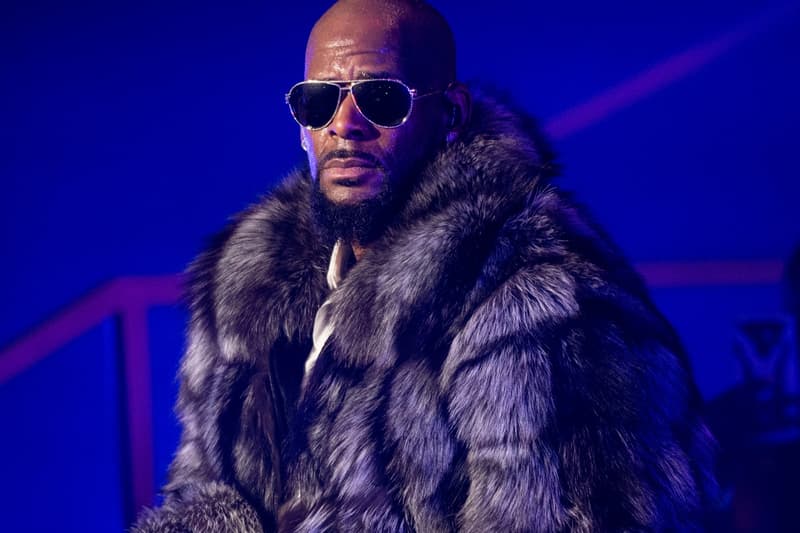 UPDATE (September 5, 2019): U.S. District Judge Harry D. Leinenweber has scheduled a tentative trial date for R. Kelly's federal case in Chicago. According to reports, the trial is set to begin Monday, April 27, 2020.
Kelly is currently held in jail without bond, and is facing additional criminal sexual abuse charges in a Brooklyn federal court, in Cook County, Illinois and in Hennepin County, Minnesota.
UPDATE (July 16, 2019): R. Kelly was denied bail at a Chicago court hearing on Tuesday (July 15) and will be held in jail during his federal sex crimes case. Kelly's attorney Steve Greenberg tried to argue that Kelly would not try to escape and he should be moved from Chicago's Metropolitan Correctional Center.
"Unlike his most famous song — 'I Believe I Can Fly' — Mr. Kelly doesn't like to fly," Greenberg said, per the Chicago Sun-Times. "There's no evidence that he's a risk to minors at all at this point." Prosecutors on Tuesday called Kelly "an extreme danger to the community, especially to minor girls" and said "this risk of obstruction is real."
The singer has been held at the at the Metropolitan Correctional Center since Thursday (July 11).
ORIGINAL STORY: R. Kelly was arrested on several charges last night, having been hit with a 13-count federal indictment that includes various racketeering, sex and child pornography charges. Among the charges are allegations that Kelly bribed witnesses and victims, facilitated child pornography and forced labor, and recruited several young individuals for an array of sex crimes. The 52-year-old singer is facing the aforementioned federal charges in New York and Chicago, with Homeland Security Investigations agents and NYPD Public Safety Task Force spearheading the operation by arresting him outside of his home in Chicago on Thursday.
According to federal prosecutors, Kelly "threatened, intimidated, physically abused, and used violence, threats of violence, and other controlling behaviors against victims and witnesses so that he could abuse, manipulate, and control them." He is said to have made videos of four young girls in the latter part of the '90s, then covered up his actions using threats, intimidation and bribery. Kelly also allegedly convinced the subject of his 2008 child pornography trial to lie about what happened between them.
"Defendant's psychological abuse and control of the young girls, who are now adults, is real and ongoing," reads a memo from prosecutors. "Further, defendant and his co-conspirators used defendant's fame, power, and financial resources to go to great lengths to obstruct justice, cover-up evidence, and tamper with witnesses. For years, defendant used threats, intimidation, and pressure to cause victims, their family members, and witnesses to provide false information to law enforcement regarding defendant's sexual abuse of young teen girls."
R. Kelly will be arraigned Tuesday for the Chicago indictment, and the organization of the New York arraignment will also be arranged that day.
.
"Mr. Kelly has declared his innocence from day one," Darrell Johnson, R. Kelly's current "crisis manager," shares in an official statement. "I've seen nothing, and I do mean nothing, that would lead to any type of guilt."
"He and his lawyers look forward to his day in court, to the truth coming out and to his vindication from what has been an unprecedented assault by others for their own personal gain," reads an additional authorized statement from Kelly's camp. "Most importantly he looks forward to being able to continue to making wonderful music and perform for his legions of fans that believe him."
We'll keep you updated as the story develops.
Back in May, R. Kelly was hit with 11 more felony counts.