GUESS Jeans U.S.A. Will Launch Sport Line With a Blow Out Event in L.A.
Featuring collaborations with Pleasures, Babylon, Medicom Toy and more.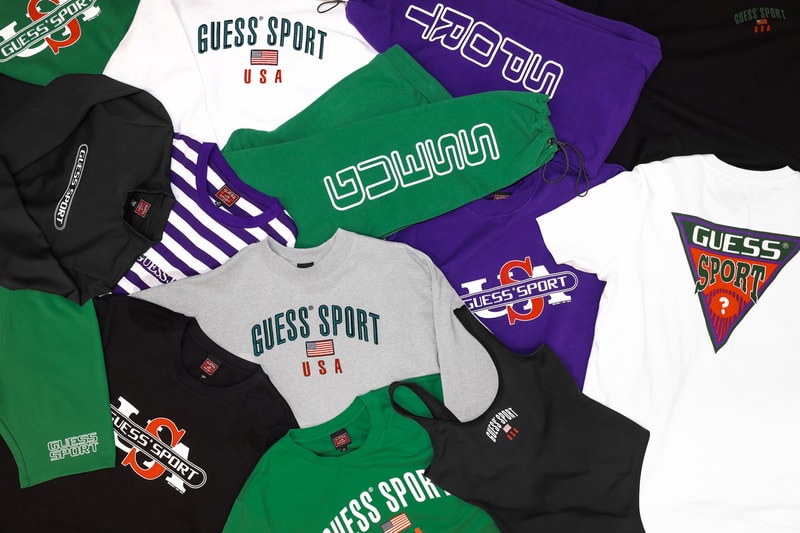 GUESS JEANS U.S.A. is reintroducing GUESS Sport, a collection of sport-centric, '90s-inspired pieces. The capsule of men's and women's clothing will draw from the Los Angeles-based label's archive to reimagine popular graphics and silhouettes. To celebrate the new initiative, the brand is throwing its second annual pop up experience at LOT 5 in DTLA, complete with limited-edition pieces designed in collaboration with top streetwear brands from the city.
Taking place at GUESS?, Inc's headquarters, the two day outdoor event will tap into the ethos of GUESS Sport with an exhibition of professional and local athletes competing in their respective games on various courts, fields and a skate park throughout the space, in addition to a carnival area, car show and performances. "Collectively, the GUESS Sport roster has laid the foundation for an immersive experience," explains Nicolai Marciano, GUESS's head of brand partnerships.
In addition to the collection's range of sweatshirts, sweatpants, T-shirts, workout tights and more being available at the event's marketplace, the activation will also sell exclusive GUESS Sport products from an impressive list of collaborators. "We let some of our closest friends dive into the GUESS archives," says Marciano. "We thought it would be interesting to see all the brands have a unique take on GUESS Sport through their lens of design, content and the activation at Lot 5." The list of participating brands includes Rokit, Medicom Toy, Pleasures, Babylon, Cali Thornhill Dewitt, Guillermo Andrade and Drx Romanelli.
The event will take place at LOT 5 on August 24 and 25. To register to attend, head to GUESS JEANS U.S.A.'s website.