Francis Bacon's Chilling Portraits to Go on View at Centre Pompidou
Alongside books from Bacon's vast library that greatly influenced his practice.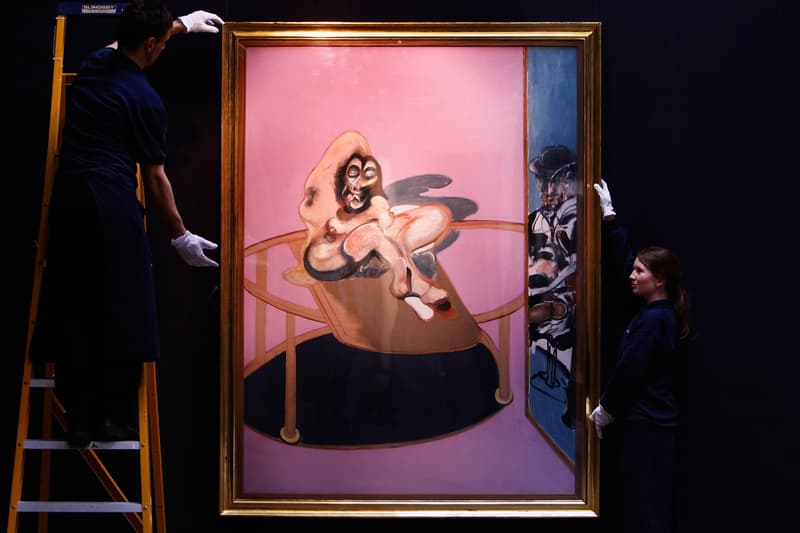 The historic Centre Pompidou in Paris will host a major survey dedicated to famed Irish-born painter, Francis Bacon. Simply titled "Francis Bacon: Books and Painting," the landmark presentation will spotlight a selection of his emotion-charged portraiture spanning the years between 1971 and 1992. A total of sixty paintings (portraits and self-portraits) including 12 triptychs will go on view.
Accompanying the original works is a collection of books culled from Bacon's personal library that has made an impact on the artist's practice. From Nietzsche's 'Backwards' to Bataille's 'Low Materialism,' key excerpts will be read during the exhibition to show how "these authors directly inspired Bacon with works and motifs," said Pompidou in a statement.
"Francis bacon: Books and Painting" will run through September 11 until January 20, 2020. Visit Centre Pompidou's website for further details.
In other fine contemporary art stories, the Mead Art Museum received an anonymous donation of over 170 artworks by seminal artists including David Hockney, Mark Bradford, and more.
The Centre Pompidou
Place Georges-Pompidou
Paris, France 75004