Cody Hudson Crafts Plant-Shaped Wooden Sculptures for Louis Buhl & Co.
Continuing Hudson's practice of creating graphic adaptations of living things.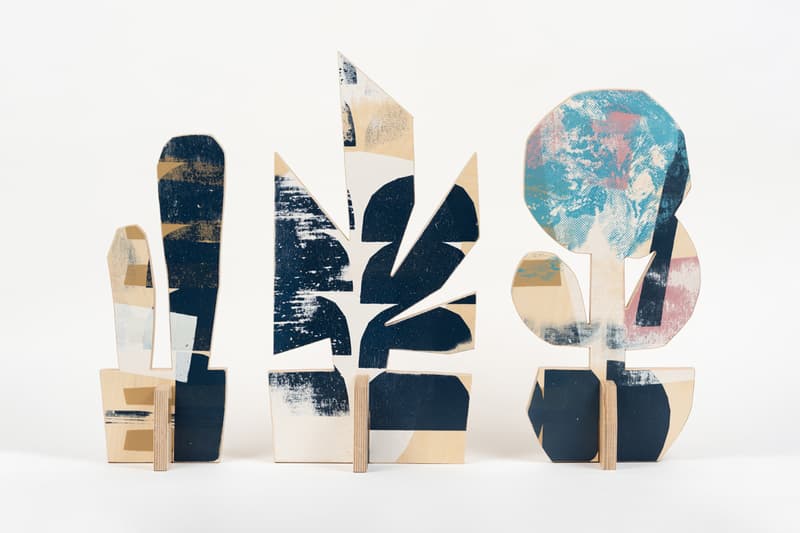 1 of 3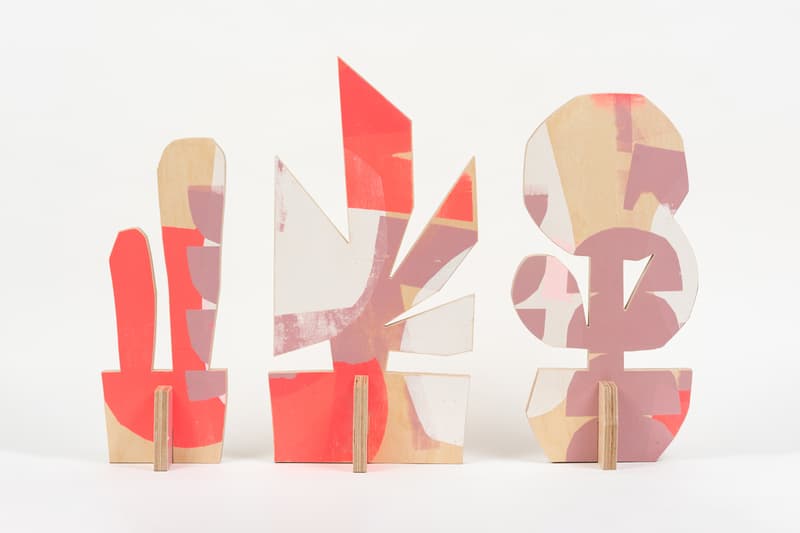 2 of 3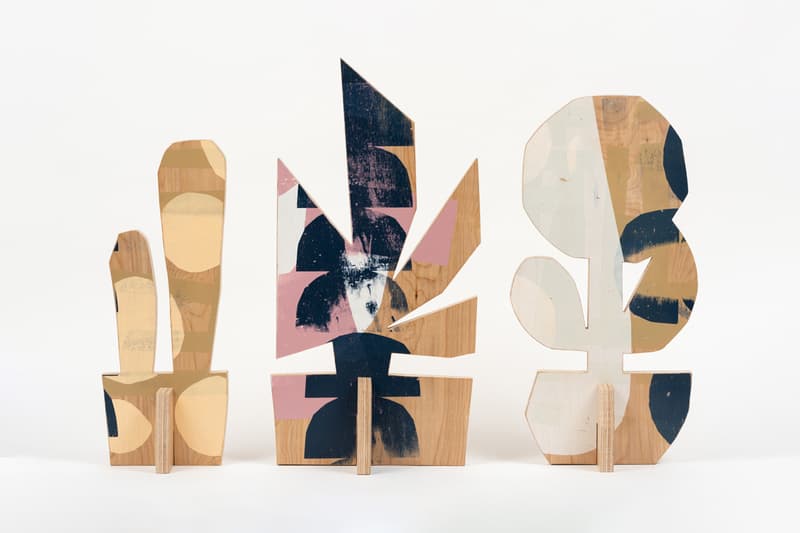 3 of 3
Artist Cody Hudson has released his first edition of sculptures for Louis Buhl & Co., crafting a set of hand-screened wooden pieces that are shaped in the likeness of house plants. Titled Plant Based Architecture (Let's Stay Alive), the series features several three-dimensional monoprints that seek to continue Hudson's practice of creating graphic adaptations out of living things and serve as a sculptural representation of his "Domestic Situation" (2018) print.
Hudson went through a meticulous process of sanding each piece of plywood and then pulling ink through silk screens to form abstract imagery throughout the works. Every sculpture is a one-of-a-kind, measuring approximately 17 inches high by 6.5 inches wide and 5.5 inches deep. The pieces come packaged flat and then get slotted together when shipped to their final destination.
"Some of the cutouts are loose graphic interpretations of actual plants in my studio, while others reference cacti that produce psychoactive alkaloids. I'm interested in the connection between living plants and their effect on the human state of mind, both psychedelically and psychologically," said Hudson.
Works are priced at $1,550 USD each and available to shop now from Louis Buhl's webstore.
In other art news, read about the giant hand sculpture in New Zealand that is reportedly causing nightmares.