Zion Williamson Signs Multiyear 'NBA 2K' Deal
The 19-year-old will also be joining the game's heavy-hitting roster.
Zion Williamson hasn't even made his NBA debut yet and already the New Orleans Pelicans forward has made big waves in the community. Williamson just scored a 7-year contract with Jordan Brand and the acclaimed 19-year-old rookie has just announced a multiyear partnership with the ahead of the NBA 2K game series.
The first overall selection in this year's NBA Draft, Williamson immediately captured the attention of top teams when he declared his entrance; the deals with Jordan Brand and NBA 2K are indicative of the speedy rookie's explosive skill. 2K games broke down the details of Williamson's contract with the NBA 2K series, which will include the young star's integration into game initiatives, consumer events and social activations, to name a few key facets of the agreement.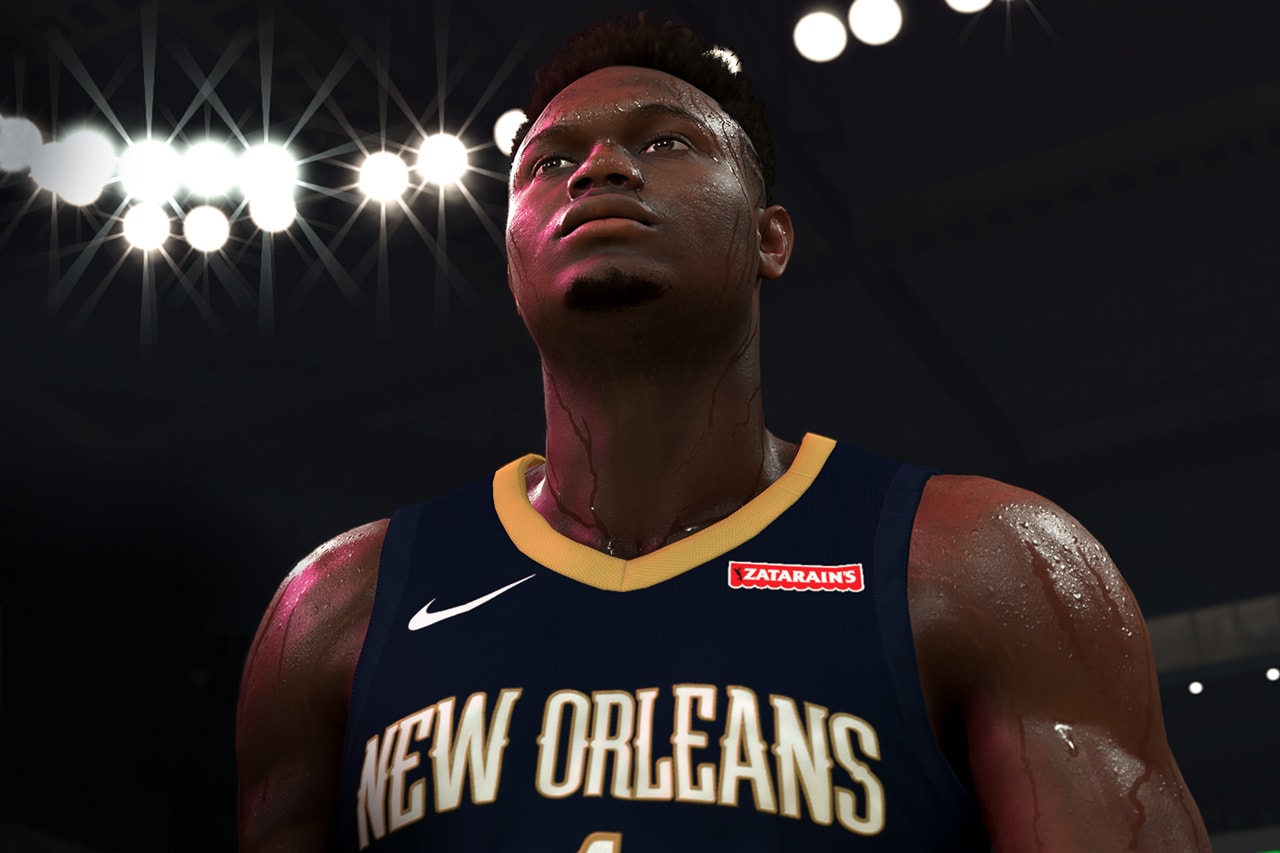 "I'm excited to officially join Team 2K and be a part of this global phenomenon, where people around the world can play as me," Williamson said in a statement. "I'm ready to put my imprint on basketball culture and be a part of the team that represents what's next in the sport."
"Zion represents the best of the NBA's up and coming talent and we are excited to welcome him to Team 2K," exclaimed Jason Argent, Senior Vice President of Basketball Operations at NBA 2K. "It's been incredible to witness what Zion can do on the court and we're excited to grow with him throughout his career."
Check out Williamson's first in-game screenshot and his teaser trailer below. The video also reveals his initial rating of 81; LeBron's rookie rating for 2k4 was 78, then 88 the following year.
Mark your calendars for NBA 2K20's release on September 6 and visit NBA 2K's site for more information.
Most recently, we scoped the star-studded NBA 2K soundtrack.