Rucci Announces Debut Album 'Tako's Son' & Shares New Single "Keep Going"
The Inglewood rapper's first project for EMPIRE.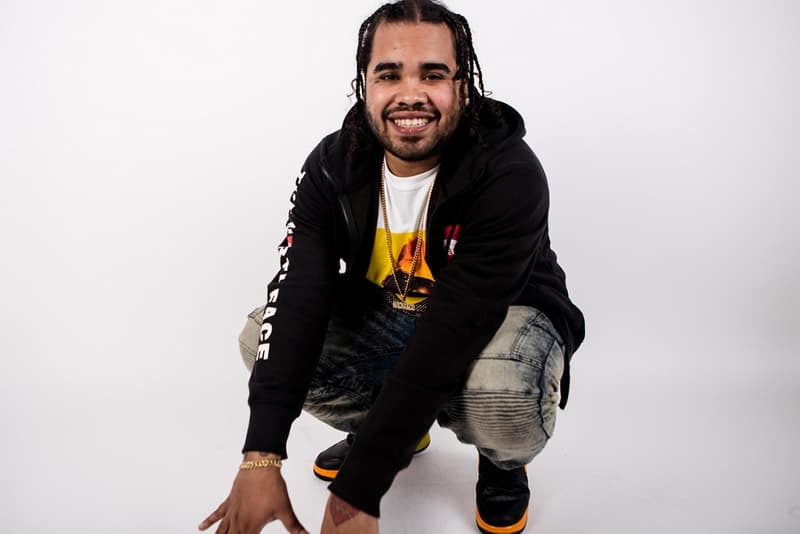 One month after reconnecting with AzChike and AzSwaye for the music video in support of their For My Dawgz collaboration "Ain't Shit," Rucci is revealing plans for his debut studio album and serving up its lead single. Titled Tako's Son, Rucci's first official LP will deliver 14 new tracks to listeners, including collaborative cuts with OhGeesy and Fenix Flexin of Shoreline Mafia, AzChike, 1TakeJay, RJ, Kalan FrFr, Lil Duece and Romo. To introduce listeners to the creative and sonic direction of Tako's Son, Rucci is debuting a new single dubbed "Keep Going."
"'Keep Going' was the first song I freestyled after SeanMackk died, I made it probably two days after," Rucci tells us, revealing the origins of his latest single. "I want to show my fans that I'm always good, always smiling no matter what."
"The North side of Inglewood is basically controlled by my dad and it's blossoming right now," Rucci adds, sharing some insight into the back-story behind his debut LP and its title. "It's all under my dad, we're all Tako's Son. He made sure everyone had a place to stay, he didn't raise any of us to focus on materialistic shit, it was about loyalty."
"The music I'm making now, I'm talking shit but I'm talking it in a calmer way — like RBL Posse-type shit mixed with some Bone Thugs shit, but then tapping in to my Hispanic side," Rucci previously shared with us.
You can check out Rucci's new single "Keep Going" and the tracklist for his forthcoming full-length below. Rucci's debut studio album, Tako's Son, is scheduled to see release on August 9 via EMPIRE.
Rucci's previous project was 2018's For My Dawgz, which hit streaming services last December.
Rucci – Tako's Son (Tracklist)
1. Still
2. Function in the Hood (ft Azchike)
3. I Aint Gon Lie
4. Lowrider
5. Never Finished (ft Lil Duece)
6. Get the Strap (ft Ohgeesy & Fenix Flexin)
7. La Bamba
8. Drop Out
9. I Just Wanna Ball
10. Fake Gon Hate (ft 1Takejay)
11. Nasty (ft Kalan FrFr)
12. Rags to Riches (ft RJMrLA)
13. Get Away (ft Romo)
14. Keep Going