Netflix Drops Teaser for Nickelodeon's 'Invader Zim: Enter the Florpus' Movie
The 'Rocko's Modern Life' movie is now debuting on Netflix as well.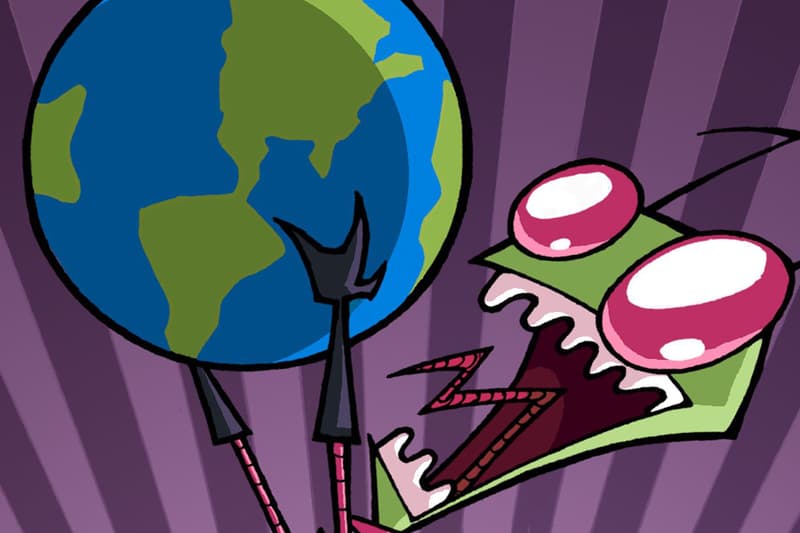 Following the streaming service's reveal that Rocko's Modern Life is returning, Netflix has dropped a teaser for another Nickelodeon icon, Invader Zim. Originally announced at San Diego Comic-Con last year under Nickelodeon, the teaser for Invader Zim: Enter the Florpus shows Zim, his companion Gir, and the Minimoose in a bathroom marked as an "official hiding room." As the camera pans from Zim poking out the toilet, he begins to laugh menacingly before instructing his computer to follow his lead.
Netflix described the movie on its press site:

"Zim discovers his almighty leaders never had any intention of coming to Earth and he loses confidence in himself for the first time in his life, which is the big break his human nemesis, Dib has been waiting for."
Invader Zim: Enter the Florpus lands on Netflix on August 16.
In other entertainment news, check out the recently released teaser for Rocko's Modern Life: Static Cling.
You asked for it, so we're delivering a fresh order of doom right to your doorstep. Zim is back. pic.twitter.com/VePp3kfFUa

— NX (@NXOnNetflix) July 23, 2019