Rucci Recruits AD, Skeme, AzChike, 1TakeJay & More for 'For My Dawgz'
The prelude to his next major studio album, 'That's Norf.'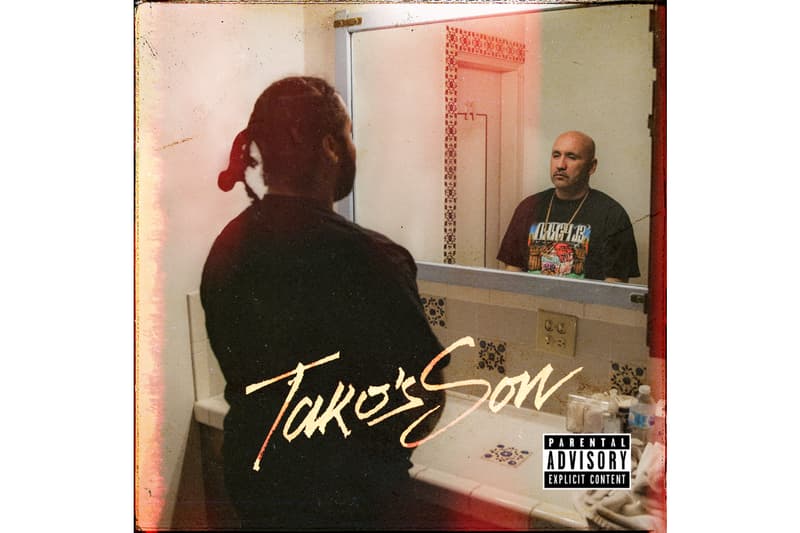 On the heels of his recent The Winning Team collaboration with 1TakeJay, fast-rising Inglewood rapper Rucci is serving up the follow-up to this past May's El Perro project and his second full-length release of 2018, For My Dawgz. Made up of 14 new tracks, For My Dawgz is a feature-heavy affair that aims to serve as preview of what's to come when Rucci releases his next major studio album.
"I'ma drop an album called That's Norf, and For My Dawgz is basically the songs I was making in the process of creating that album. I wouldn't say they didn't make the album, because some of the songs I wanted to put on the album, I just have so much music right now," Rucci tells us, breaking down his latest full-length. "When I say For My Dawgz, that means for my fans. I got all this music that I'm not gonna sit on, I'm just gonna give them all this music. When I recorded it, I made it in the hood with the homies. This is gonna prepare you for the next album, it's gonna have the streets going crazy. The music I'm making now, I'm talking shit but I'm talking it in a calmer way — like RBL Posse-type shit mixed with some Bone Thugs shit, but then tapping in to my Hispanic side. For My Dawgz is gonna get you ready for that."
You can stream Rucci's new For My Dawgz project and check out a brief Q&A below. His That's Norf LP is scheduled to drop in 2019, and will include collaborations with YG, RJ, Saviii 3rd, Shoreline Mafia and others.
Since the last project you dropped, El Perro, how has your life changed?
Rucci: A lot of looks, a lot of people starting to understand what the f*ck is going on finally. I've been going up though, just staying busy and making sure I'm all around this world. I'm not trying to stay local, I'm trying to stay out of California.
How has it been to go from being a big regional act to a more widely-acclaimed artist in just a few months?
Rucci: That shit is a dream come true to be honest. Even when I'm out here, I don't be showing my face and a lot and shit, just because I don't like being around a lot of people. When I go out, I feel a lot more comfortable and I come out to fuck with the people a lot more.
Is it a learning experience?
Rucci: Hell yeah. The touring and everything shows me to go about another way — it shows me everything I want is here for me, I just got to stay out of the streets. That's the biggest thing for me now. Especially right now, everybody in my city is like, "Okay, Rucci got the city." So, people don't want to see me in the streets. People make sure I'm in the studio every day and out the way. That shit helped a lot — it's probably one of the biggest things that helped.
With touring, are you able to get out and experience different types of living?
Rucci: I thought Cali was wild! When I went to New York, those motherf*ckers don't care — they'll run you over if you're in the way, for real [laughs]. Every Uber driver was bumper-to-bumper, I'm like what the f*ck? It's a whole different vibe; I kind of wanted to get myself accustomed to it, but I don't know.
That shit was a dope ass experience though. It really showed me … a lot of people think that New York don't like Cali, it's not even that, they just don't know shit about it. How we speak about New York is a different way than how they would, because they don't know shit about here.
Do you feel that going out of your comfort zone and touring influences your music too? I noticed even on El Perro you had a more Baton Rouge-type sound with certain songs.
Rucci: For me, growing up, that's all I listened to growing up. Even now, I don't really listen to West Coast music. That shit separates me already. I only do the West Coast shit for the West Coast, for the fans. If I had a bigger following, I probably wouldn't be making this shit no more. I really making southern-type shit, like Boosie and Webbie type shit.
People in the south, they live life faster than us out here. I'll put it like this: when it comes to culture and a lot of the waves, California always gets the first bite out of it, and the south will catch on later. With real life type shit, that's the south; with California, we catch on later with the real life shit.
Does being able to go out and see grittier areas like that sort of remind you of what you have going for you and keep you out of the streets?
Rucci: Hell yeah. It just makes me sit back like a fly on the wall and peep what's going on, what's real, what's not real, what's right and what's wrong. I've been doing that shit since I was a baby, since I was a little ass kid. When I was three years old, my dad showed me what loyalty was. I've been through so much shit in my life, the homies let me chill and they respect what I got going on now. The homies want to see a change in the community. Everybody around me … nobody is negative around me.
The way I am, I can't be here intentionally mad about shit. My dad is in Mexico right now, my uncle is in prison right now. I don't be getting mad about the usual shit that people get mad about, because I'm here. People who were around me my whole life aren't around me no more, you know what I'm saying? I don't ever be on that. Only time when you hear the pain from me is when I'm rapping. Other than that, I'm all about living life and having fun … Right now, where I'm from, I'm the golden child.
With 2018 coming to an end, are you still listening to the same sort of music you did a year ago?
Rucci: I don't listen to no current music at all. When I just got out of the car right now, I was listening to "Voyage to Atlantis" by The Isley Brothers. I'll probably just listen to something like Selena for a whole day. That's the type of shit I be on. I be by myself all the time, so I listen to shit that I like and I don't give a f*ck what no one else is talking about. I don't listen to no ra-ra shit, no crazy shit. I always listen to soulful shit.
With your next album, That's Norf, as far as the actual sound goes, do you find yourself going for more of that soulful southern sound instead of the West Coast stuff?
Rucci: I wouldn't put it there … I would say more like Master P, No Limit type shit. It's to the point where you can hear the south in it, but you can still tell it's from the West Coast. When Master P first came out, his sound was so universal … I think people are going to love it, it's going to be like when Snoop Dogg dropped Doggystyle. It's gonna go viral.