A Book About JAY-Z's Cultural Impact Is In the Works
Being penned by acclaimed author Michael Eric Dyson.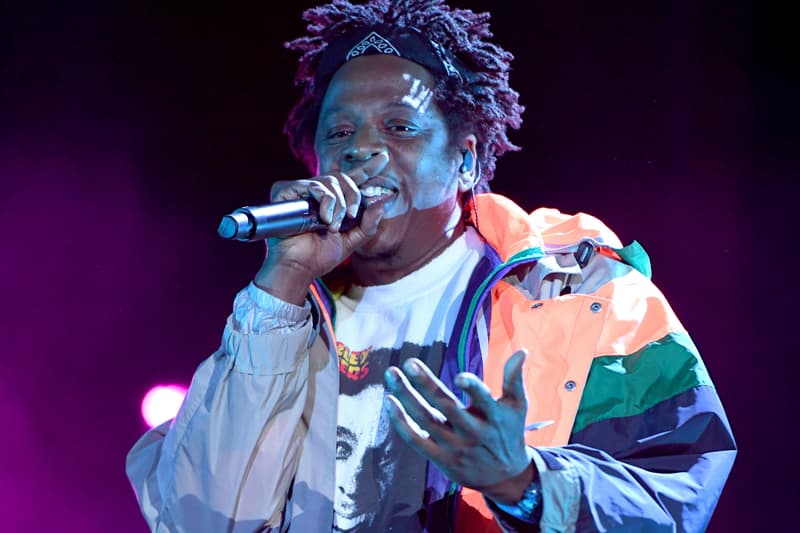 As Entertainment Weekly reports, acclaimed author Michael Eric Dyson will extensively explore JAY-Z's cultural influence for a new book titled JAY-Z-Z: Made in America.
JAY-Z: Made in America is scheduled for publishing this fall, with a specific release date scheduled for November 26 — less than two weeks before JAY-Z's 50th birthday. The book will feature a foreword by Pharrell Williams, as well as original illustrations by Michael Eric Dyson's nephew Everett Dyson. Specifically, JAY-Z-Z: Made in America will provide an in-depth breakdown of JAY-Z's most notable verses and records and a thorough analysis of his artistic development.
"This book is the fruit of a decade of teaching about one of the greatest poets this nation has produced," Dyson shares in an exclusive statement sent to EW. "JAY-Z is not only a remarkable recording artist and ingenious businessman, but he is one of our most gifted wordsmiths whose language drips with all the poetic tricks and skills you'll find in Walt Whitman, Robert Frost, and Rita Dove. But as a rapper, he's sometimes not given the credit he deserves for just how great an artist he's been for so long."
According to Dyson, his forthcoming book "wrestles with the biggest theme" of JAY-Z's "career, hustling, and what it looks like when it shows up illegally in the underground and how it looks when it's part of legitimate society."
"In many ways, this is JAY-Z's America as much as it's Obama's America, or Trump's America, or Martin Luther King's America, or Nancy Pelosi's America, or Maxine Waters' America," Dyson adds. "JAY-Z has given this country a language to think with and words to live by, and his lyrics have shaped the self-understanding of a culture that grapples with race and injustice and inequality everyday. He's an important thinker and artist, and my book tries to measure his impact and acknowledge his greatness."
Michael Eric Dyson's new book JAY-Z-Z: Made in America will hit bookshelves on November 26 and is currently available for pre-order via Amazon and other outlets.
Most recently, JAY-Z entered the legal cannabis industry as a chief brand strategist.