'Death Note' Shows First Look at New One-Off By Original Author and Illustrator
Tsugumi Ohba and Takeshi Obata reunite.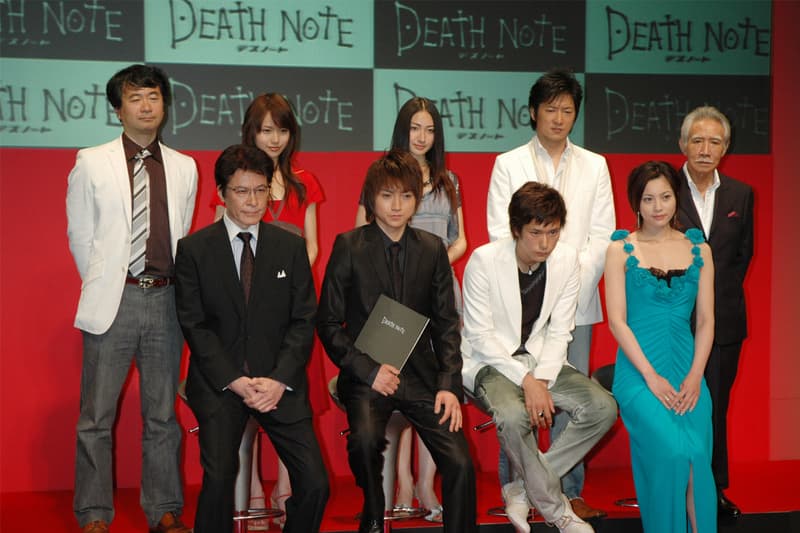 After 13 years since its original manga release ended, Death Note is coming back for a one-off, reuniting the legendary manga's original author and illustrator Tsugumi Ohba and Takeshi Obata, and fans have just been given a first look at the new storyboard.
The new rough sketches of the storyboard was first shared on Sheuisha's Jump Plus app, and have since been shared around online on various social media channels. While not much has been revealed yet about the upcoming one-off, fans have speculated that it would follow after the events of the original Death Note, where Light/Kira met his demise, leaving the Death Note without an owner. The storyboard does seem to confirm this theory, as we see the infamous shinigami Ryuk approaching a new potential user for the cursed notebook.
Since the storyboard's release, we've also learnt that the upcoming one-off will cover 87 pages in total. Other than that, Obata has suggested that the new one-off will feel very different from the original series. And for fans in the neighborhood, there's currently an exhibition of Obata's works in Tokyo, titled "Takeshi Obata 30th Work Anniversary Exhibition: Never Complete." It will last until August 12, so fans of Death Note or the illustrator himself should be sure to pay it a visit.
There's no official news yet on when the Death Note one-off will be released, so stay tuned for more news to come.
Elsewhere in entertainment, Johnny Yong Bosch and Jason David Frank are starring in a new Power Rangers-inspired film.
Death Note special one-shot (87 pages) will be published by the original authors Tsugumi Oba & Takeshi Obata ! They revealed nemu (storyboard) for preview. Luke goes to find a talented guy like Light Yagami. pic.twitter.com/bGjAk7Qlfl

— otakujp (@otakucalendarjp) July 13, 2019
【イベントレポート】「DEATH NOTE」11年ぶり新作読切発表、小畑健「連載版とは違う読み味に」https://t.co/2zw5KTpiQ8 pic.twitter.com/Hwv1x5emLl

— コミックナタリー (@comic_natalie) July 12, 2019