Burna Boy Fuses Contemporary Sounds With Traditional Afrobeat on 'African Giant'
Featuring Future, YG, Jeremih, Jorja Smith and more.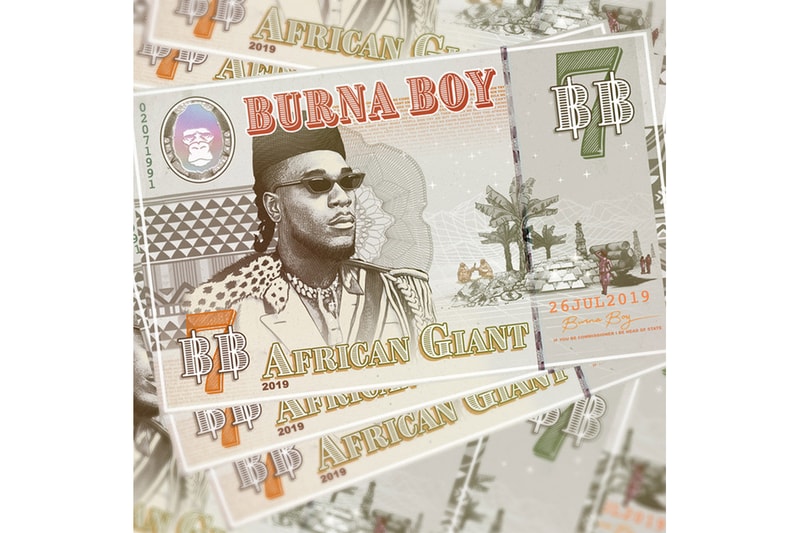 Afrobeat frontrunner Burna Boy has returned with his fourth studio album, African Giant. The Nigerian artist has been pegged as one of the few to articulately blend contemporary sonic cues against the backdrop of more traditional Afrobeat sounds. Throughout the project, he manages to infuse a variety of genres such as reggae, dancehall, hip-hop and more.
The 19-track project remains one of the artist's most explorative to date, enlisting Jorja Smith, Jeremih, YG, Future, Damian Marley, Skrillex, Nigerian rapper Zlatan, and more. Burna Boy doesn't shy away from showcasing not only his origins and roots within music, but also his inspirations and influences from around the globe. Various themes showcased throughout the project include mid-tempo love songs, nightclub-directed cuts, and more, equally absorbing socio-political topics in tracks like "Dangote," which takes an ardent stance on discussing the rampant poverty of his home country.
You can listen to Burna Boy's fourth studio album, African Giant, below. The artist also recently took to Jimmy Kimmel to perform "Anybody" — you can check the performance below.
For more music releases, Rick Ross and Drake just dropped a new single entitled "Gold Roses."