Streetsnaps: Duckwrth
The South Central L.A. native matches his personal style to his exuberant music.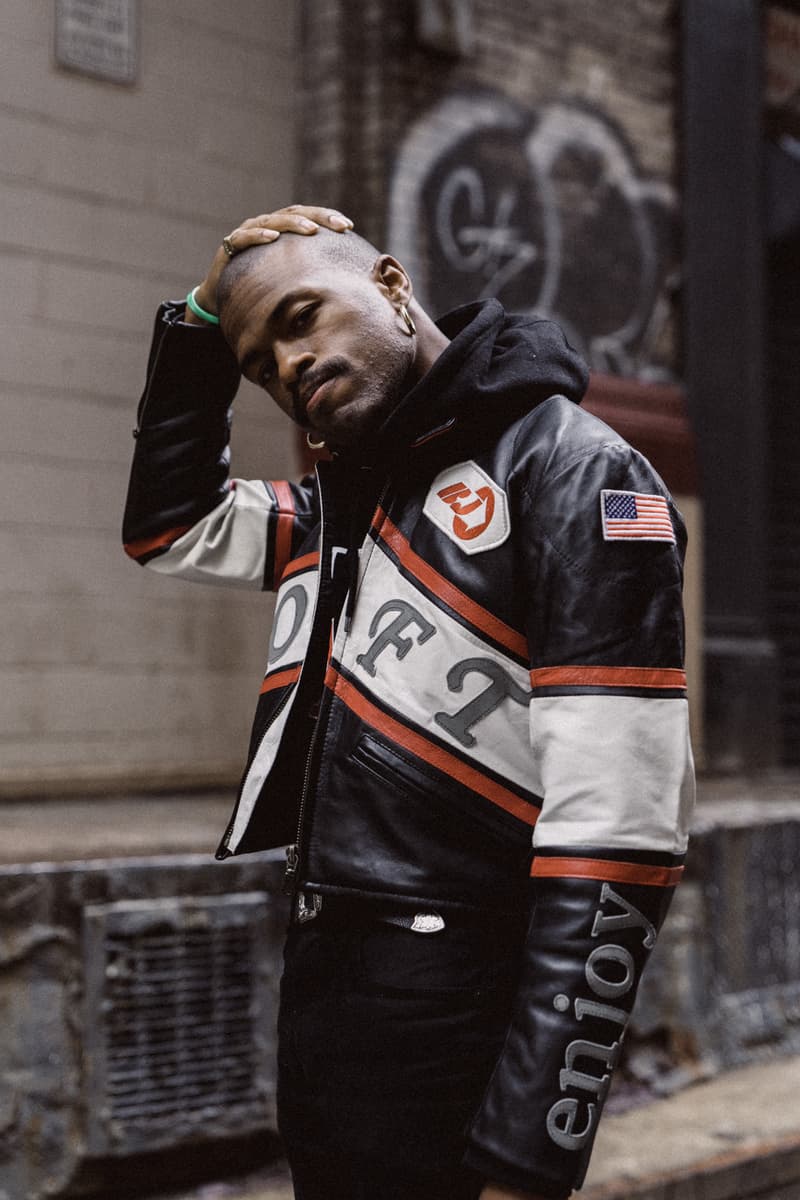 Streetsnaps: Duckwrth
The South Central L.A. native matches his personal style to his exuberant music.
Los Angeles artist Duckwrth is a genre-hopping rapper and singer who brings an eclectic taste to both his music and his fashion. Born and raised in South Central L.A., Duckwrth is never afraid to fully express himself through his crafts — he's the kind of artist who consistently produces fresh, new material for his fans. Most recently, the musician dropped THE FALLING MAN, which includes production from Medasin, Mr. Carmack, NoMB​e and Two Fresh, strings from Harlan Silverman and guest appearances from Terrace Martin, Rico Nasty, Allan Kingdom and Kiana Ledé. To accompany the new project, Duckwrth recently shared a Mancy Gant-directed short film made in collaboration with the EP.
Like his music, Duckwrth's personal style stems from a wide range of inspirations, looking to everything from traditional Americana to Biker gear. Instead of hyper-focusing on one particular trend, the budding star is a melting pot of influences, reflecting the fact that he comes from a generation of creatives who were born with an influx of information at their fingertips.
1 of 3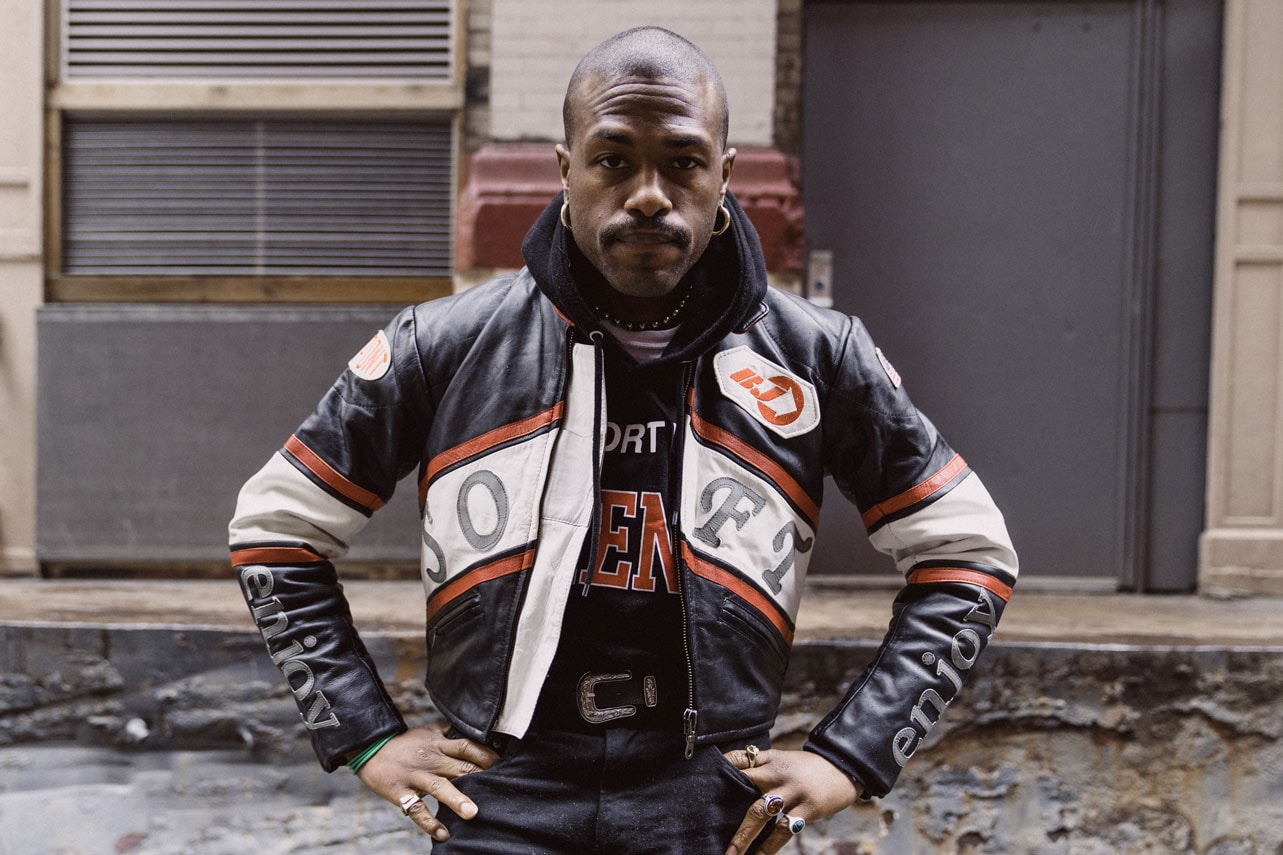 2 of 3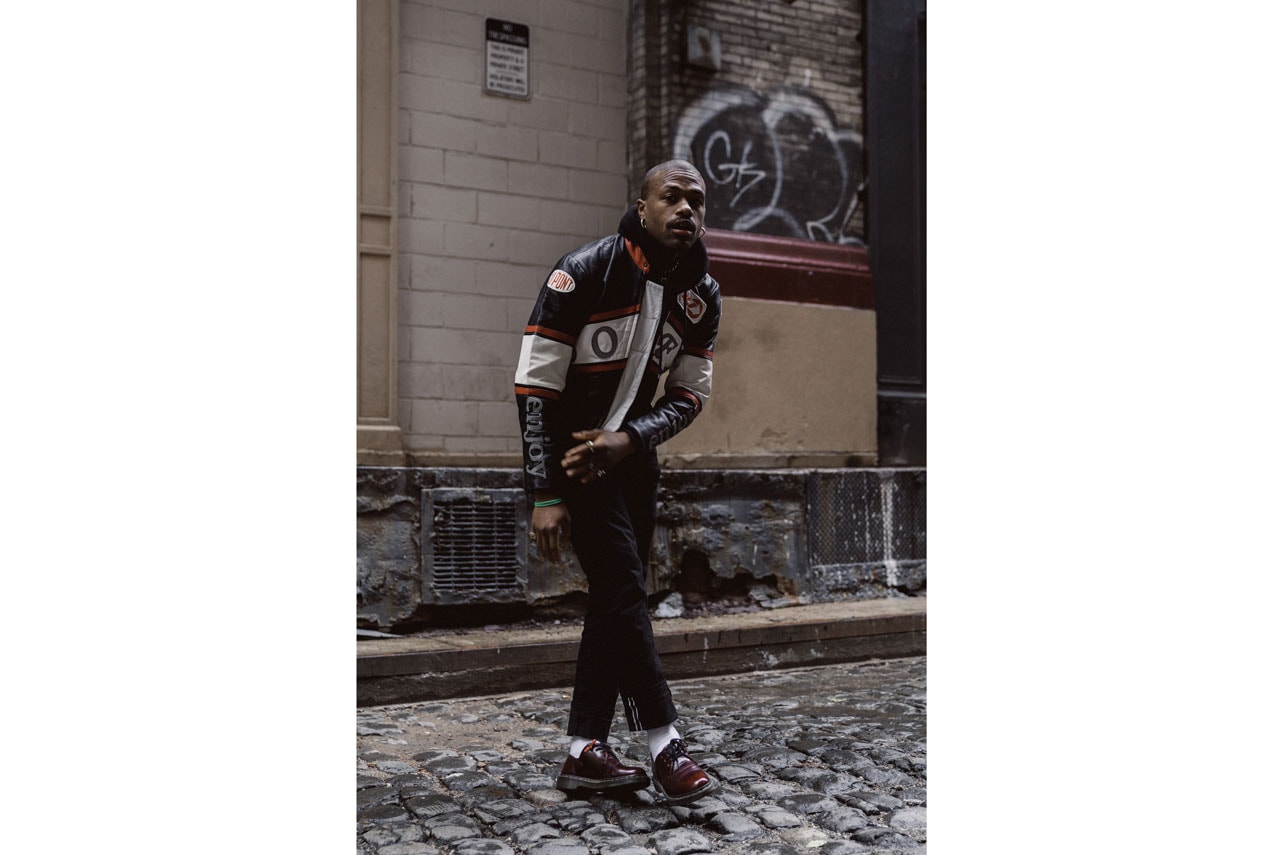 3 of 3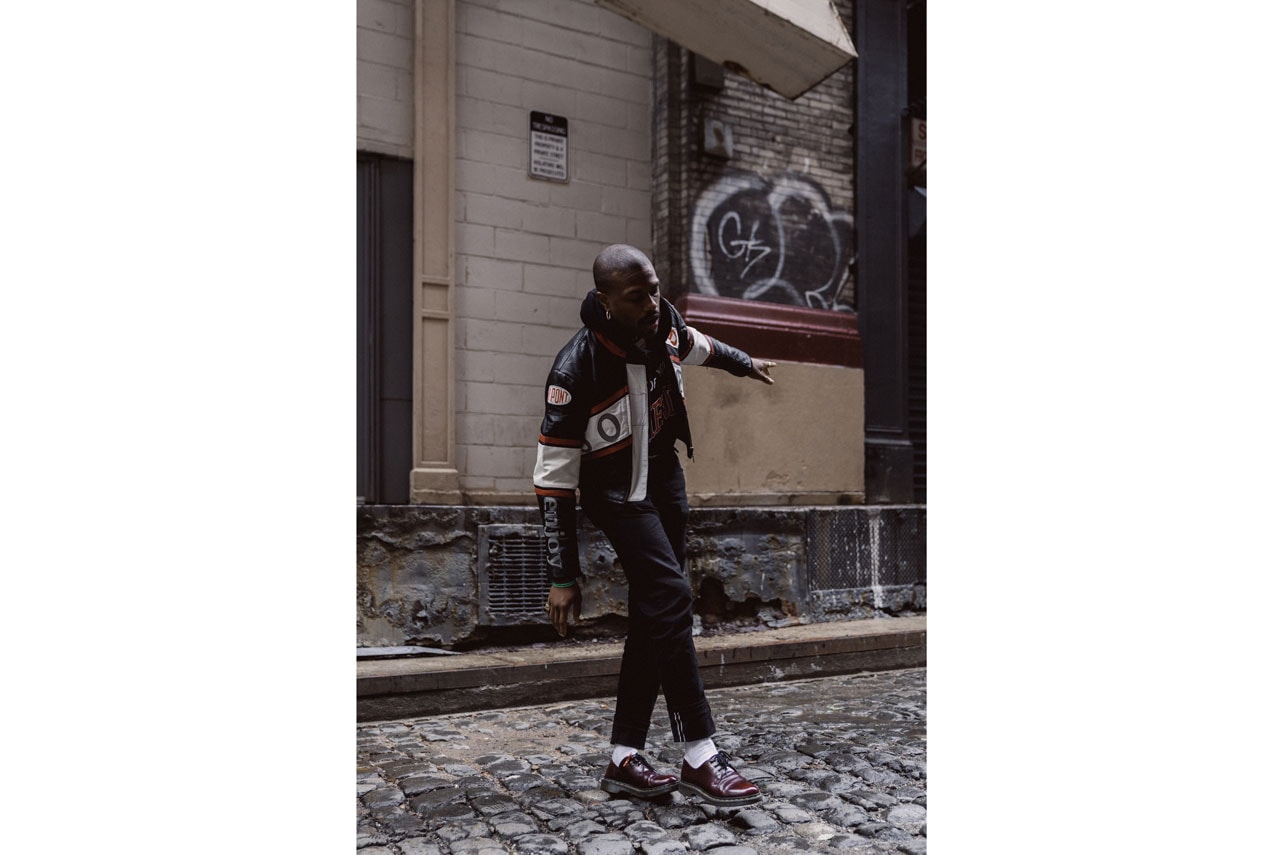 "I'm inspired about a lot of different things. Americana, I'm inspired by a lot of the cuts, short torso jackets, lettermen [jackets], Biker [jackets], denim, stuff like that, boots," he shares. "But I also lean towards the punk side too. I like plaid a lot, jewelry for sure. I guess its a whole mix; Japanese, Italian and Americana, those three. I can't put an actual name on it but those are just me, what I feel good in."
When one historically thinks about the aesthetic of music and fashion coming out of South Central, artists such as G Perico, ScHoolboy Q, Drakeo the Ruler, to name a few, are what come to mind. But Duckwrth's affinity for punk and the influence of his older sister have given him a slightly different outlook on style.
1 of 6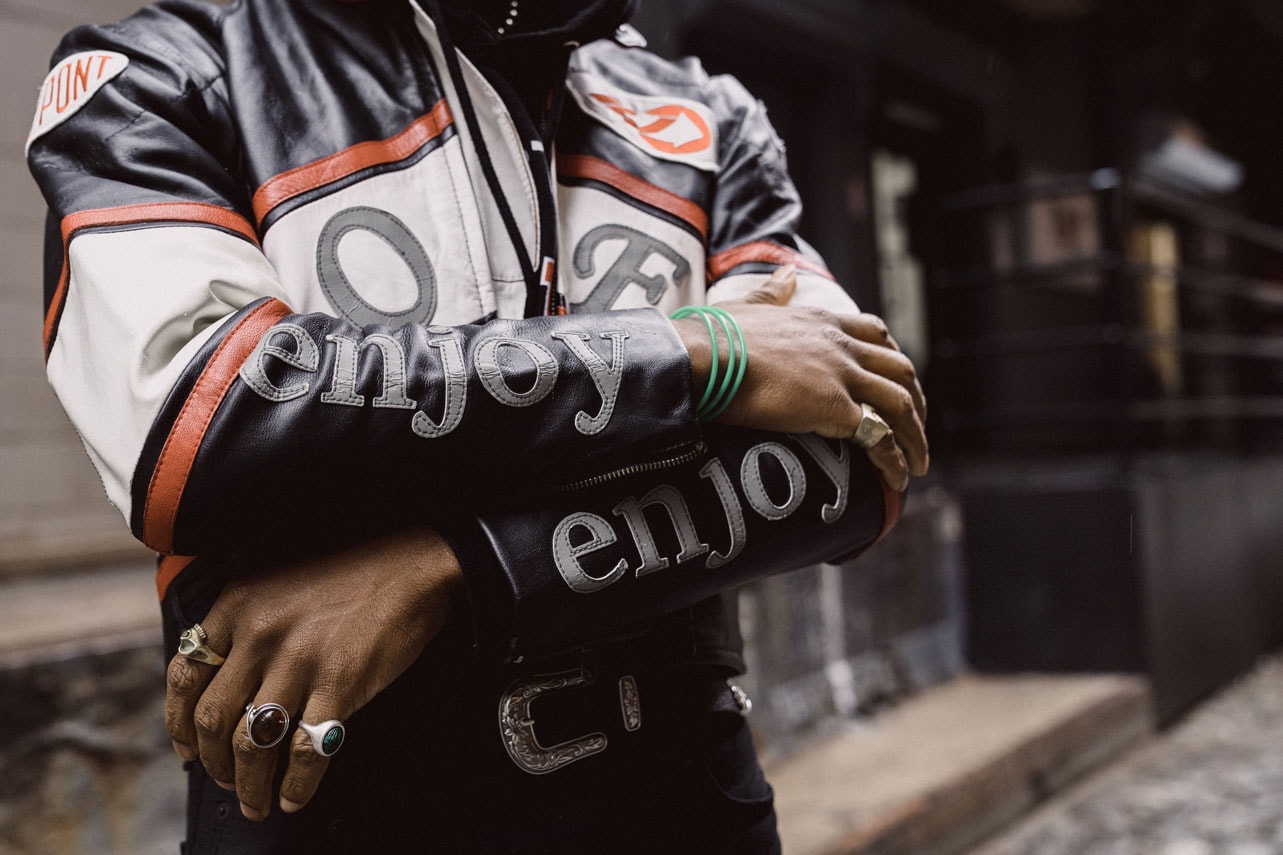 2 of 6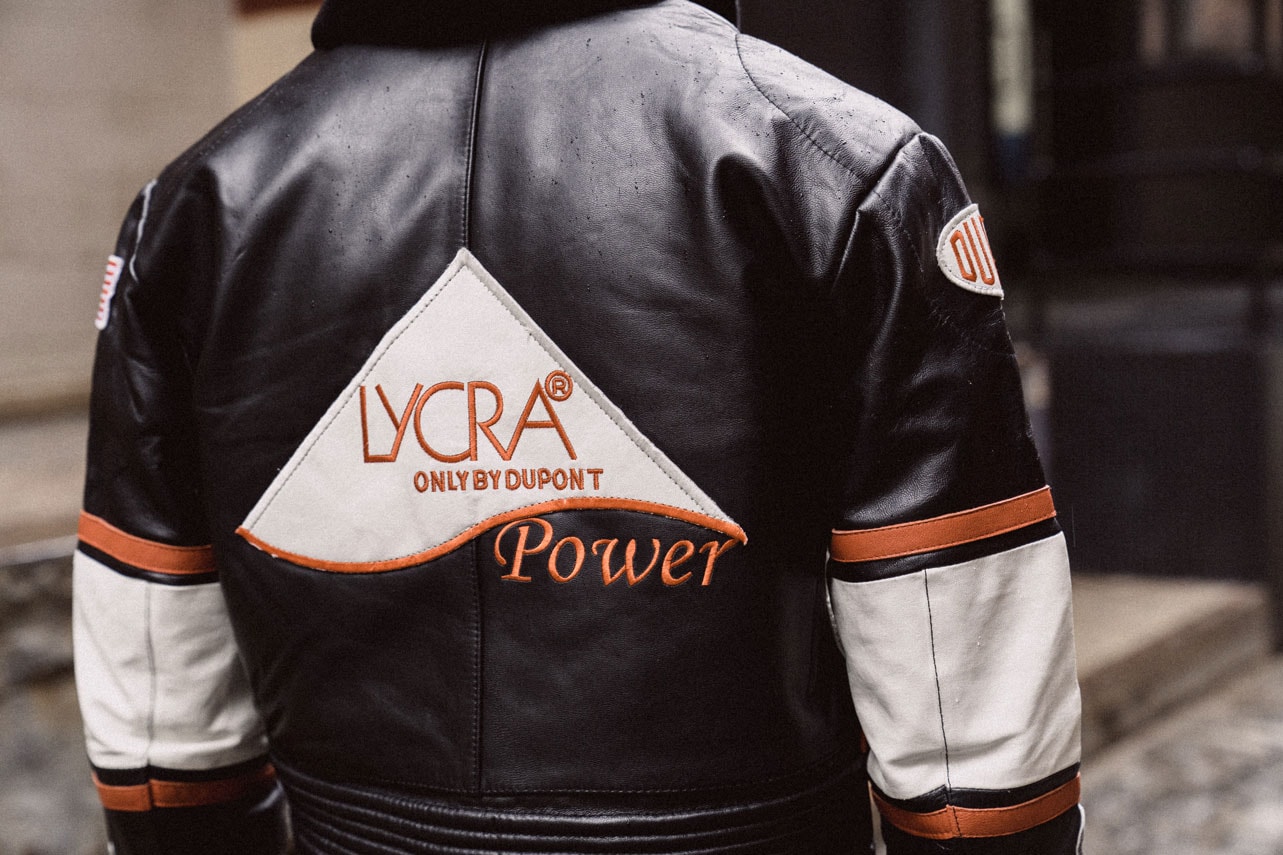 3 of 6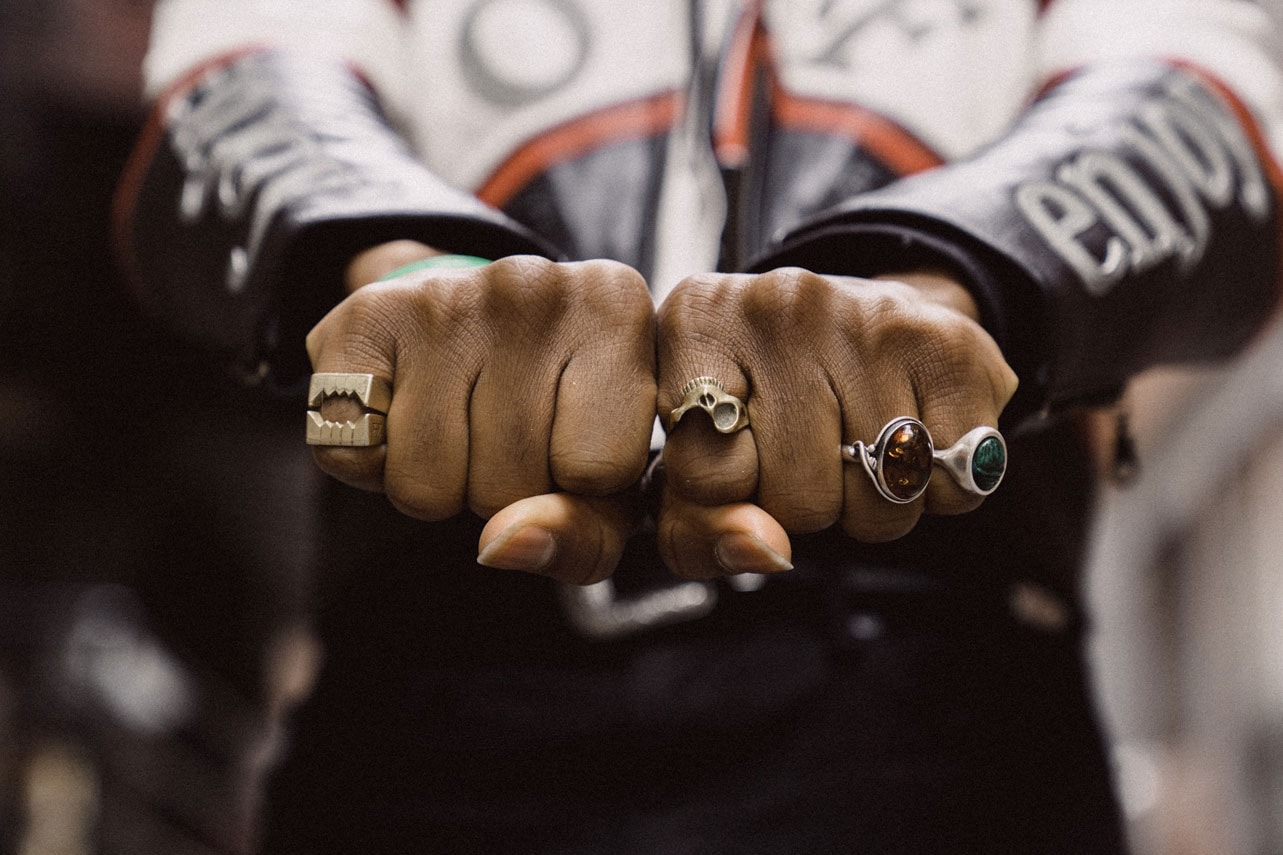 4 of 6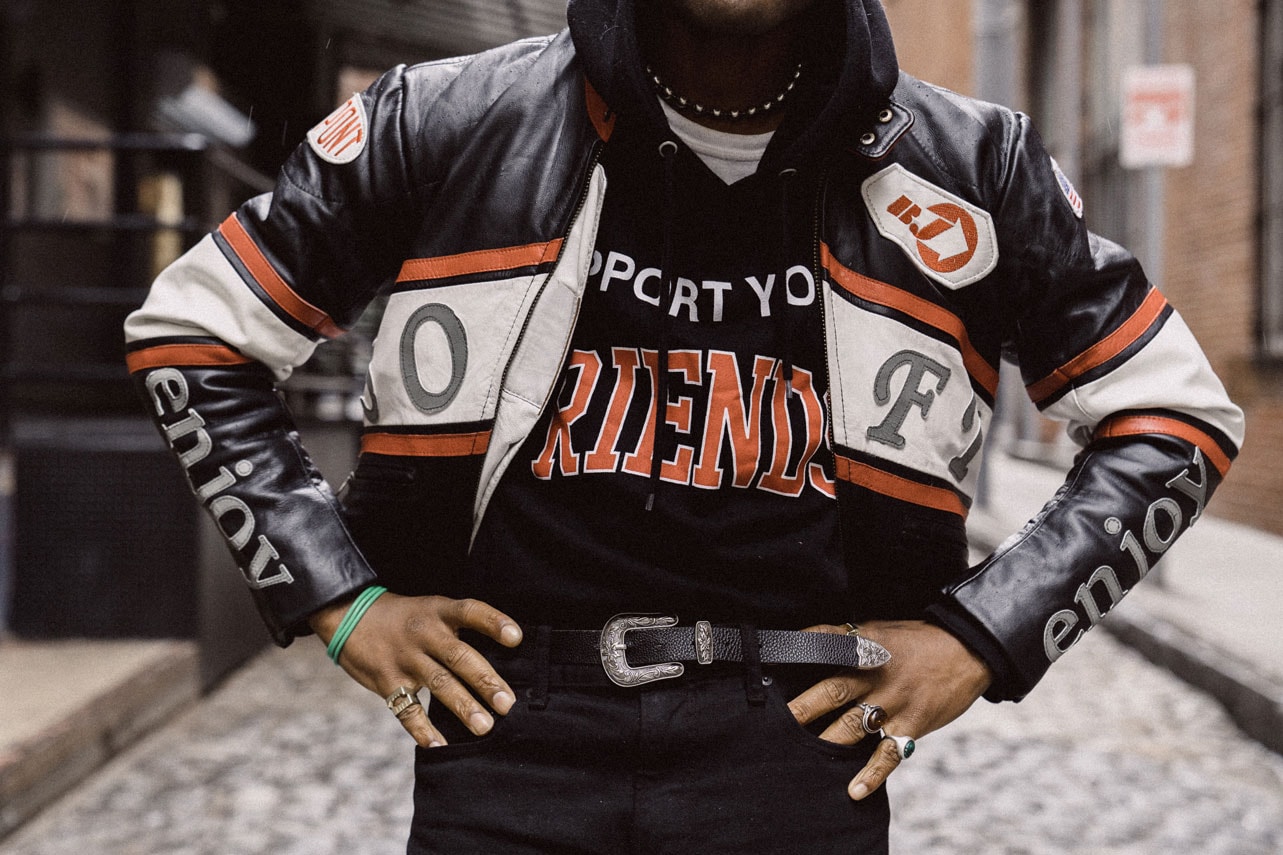 5 of 6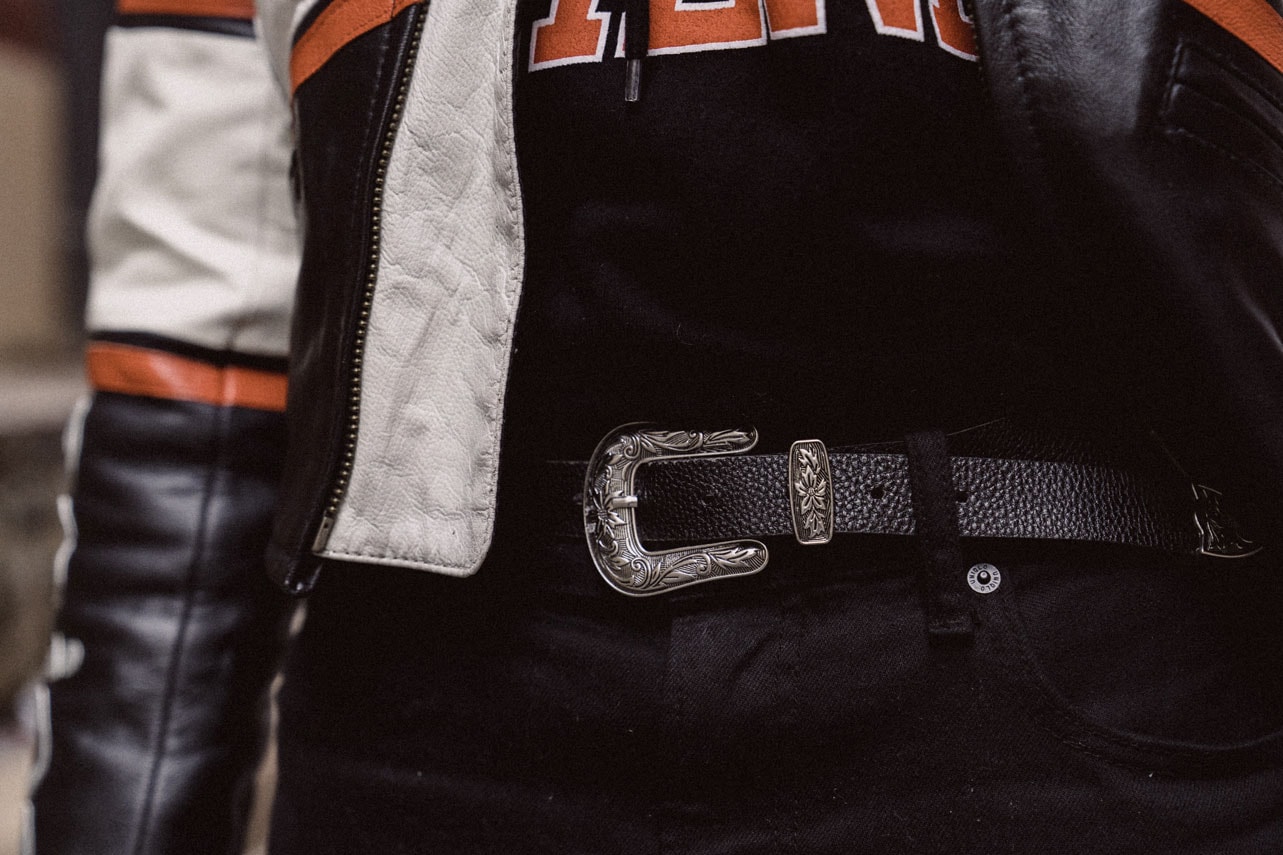 6 of 6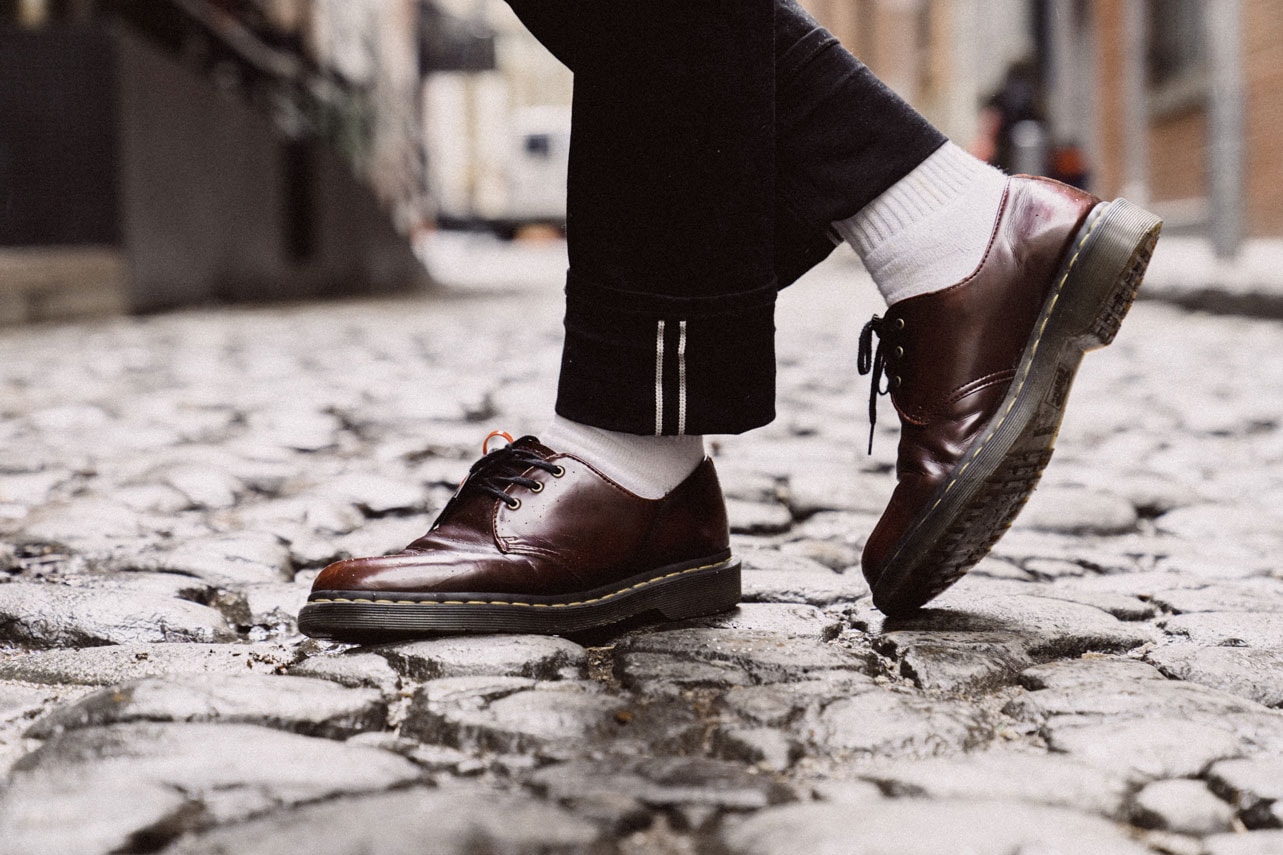 "I was raised with mad women and they never let me leave the house," he explains. "My sister is a stylist and she's been into fashion for super long. Like, I knew who Anna Wintour was at a young age [laughs]." His influences only grew from there. "The internet, just being exposed in that way. I was definitely up on HYPEBEAST and I was reading Complex magazine and I used to read these Japanese books on Japanese fashion and I would pick random people and just take down notes," he adds.
Accessories are a major part of Duckwrth's personal style, mixing in a number of staple pieces with a few items to add flare. "I stay with this [mental ball choker], it's just something I like and you really see in the punk scene. I actually got it from SEARCH & DESTROY, it's a Japanese punk store that's not too far from [Soho]. Other than that, I stay in some hoop earrings, rings with different stones, amber, rubies, sapphires," he says.
1 of 2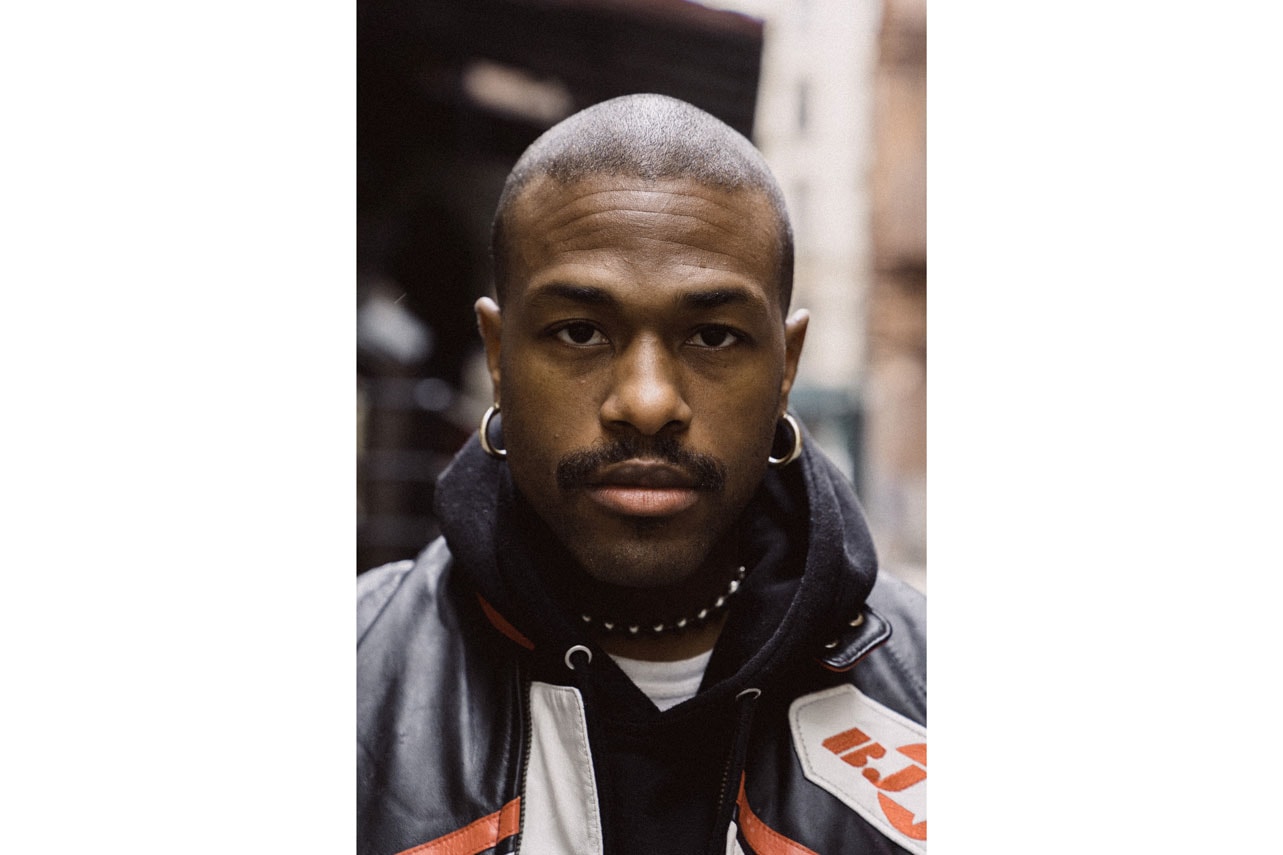 2 of 2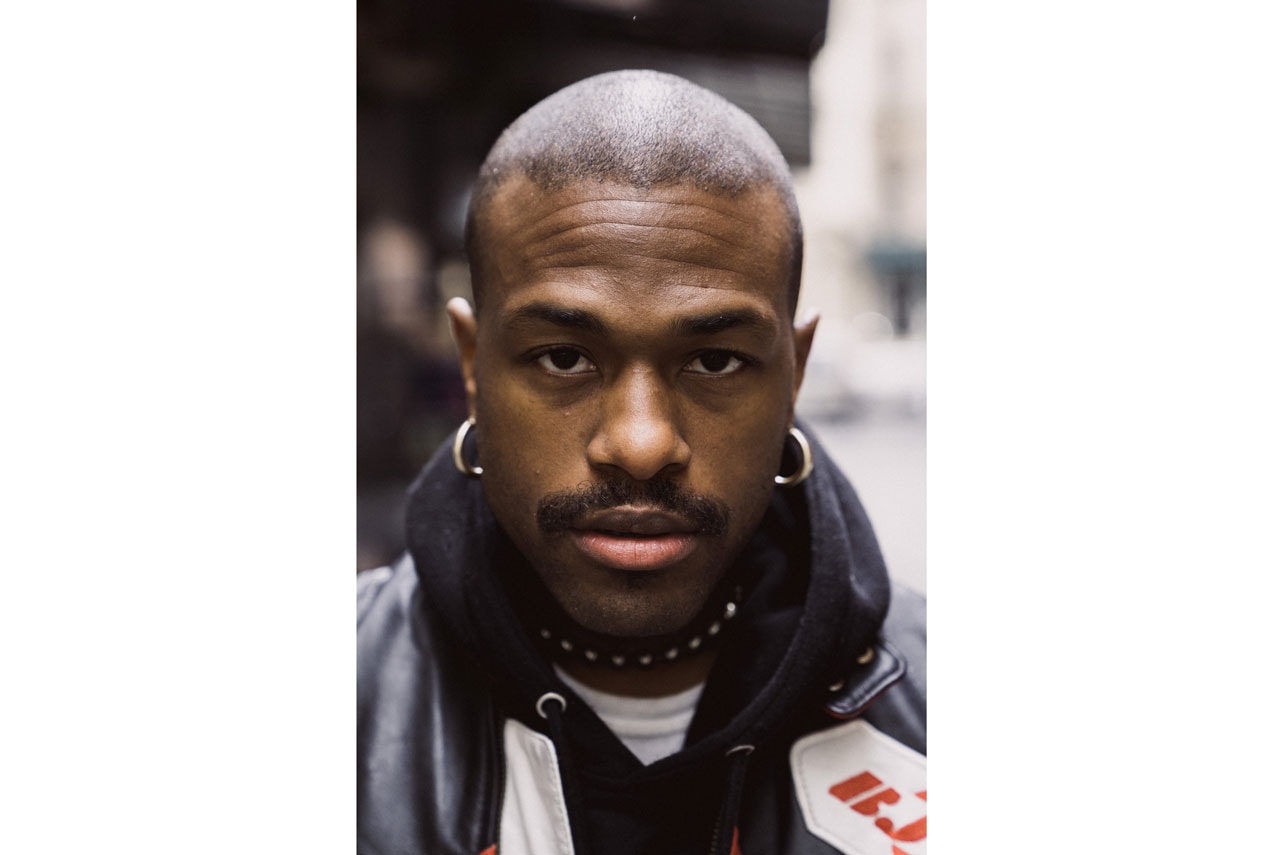 Up until recently, Duckwrth's had dreads throughout his career. He explains to us that he cut his hair to begin a new chapter in his life.
"Ten-plus years, I had a lot of old energy and I felt that energy, that old attachment. I tried to get into this different place within myself, my music, my career, my everything," he said. "There are certain things that happen in life, sometimes you got to give sacrifice in order to receive some favor. The greatest sacrifice I can give is my hair. It was in my head for so long to cut my hair, for like a good three years and then it got to where two, three months ago, I just cut it off. It's like that moment with Freddie Mercury, he used to have long hair, when he cut it, I don't know, but it kind of opened up this whole different pocket."
Stream THE FALLING MAN album below.