A$AP Rocky Formally Charged With Assault by Swedish Prosecutors, Trump Weighs In (UPDATE)
Rocky's been detained in Swedish jail for three weeks.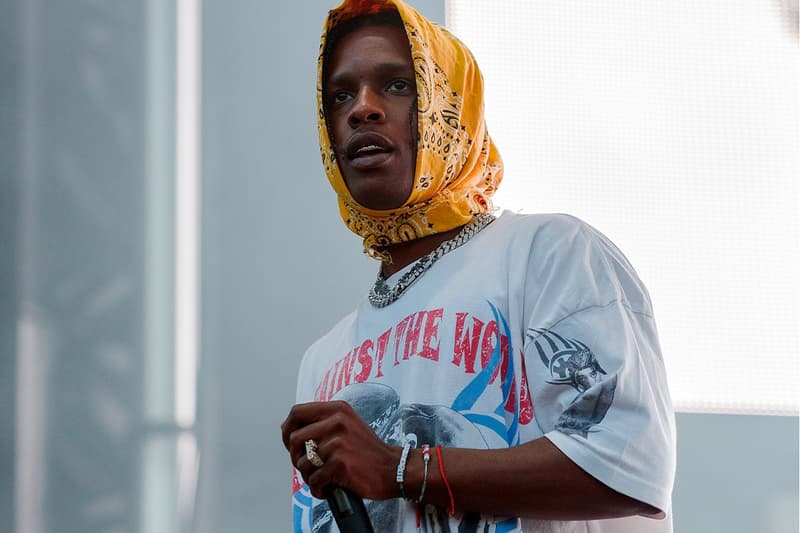 Update: Despite his first phone call with "the very talented Prime Minister of Sweden," American President Donald Trump was unable to shake up Sweden's political system enough to free A$AP Rocky. Indeed, the prime minister affirmed that "the Swedish judicial system is independent. In Sweden, everyone is equal before the law, and this includes visitors from other countries," meaning that no outside officials would be able to sway the country's judicial process.
However, President Trump sent out another tweet today, both underlining his support for Rocky and taking a swing at the famously neutral Sweden, asserting that "Sweden should focus on its real crime problem!" Trump also joined the #FreeRocky hashtag.
Give A$AP Rocky his FREEDOM. We do so much for Sweden but it doesn't seem to work the other way around. Sweden should focus on its real crime problem! #FreeRocky

— Donald J. Trump (@realDonaldTrump) July 25, 2019
---
Original Story: A$AP Rocky has officially been charged with assault in connection to an incident in Stockholm, Sweden last June 30.
Public prosecutor Daniel Suneson confirmed that they will be pressing charges against the rapper and two other men involved. "I have today commenced criminal proceedings against the three individuals suspected of assault causing actual bodily harm, having come to the conclusion that the events in question constitute a crime and despite claims of self-defense and provocation," he said in a statement.
"In reaching this conclusion, I have studied the videos made available to the inquiry," Suneson added. "It is worth noting that I have had access to a greater amount of material than that which has previously been available on the internet. In addition to video material, the injured party's statements have been supported by witness statements."
Flacko was arrested July 2 (and has since been detained) after his performance at the Smash hip-hop festival in the Swedish capital. Initial reports claimed that the rapper and his crew were involved in a brawl with a pair of locals, but the Harlem native quickly presented video clips on his Instagram detailing his and his group's innocence. "So a few drug addicts are not my fans," he said on his Instagram account. "We don't know these guys and we didn't want trouble, they followed us for 4 blocks, and they were slapping girls butts who passed, give me a break."
Stay tuned as more details emerge surrounding the case.
In case you missed it, the other men involved in the altercation will not be charged.