Yohji Yamamoto SS20 Explores Faded Photographs and Dense Layers
The Japanese master further expands upon his signature black palette.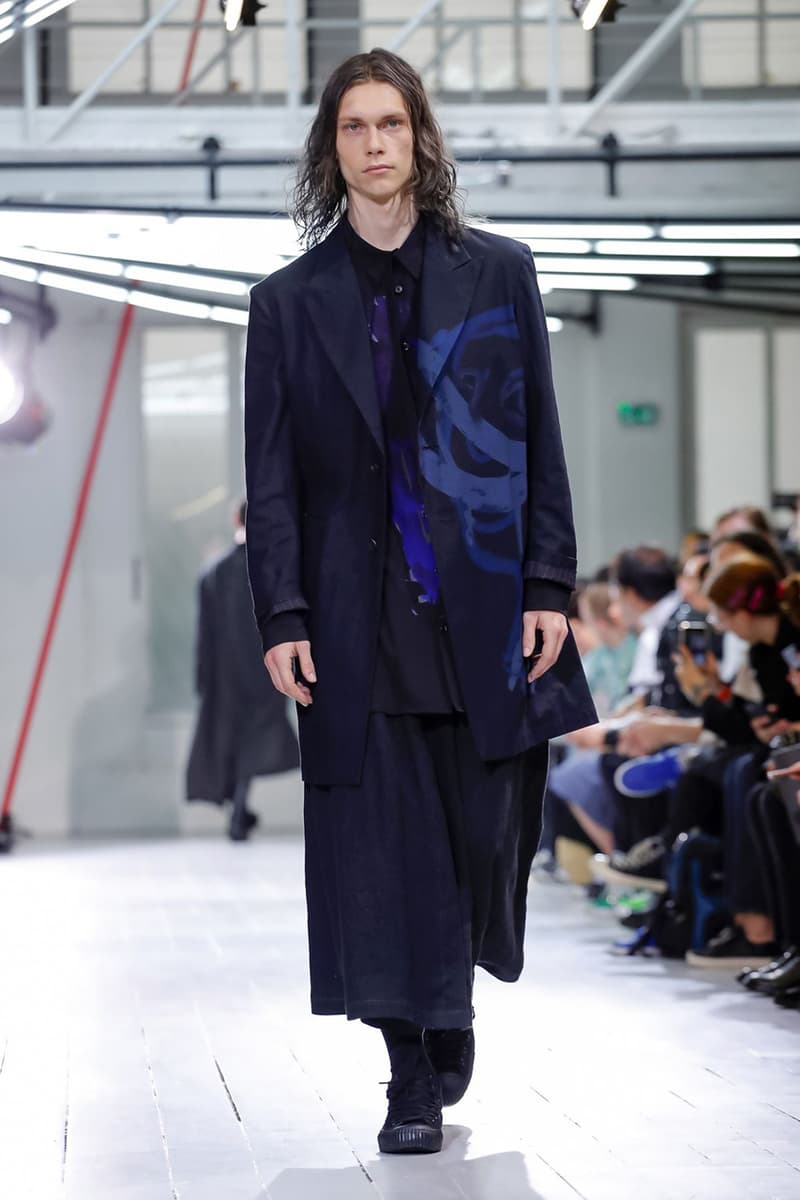 1 of 38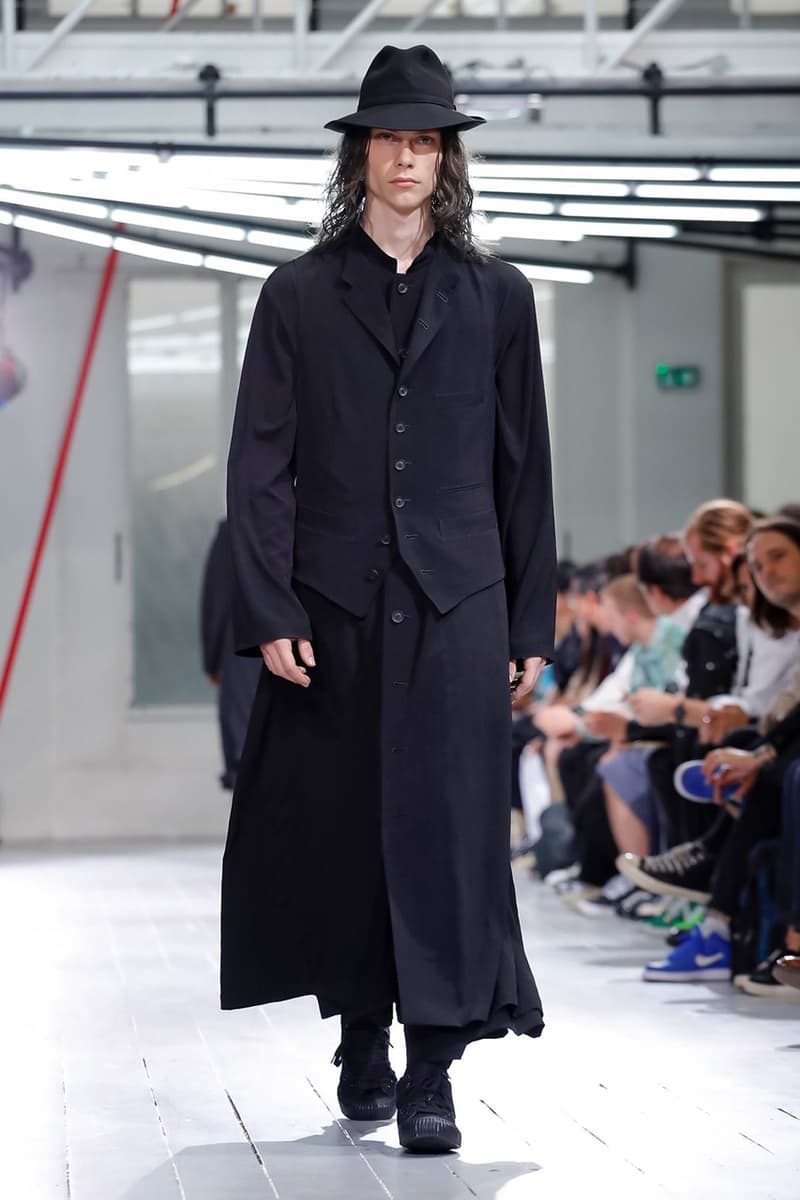 2 of 38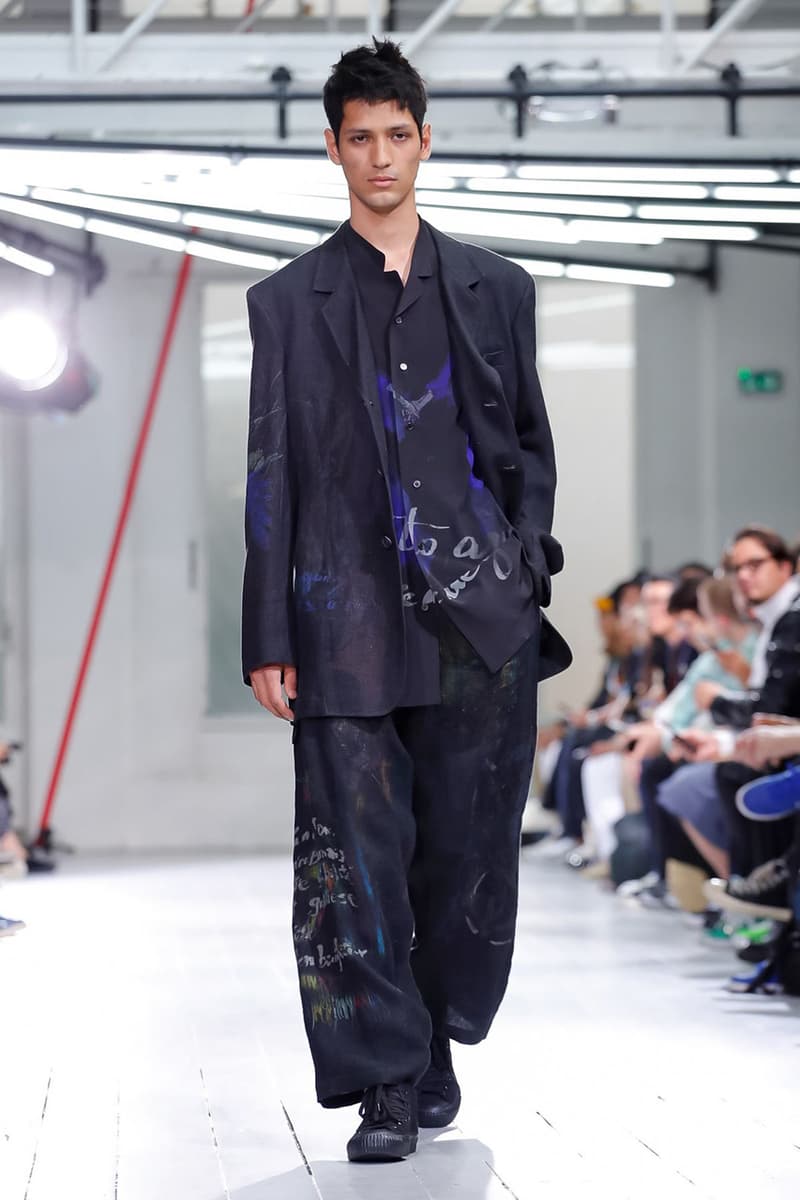 3 of 38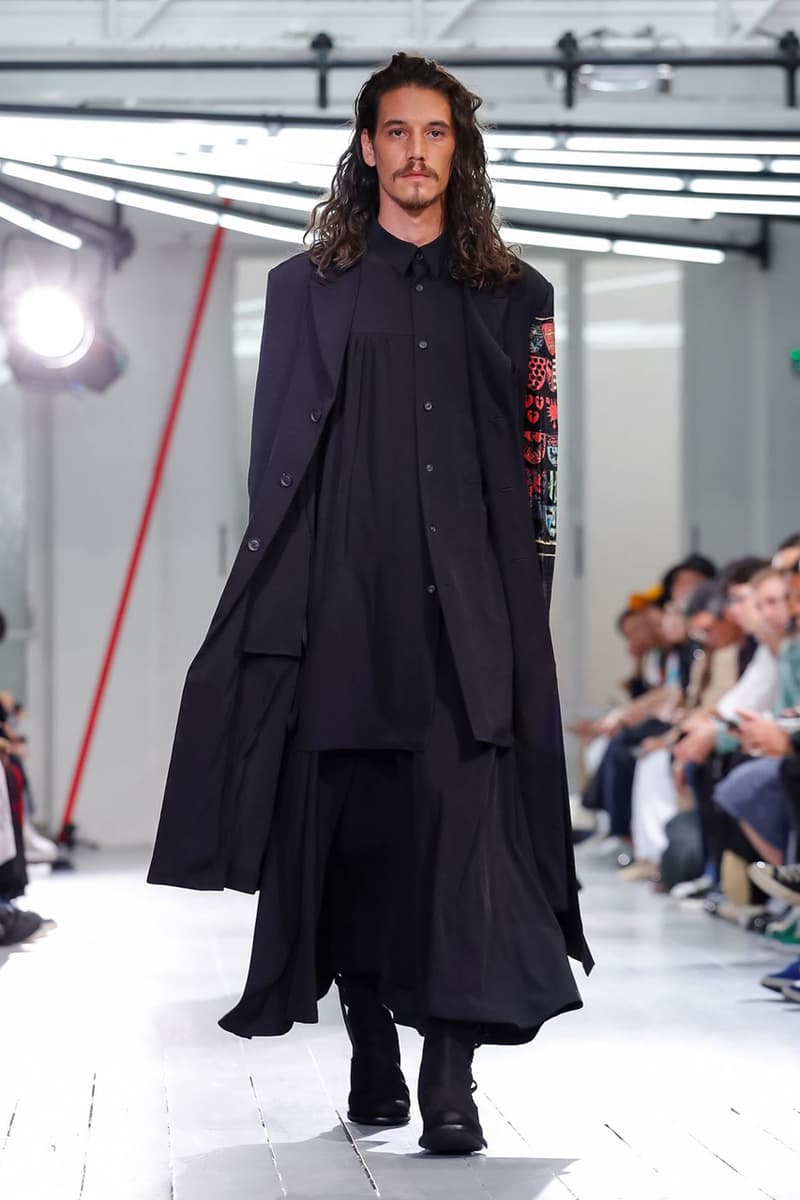 4 of 38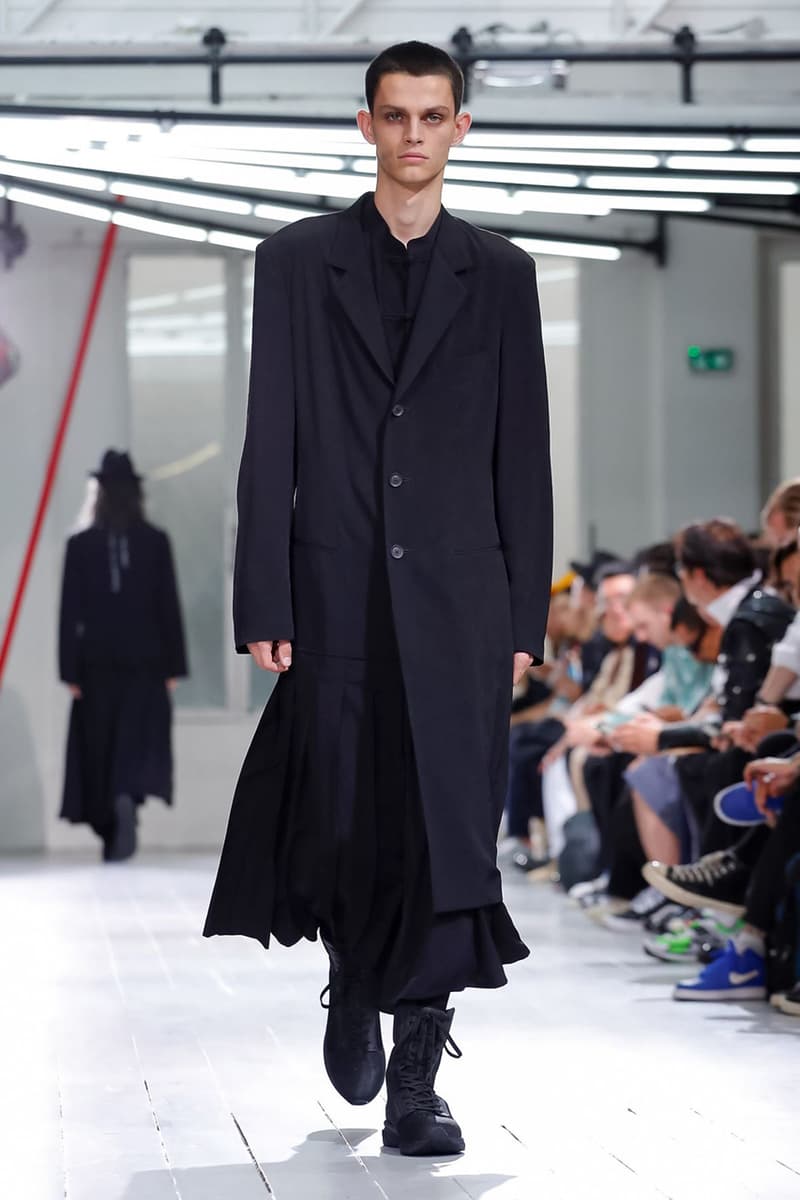 5 of 38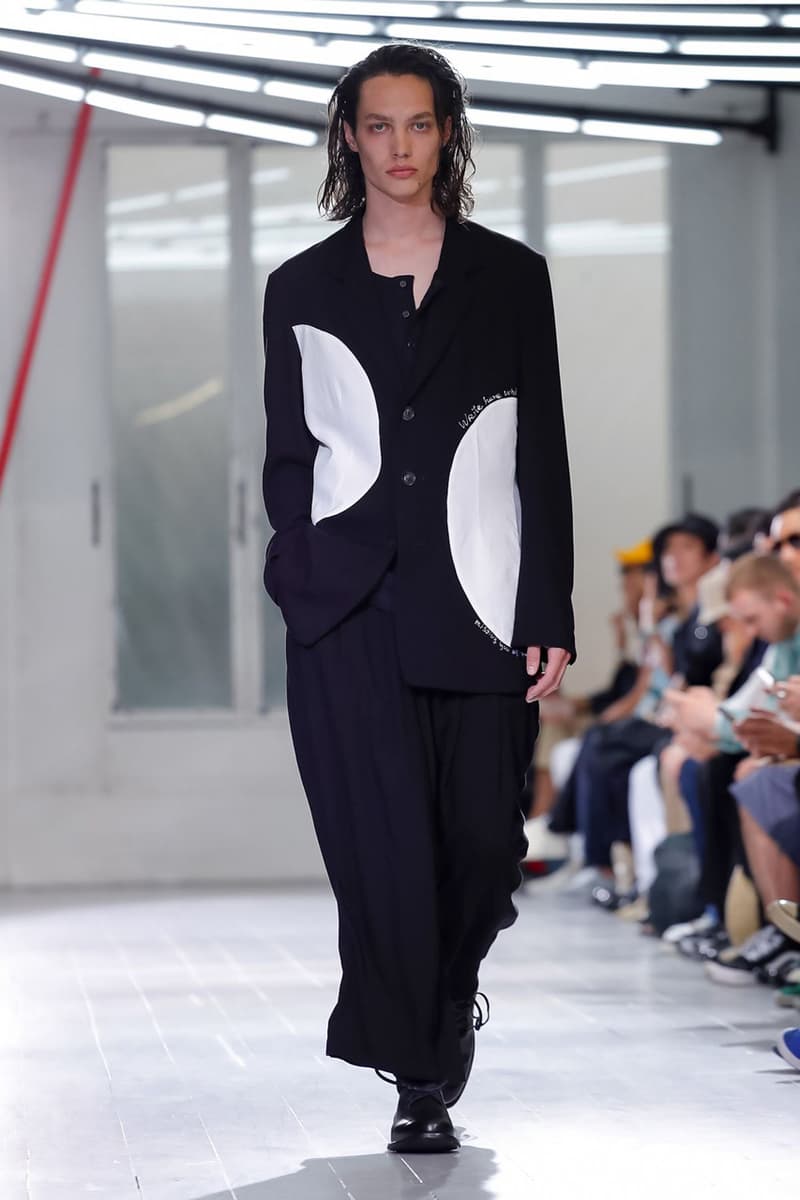 6 of 38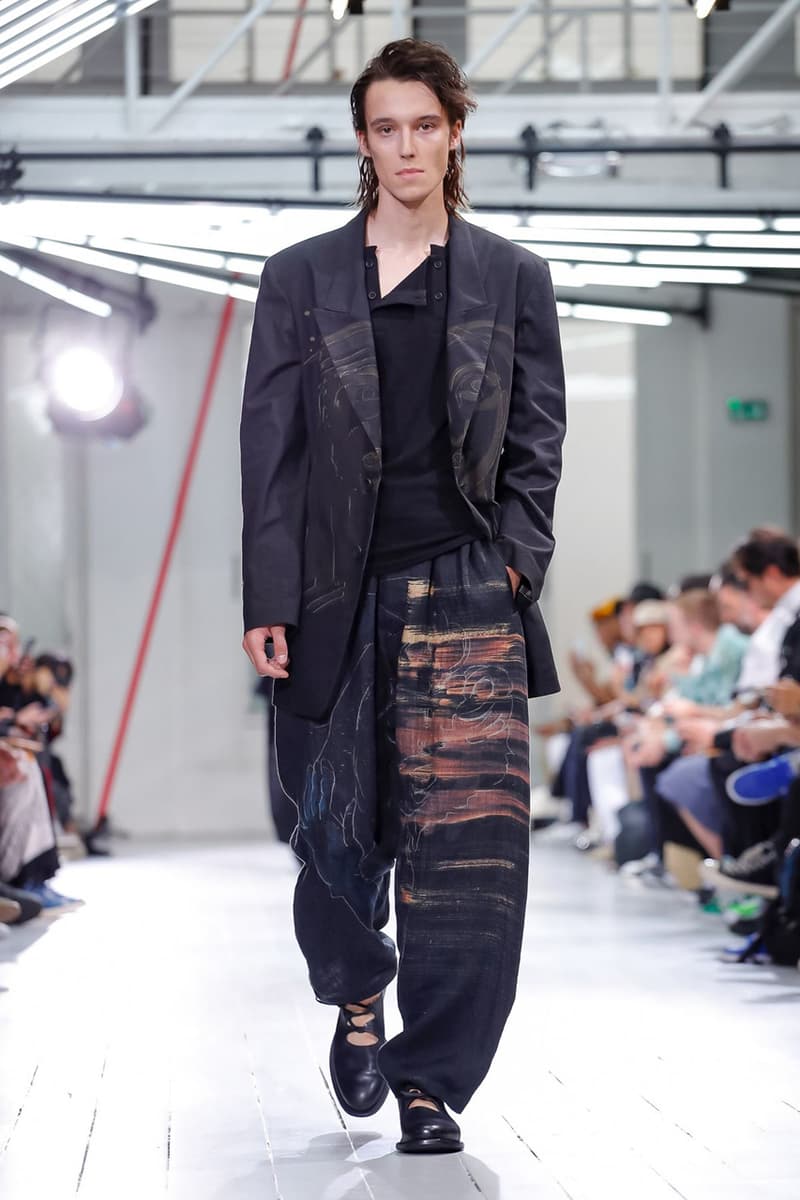 7 of 38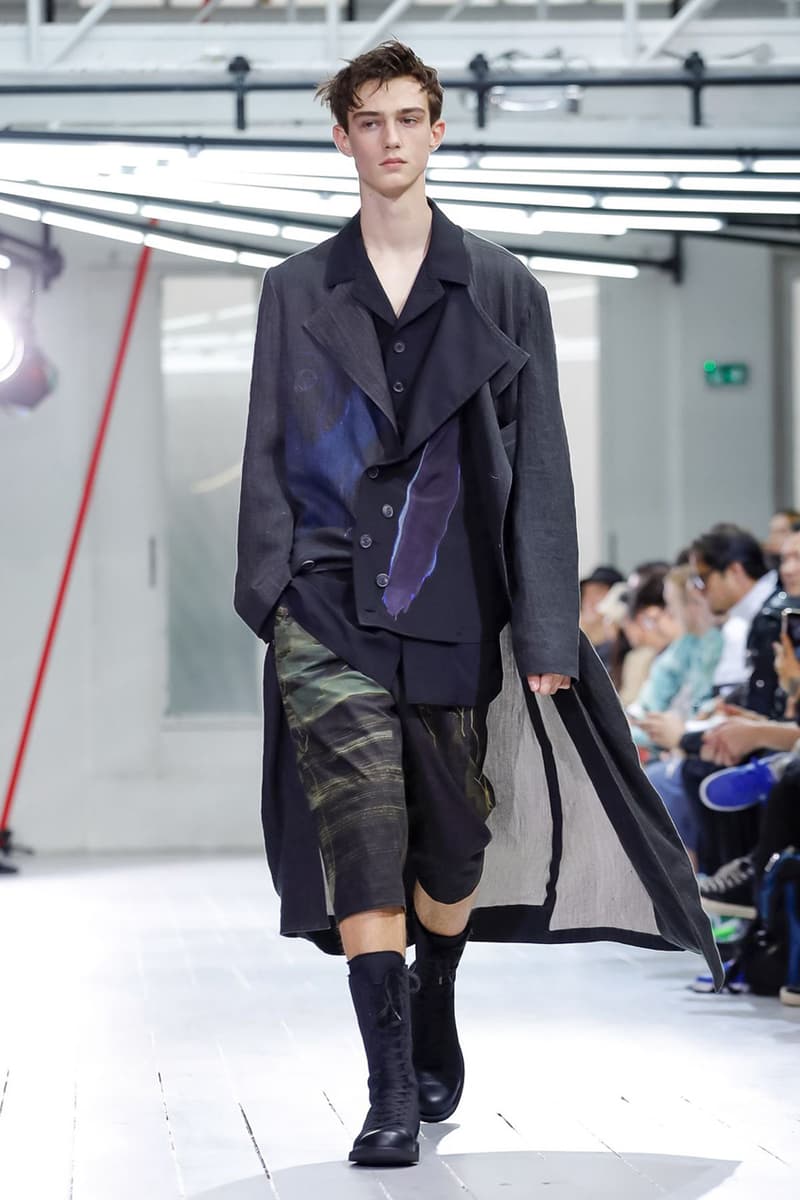 8 of 38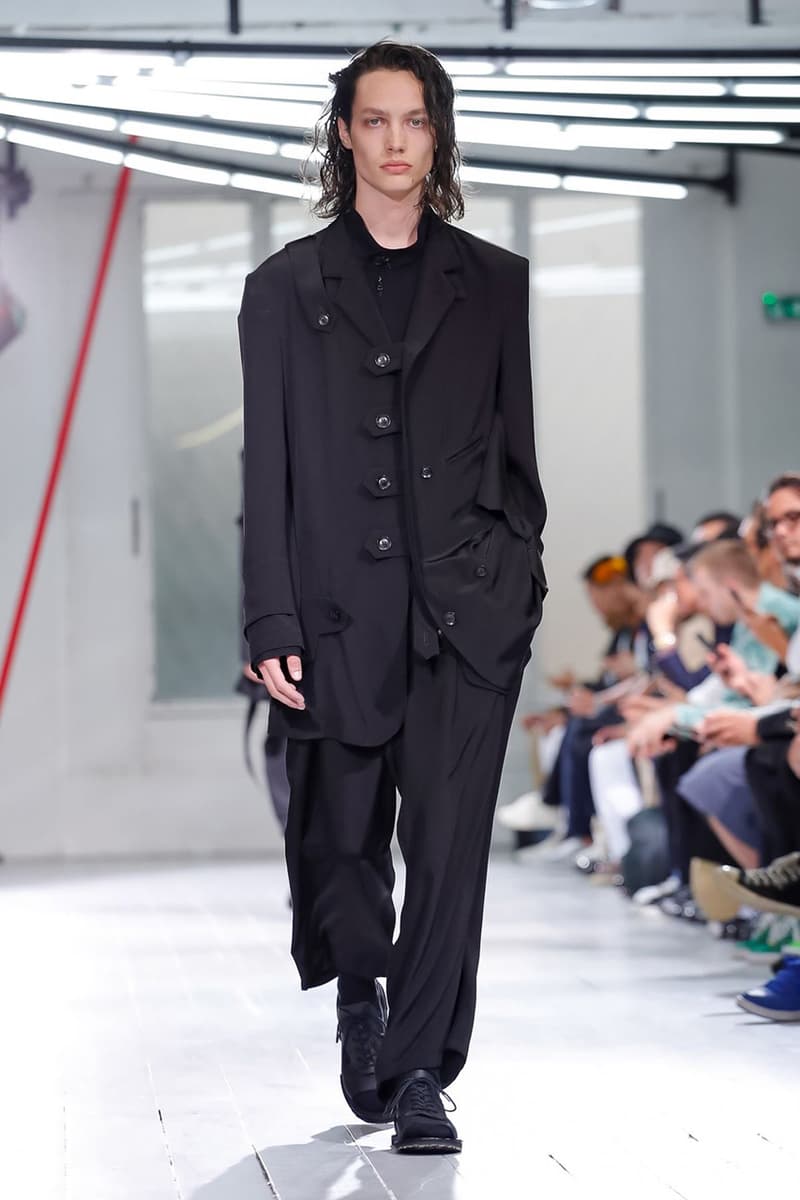 9 of 38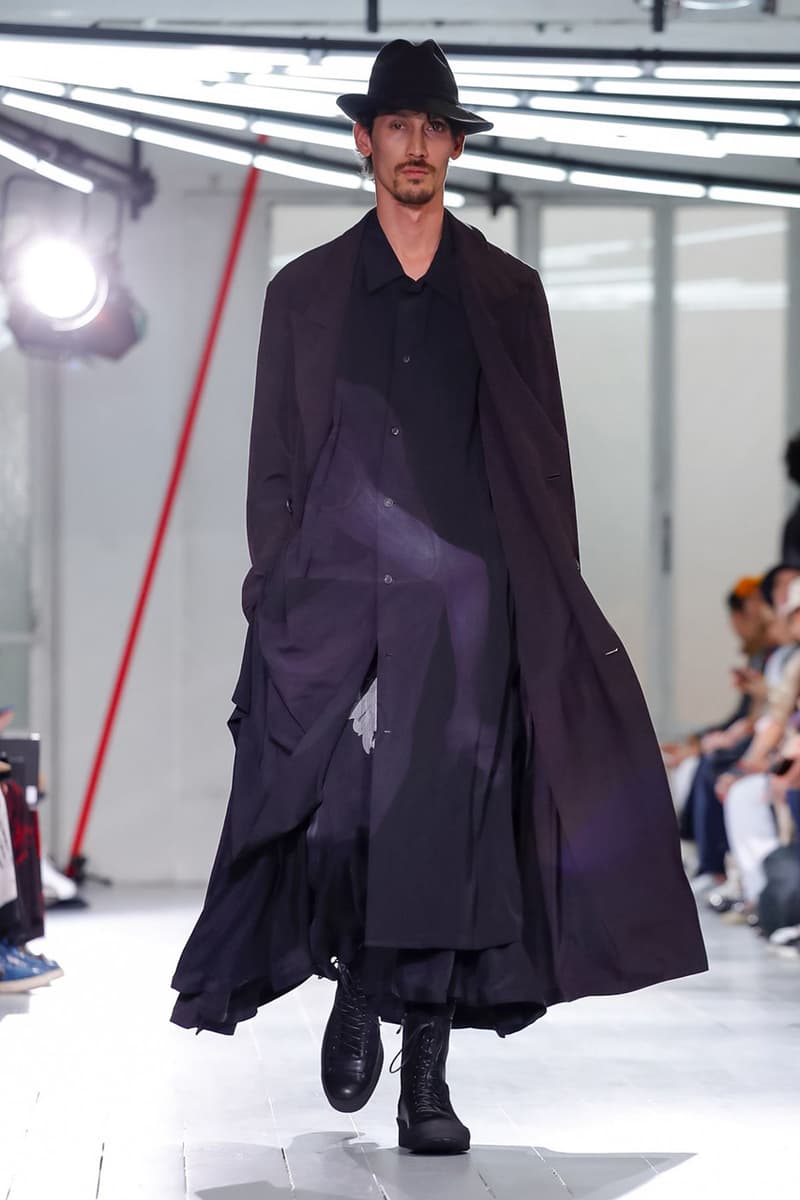 10 of 38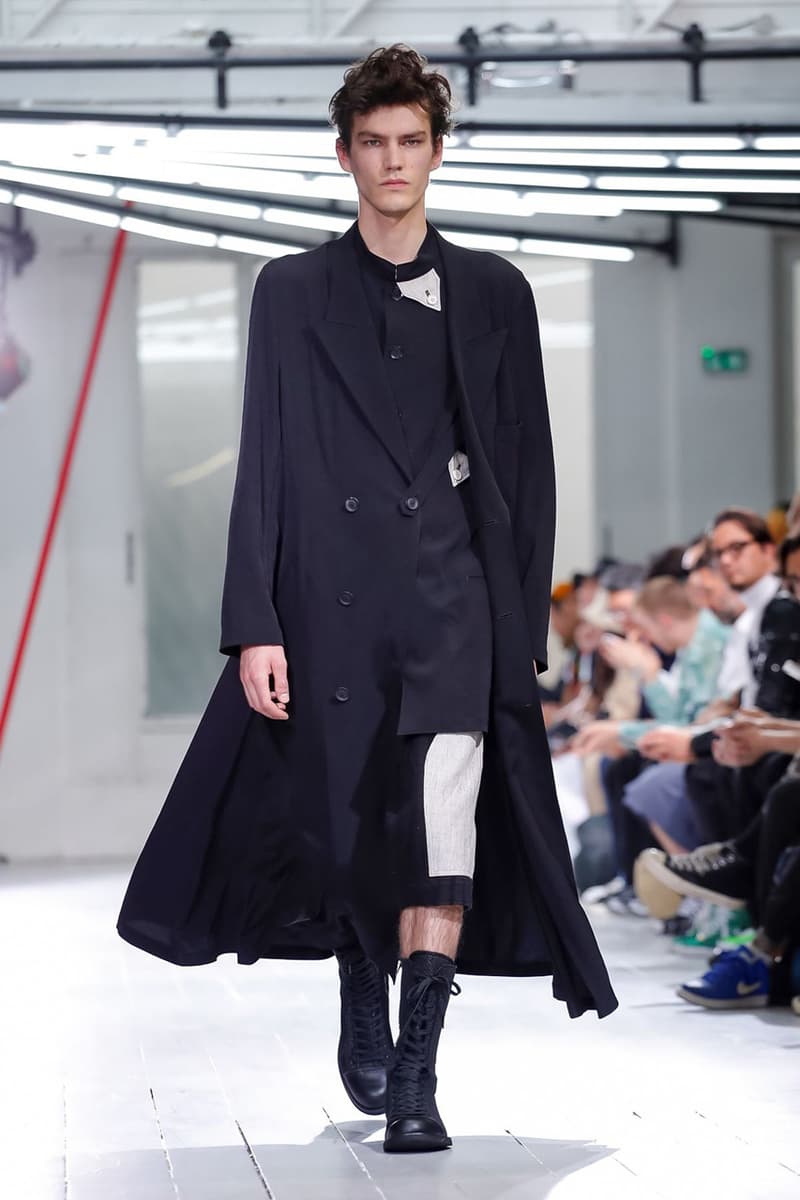 11 of 38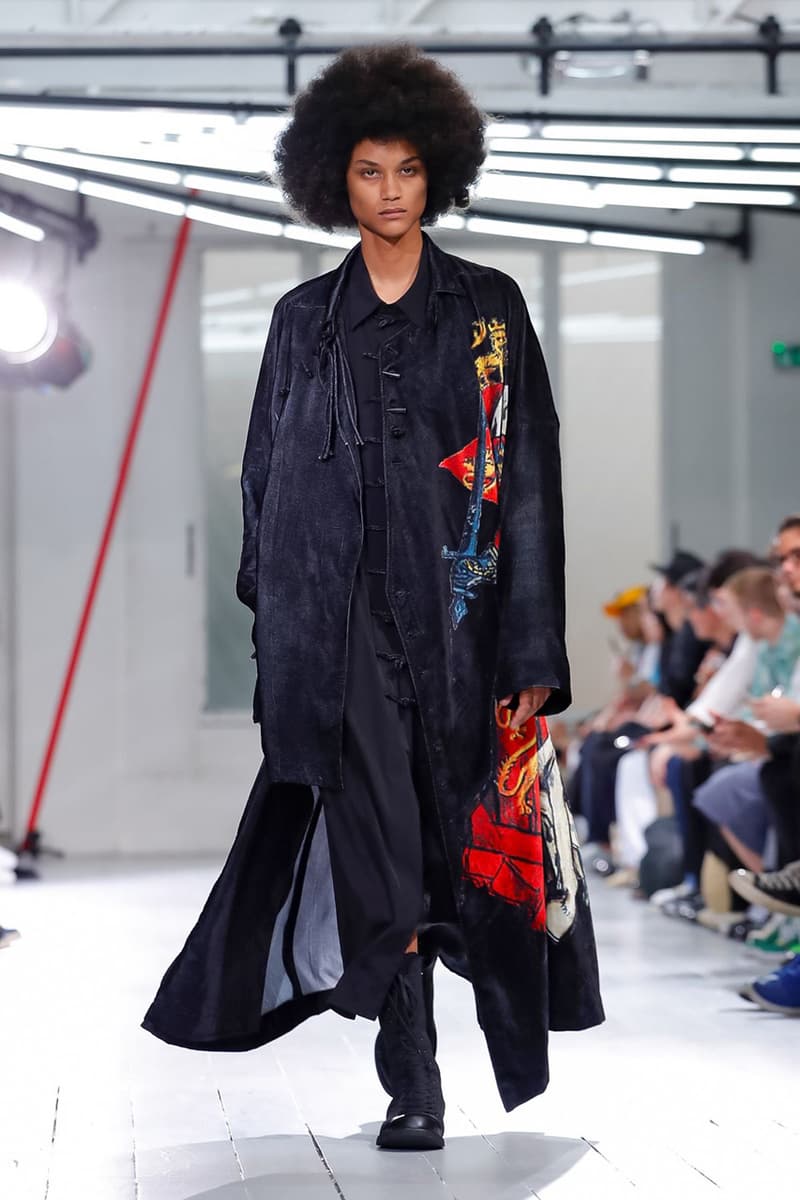 12 of 38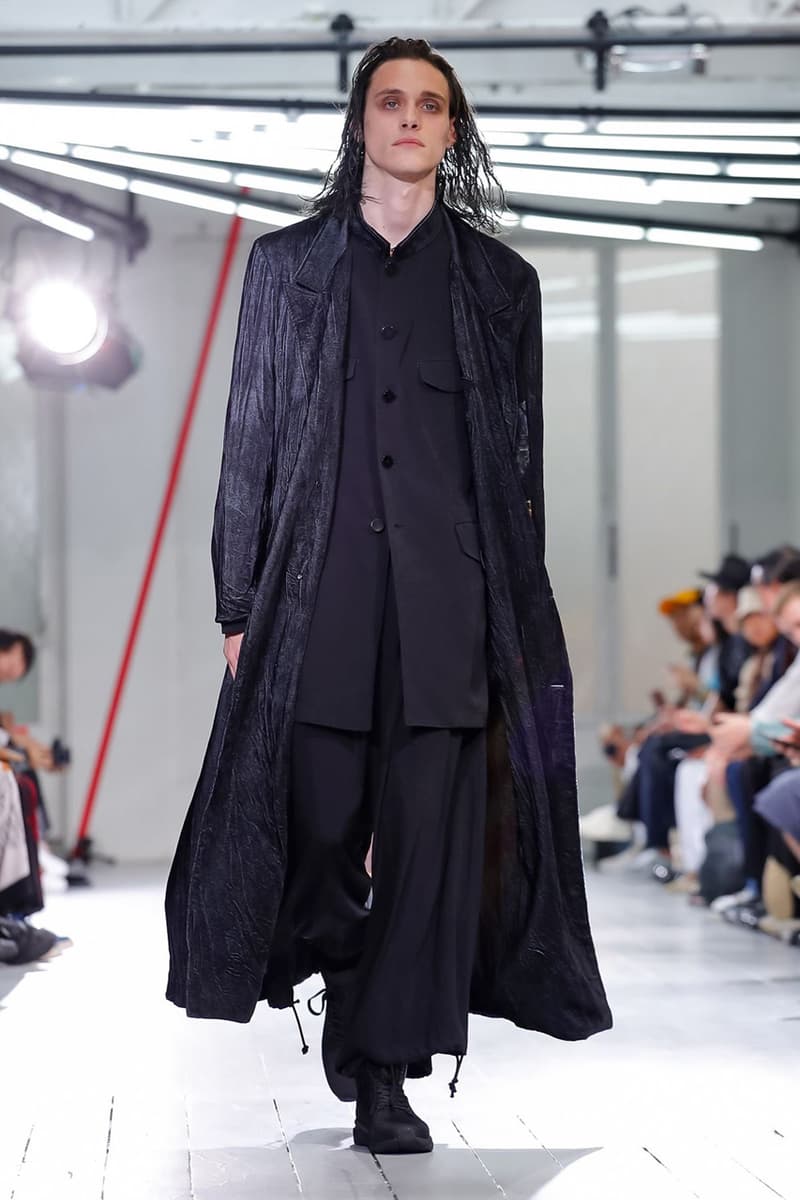 13 of 38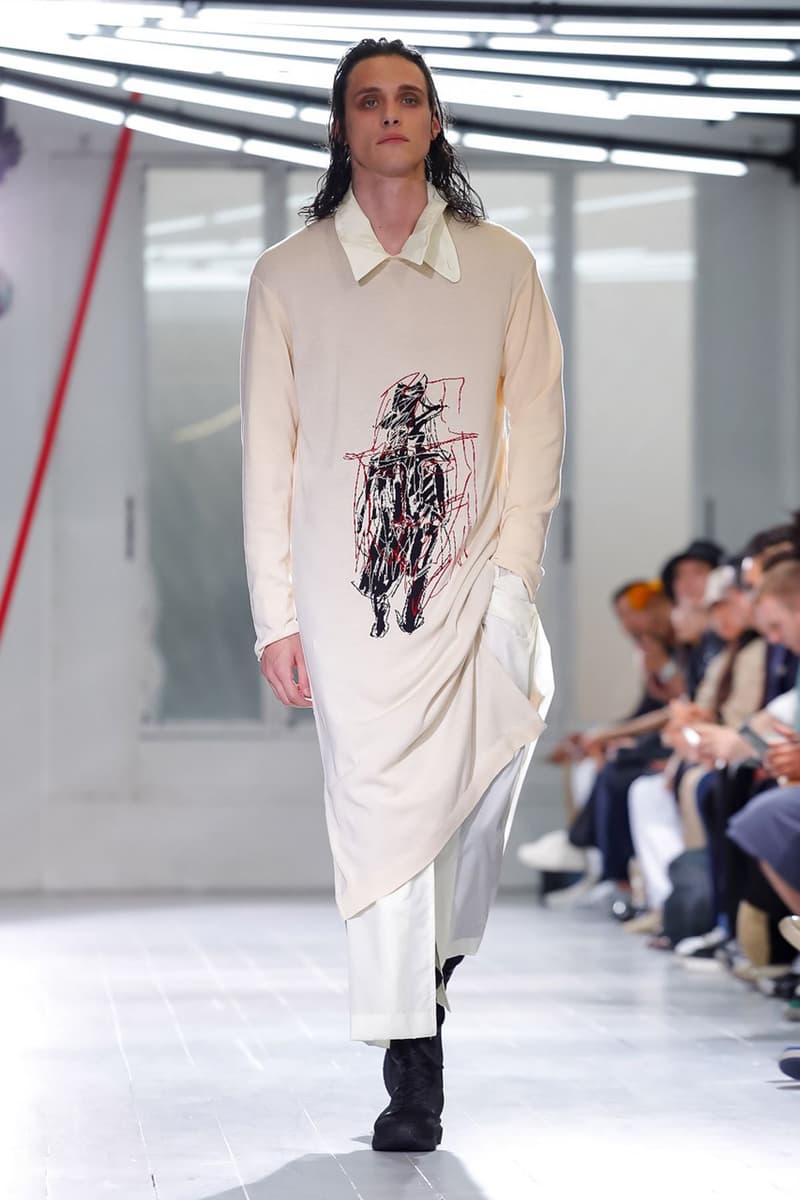 14 of 38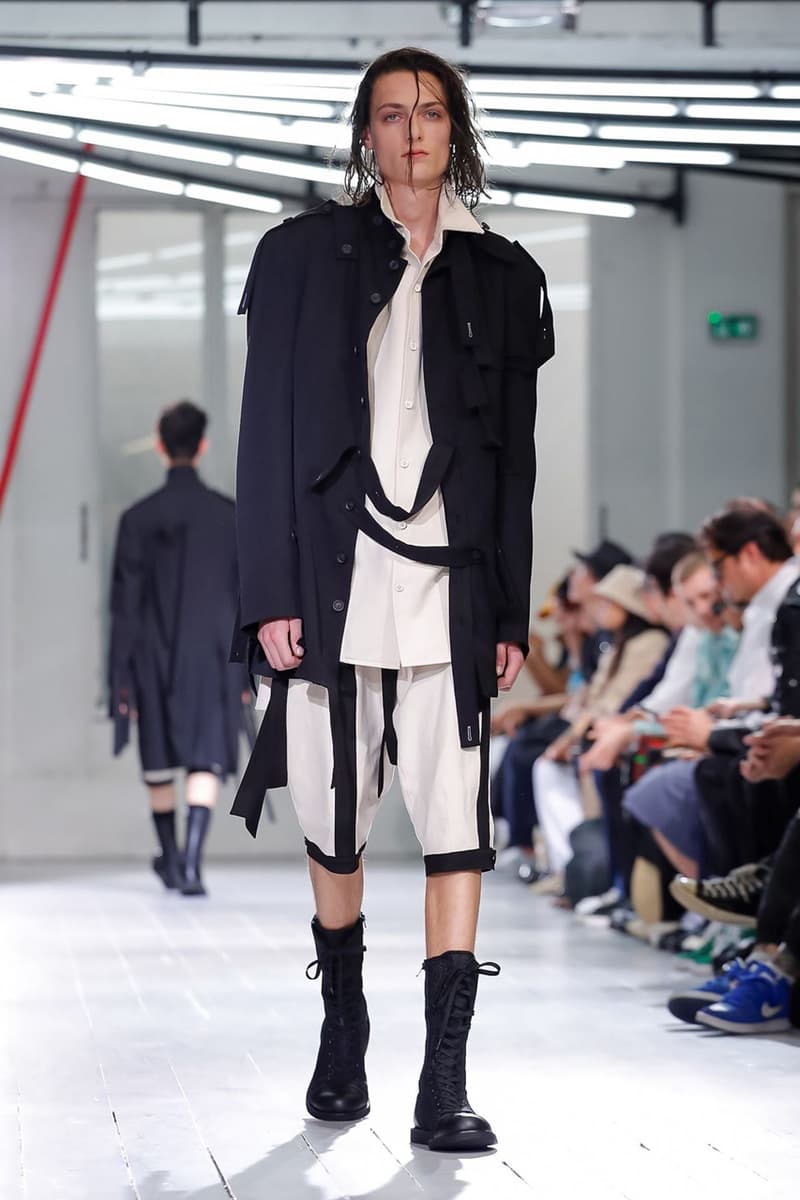 15 of 38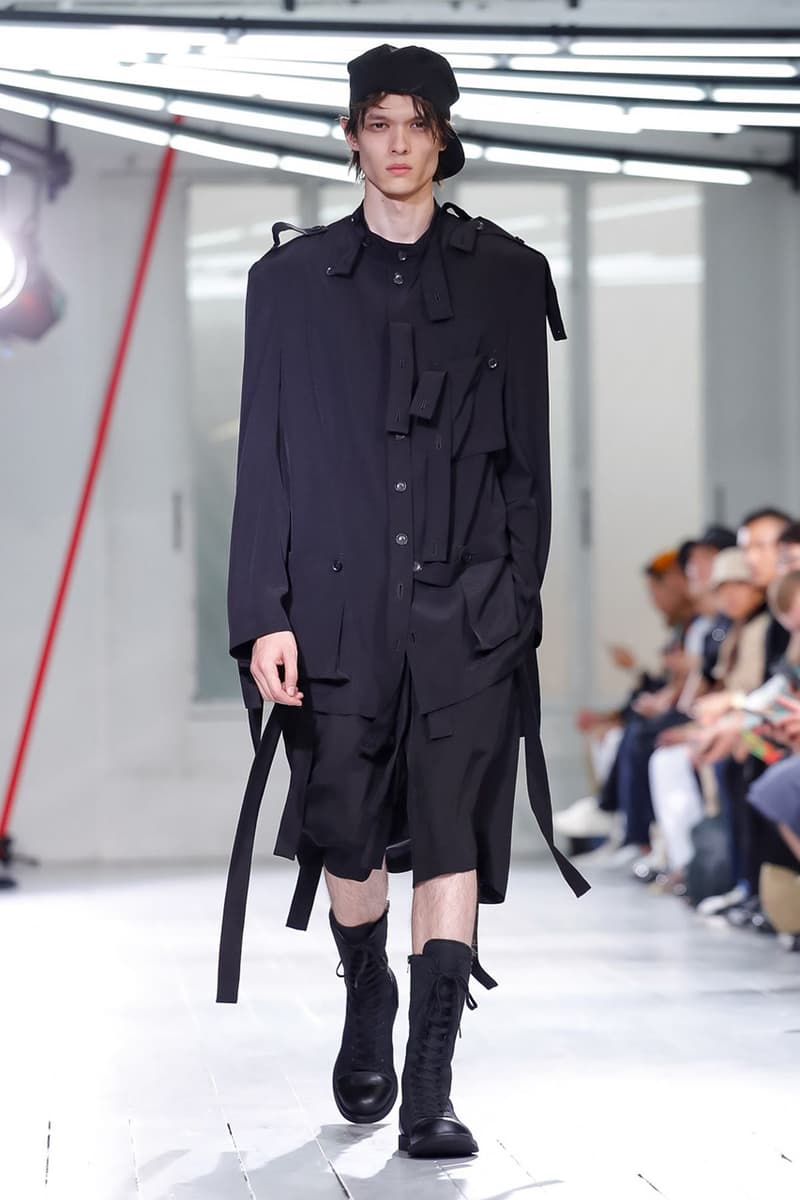 16 of 38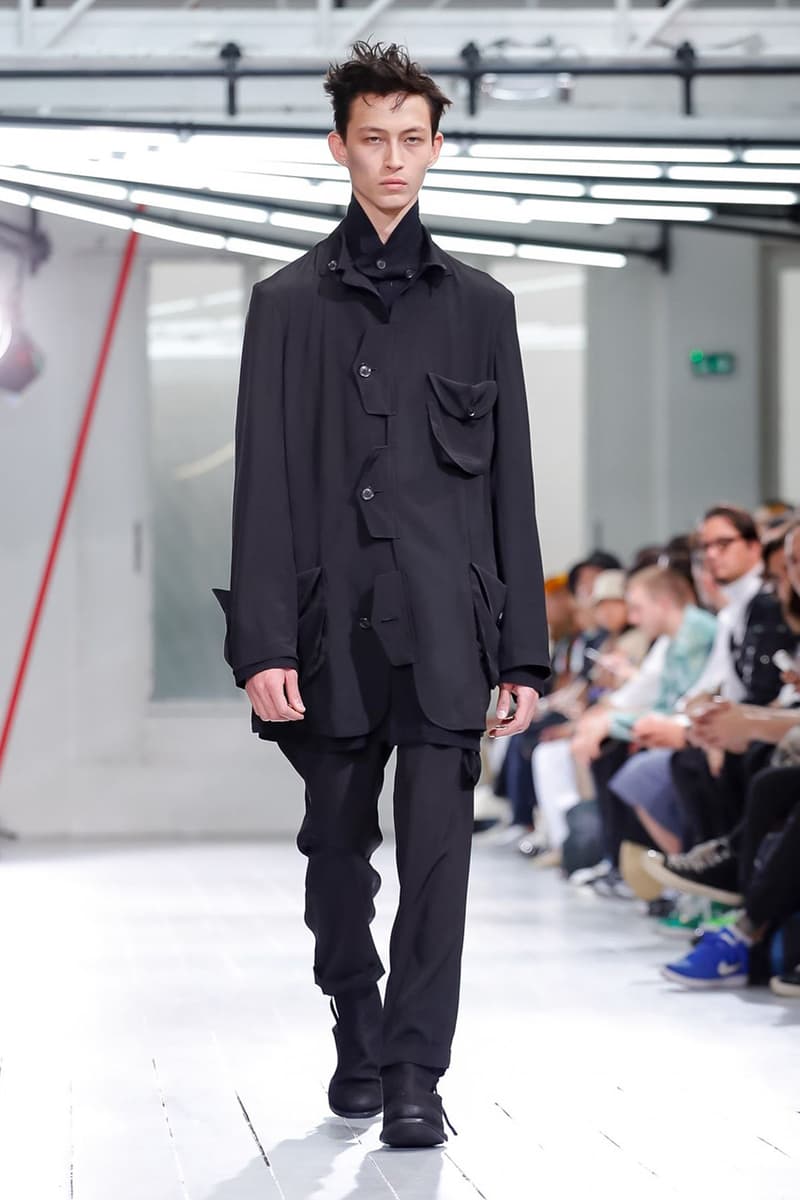 17 of 38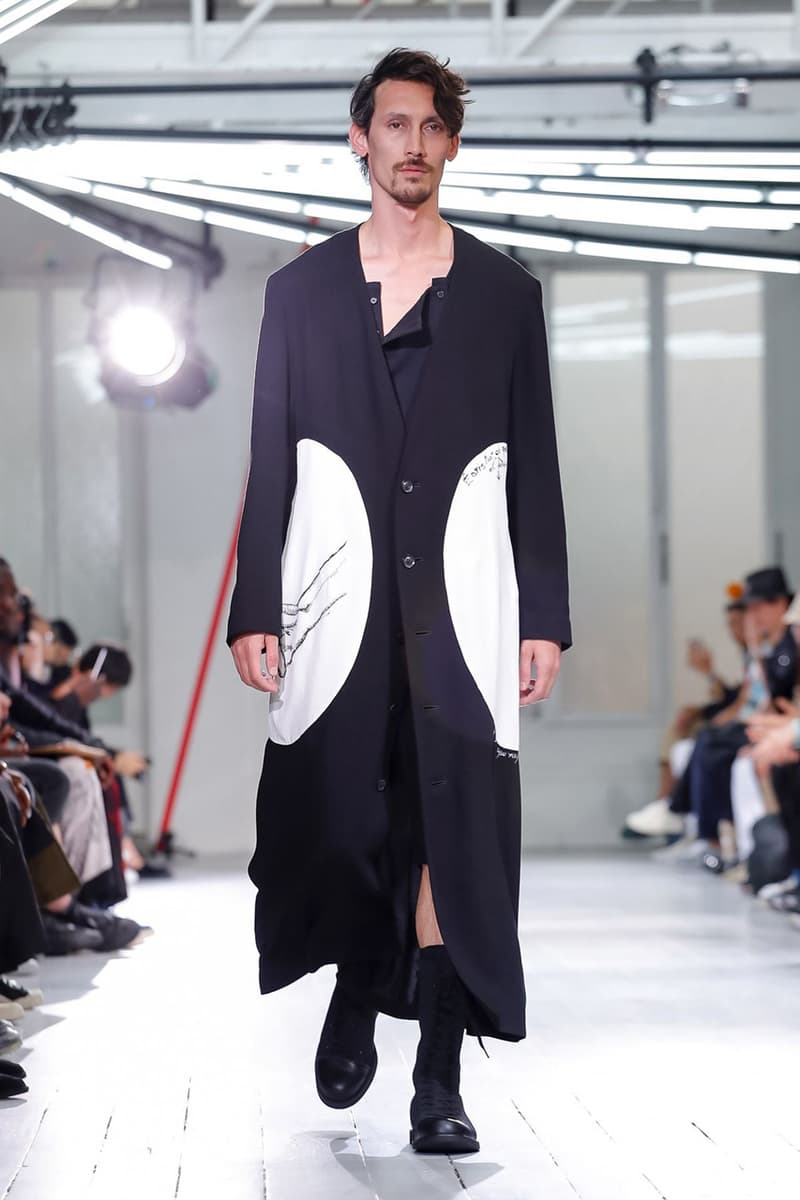 18 of 38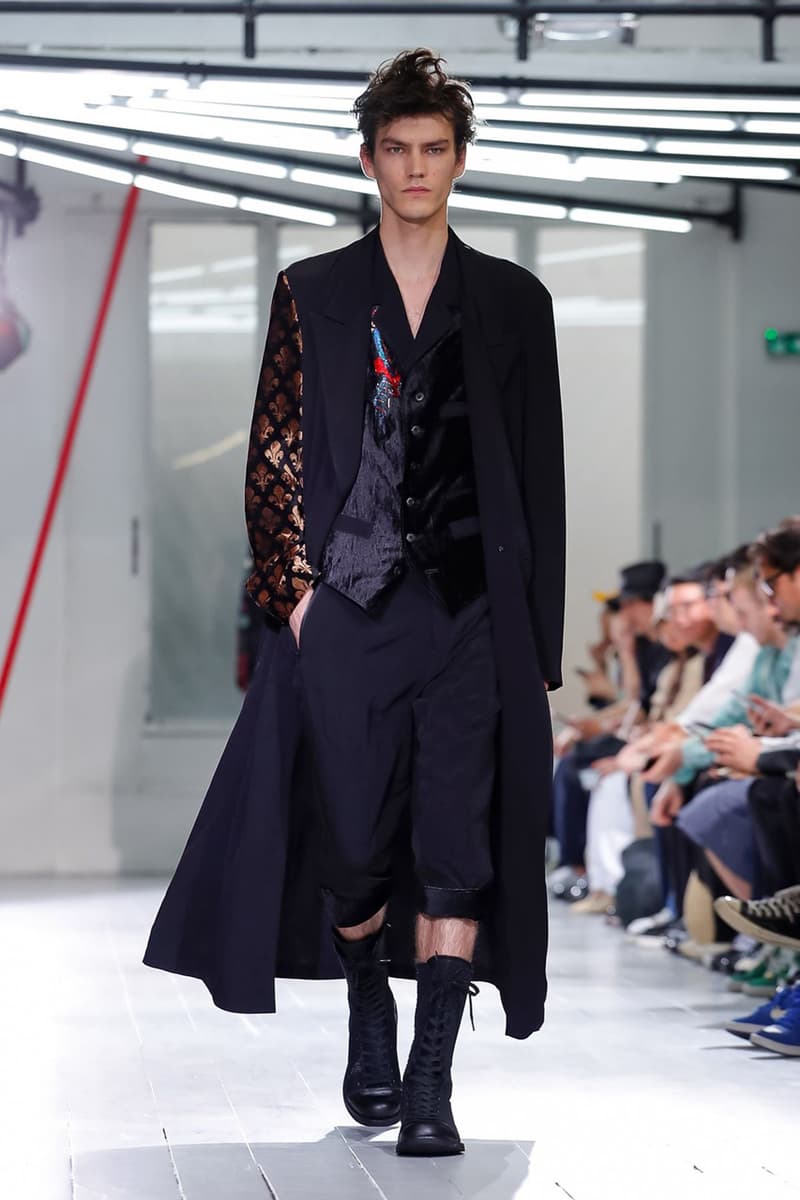 19 of 38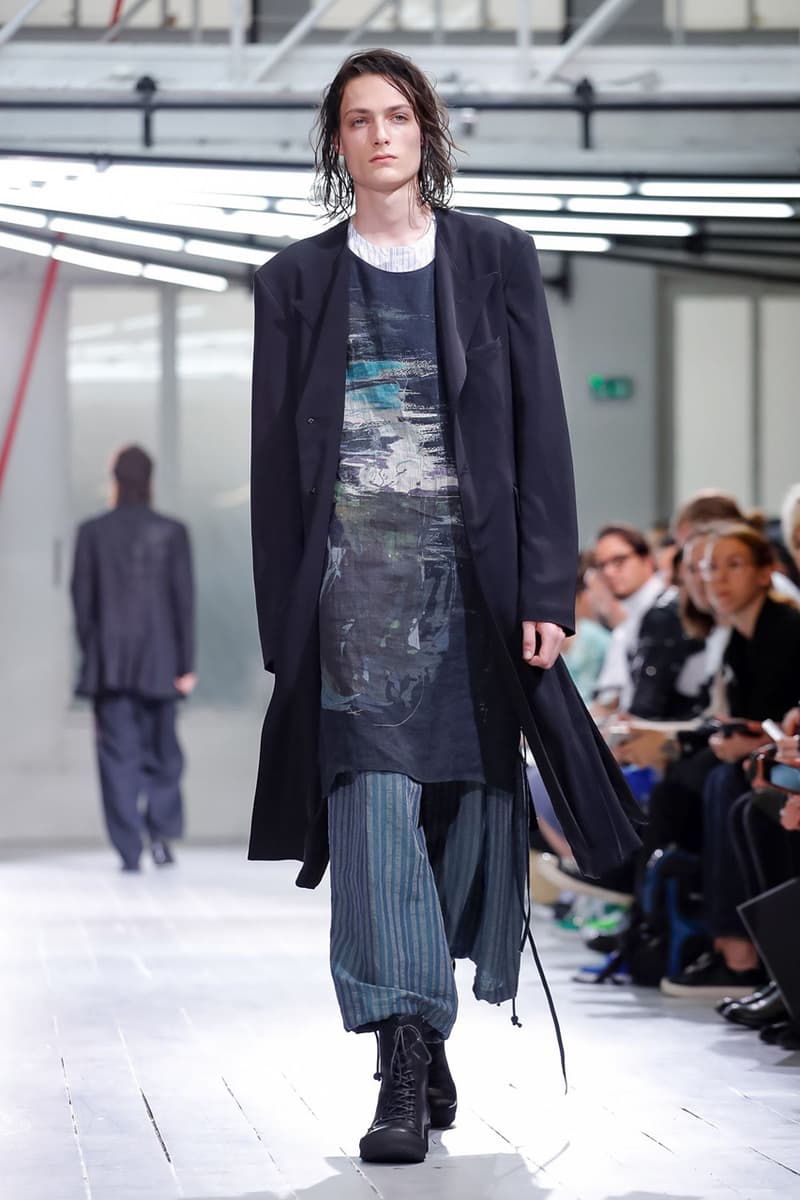 20 of 38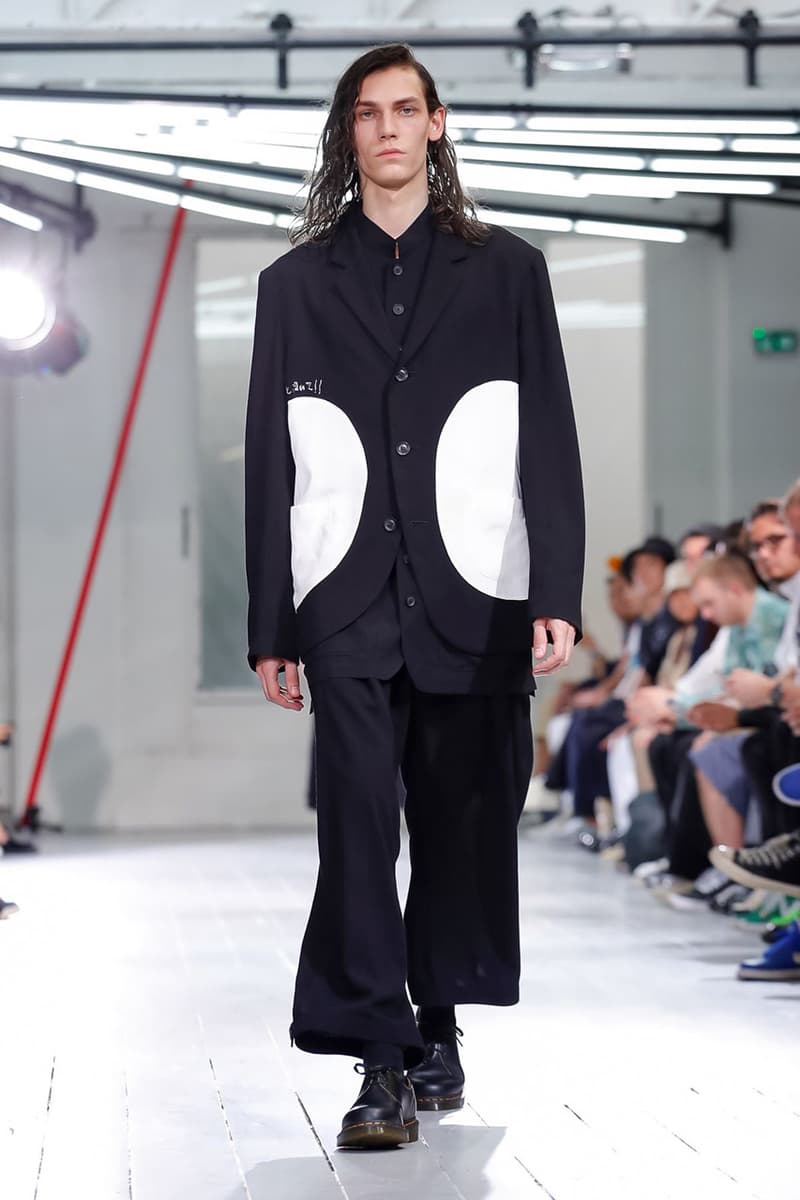 21 of 38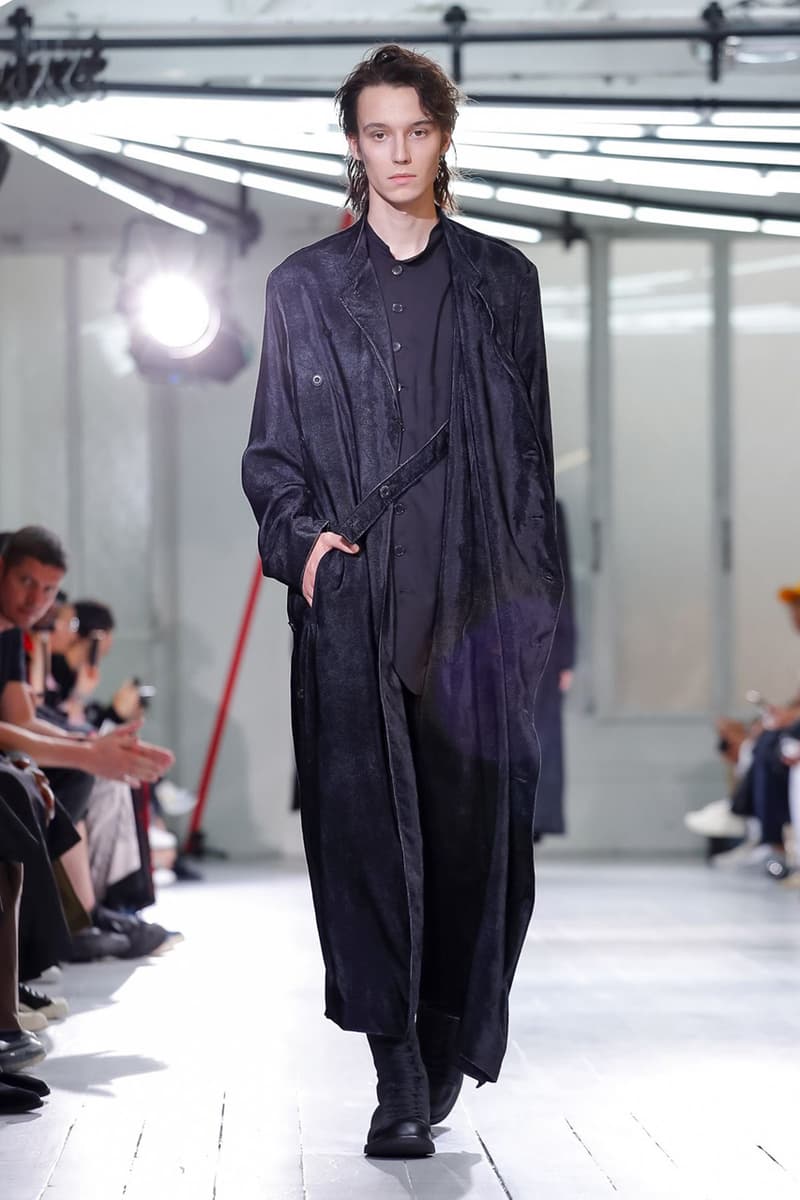 22 of 38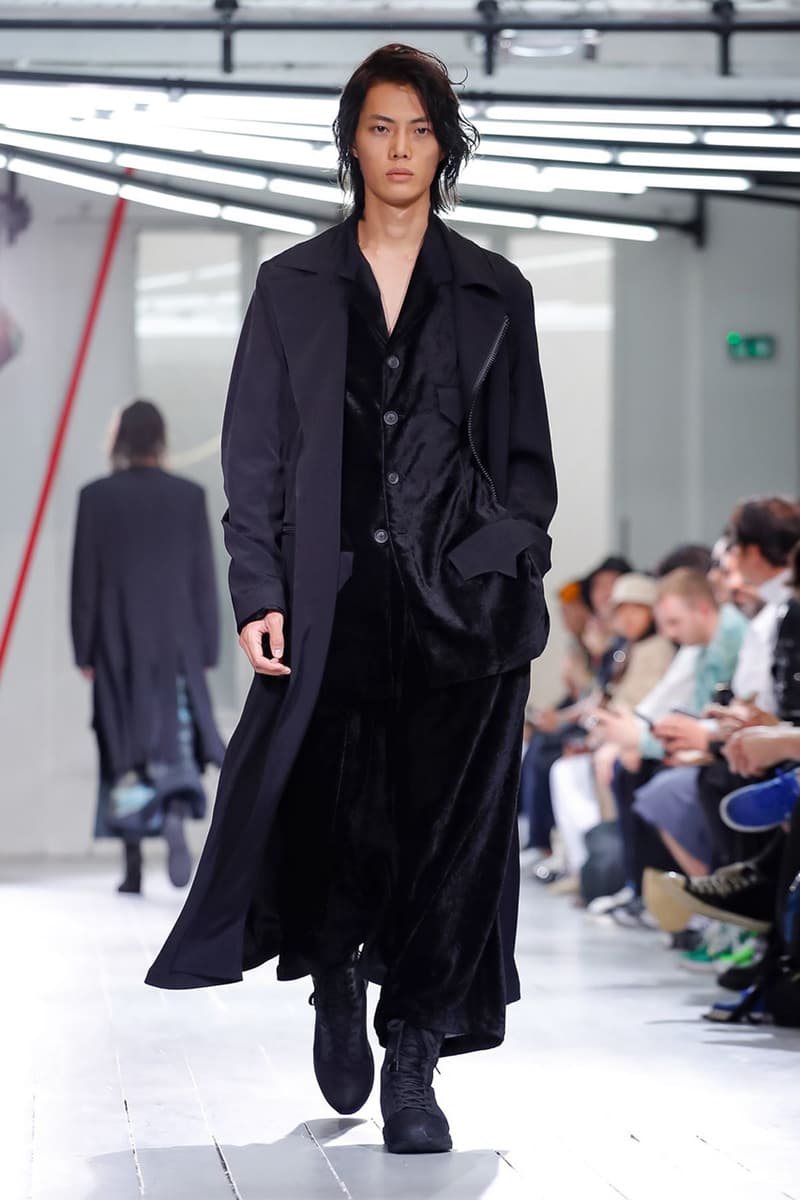 23 of 38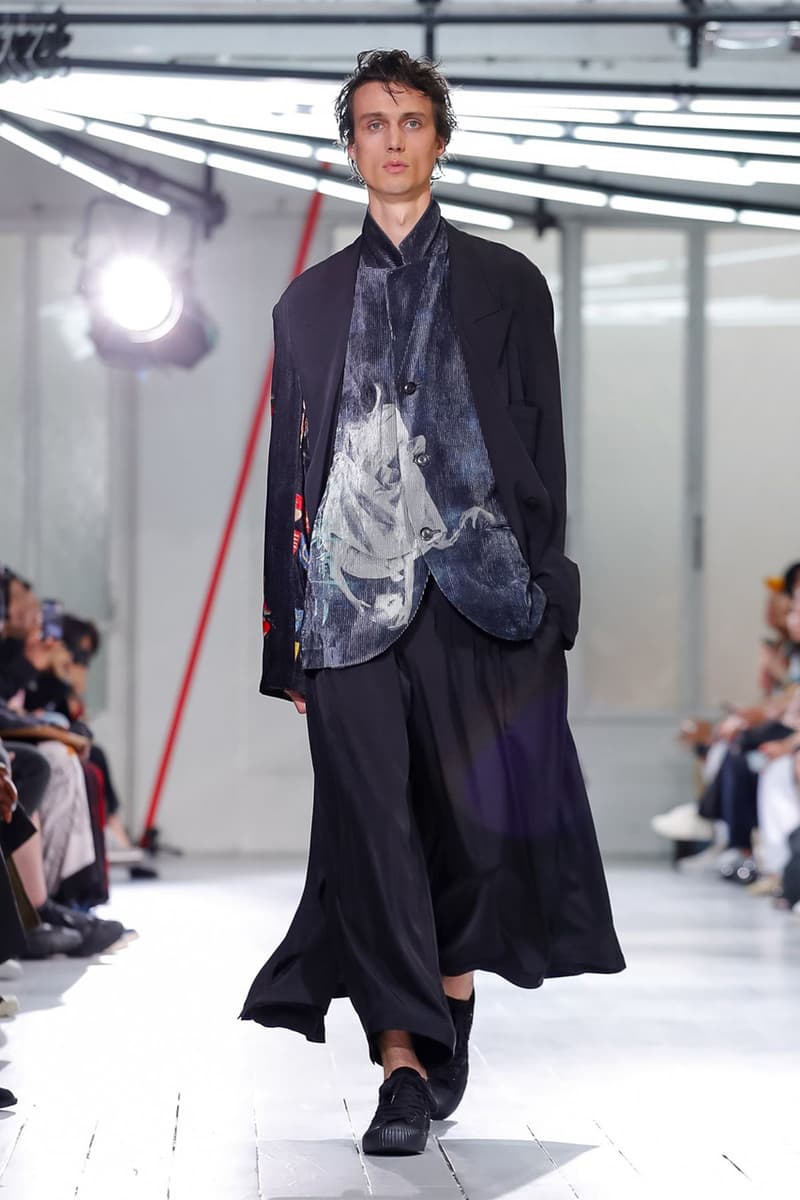 24 of 38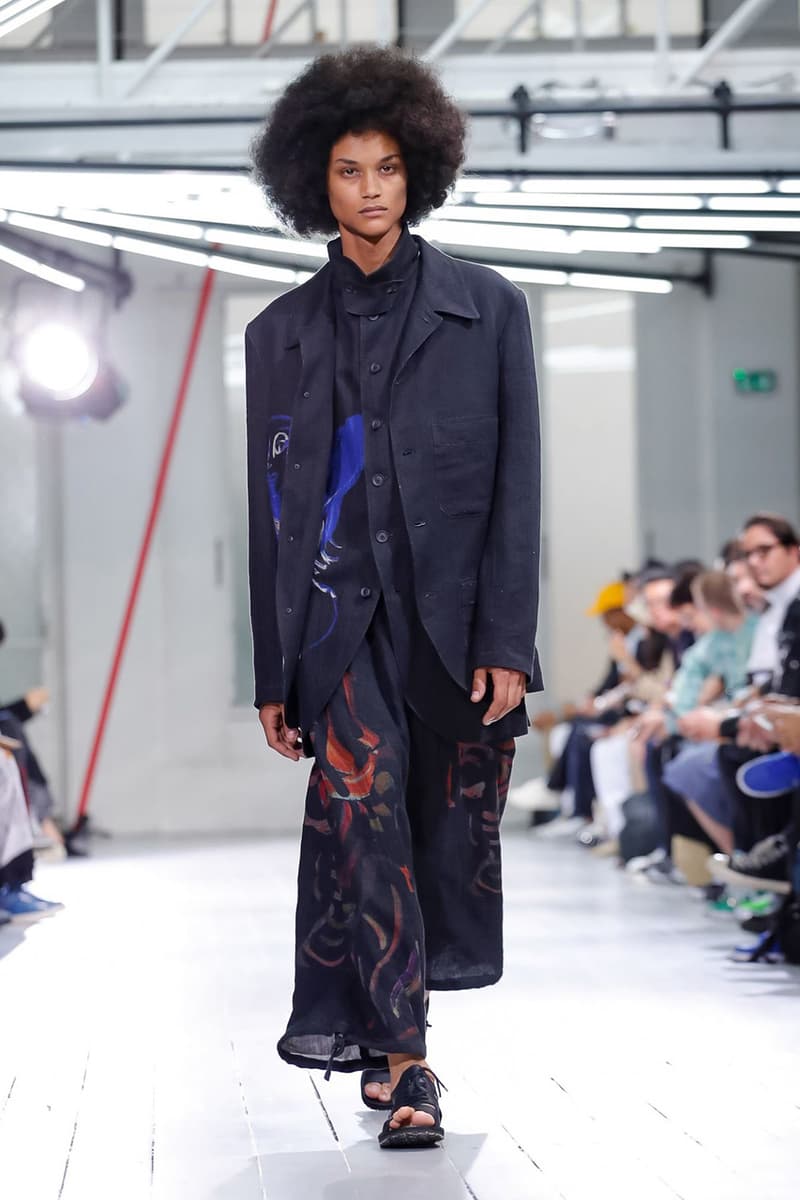 25 of 38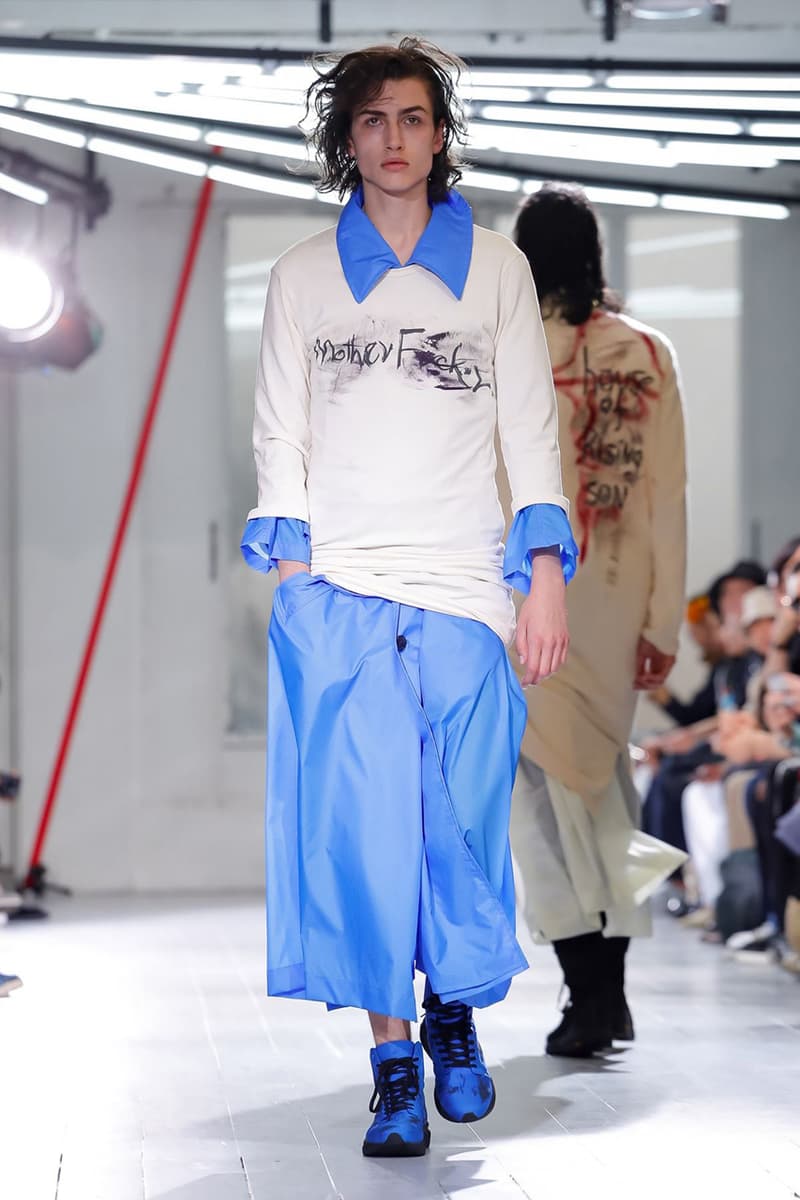 26 of 38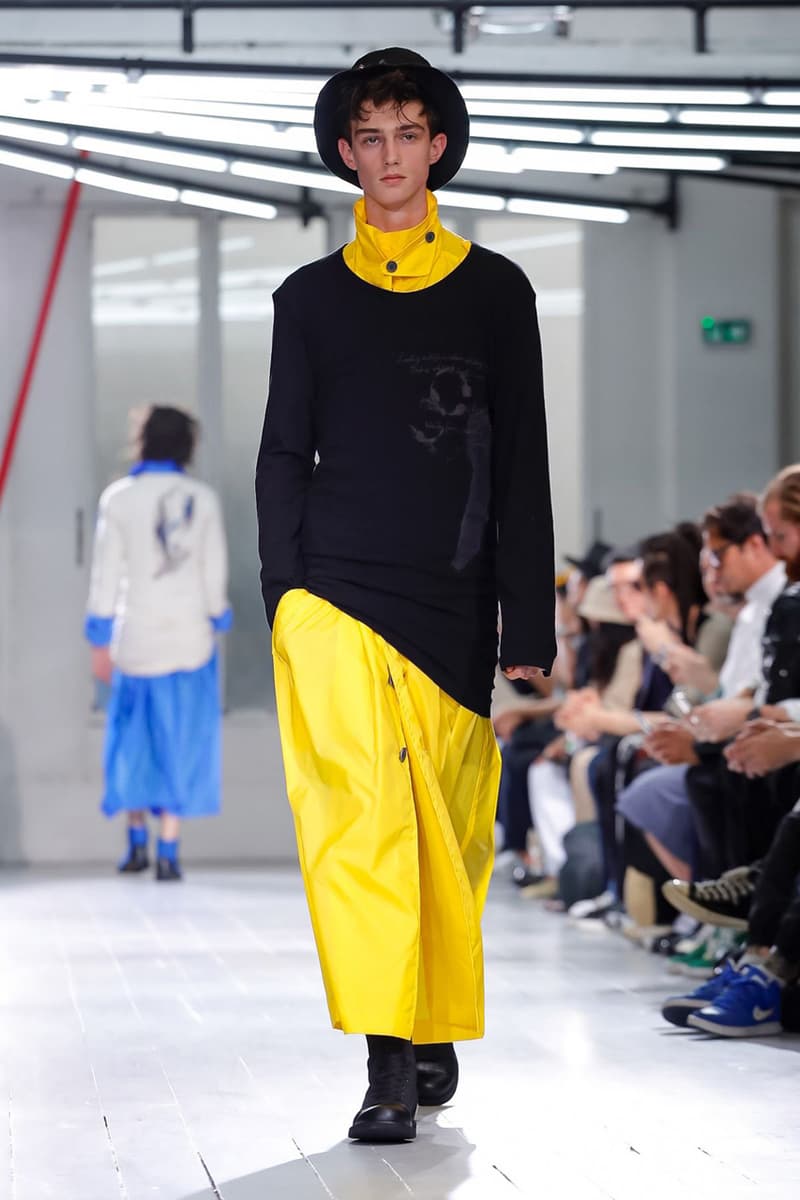 27 of 38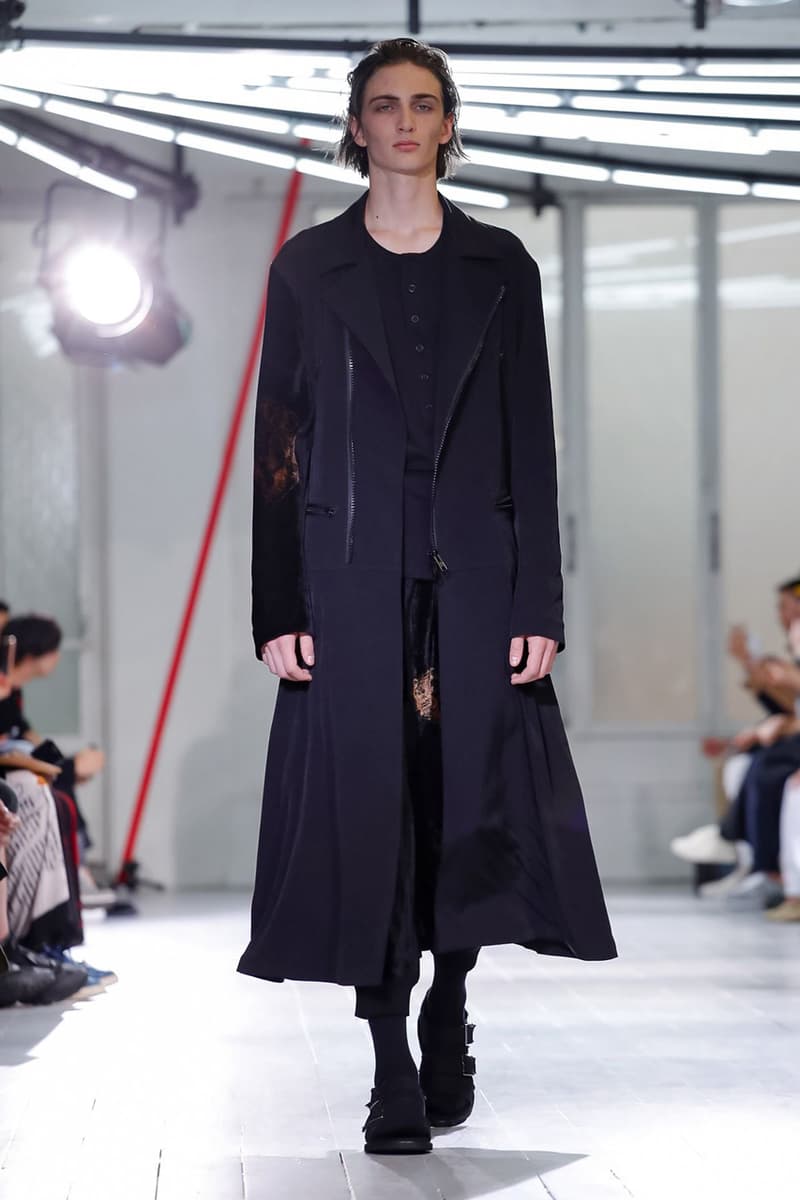 28 of 38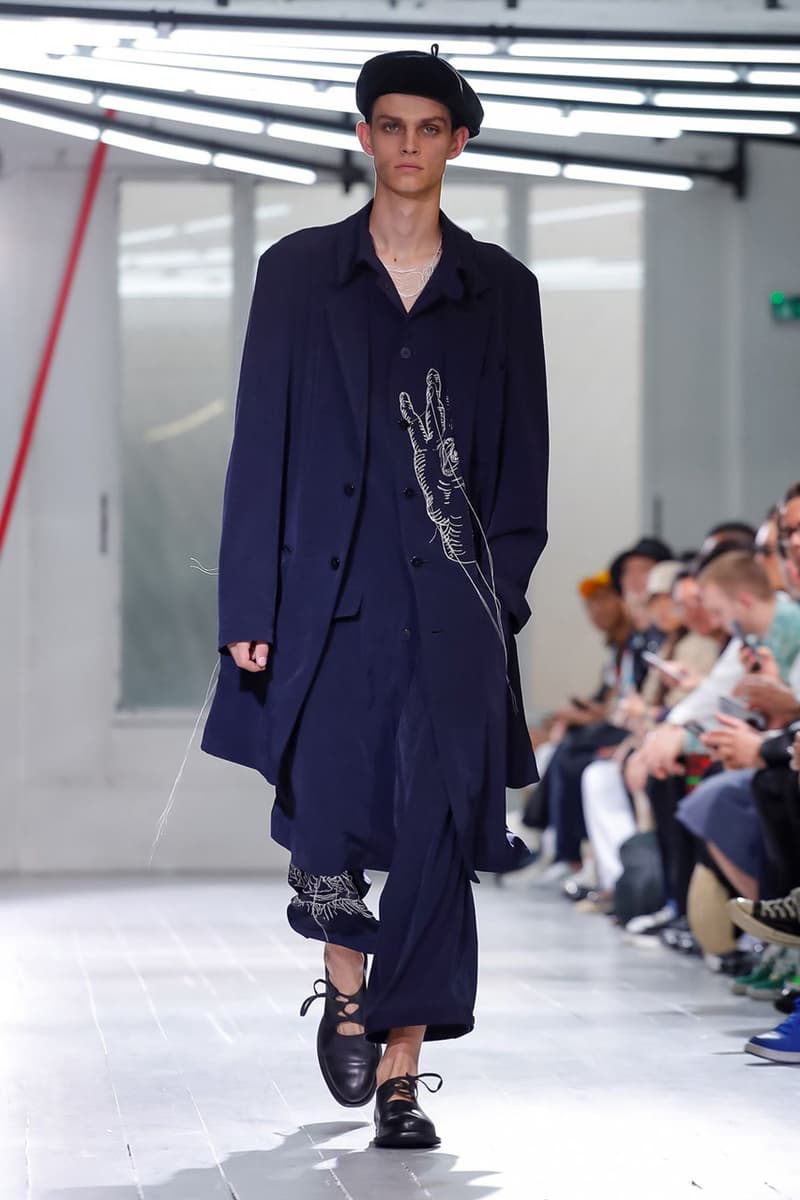 29 of 38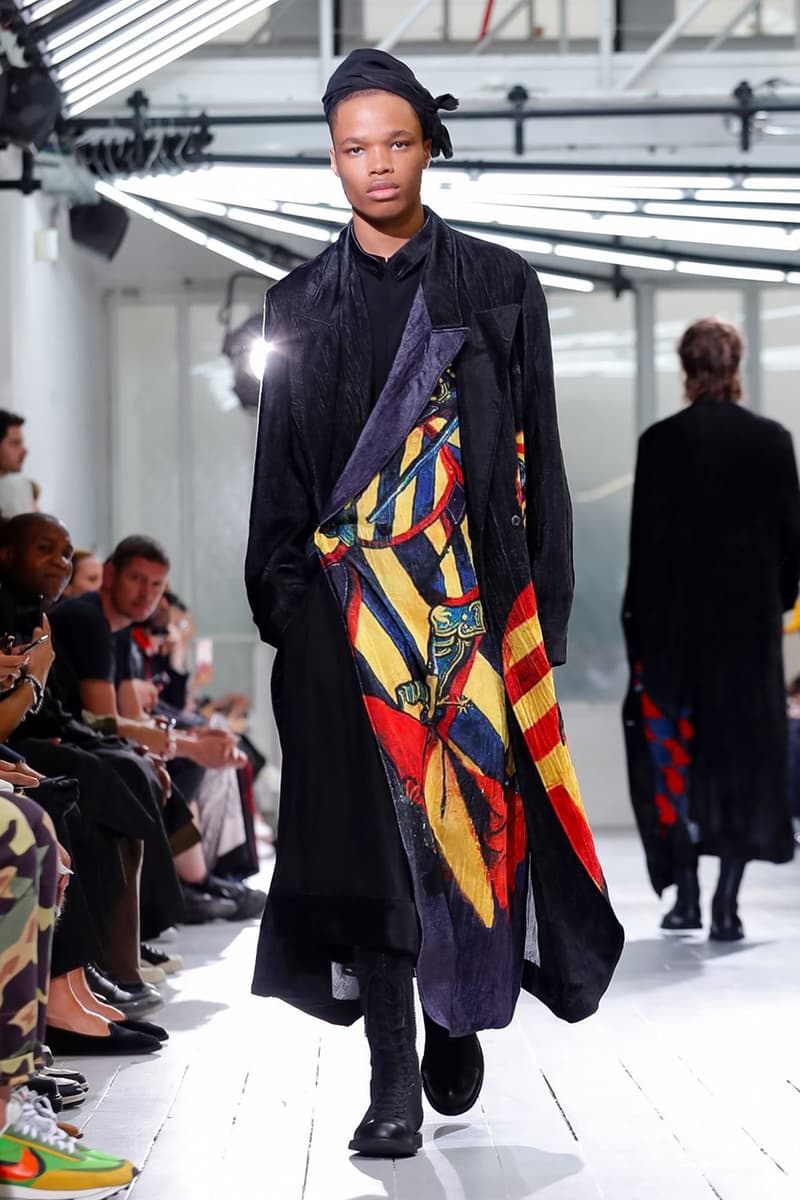 30 of 38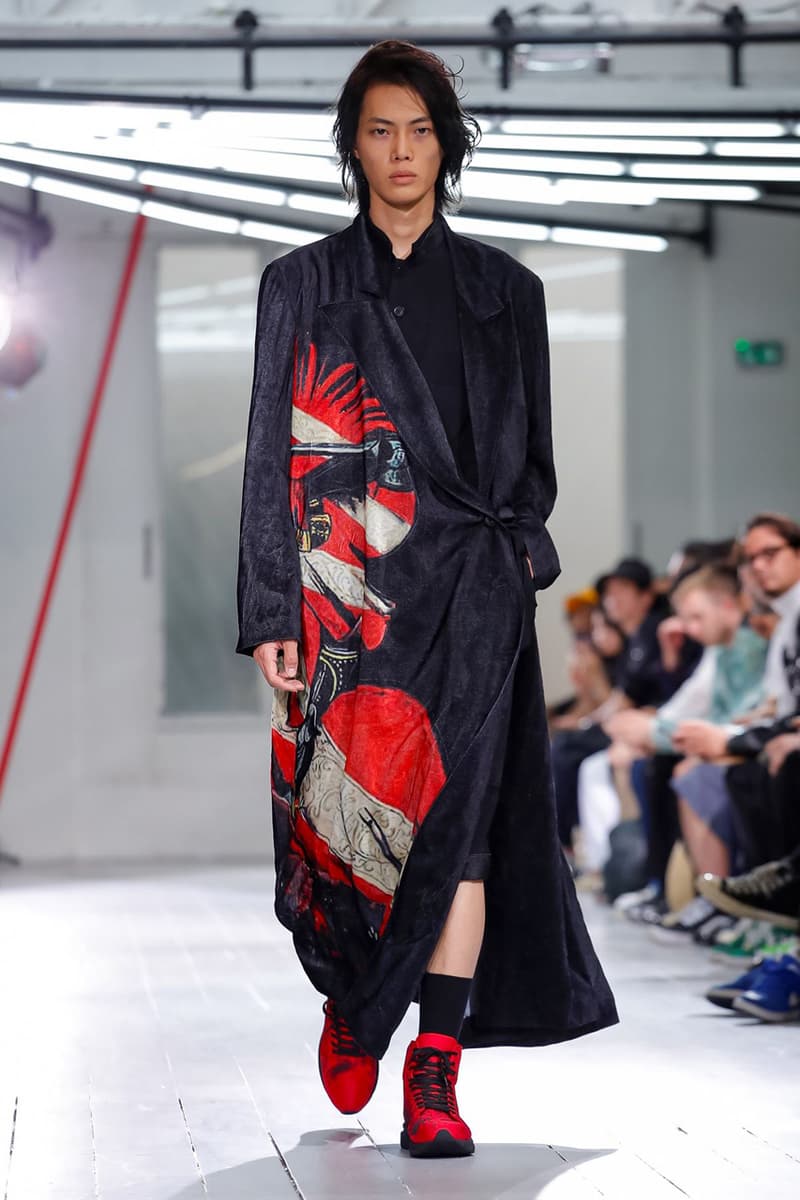 31 of 38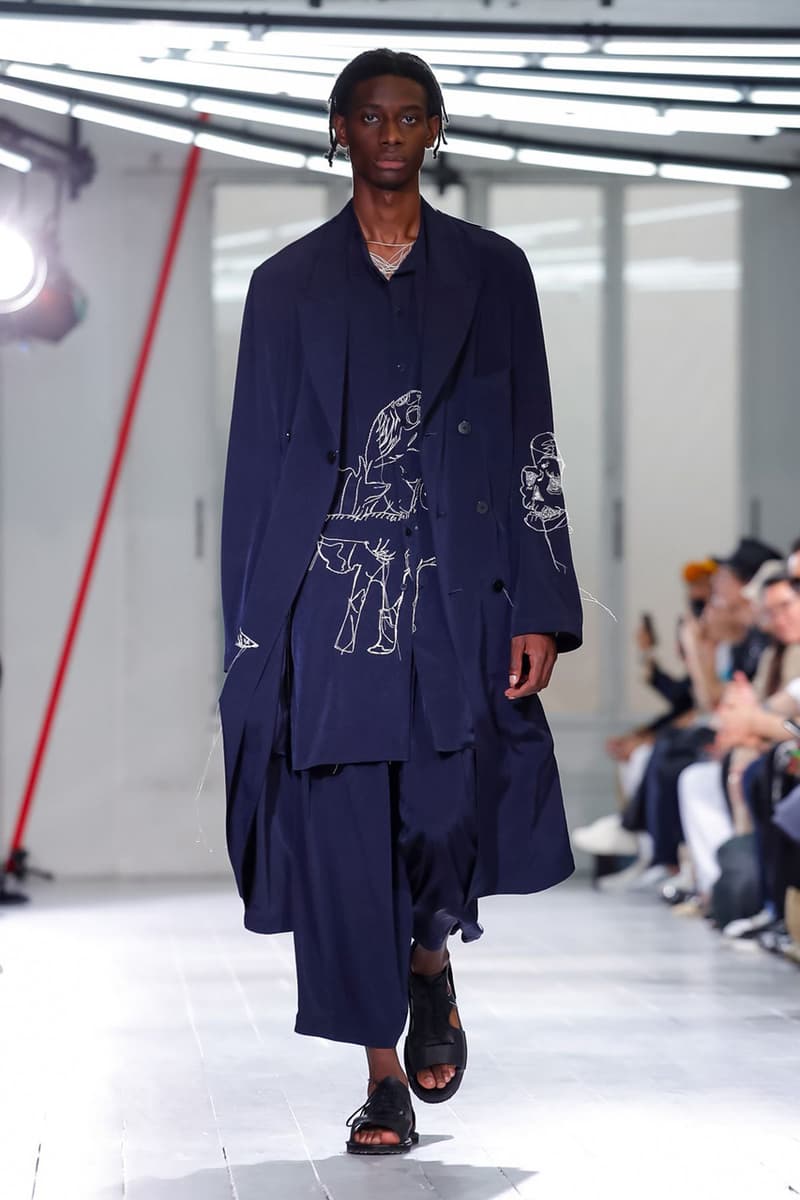 32 of 38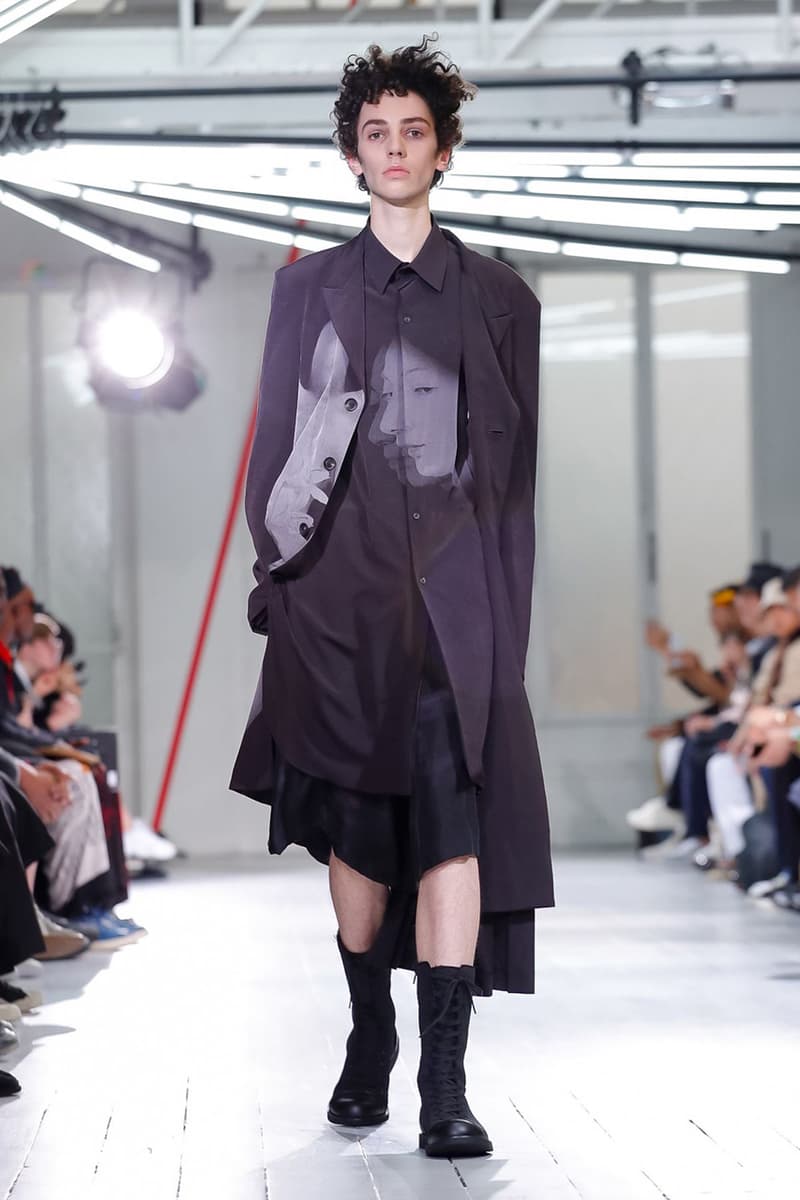 33 of 38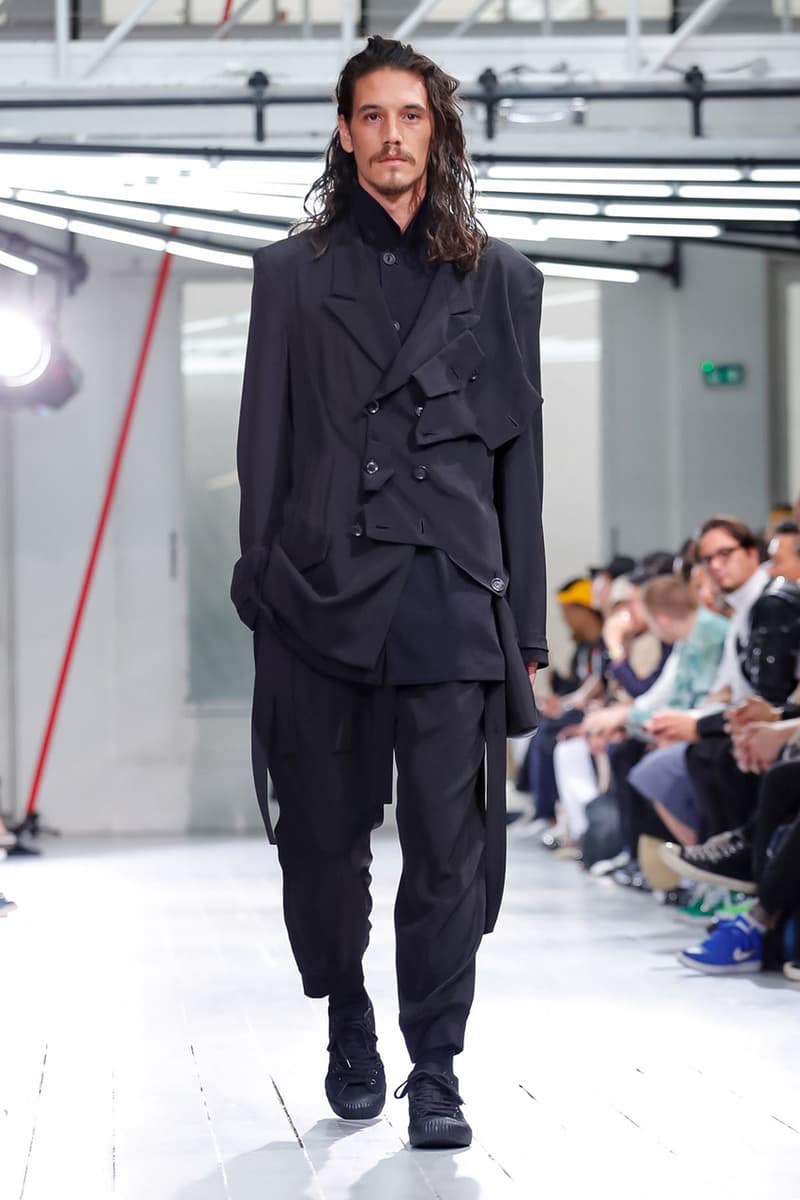 34 of 38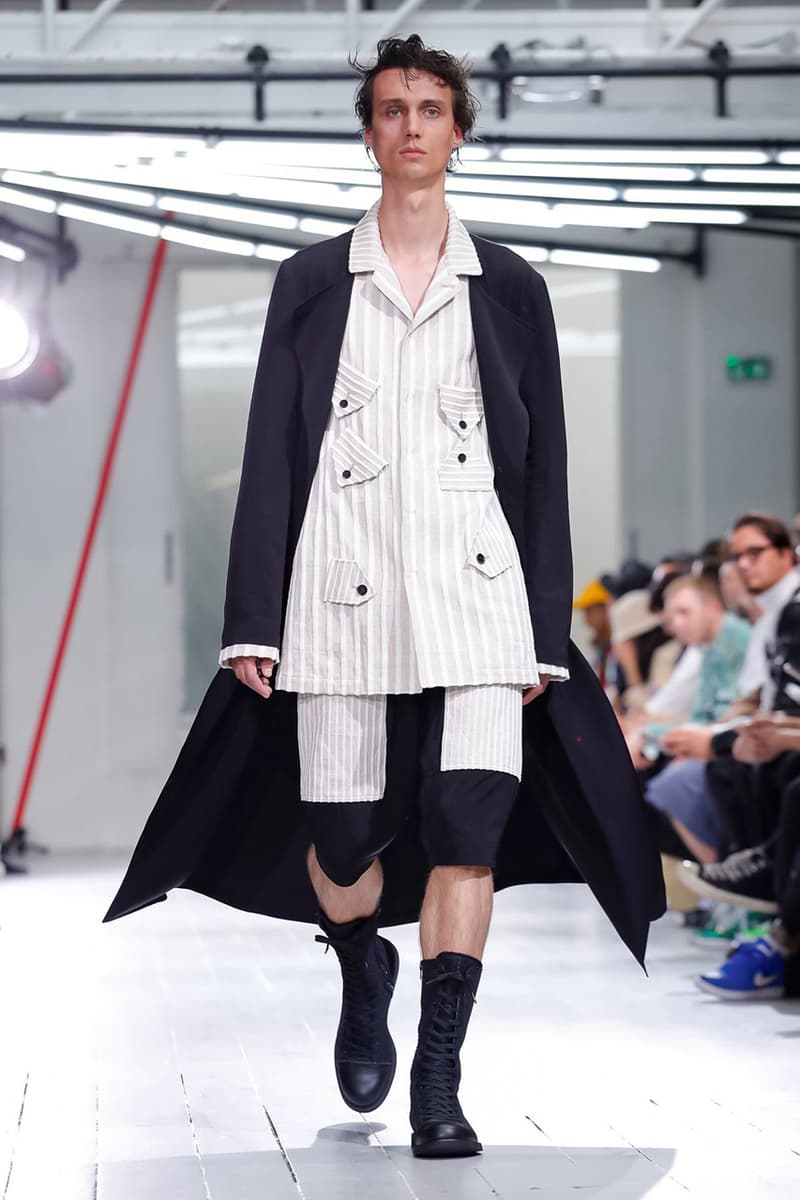 35 of 38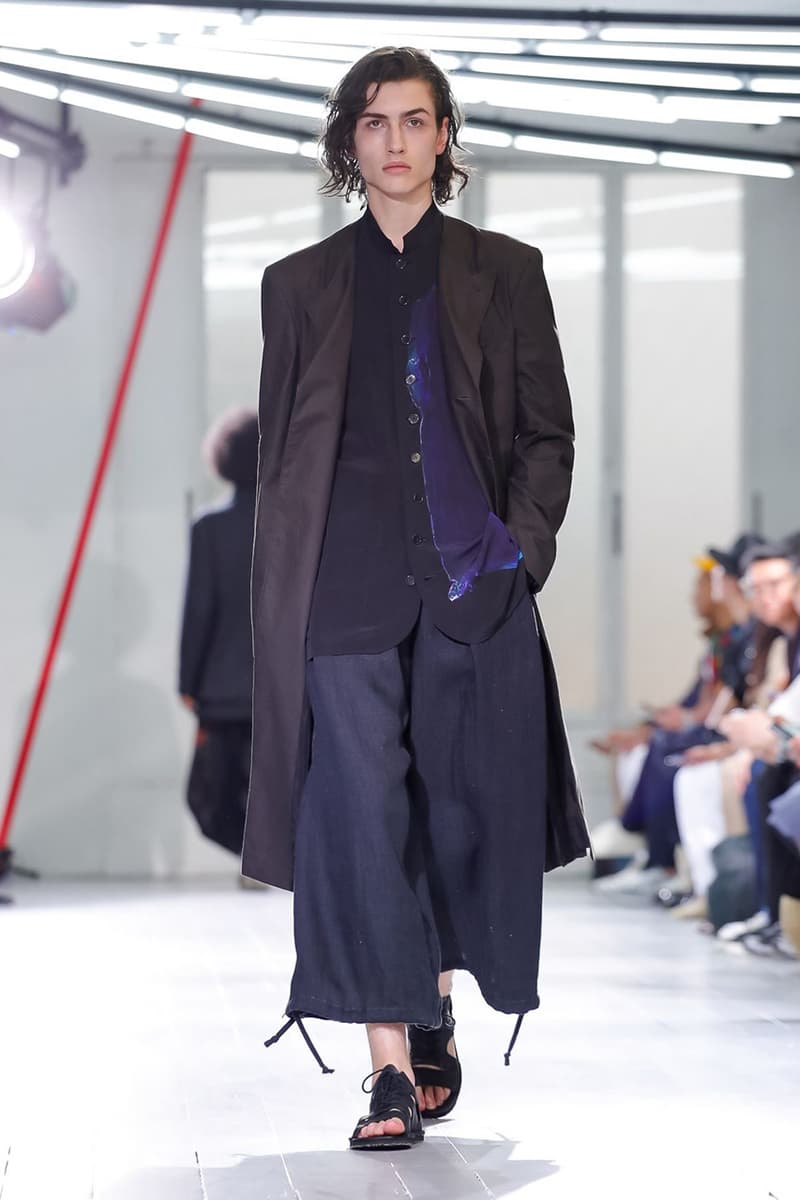 36 of 38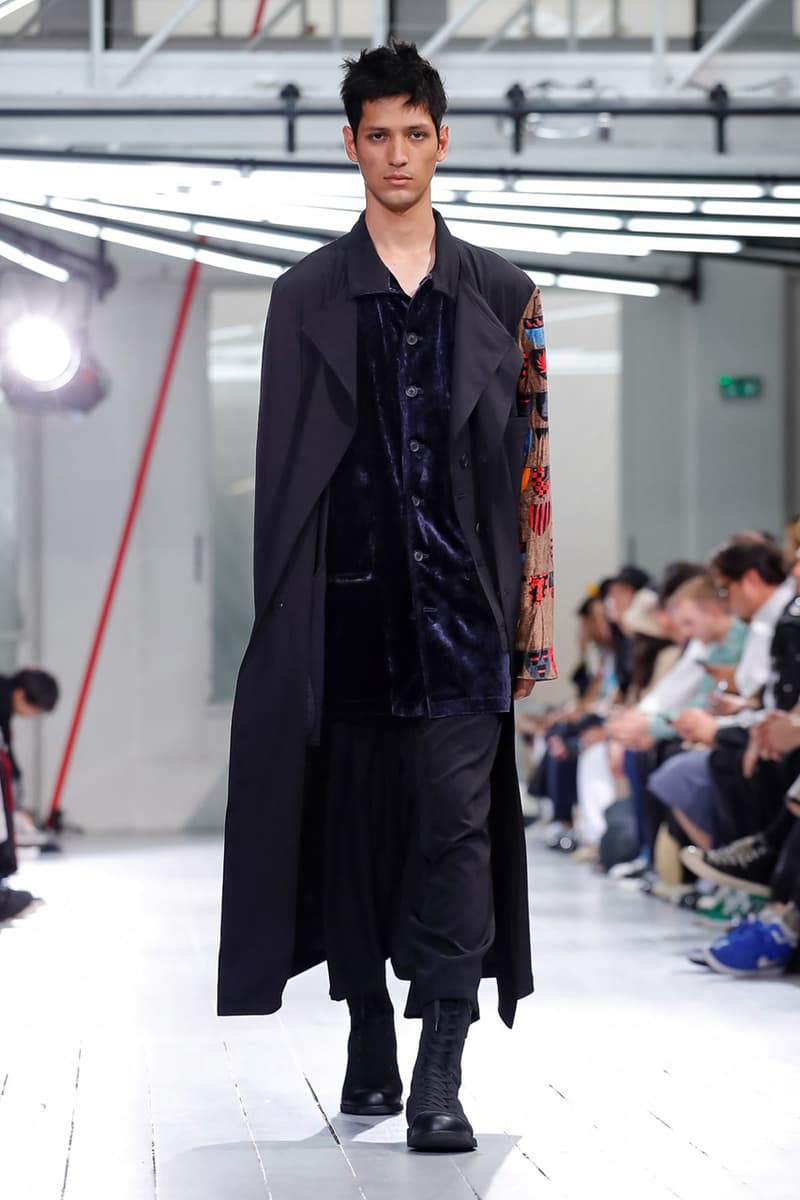 37 of 38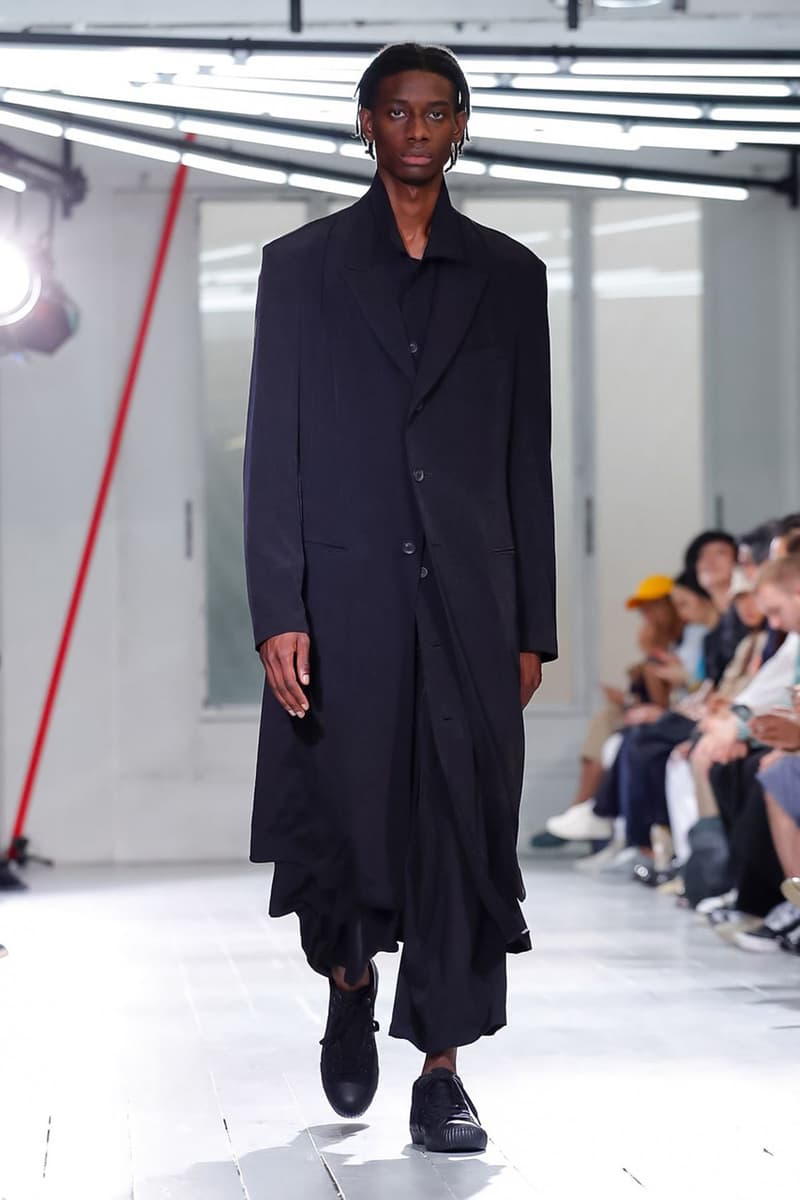 38 of 38
Spring/Summer 2020 sees Yohji-Yamamoto developing his menswear line in a direction plied to great effect in recent seasons, introducing more photograph prints and color-saturated prints atop his classic black outerwear and trousers. Though the Paris Fashion Week presentation wasn't a dramatic departure from his recent work, it did highlight some subtle shifts in application, applied to some of the designer's signature silhouettes.
Though Yamamoto recently debuted a new line with adidas, the only collaborative items on hand at the SS20 show were sporty running shoes and rubber-toed sneakers that hearkened back to classic military trainers. These effortless footwear options complemented the all-black boots and sandals that abetted the draping coats, longline jackets and extended-length shirting that appeared throughout the range. A military influence resurfaced by way of cargo pocket shirts and coats bolstered by a multitude of dangling straps, while classic wool gabardine overcoats offered more illustrative imagery, swirling paint doodles and faded photographic prints reminiscent of recent Yamamoto offerings.
Aside from intentionally-jarring tonal blue and yellow looks, the majority of the goods on display were executed in the designer's preferred black shade, emphasizing the graphic accents and distinctive proportions. Flowing pants were juxtaposed against culotte-style shorts in striped, patterned and tapered iterations, a suitable complement to the more dramatic layers above. These included velvet shirts, washed silk outerwear and hybrid wool coats that offered zippered closure at double rider's length and a single contrasting velvet sleeve.
Check out Yamamoto's latest seasonal runway imagery above.
Elsewhere, we went backstage at Yamamoto's first Y's runway show in five years.