U.S. Bans Yachts, Cruise Ships & Private Jets to Cuba
Restricting all "passenger and recreational vessels."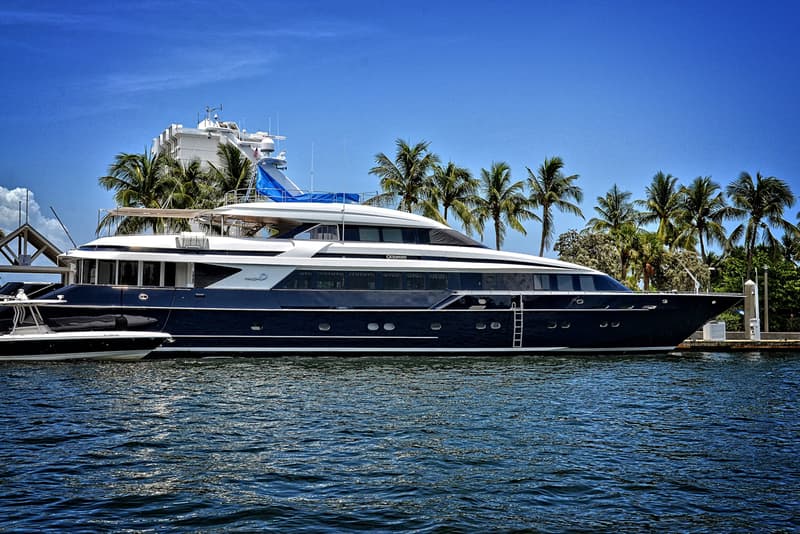 Although commercial flights to Cuba are permitted, the U.S. continues to place greater restrictions on private and recreational travel to the Caribbean country. As announced by the State Department on Tuesday, the United States will "no longer permit visits to Cuba via passenger and recreational vessels," which is inclusive of cruise ships, yachts, and private and corporate aircraft. In addition, the government is limiting travelers from using the "group people-to-people educational" authorization that had previously made visits more accessible.
According to the announcement, the provisions seek to prevent the United States from "enriching the Cuban military, security, and intelligence services."
"The United States holds the Cuban regime accountable for its repression of the Cuban people, its interference in Venezuela, and its direct role in the man-made crisis led by Nicolas Maduro…Veiled tourism has served to line the pockets of the Cuban military, the very same people supporting Nicolas Maduro in Venezuela and repressing the Cuban people on the island."
In an additional release shared by the U.S. Department of the Treasury, Treasury Secretary Steven Mnuchin doubled-down on the government's stance, stating: "Cuba continues to play a destabilizing role in the Western Hemisphere, providing a communist foothold in the region and propping up U.S. adversaries in places like Venezuela and Nicaragua by fomenting instability, undermining the rule of law, and suppressing democratic processes."
The Treasury's Office of Foreign Assets Control (OFAC) has specified certain exceptions to the new regulations, which falls under what it describes as a "'grandfathering' provision." As stated in the release, "certain group people-to-people educational travel that previously was authorized will continue to be authorized where the traveler had already completed at least one travel-related transaction (such as purchasing a flight or reserving accommodation) prior to June 5, 2019." Notably, the Commerce Department's announcement sets the cut-off period at June 4, though the correct date has yet to be clarified.
In the last few years, loosened restrictions on visiting Cuba has granted American tourists new opportunities to explore the country, inspiring trips from the likes of Questlove and Major Lazer. Just this spring, Rihanna and Donald Glover released their movie, Guava Island, which was filmed primarily in Havana.