Netflix Responds to Criticism of Gaten Matarazzo's New Prank Show (UPDATE)
'Prank Encounters' tricks people who think they're starting a new job.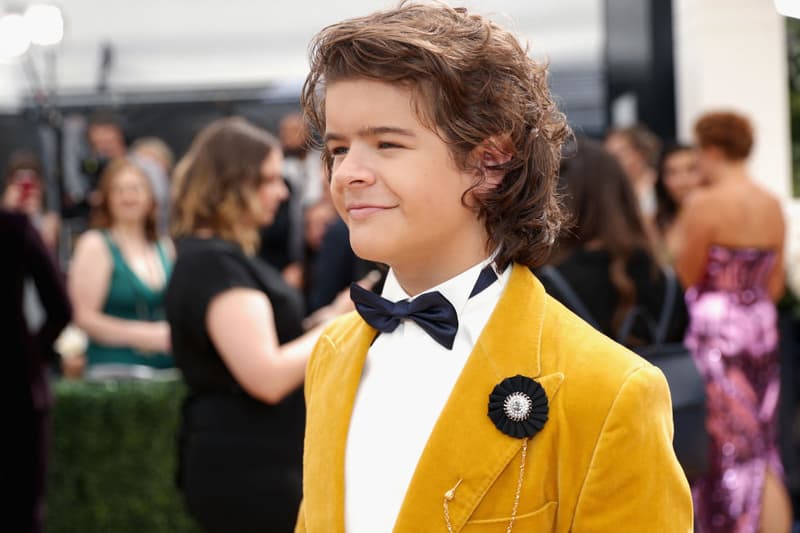 UPDATE (June 18, 2019): Netflix has now responded to criticism of the upcoming show. In a statement, a Netflix spokesperson said, "The pranks in Prank Encounters are spooky, supernatural, and over the top, and everyone had a great time. All participants came in with the expectation this was a one-day, hourly gig and everyone got paid for their time."
---
ORIGINAL STORY (June 15, 2019): Actor Gaten Matarazzo who plays Dustin on Netflix's Stranger Things has announced his new project with the streaming giant, set to launch later this year. Prank Encounters is a hidden-camera show where two unsuspecting people think they are starting the first day of a new job. "It's business as usual until their paths collide and these part-time jobs turn into full-time nightmares," describes the press release. The 16-year-old actor is set to host the show, while also serving as the executive producer. Netflix has already ordered eight episodes of the series in partnership with production company Propogate.
On Friday, Matarazzo shared a link to the Deadline article via Twitter, which has been receiving mixed reactions across the internet.
— Gaten Matarazzo (@GatenM123) June 14, 2019
People have mentioned that the show's premise is harmful and should be canceled, while pleading with Matarazzo to find another meaningful project. Others have criticized the show for specifically preying on unemployed people who might genuinely need work.
Genuine cruelty. Do better @netflix .

— Mimsy Clemente ⚾️ (@MimsyYamaguchi) June 15, 2019
Please don't do this. Please be better than this. It's creating real harm.

— Luis is always sleepy (@luisperezart) June 15, 2019
Until I see a statement from your team, I'm holding out some hope that this show isn't just literally giving people fake job offers. Hoping there's more to it cause, that's a very cruel premise. Unless the prankees get salary equivalent money and job placement help at the end

— Josh Jacobson (@JoshJacobson904) June 15, 2019
great, something else for the unemployed to worry about. ?

— Gigi F. Diaz ?? (@factspusher) June 15, 2019
With the success of Stranger Things and the series' third season fast approaching, Matarazzo is perhaps under larger scrutiny than other young actors at the moment. Neither Netflix nor the actor have responded yet to the backlash.