Raf Simons SS20 Is a Sci-Fi Summer Camp
Welcome to "My Own Private Antwerp."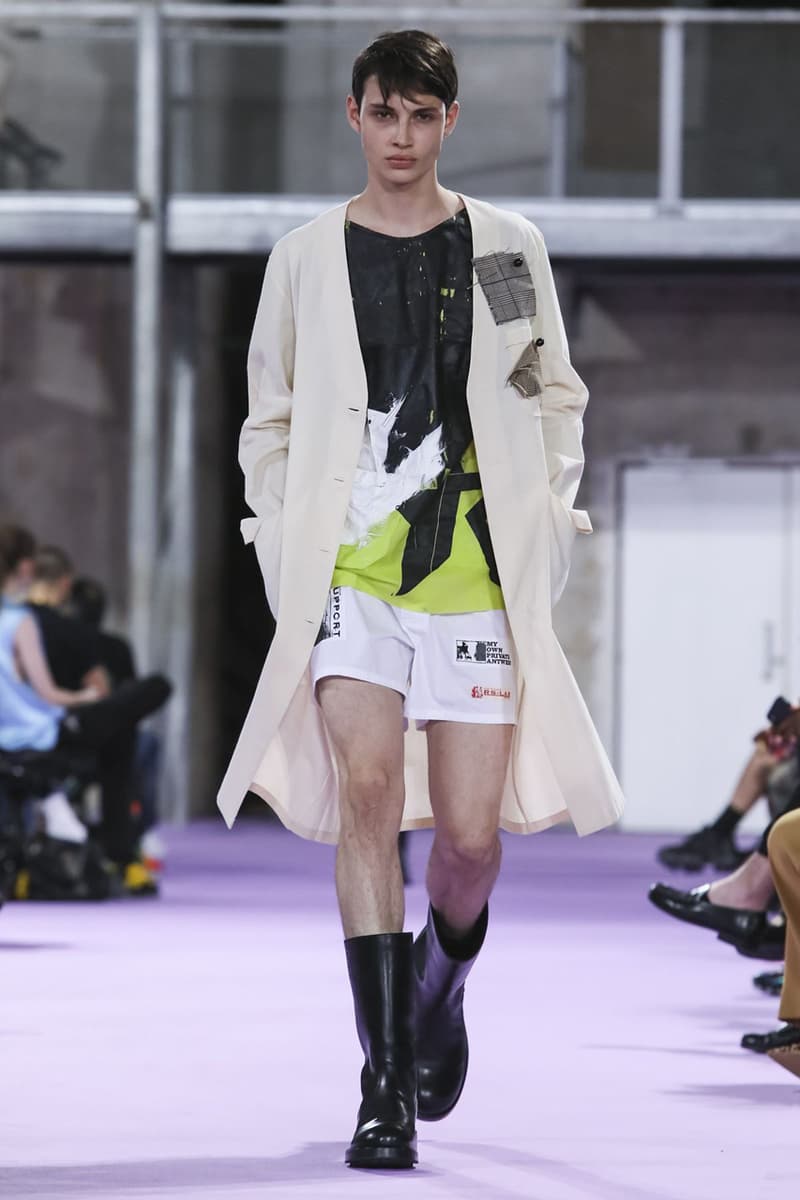 1 of 42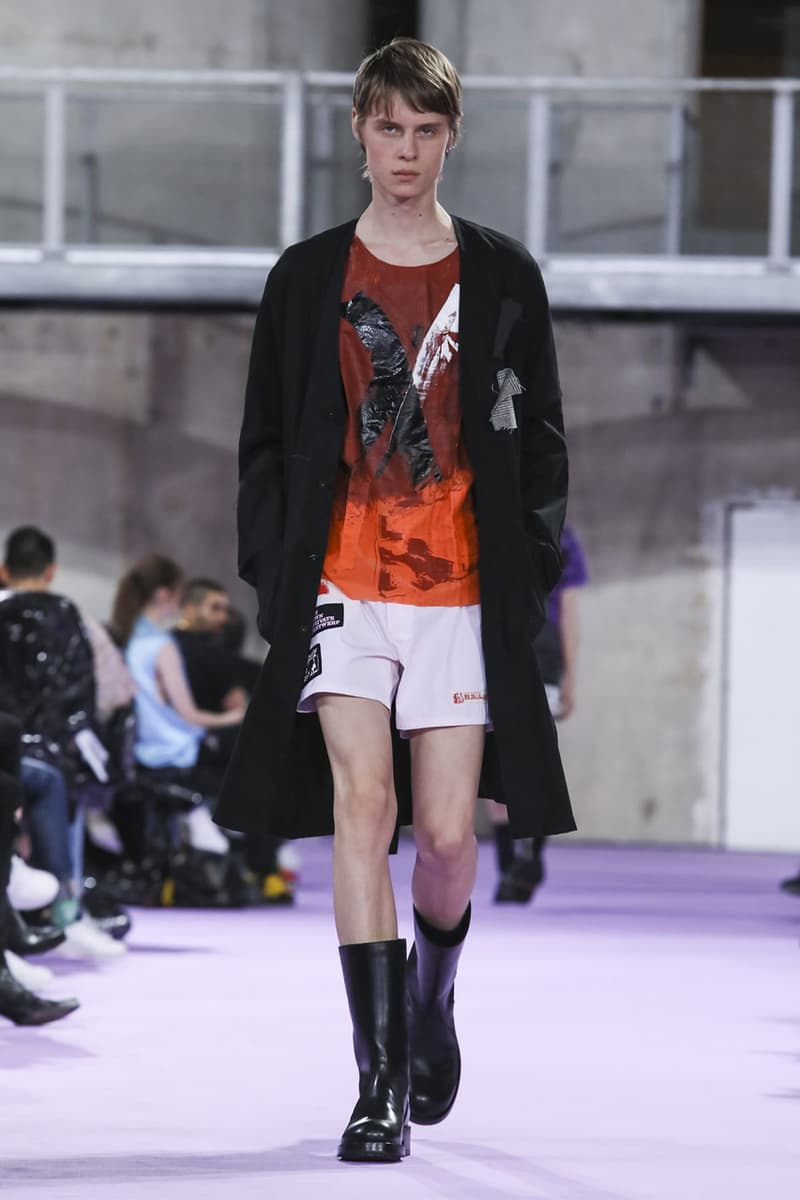 2 of 42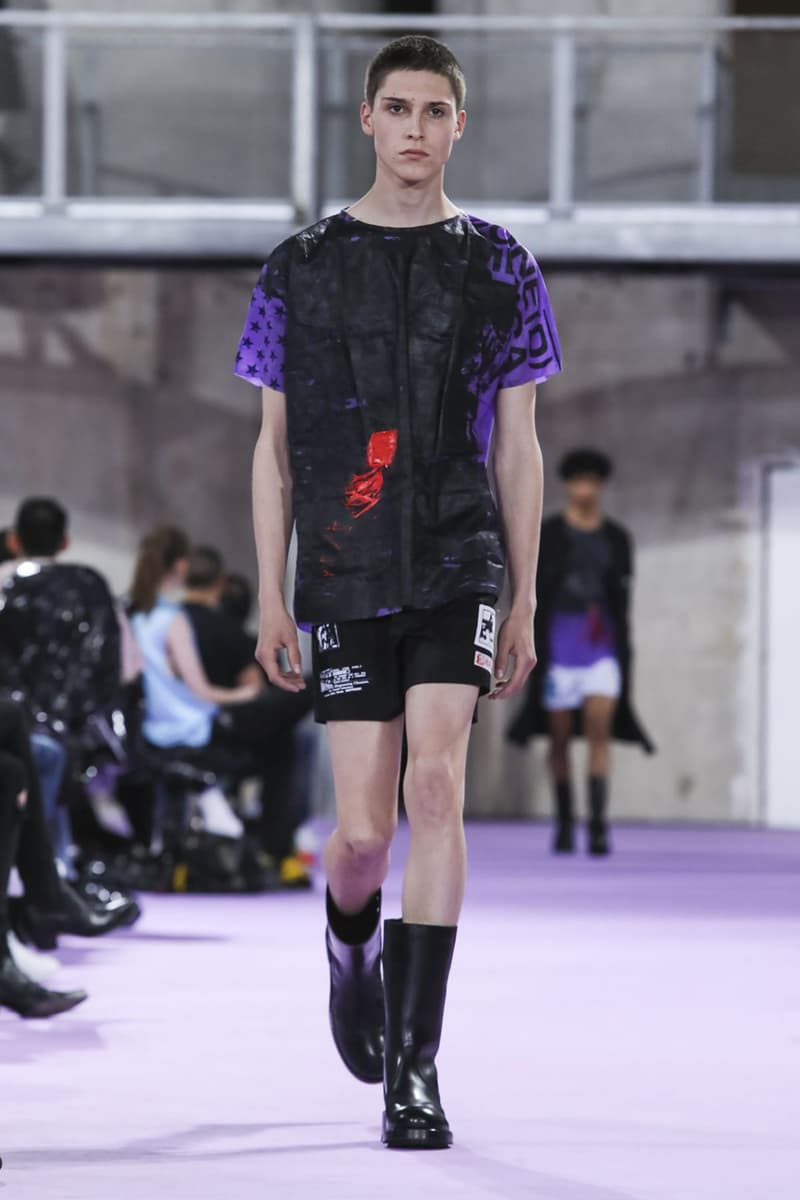 3 of 42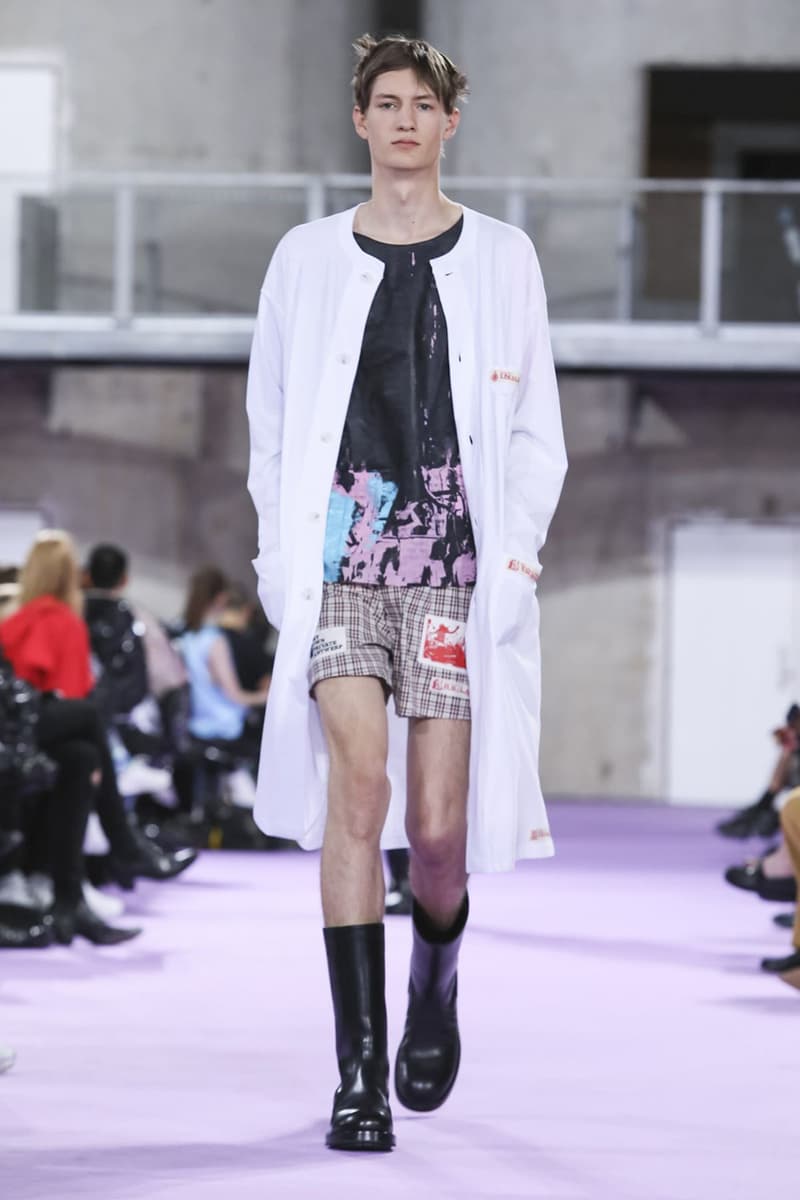 4 of 42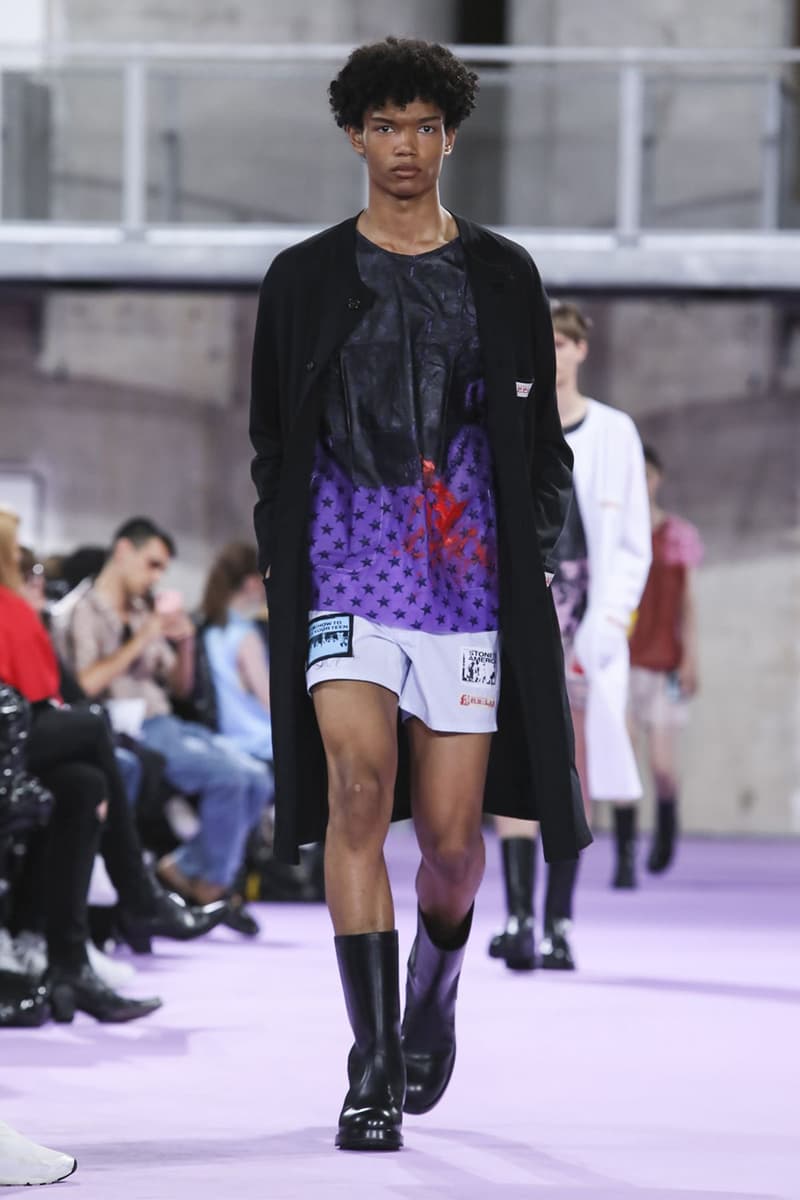 5 of 42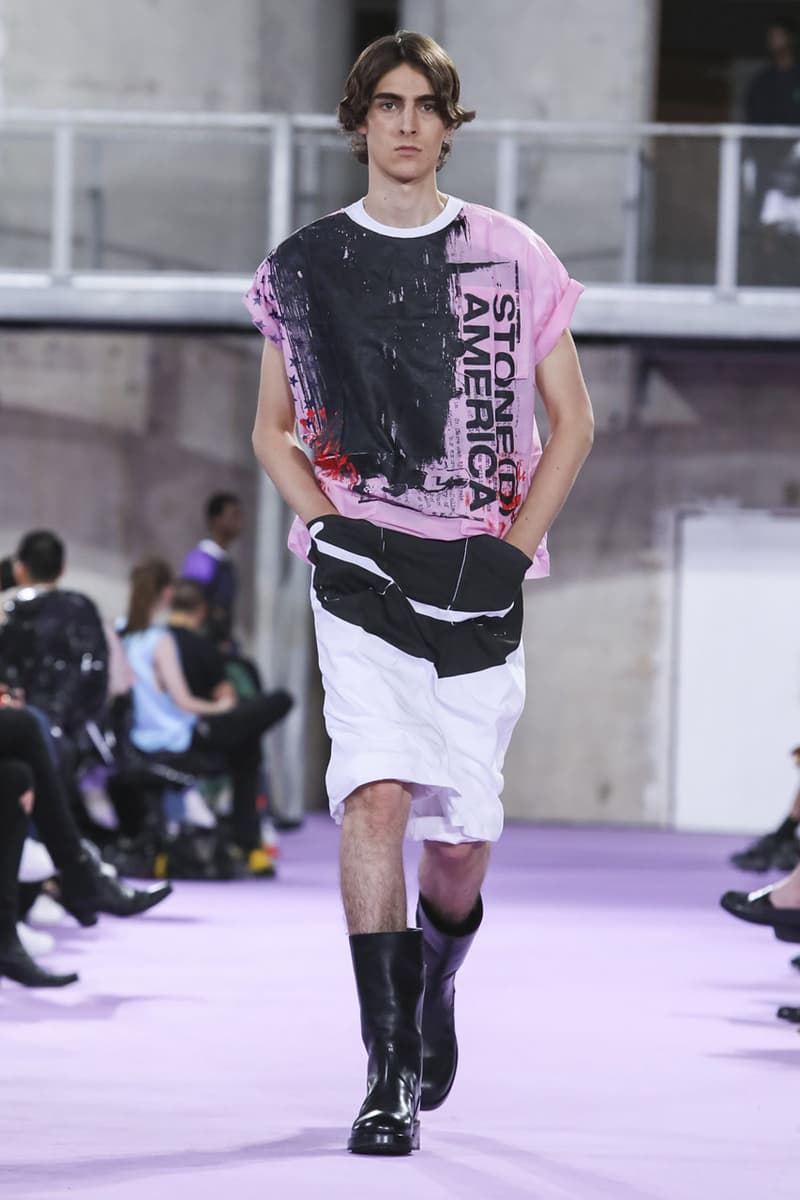 6 of 42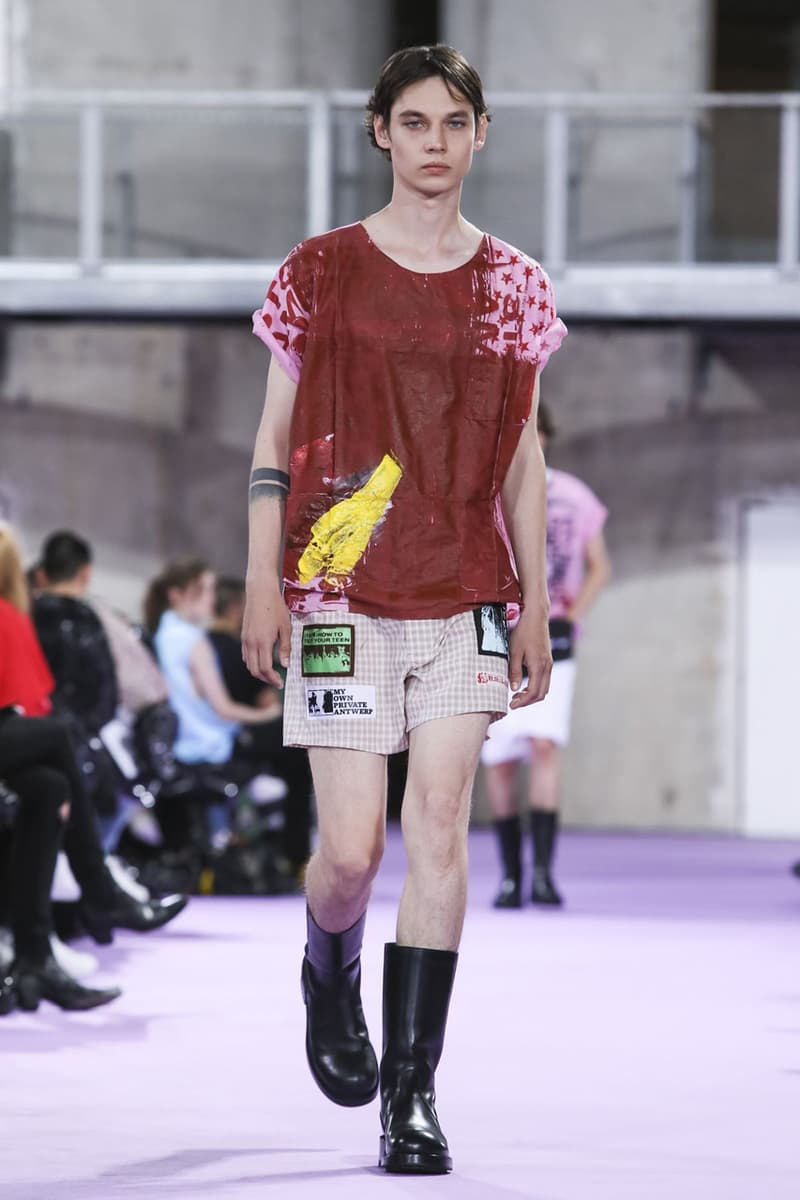 7 of 42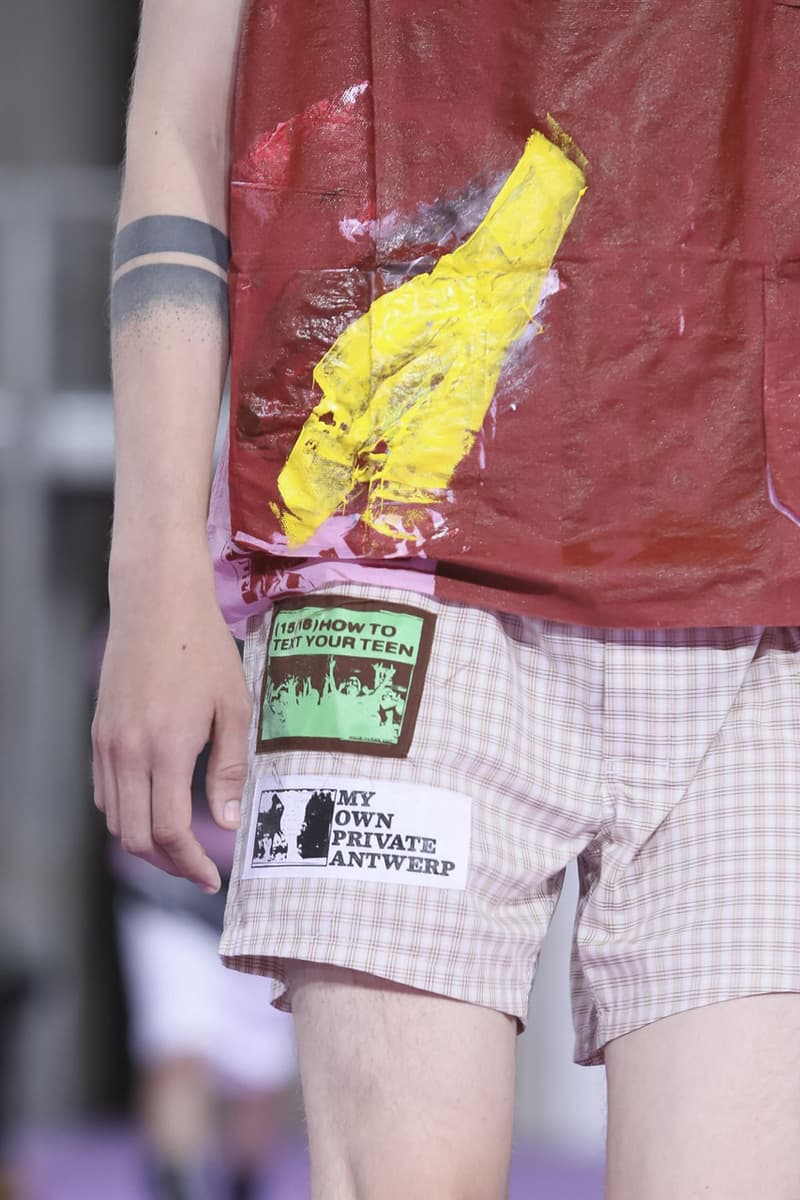 8 of 42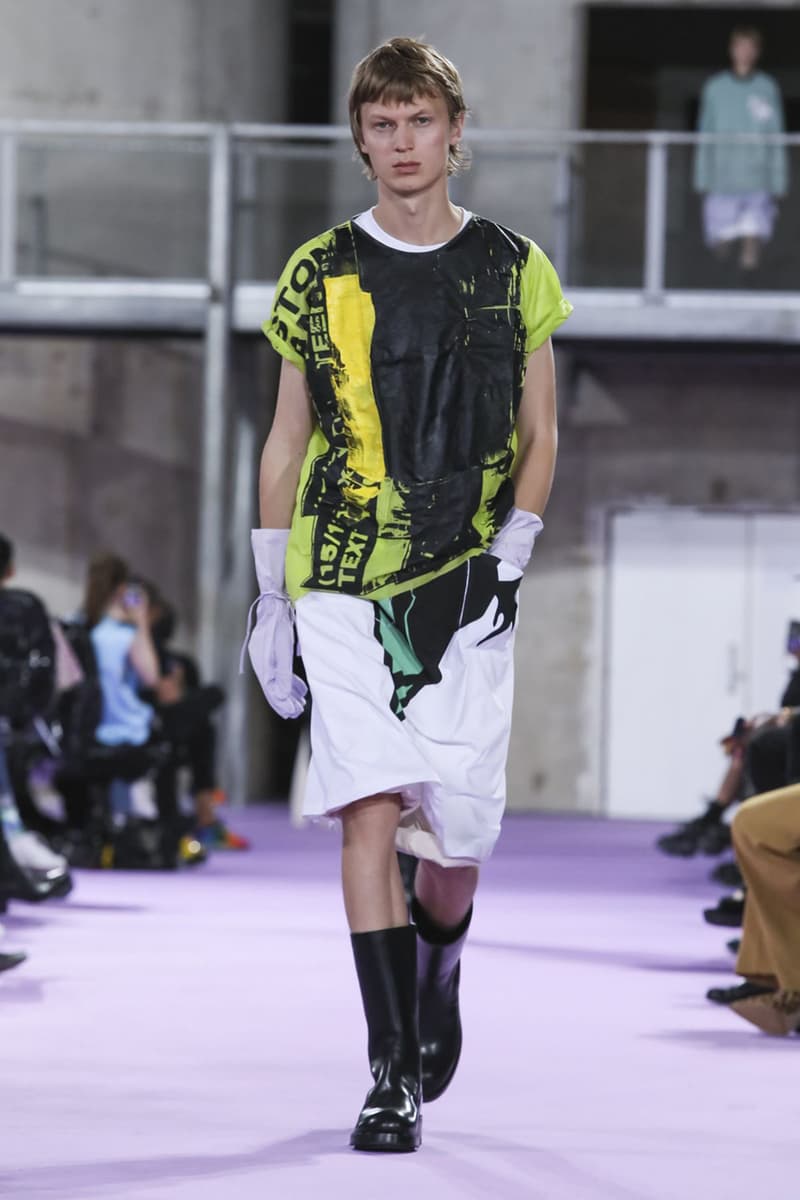 9 of 42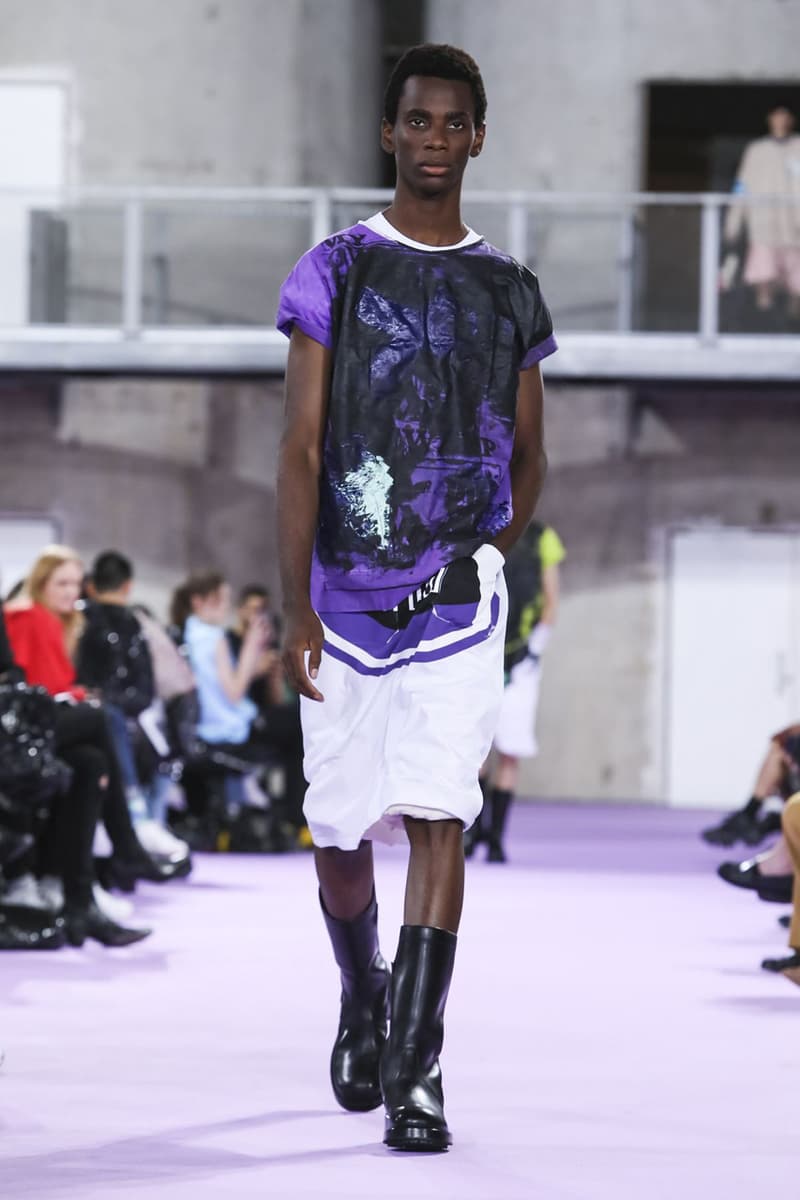 10 of 42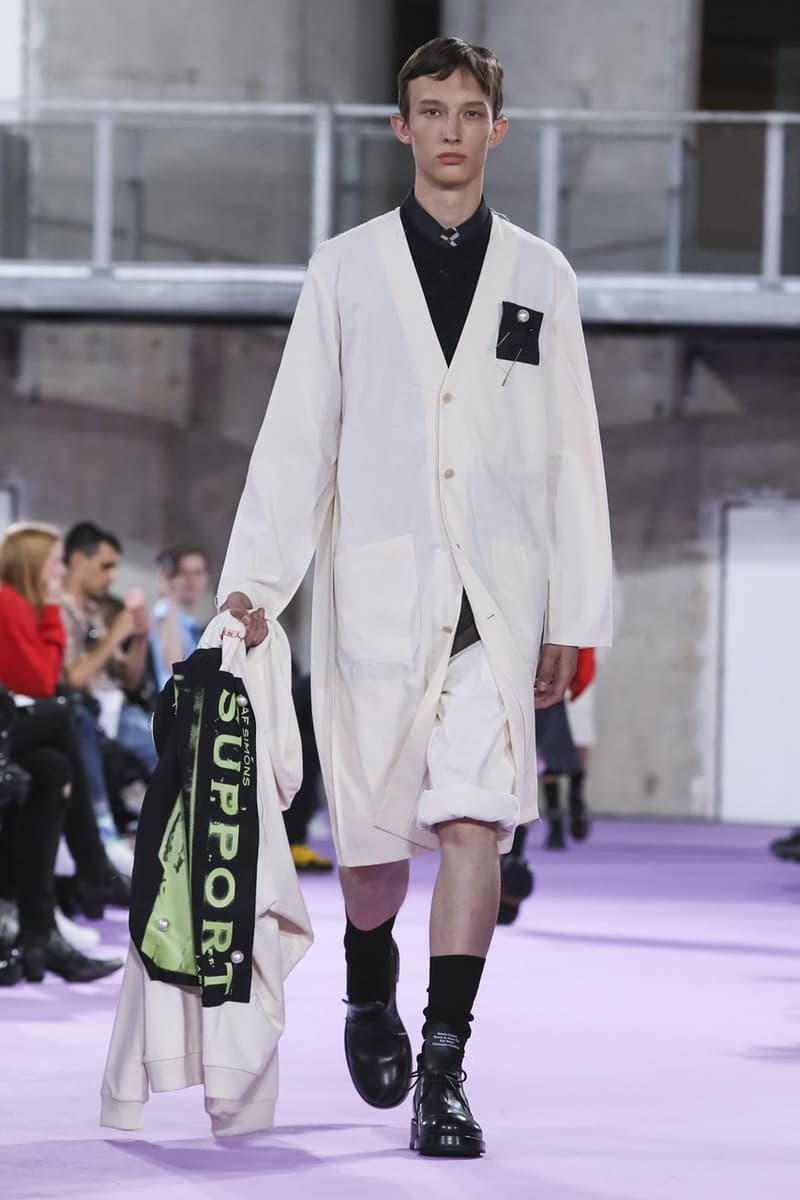 11 of 42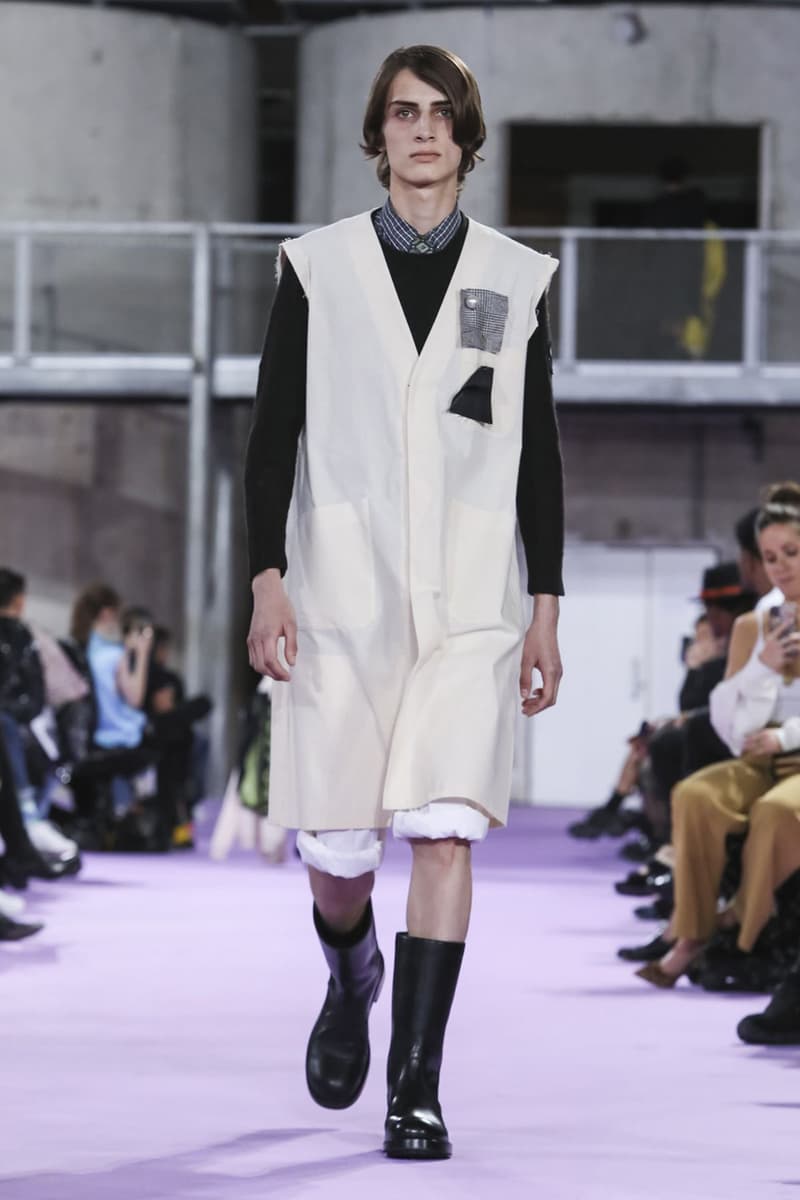 12 of 42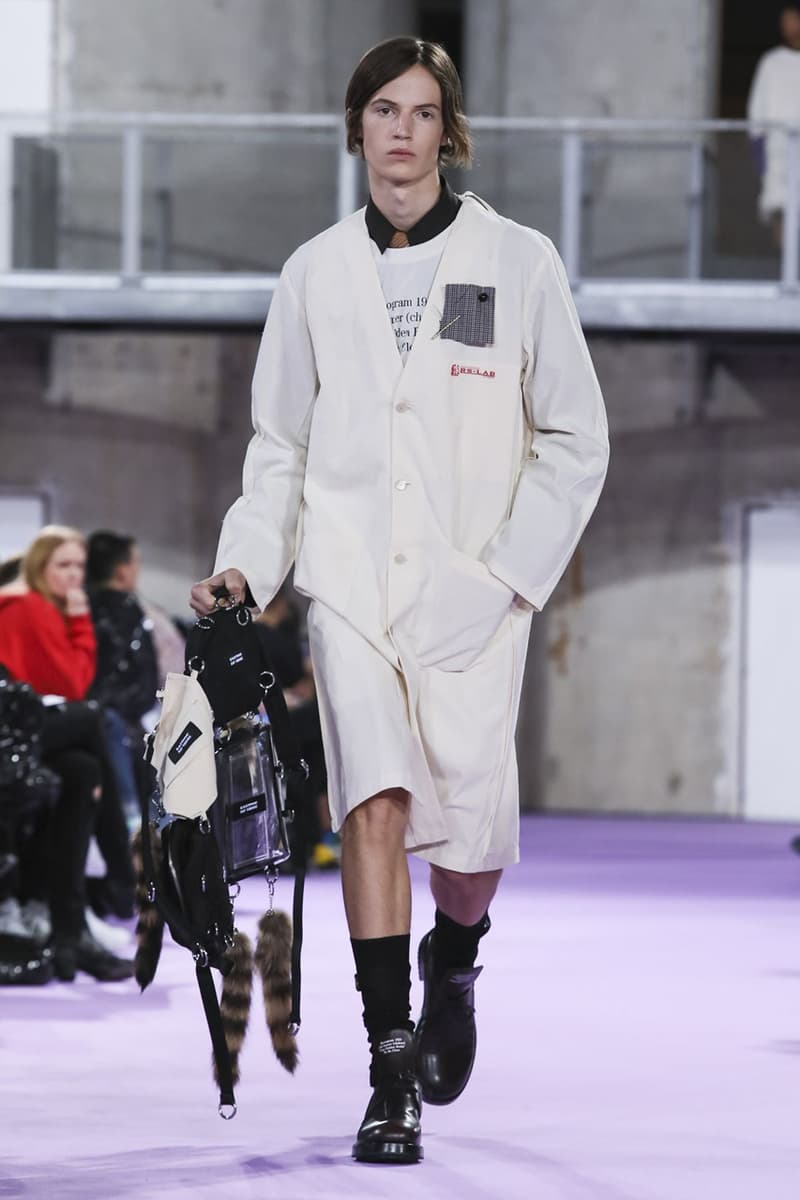 13 of 42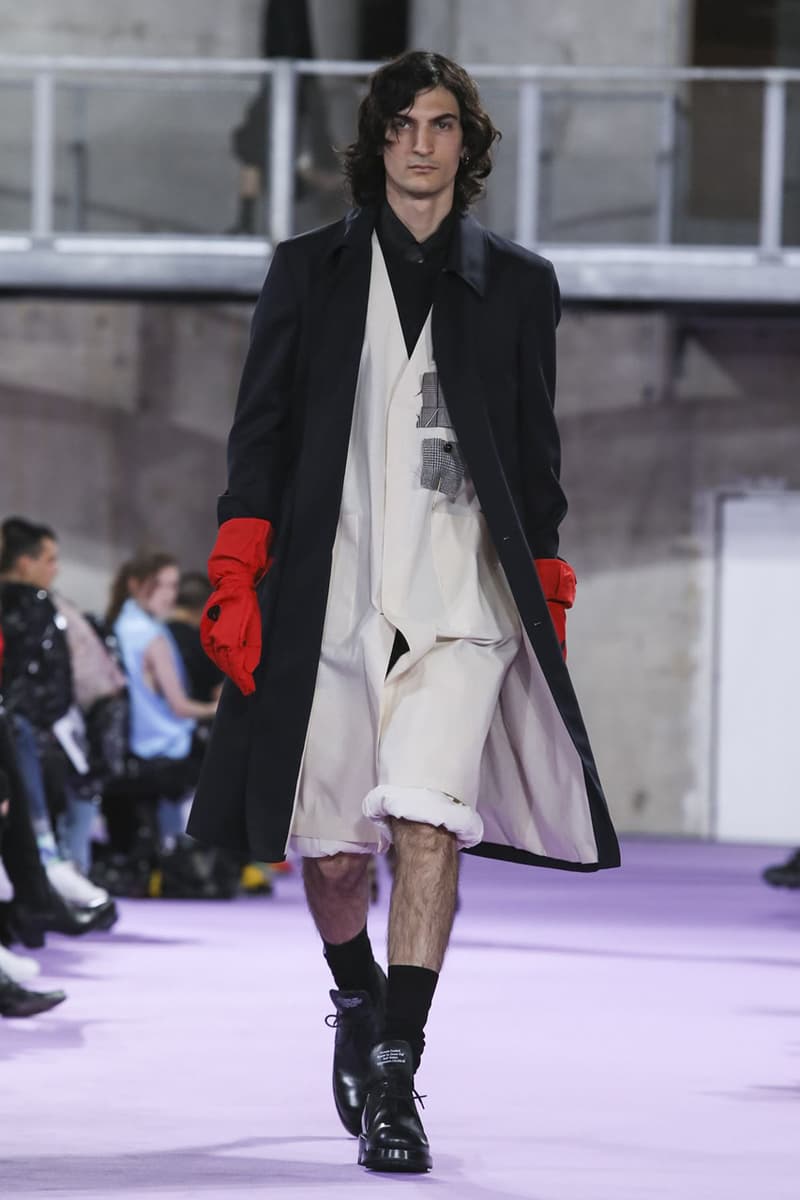 14 of 42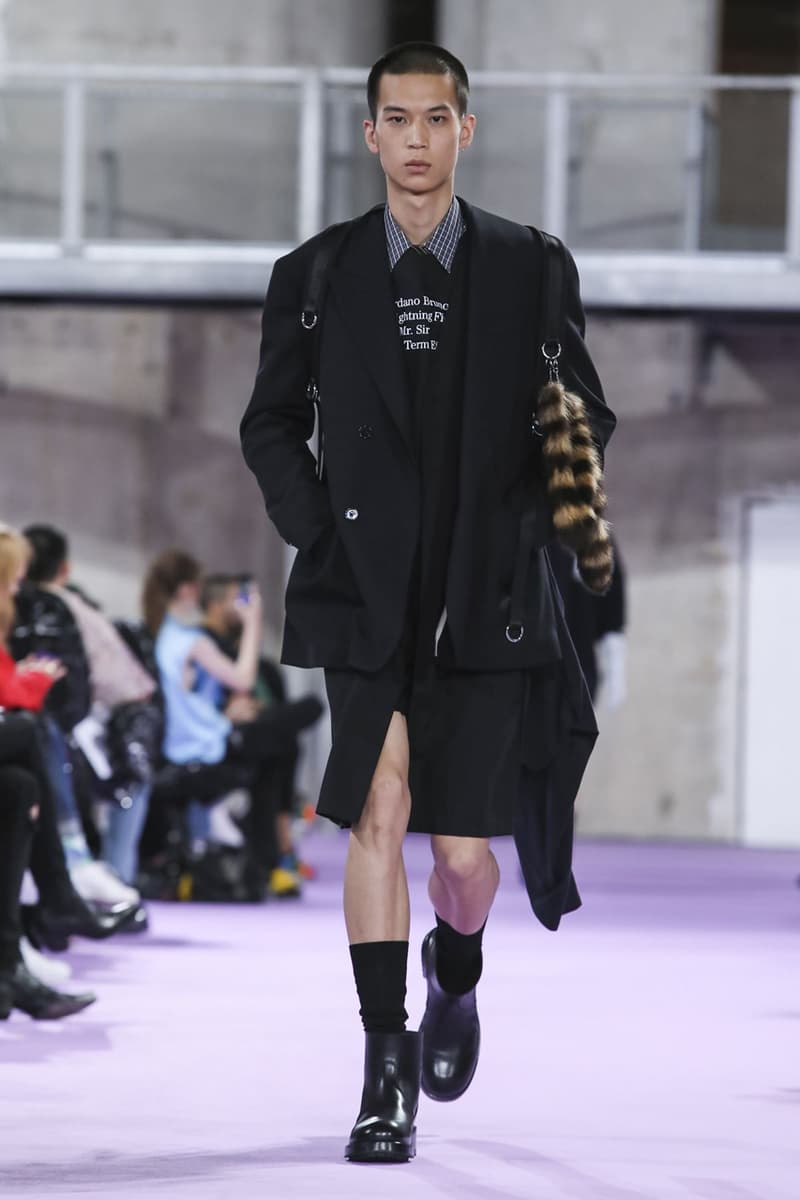 15 of 42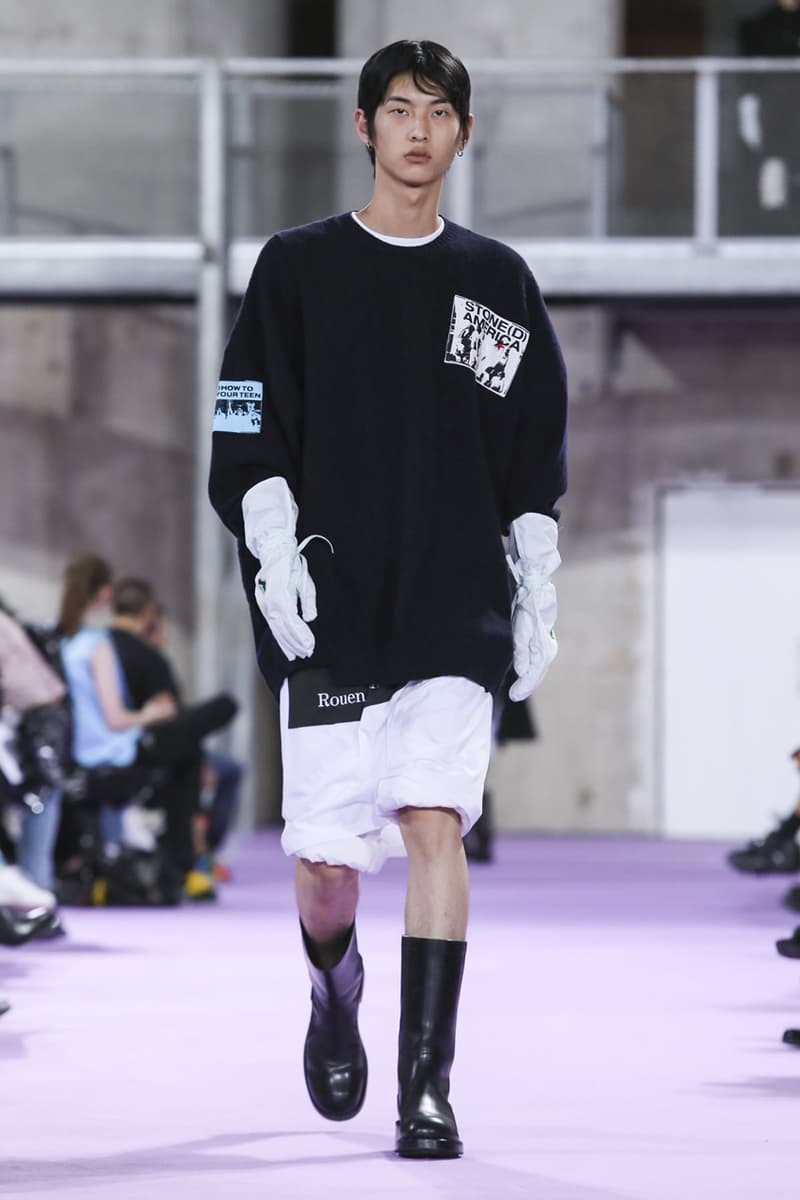 16 of 42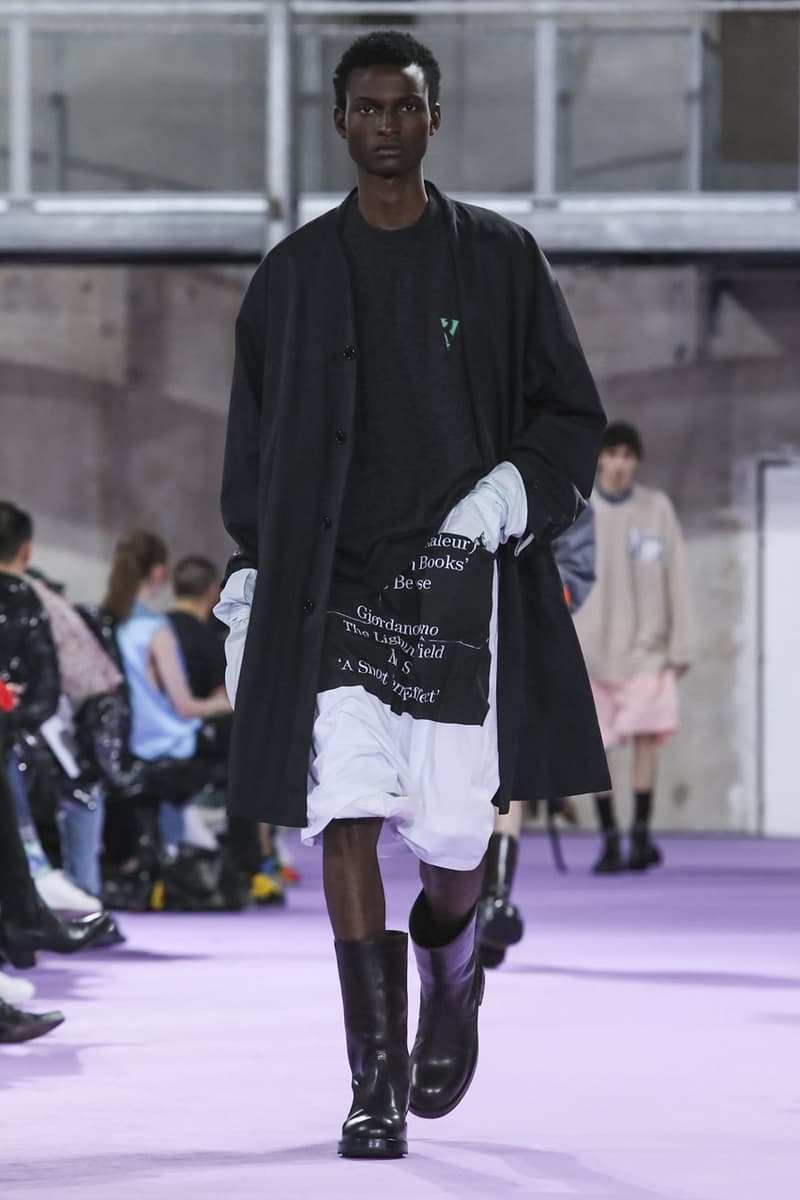 17 of 42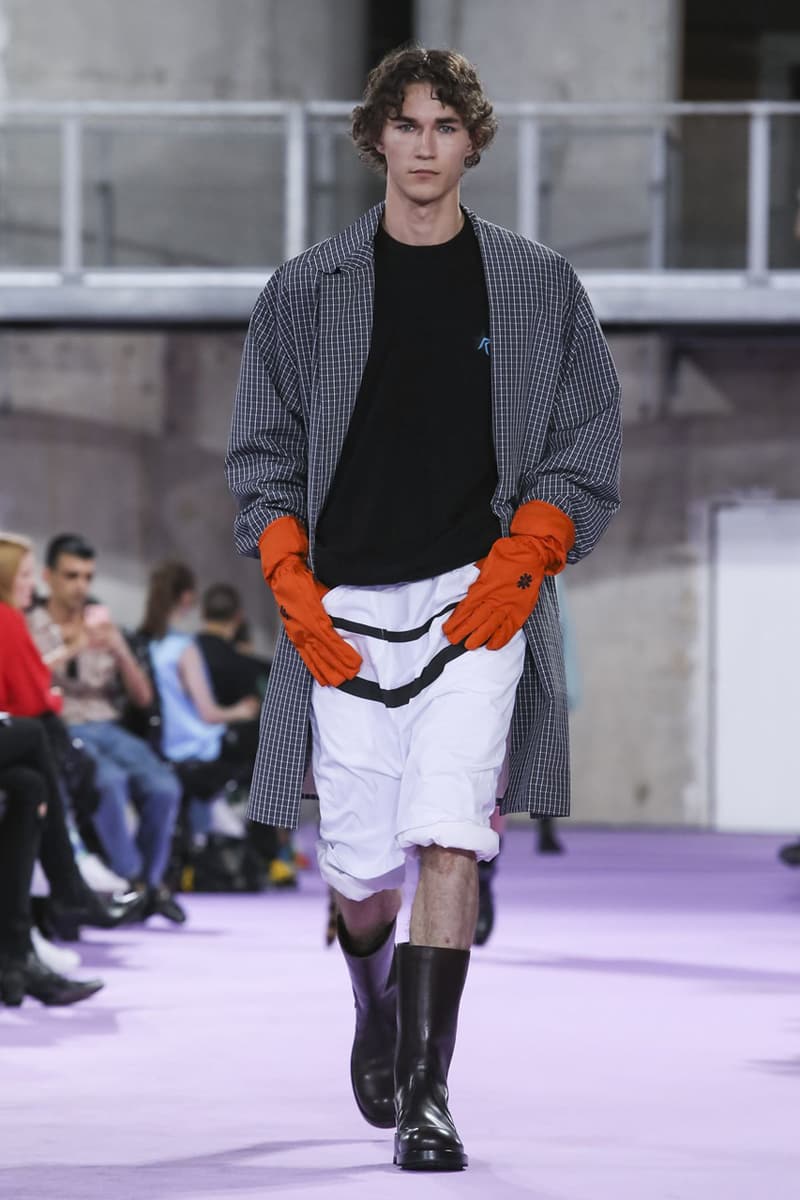 18 of 42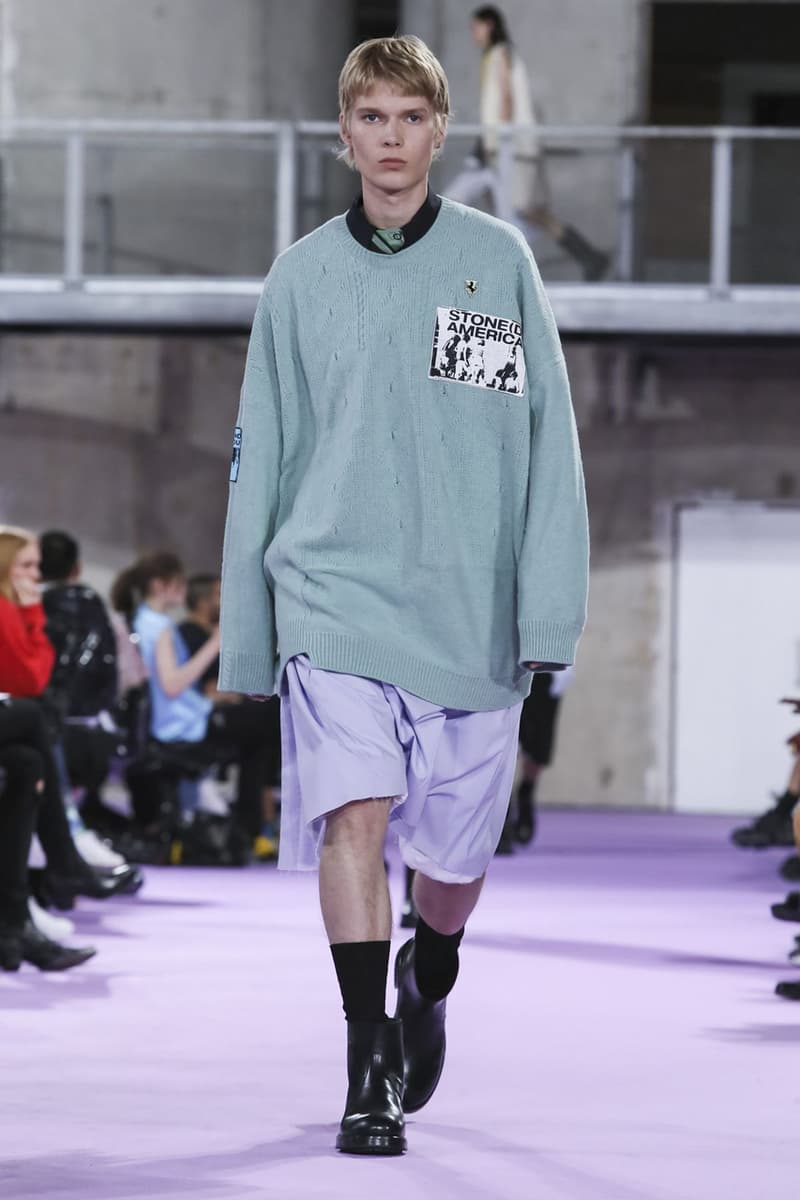 19 of 42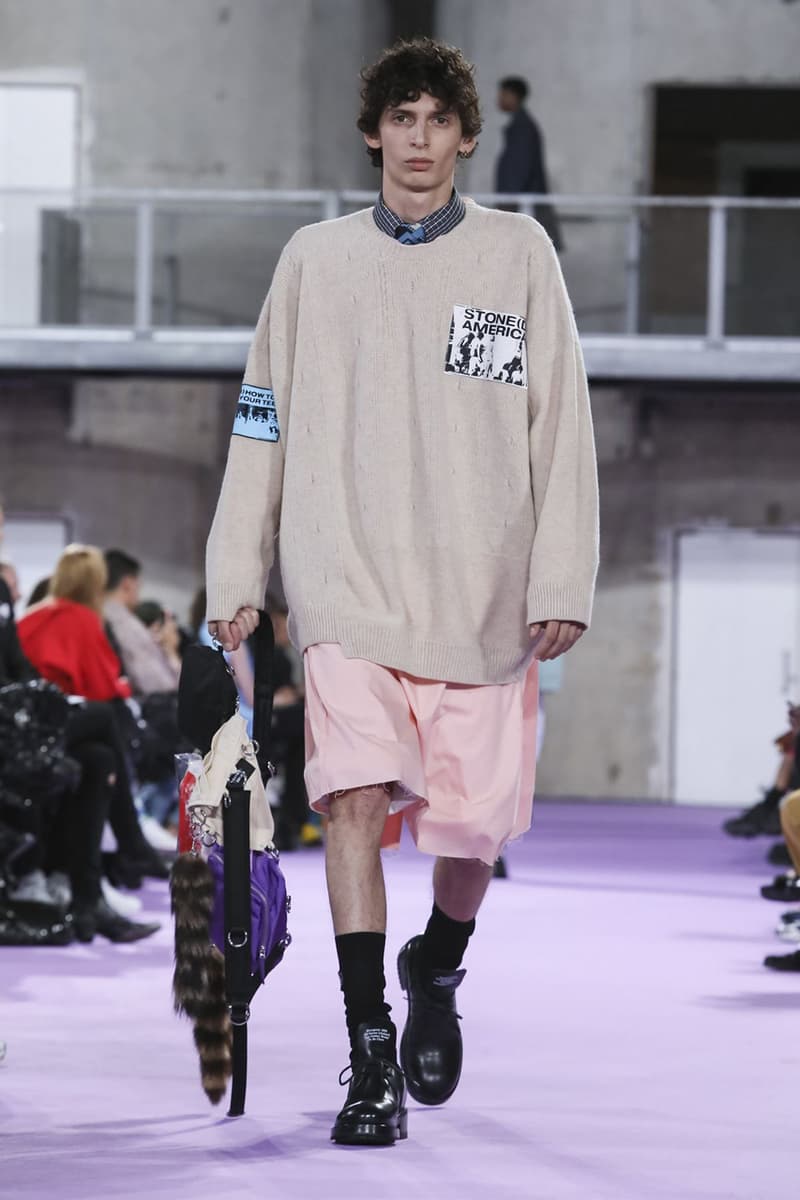 20 of 42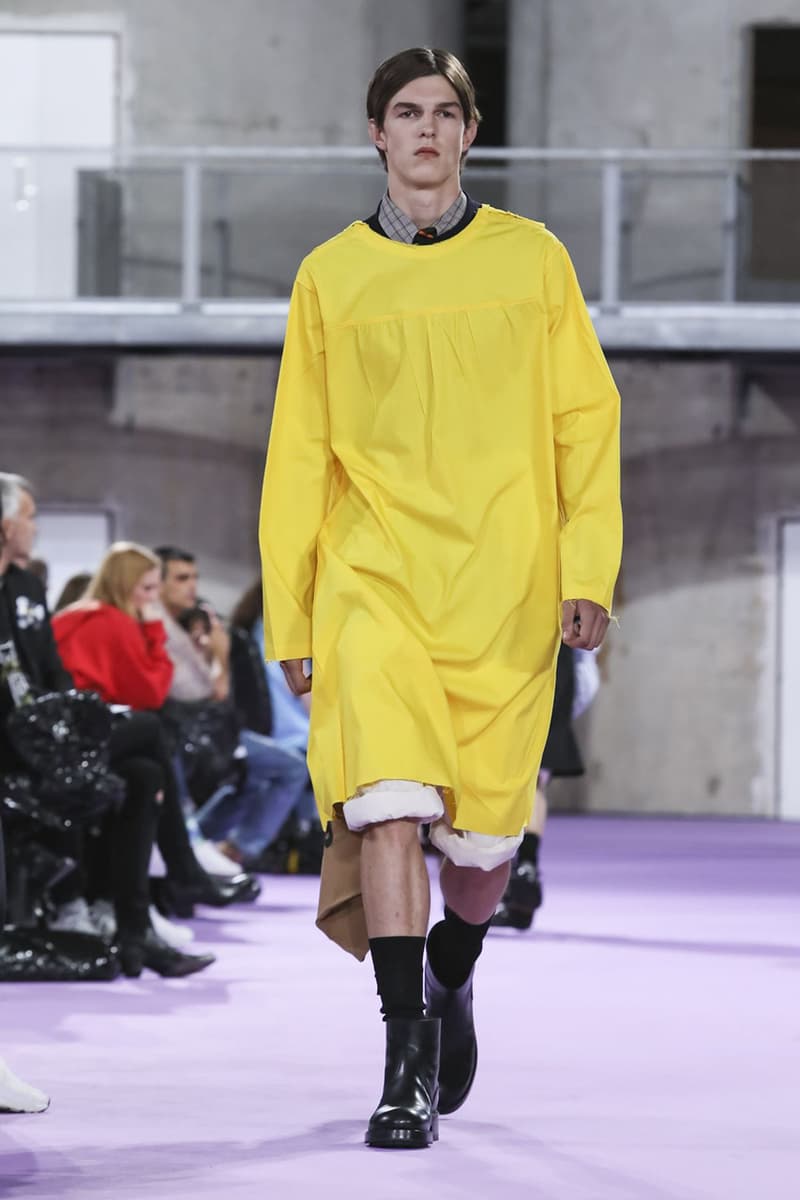 21 of 42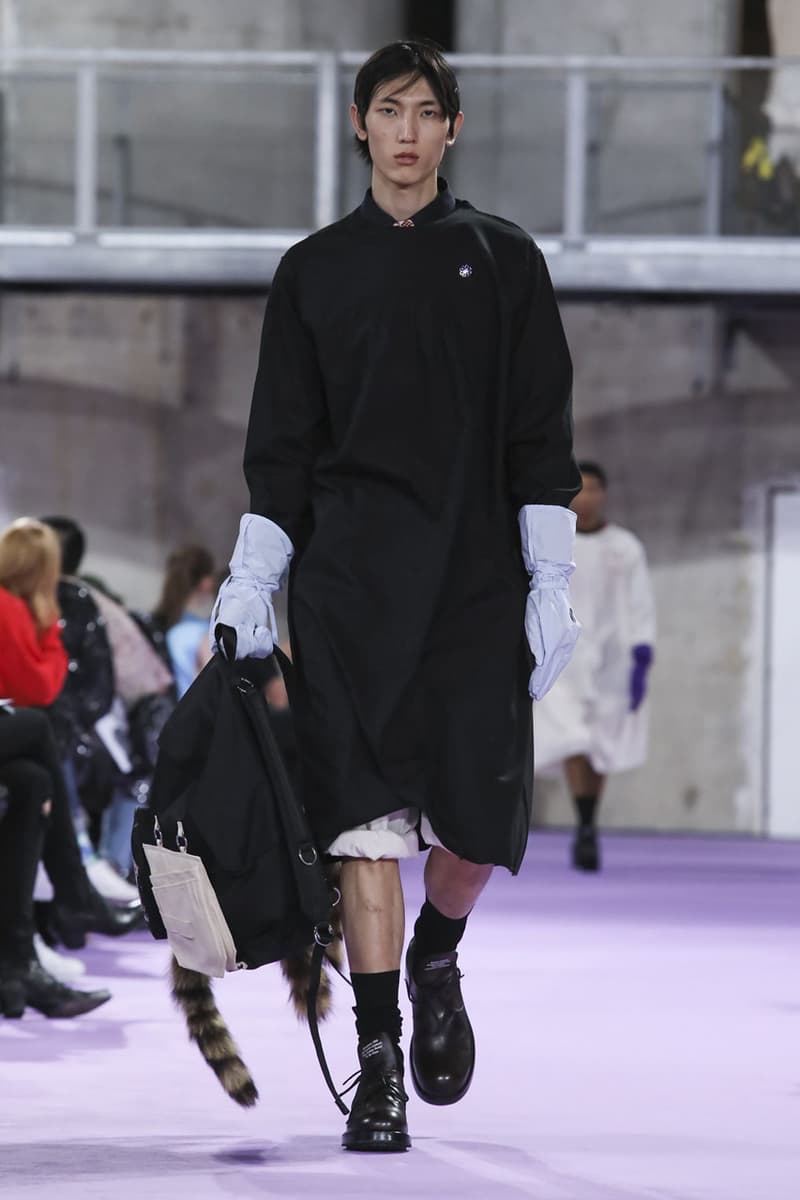 22 of 42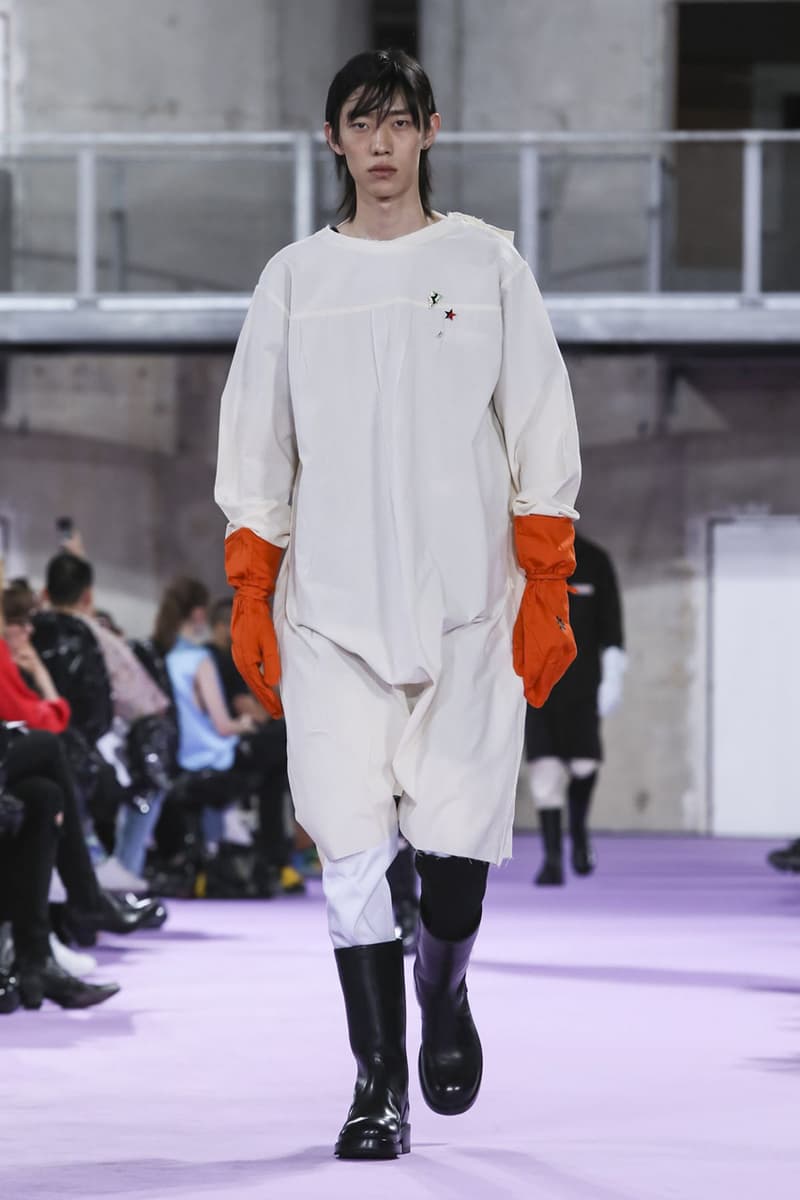 23 of 42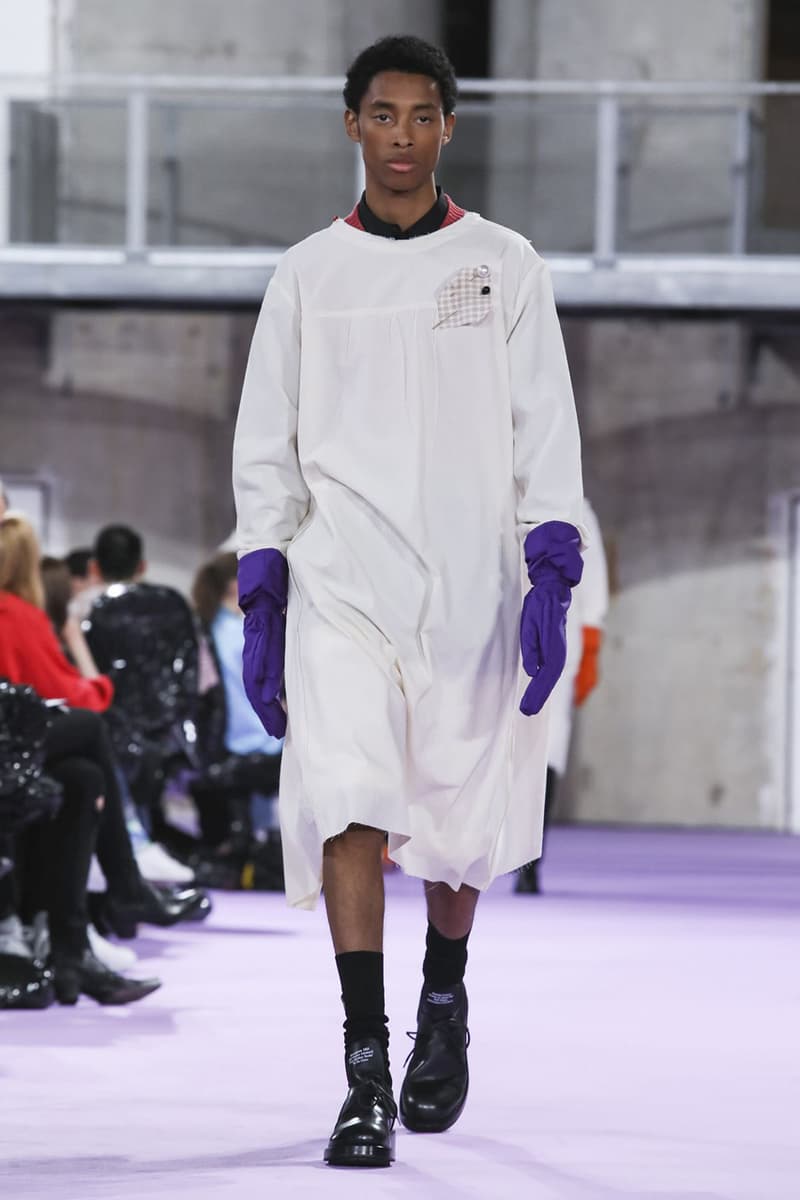 24 of 42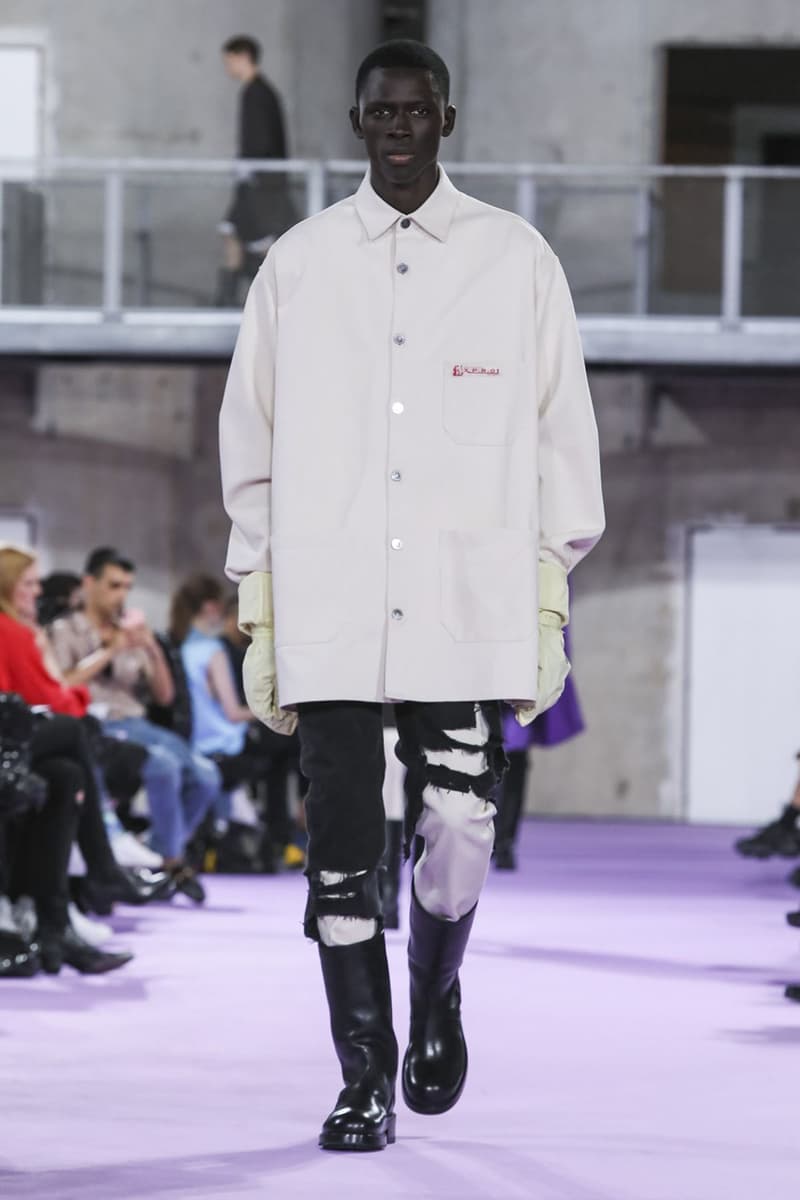 25 of 42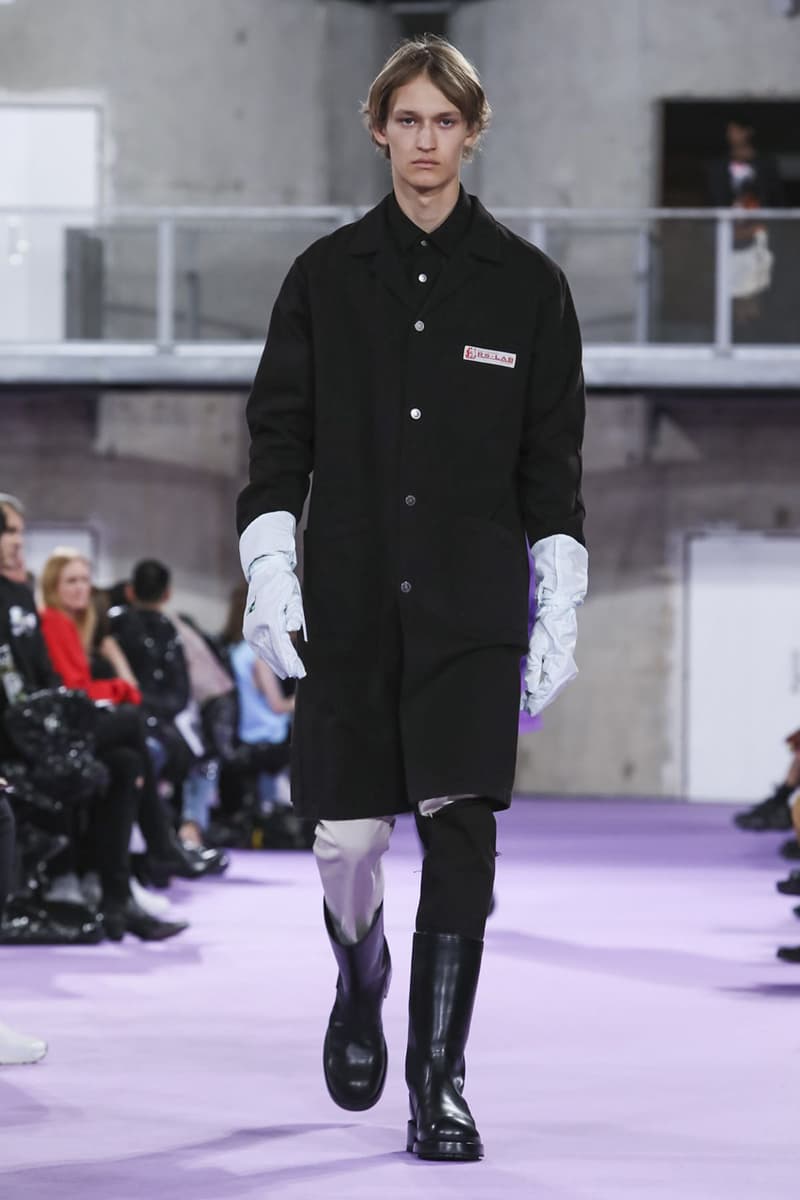 26 of 42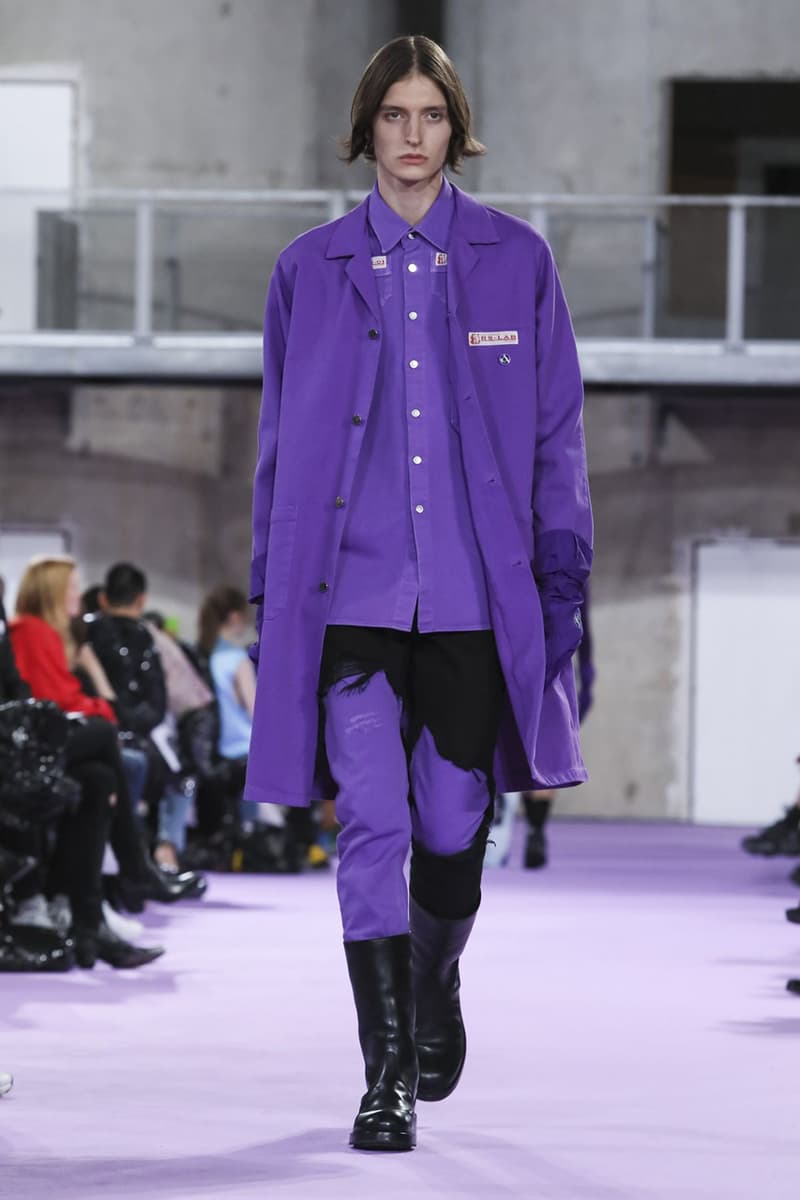 27 of 42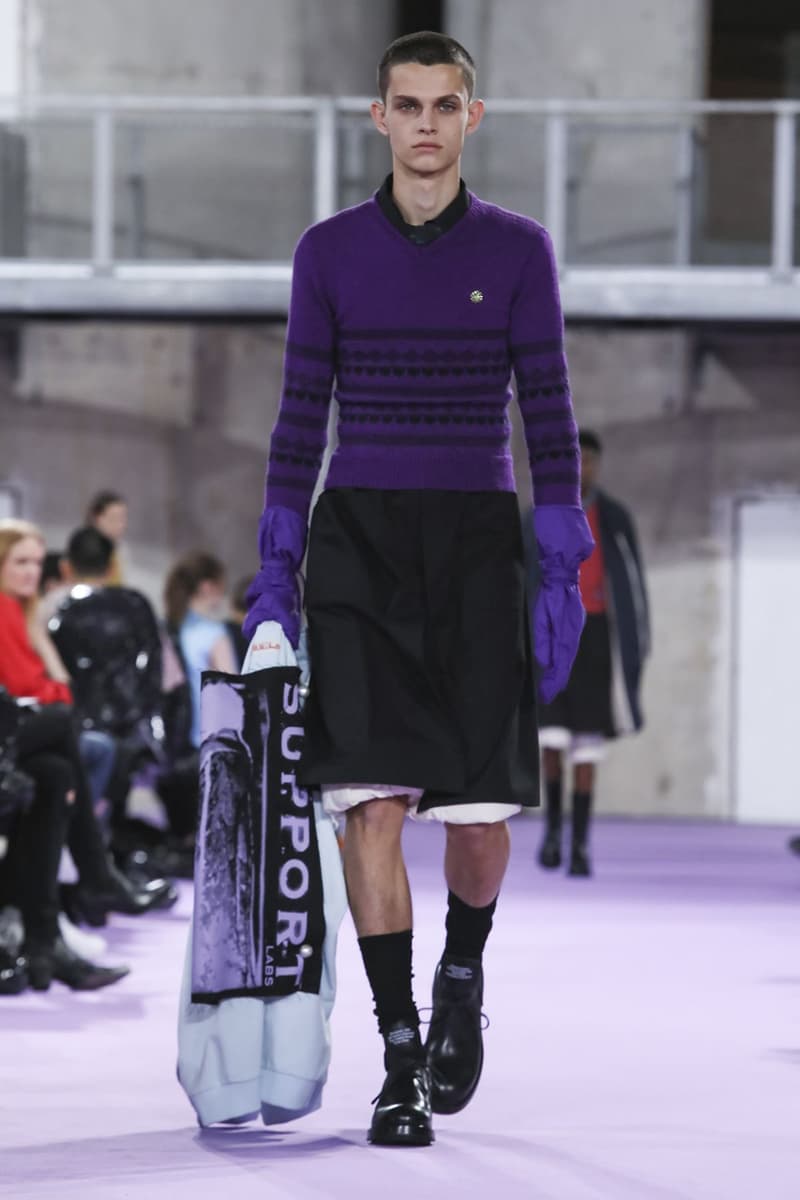 28 of 42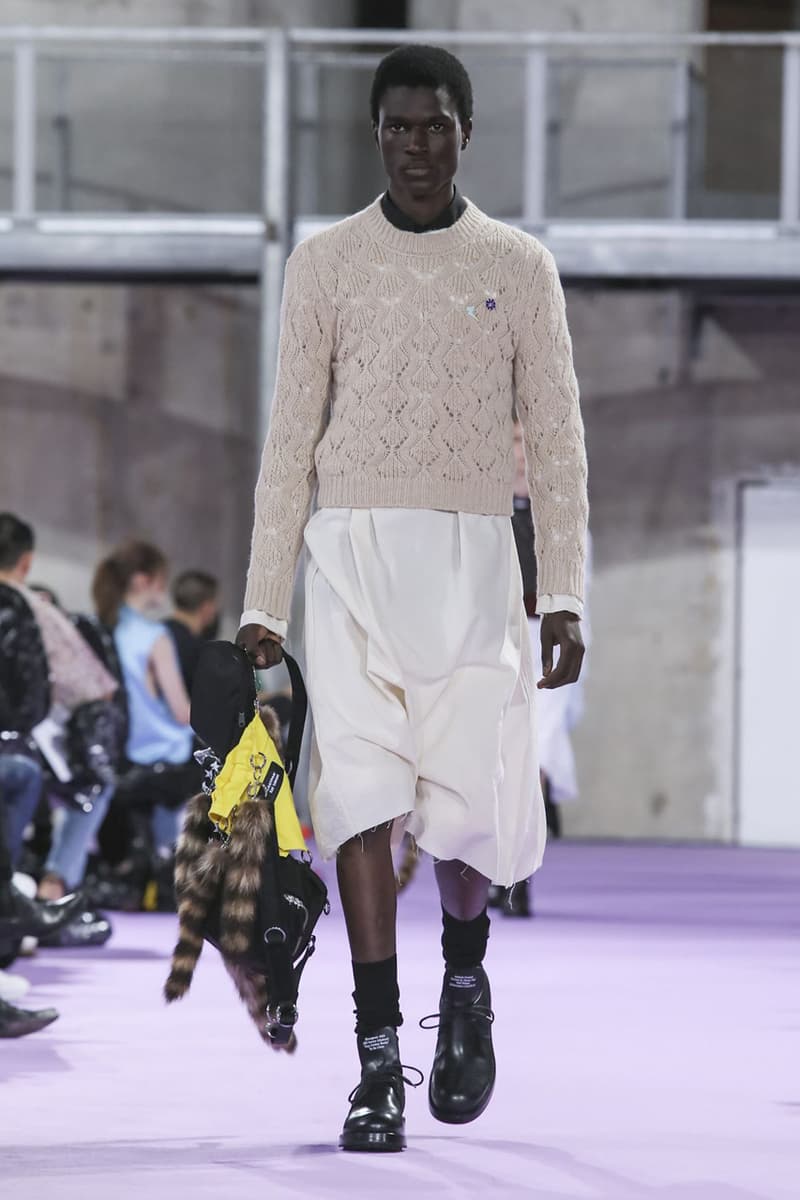 29 of 42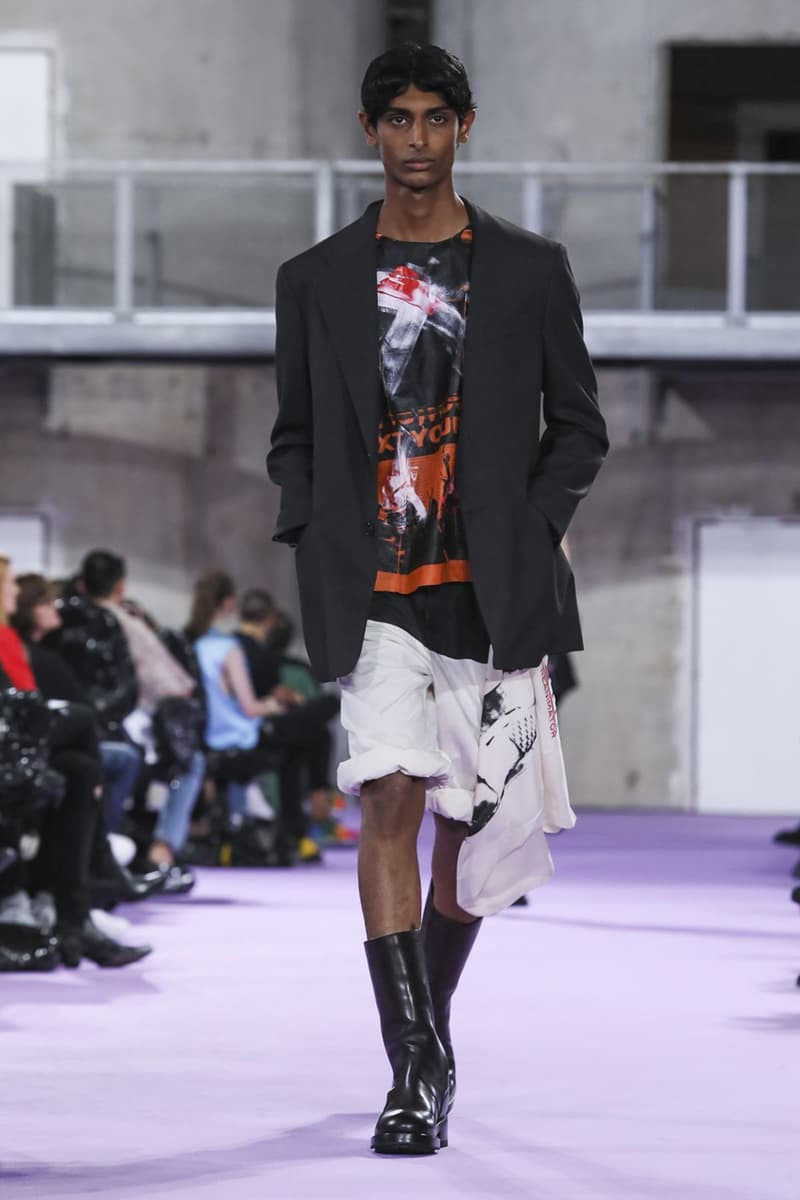 30 of 42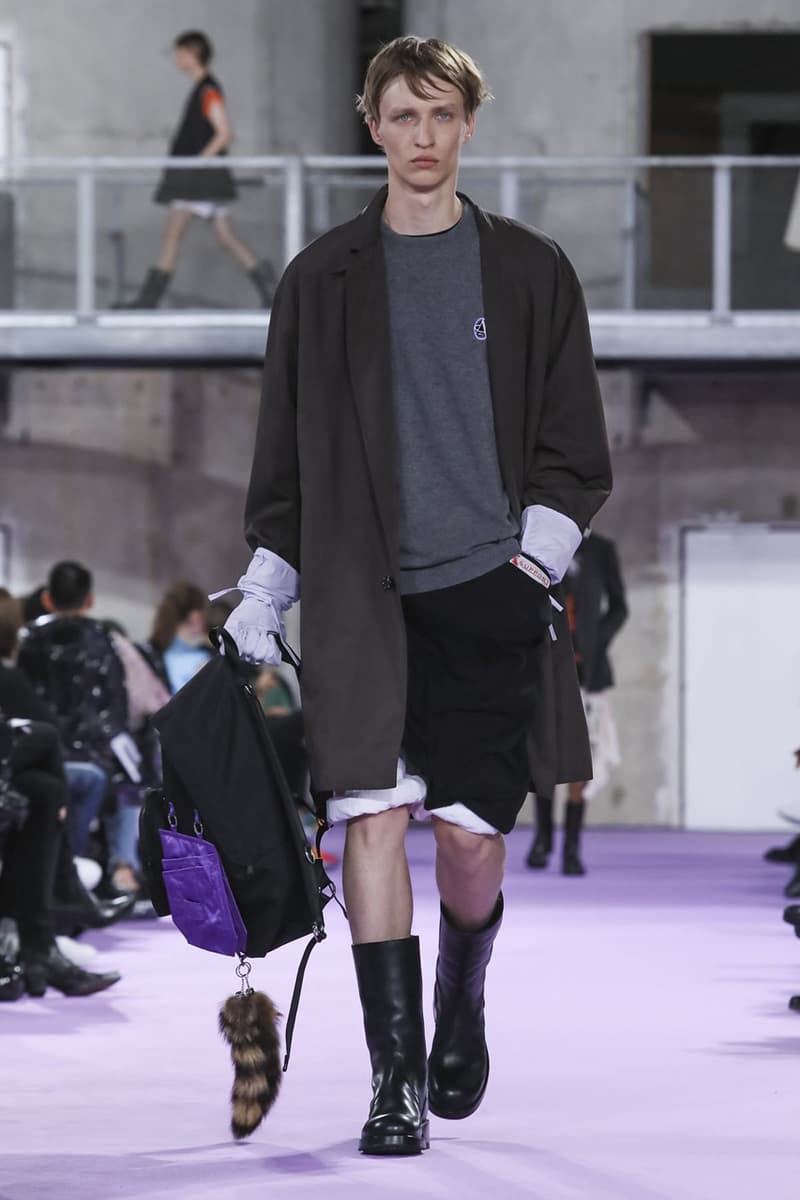 31 of 42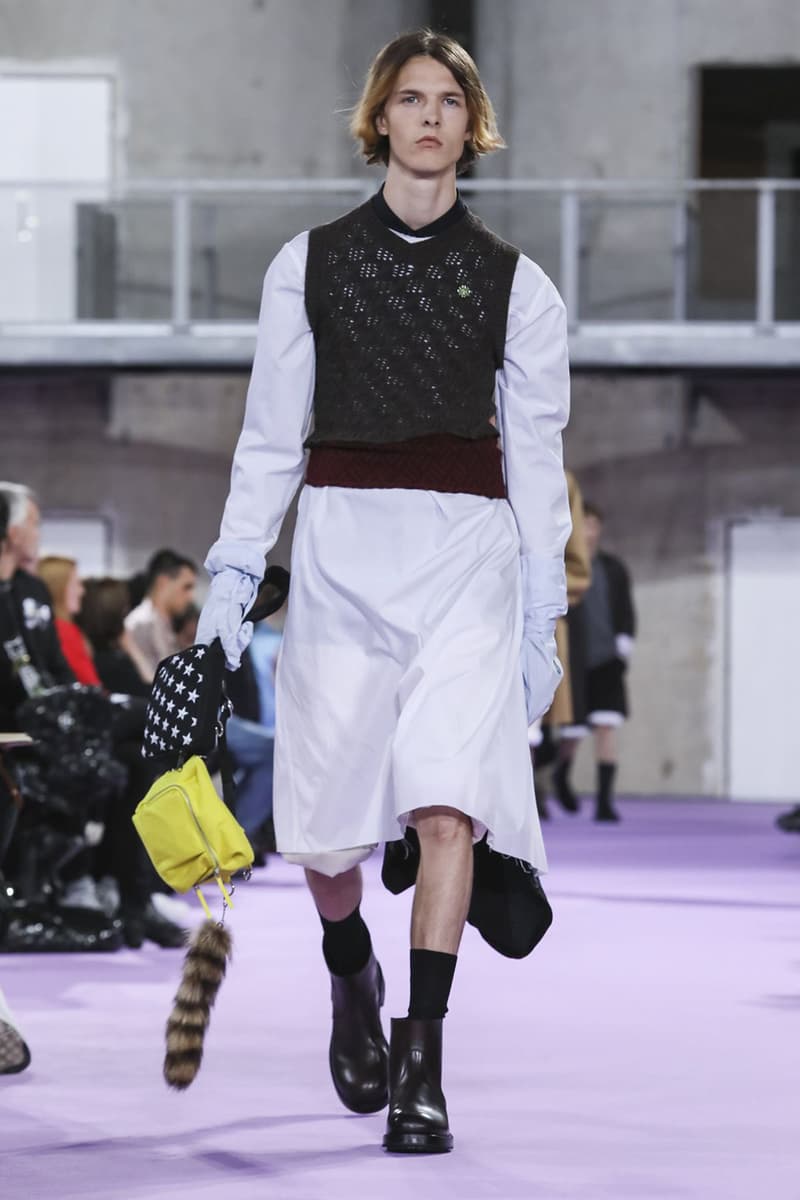 32 of 42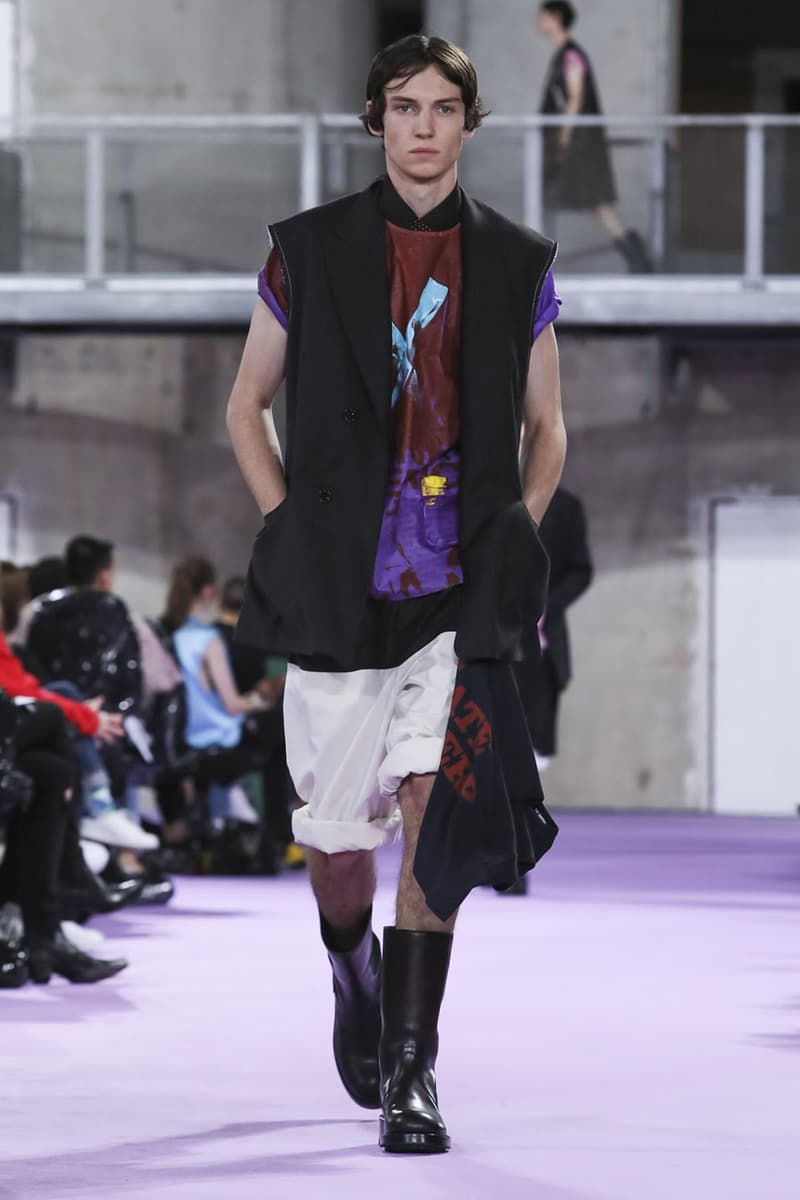 33 of 42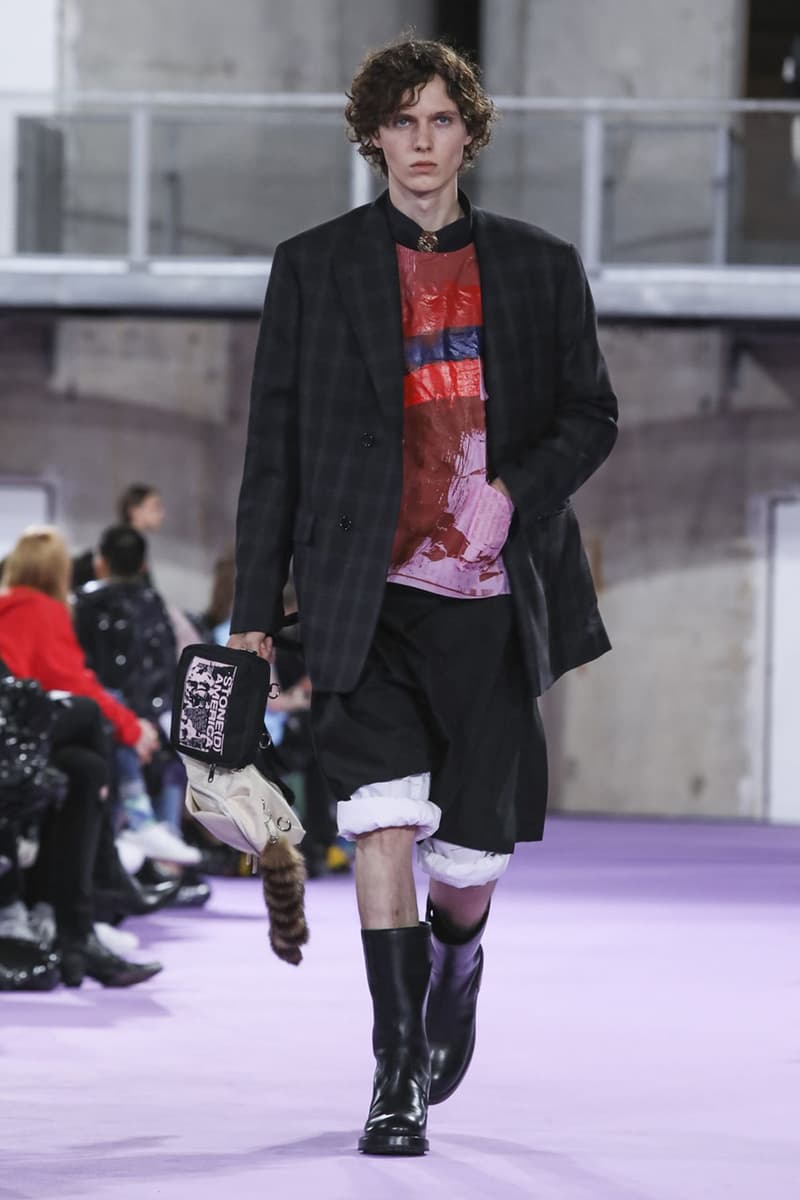 34 of 42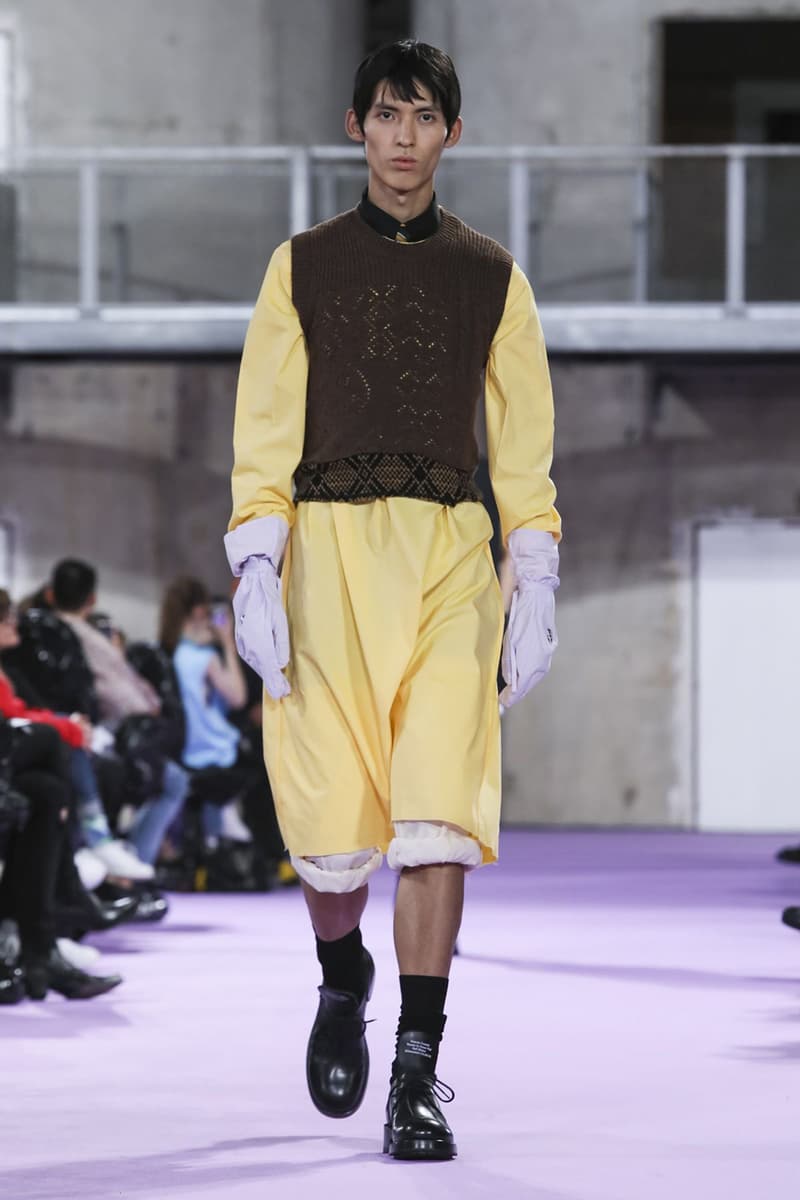 35 of 42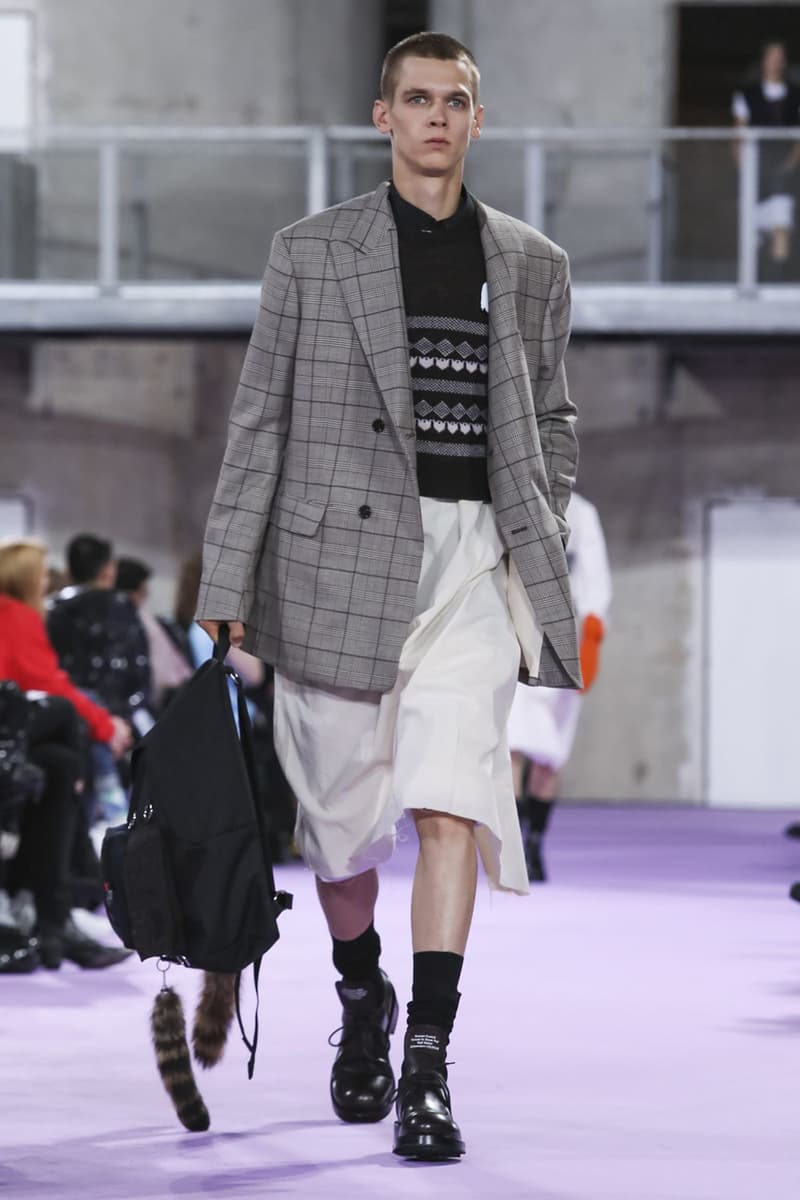 36 of 42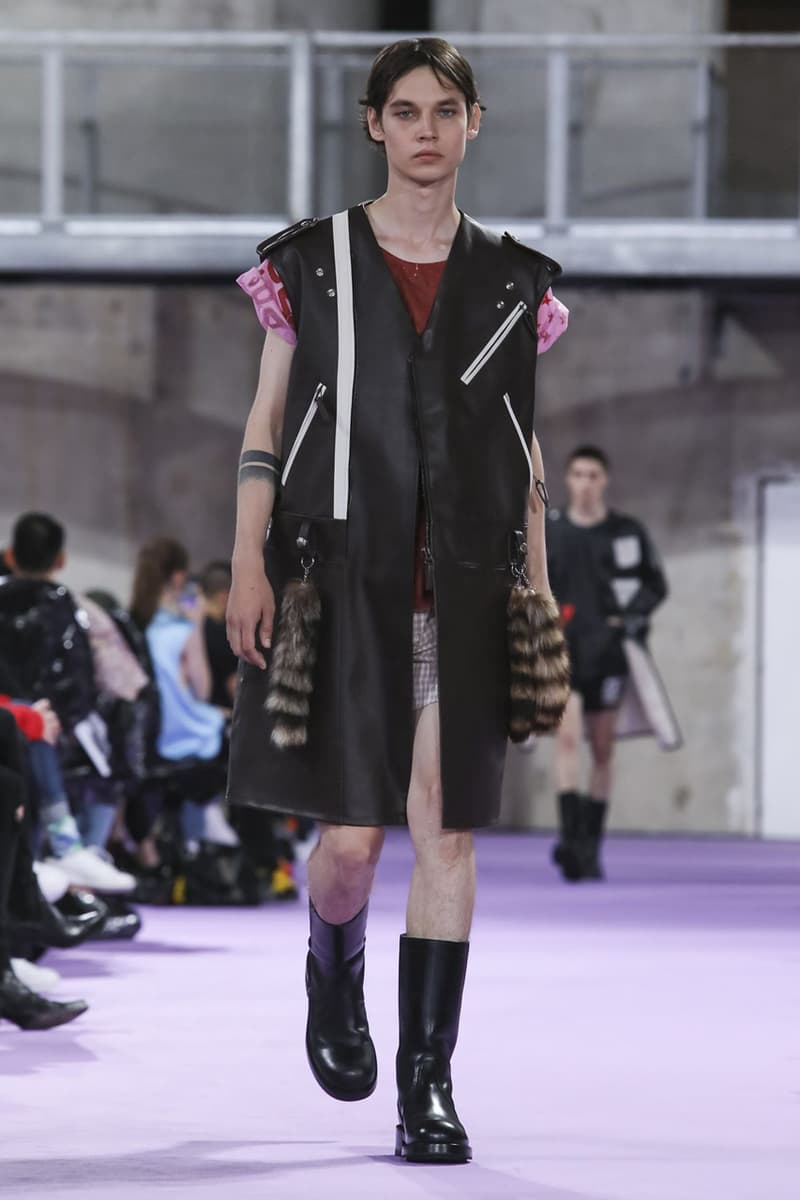 37 of 42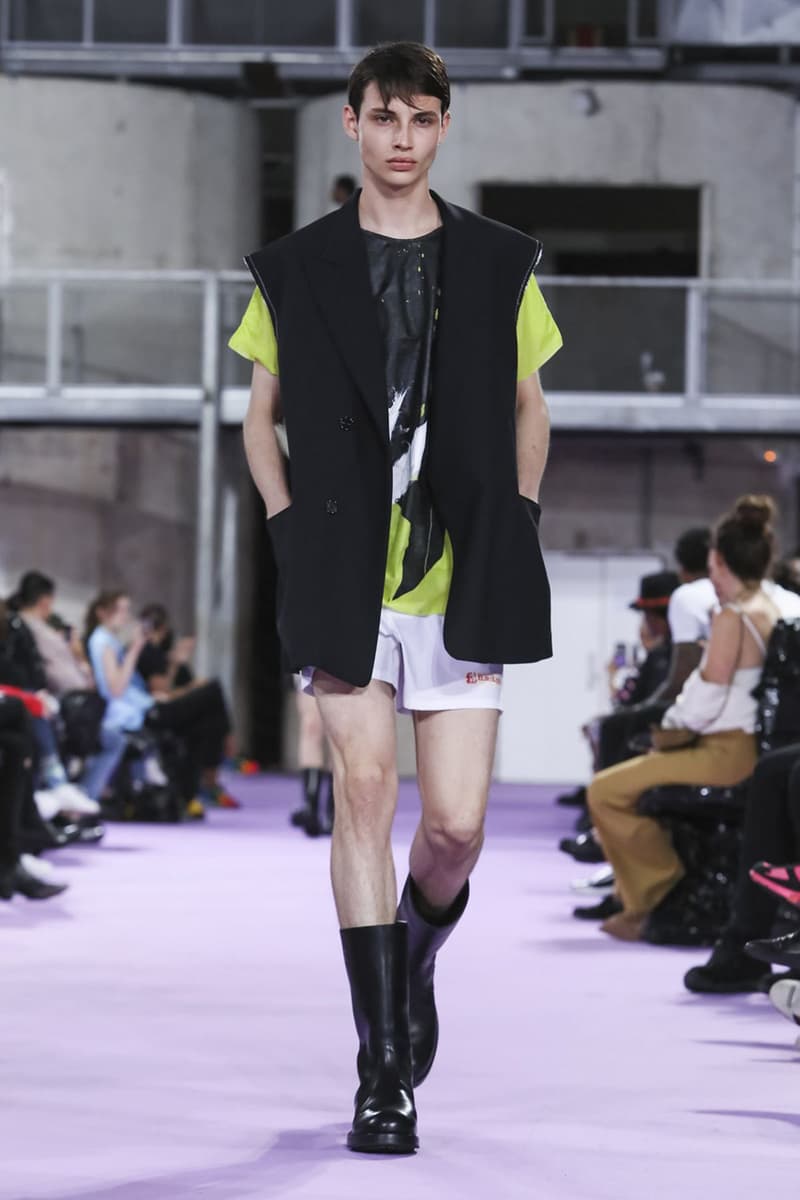 38 of 42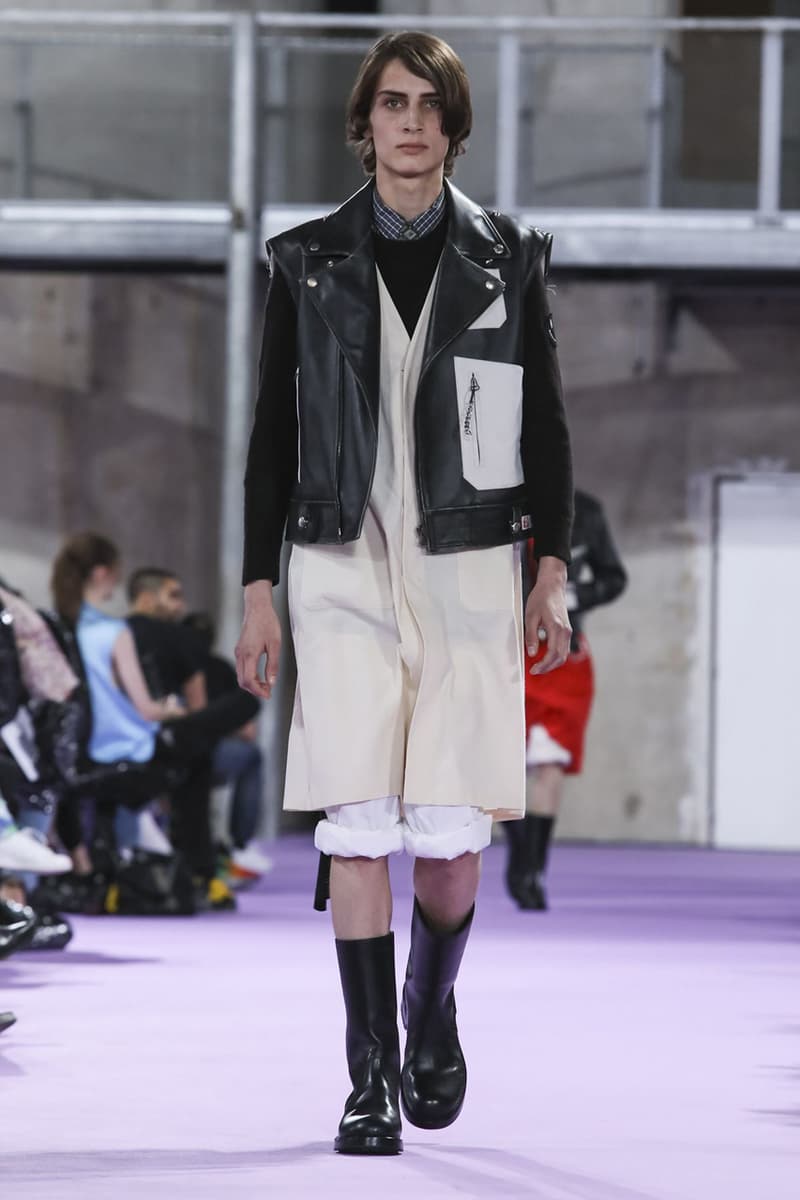 39 of 42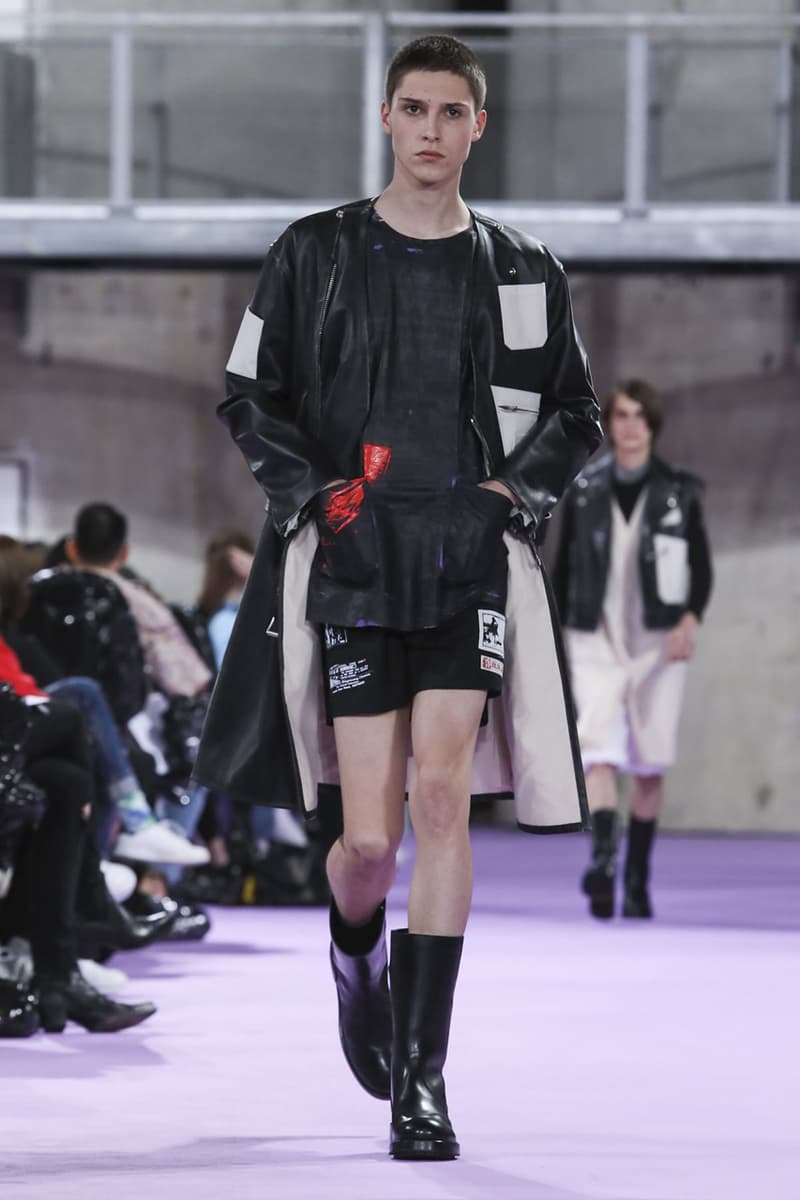 40 of 42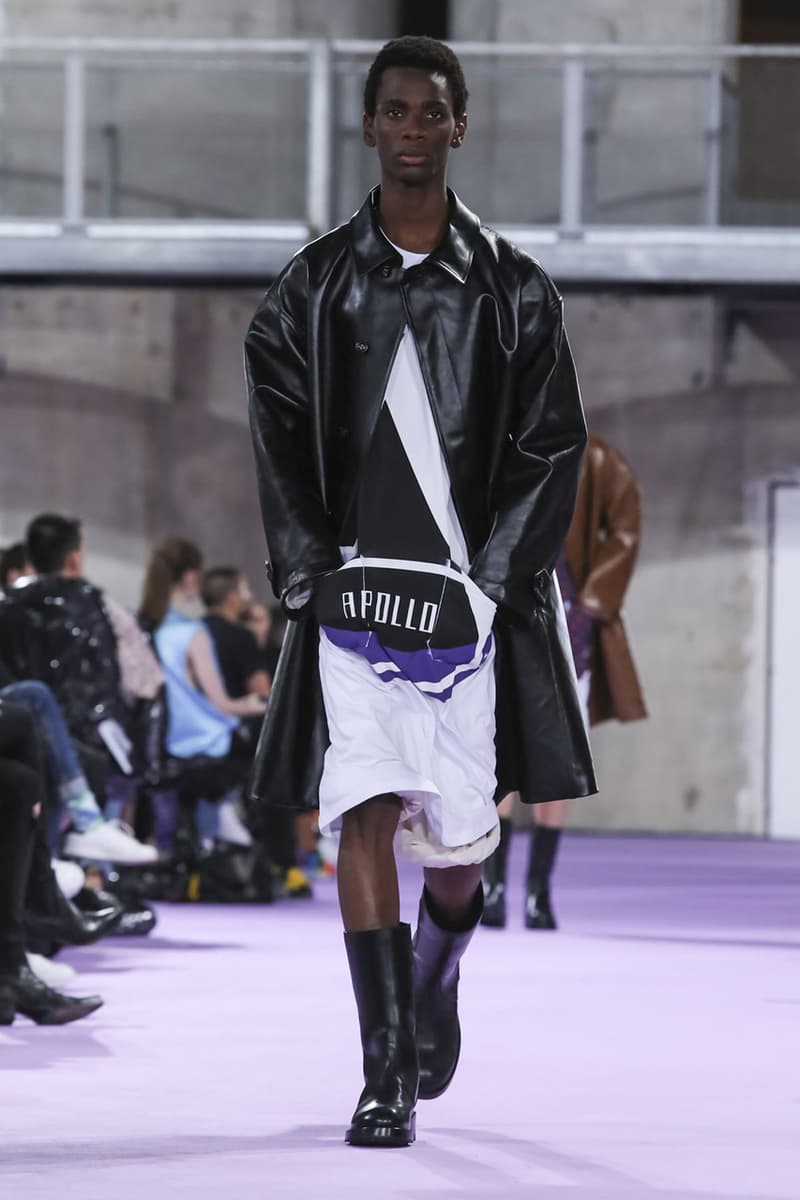 41 of 42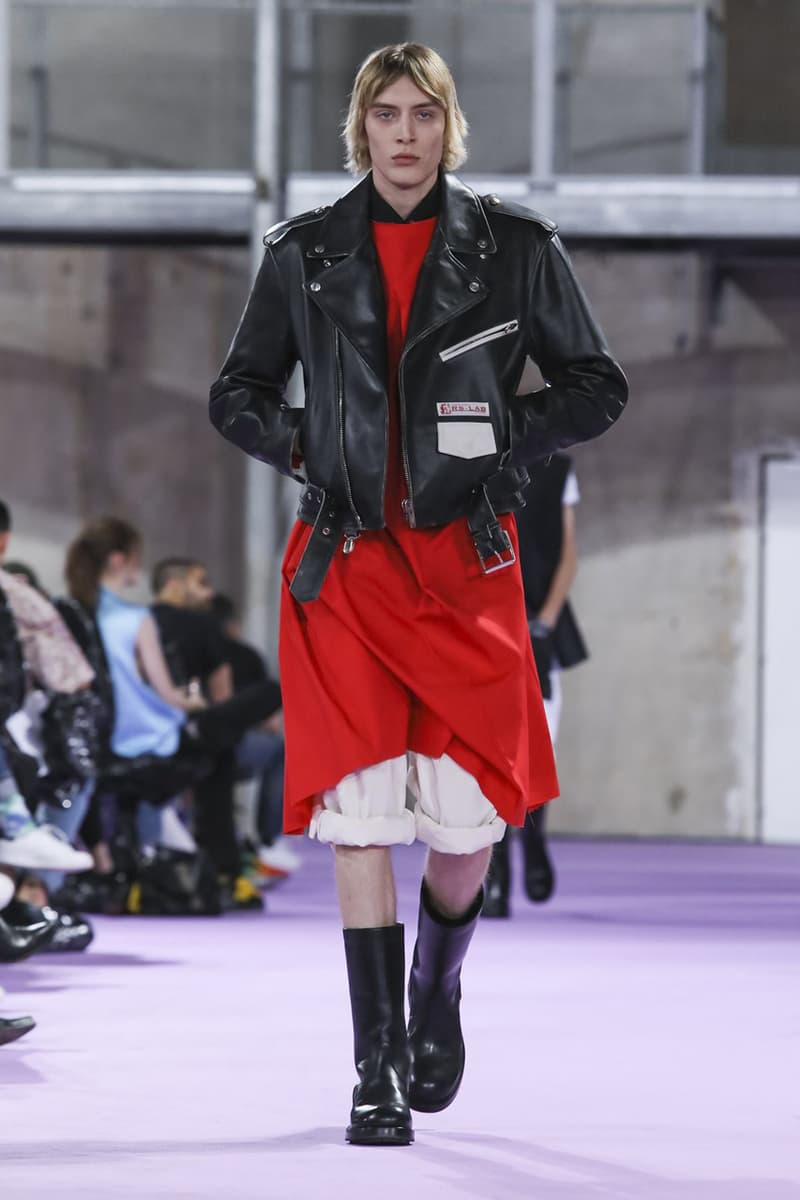 42 of 42
Retaining the billowing silhouettes of Fall/Winter 2019, Raf Simons' Spring/Summer 2020 collection takes the looks in a different direction. Youth culture continues to provide key inspiration for the Belgian designer, with splashes of painted color rubbing up against pristine labcoat layers.
Simons' staple pieces returned in full force, with prim coats, tiny shorts and slouchy knitwear peppered by monochrome slogan patches that sport verbiage like "STONE(D) AMERICA," "HOW TO TEXT YOUR TEEN" and "MY OWN PRIVATE ANTWERP." The imagery and familiar proportions — oversized tops and undersized bottoms — reinforced the youthful motif, complete with dangling raccoon tails that recalled Davy Crockett's cap, a summer camp staple of years gone by.
Meanwhile, "RS-LAB"-branded lab coats, knee-length tunics and oversized protective gloves undermined the wistful inspiration with a tinge of scientific detachment. The protective motif carried over to the thigh-high rubber boots, though later looks softened the styling with trim sweaters and extra-slouchy shorts, cut with raw hems and rolled up to create jarring layers. The show ended with some of Simons' preferred outerwear, including leather double rider's jackets and boxy blazers, of the plaid and sleeveless varieties.
Check out Raf Simons' SS20 runway images above.
Elsewhere at Paris Fashion Week, OAMC launched function-focused layers.