ILOVEMAKONNEN Debuts Second 'M3' Single "Shoot Shoot"
His first project of 2019 is almost here.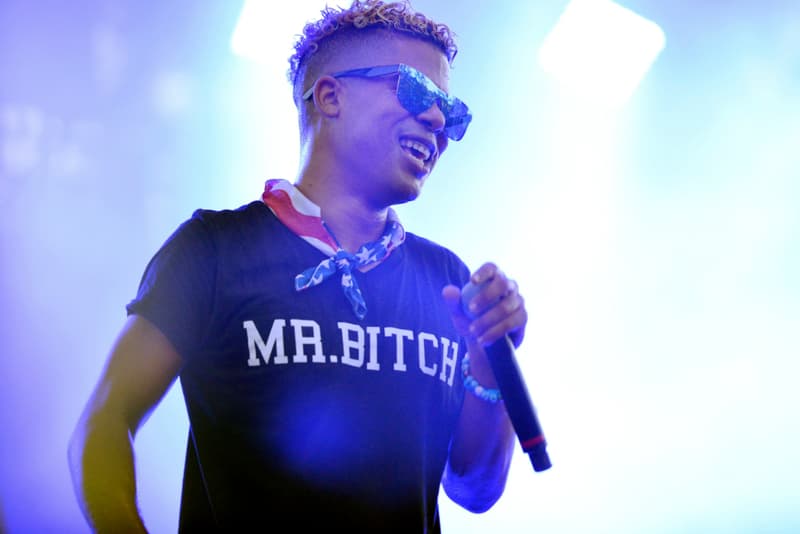 Last month, ILOVEMAKONNEN introduced his next major studio project, M3, by serving up a music video for the EP's lead single, "Drunk On Saturday." Now, the influential artist is back with the second M3 single, "Shoot Shoot." "Shoot Shoot" is one of the six songs featured on M3's tracklist, which finds Makonnen going completely solo for the EP's entirety.
"Shoot that AK like a K9 / 'Cause homie not playin' none / Trouble so cute / Look like little puppy in my lap / Smile poking out, man / Don't make a puppy talk / Poke a whole clip and / Leave you on that puppy walk," ILOVEMAKONNEN raps on "Shoot Shoot." "Gucci, Gucci, voila, bitches / Shouts out to my Prada bitches / Really got the strap on 'em / Looking like I'm walking bitches / Miss me with that lead shit / Hope my dogs don't come in / And they always down to fine / 'cause they love Makonnen."
You can stream ILOVEMAKONNEN's latest single, "Shoot Shoot," below, while his new M3 EP is expected to see release in the near future. ILOVEMAKONNEN's last major project was his surprise ILOVEAMERICA EP from July of last year.
For more, revisit ILOVEMAKONNEN, Lil Peep and Fall Out Boy's animated "I've Been Waiting" visual.