GoldLink Embraces the African Musical 'Diaspora' In Latest Project
He also performed "Zulu Screams" with Maleek Berry on 'The Tonight Show.'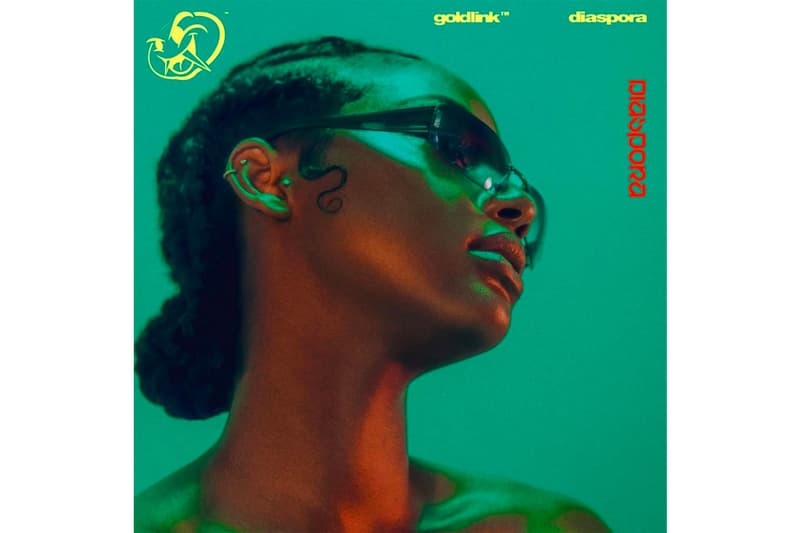 GoldLink's sophomore album, Diaspora, has finally released. The DMV rapper's follow-up to 2017's At What Cost, his latest project is something he considers more-or-less his debut album, recently stating that his previous project was his "breakout mixtape, according to [a] label agreement," believing the new project to be his actual debut studio album.
The feature-packed project — which enlists the likes of Tyler, The Creator, Pusha-T, Khalid, Jay Prince, Wizkid, and more — transcends an eclectic amalgamation of genres. Dancehall, reggae, funk, soul, blues, jazz, hip-hop, rap, and more are included in the album's soundscapes, relishing in the artist's portrayal of the African musical diaspora through an electrifying mix of genre-bending sensibilities. This plays much in-line with the rapper's latest Beats 1 Radio show IFFY FM, which GoldLink states is "a carefully curated journey through sound touching many corners of the world."
The RCA signee also appeared on The Tonight Show Starring Jimmy Fallon and was joined by Maleek Berry for "Zulu Screams." Check out their performance and stream GoldLink's Diaspora below.
The DMV-based artist is heading on tour with Tyler, The Creator later this fall.
For more music news, Future just dropped three Save Me EP music videos.