DJ Khaled Doesn't Have Any Problems with Tyler, The Creator
'The Blast' puts an end to recent rumors.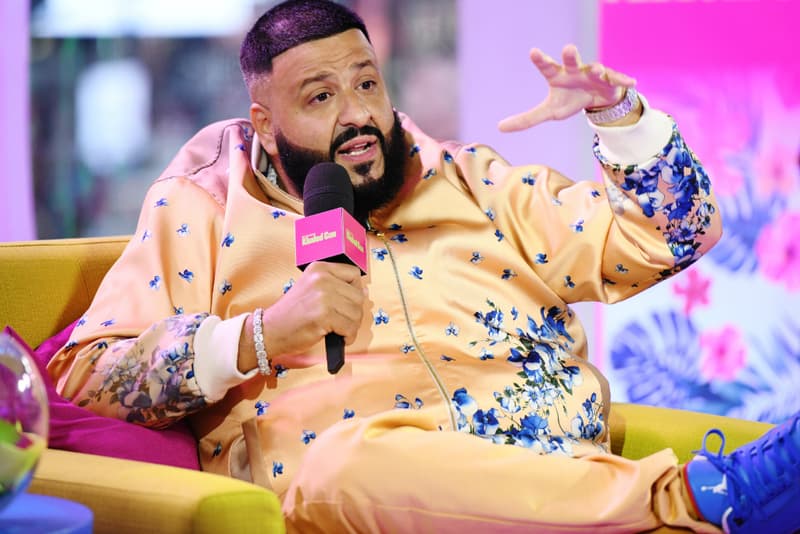 Towards the end of last month, DJ Khaled and Tyler, The Creator were competing for the top spot on the Billboard charts, having debuted their latest studio albums in the same weeklong period. In the end, Tyler, The Creator emerged victorious, with his IGOR LP moving 165,000 units and earning him his first No. 1 debut. However, as Complex reports, DJ Khaled allegedly didn't take the news too well, and his anger over the loss produced rumors and Page Six reports about him "storming into the Epic Records office" and "causing a scene." Now, The Blast is clarifying the recent news concerning DJ Khaled's issues with Father of Asahd's Billboard debut.
A video that DJ Khaled posted to social media — then later deleted — appeared to fuel the rumors concerning a potential "beef" with Tyler and the aforementioned record label office meltdown, but initial reactions to that clip were apparently misguided. As The Blast notes, Khaled's frustrations were directed towards Billboard, not Tyler, The Creator. According to Complex's own "source close to the situation," the 43-year-old star doesn't have any issues with Tyler, The Creator or any other specific artist.
Like many other major label albums nowadays, DJ Khaled's Father of Asahd project was sold in a variety of packages, including a merch bundle. Khaled was allegedly told that the supplements contained within one of the album packages would be added towards the LP's position on the charts. However, according to The Blast's sources, Billboard changed its mind regarding the supplements being counted as part of overall albums sales. As a result, Father of Asahd debuted at No. 2 with 137,000 units. The Blast also reports that Khaled went to the Epic office to "passionately speak" to his higher-ups, not throw a "temper tantrum" as the original Page Six piece alleged.
You can check out the original video from DJ Khaled's social media accounts below. We'll keep you updated as this story develops.
I tried to tell y'all DJ Khaled felt a type of way about losing to Tyler when he posted then deleted this on IG ? pic.twitter.com/MNTjqSuoMt

— Dwayne Ducky (@Pink_Marse) June 6, 2019