Toronto Raptors NBA Finals Tickets Are Reselling for as Much as $60K USD
As one fan put it, "#WeTheUnaffordableNorth."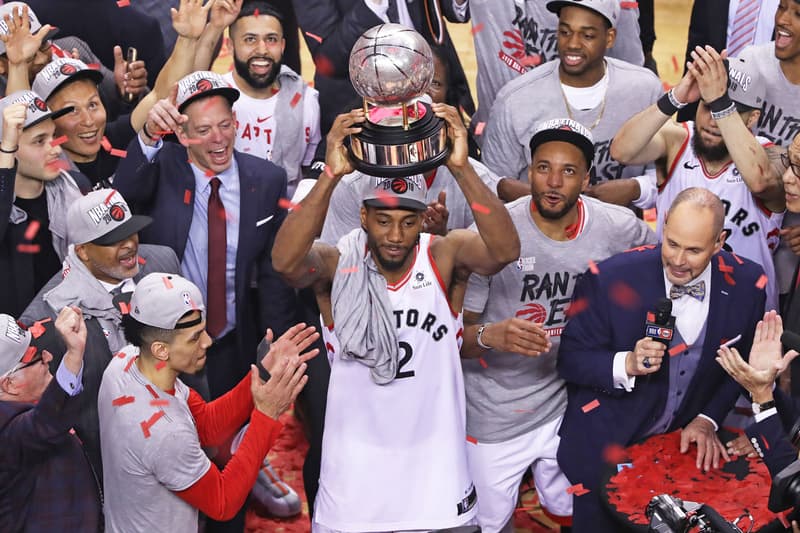 The Toronto Raptors are making their first ever NBA Finals appearance and everyone wants to get in on the action. Over 2,000 people queued to grab seats on Ticketmaster, and unsurprisingly, tickets were all sold out within the first 30 minutes.
Fans are now turning to scalpers for a chance to experience the historical matchup, but it's not going to be cheap. While NBA tickets normally sell between $100 and $1,200 USD, the cheapest nosebleed seats for Game 1 are going for around $600 USD on StubHub. Lower sideline and baseline tickets range from $1,000 to $5,500 USD, and for those looking to get up close with Drake's antics, there are two courtside seats up for grabs for a whopping $63,250 USD each.
Many fans who have waited for this moment are dismayed at the unbelievable prices. Some have directly spoken about the grief of not being able to afford the tickets, while others are laughing it off.
The 2019 NBA Finals kick off May 30.
In related news, almost all of America is rooting for the Raptors to win the series.
I am hearing the lowest prices for tickets available for #NBAFinals are going to be $1500…. Been waiting my whole life for this team to make the finals and now I'd have to sell my house to afford tickets… #Raptors #WeTheNorth #WeTheUnaffordable

— Darren Bondy (@darrenbondy) May 27, 2019
My dream finally came true that the @Raptors made it to the #NBAFinals. But the other half of my dream will never be fulfilled since ticket prices are absolutely ridiculous!!! ? I understand supply and demand but, this is so heartbreaking ?

— Shirley Mak (@shirleymak24) May 27, 2019
me calculating how much I'll have in my bank account after I purchase a raptors finals game ticket pic.twitter.com/XEEXXUpDQ3

— natz (@egyalitarian) May 23, 2019