adidas Announces Run For The Oceans on World Oceans Day 2019
The campaign raised $1 million USD this year.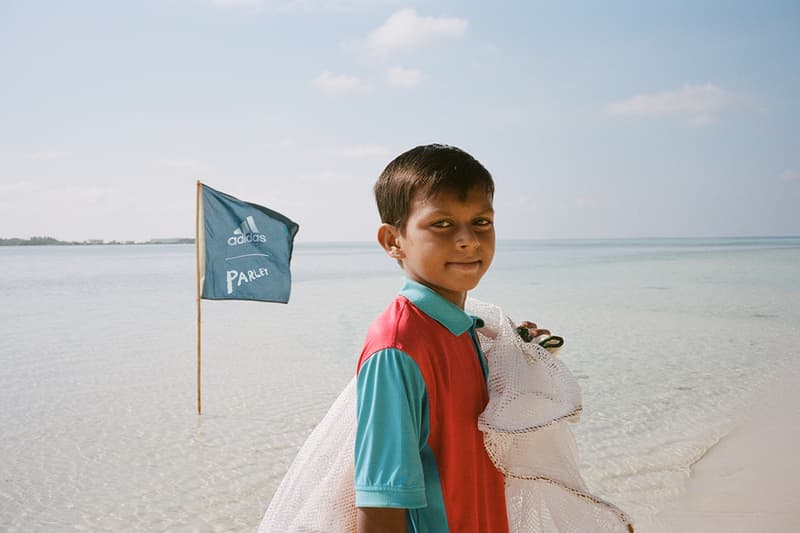 Last year, adidas and Parley started a global initiative together named Run For The Oceans, which brought together nearly one million runners from all across the world to raise $1 million USD for Parley for the Oceans. The money raised has been used to educate 100,000 youths and their families living in coastal areas suffering from plastic pollution, empowering them through the Parley Ocean School Program. In 2018 alone, adidas and Parley's partnership created five million pairs of shoes using recycled plastic retrieved from the ocean.
Now, adidas has announced the return of Run For The Oceans for World Oceans Day this year on June 8, 2019, and increased its goal to raise $1.5 million USD for the ocean-cleaning campaign. Its collaboration with Parley for the 2019 range will see a record-breaking 11 million pairs of shoes made using upcycled marine plastic waste, and for every kilometer ran by participants of Run For The Oceans, adidas will donate $1 USD to Parley Ocean School programs, supporting the launch of the Parley youth activist platform to further educate and empower the next generation to solve the issue of plastic ocean waste.
adidas' General Manager of Running Alberto Uncini Manganelli said on the initiative that: "The marine plastic crisis we're facing has become critically urgent. We effect it daily through the plastics we use and throw away. Every minute, the equivalent of a dump truck of plastic waste enters our oceans and by 2050, this could mean there may be more plastic than fish in the world's oceans. We know the stats and we're aware of the issue. Now we need action… As a business we have committed ourselves to use only 100% recycled polyester by 2024. We are challenging our business and those around us to think about the decisions they make and how they impact the future, of not just our industry but our planet."