Topshop Is Closing All of Its U.S. Stores
And several locations in the U.K. may follow.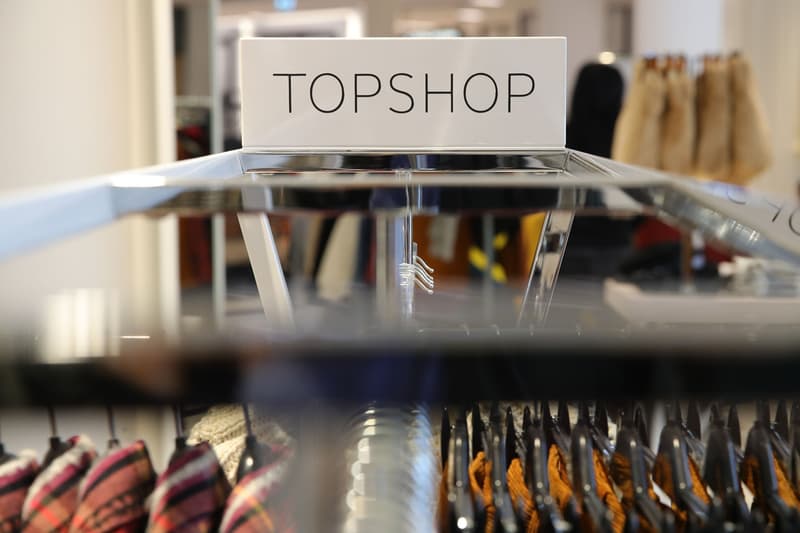 Topshop's decennial stint in the U.S. is coming to a close.
The U.K.-based fast-fashion chain is shuttering all 11 of its stores in the country (including its Topman division) after recently filing for bankruptcy, as reported by Business Insider. Customers will still have the opportunity to shop the brand via its e-commerce site, as well as wholesale partners such as Nordstrom.
The closures come alongside Topshop parent Arcadia Group's larger restructuring plan, which would also fold 23 of its locations in the U.K. if approved. Group CEO Ian Grabiner stated to the press that the move has been a "tough but necessary decision for the business."
Liquidation sales are expected to go into effect as early as this weekend.
Topshop opened its first U.S. store in New York in 2009, and several others have followed in cities such as Miami, Los Angeles and Chicago. The company found itself embroiled in controversy last fall after owner Sir Philip Green was accused of sexual misconduct, eventually prompting Beyoncé to buy out her IVY PARK label that had been created in partnership with the retailer.
Topshop closing everywhere in Ireland wtf heartbreaking where am I gonna get my jeans now welp

— Iona White Smith (@IonaWhiteSmith) May 22, 2019
Ok TopShop is closing all of their stores….when is the sale tho!!

— Alice (@alicebarfsky) May 23, 2019